Project Overview
The plans were ambitious: an industry leader in arthroscopic surgical equipment wanted to build a six-story office building, a nine-floor parking garage, a private hotel with 80 keys, a wellness center, and a medical clinic. All at the same time. Constructing a world headquarters requires thousands of signs that run the gamut of the industry. Arthrex turned to Creative Sign Designs to ensure their image was conveyed through every piece. In turn, CSD wanted to provide an experience and outcome as sleek and well-honed as this respected company's brand and identity.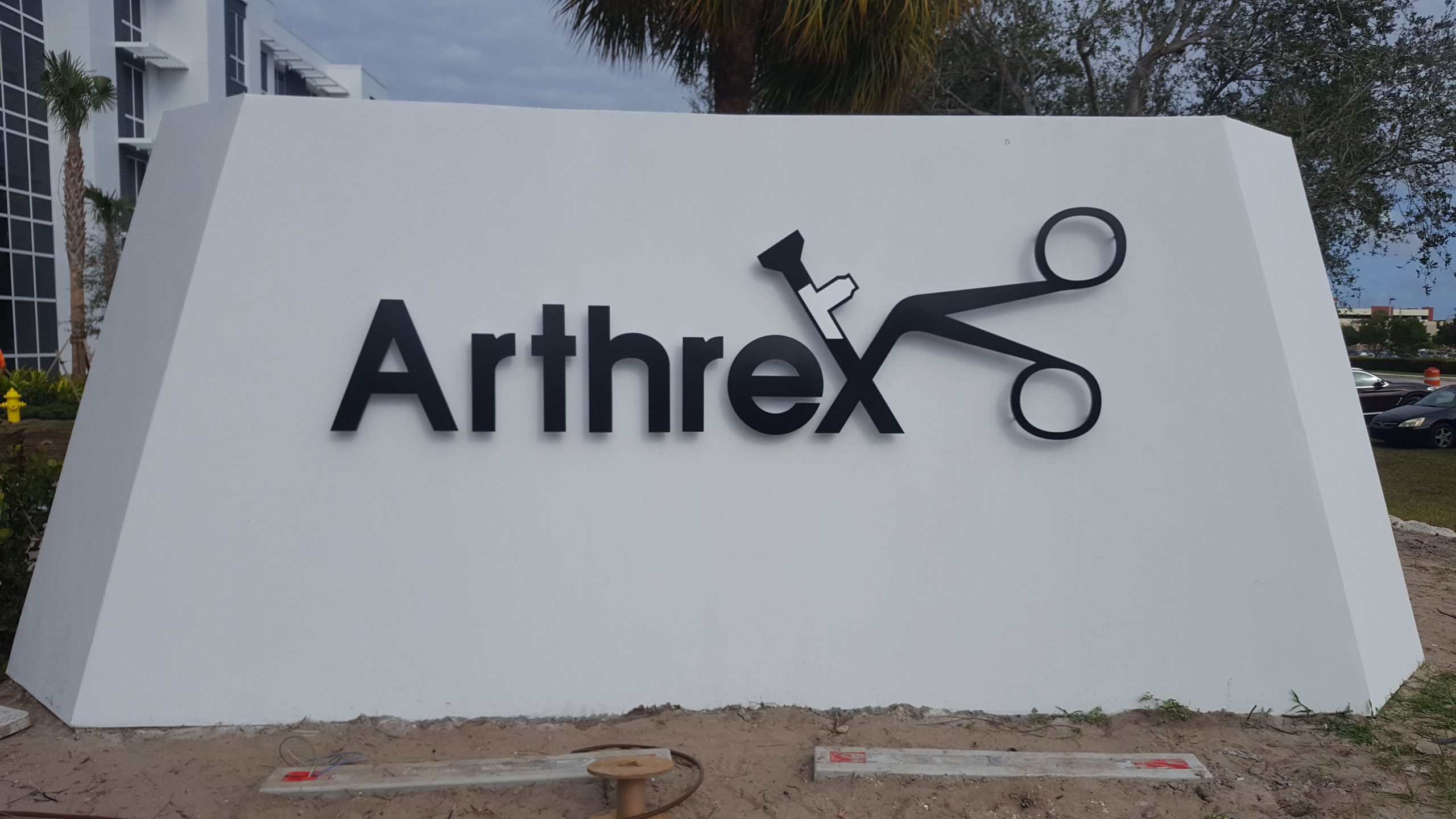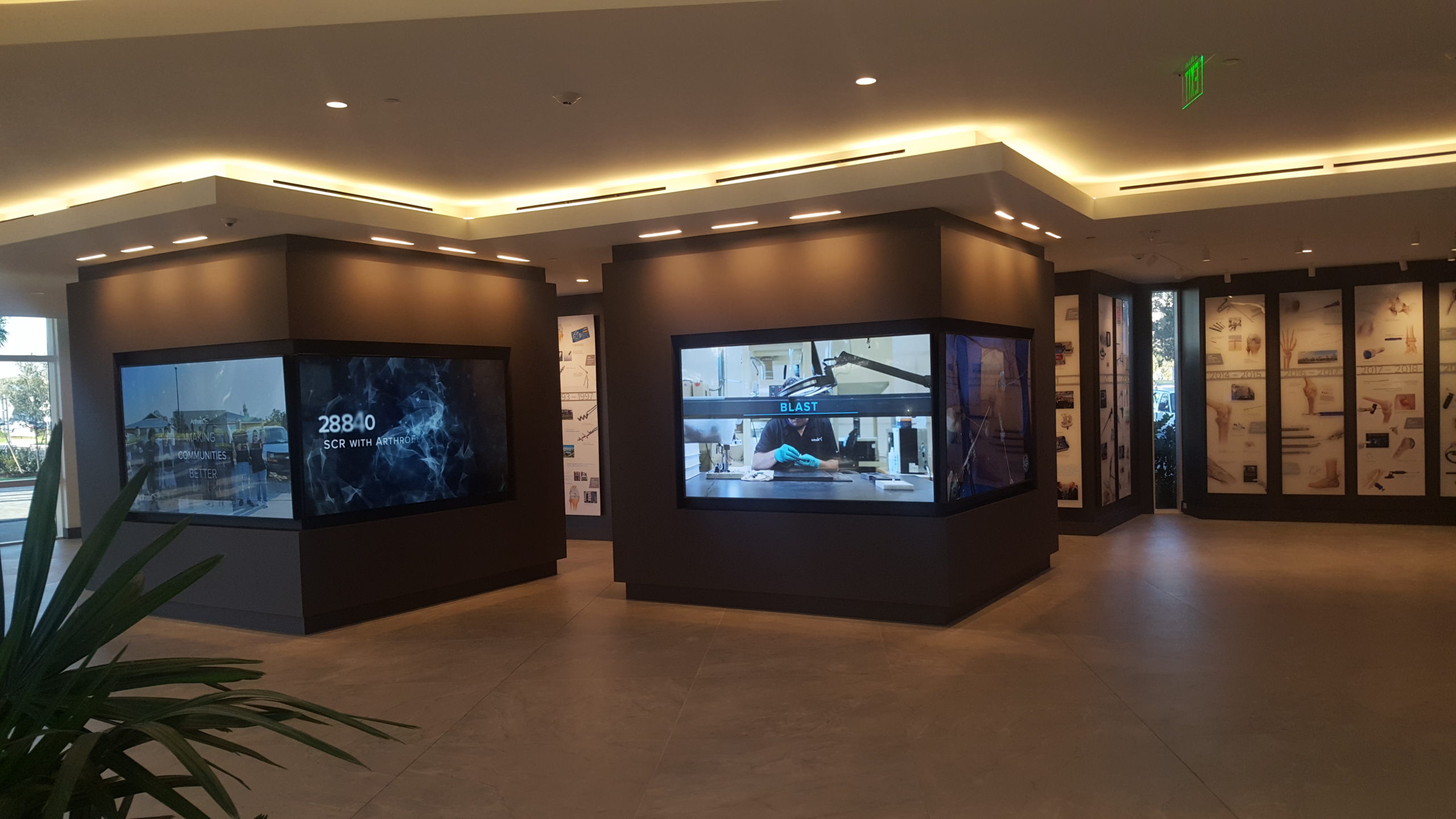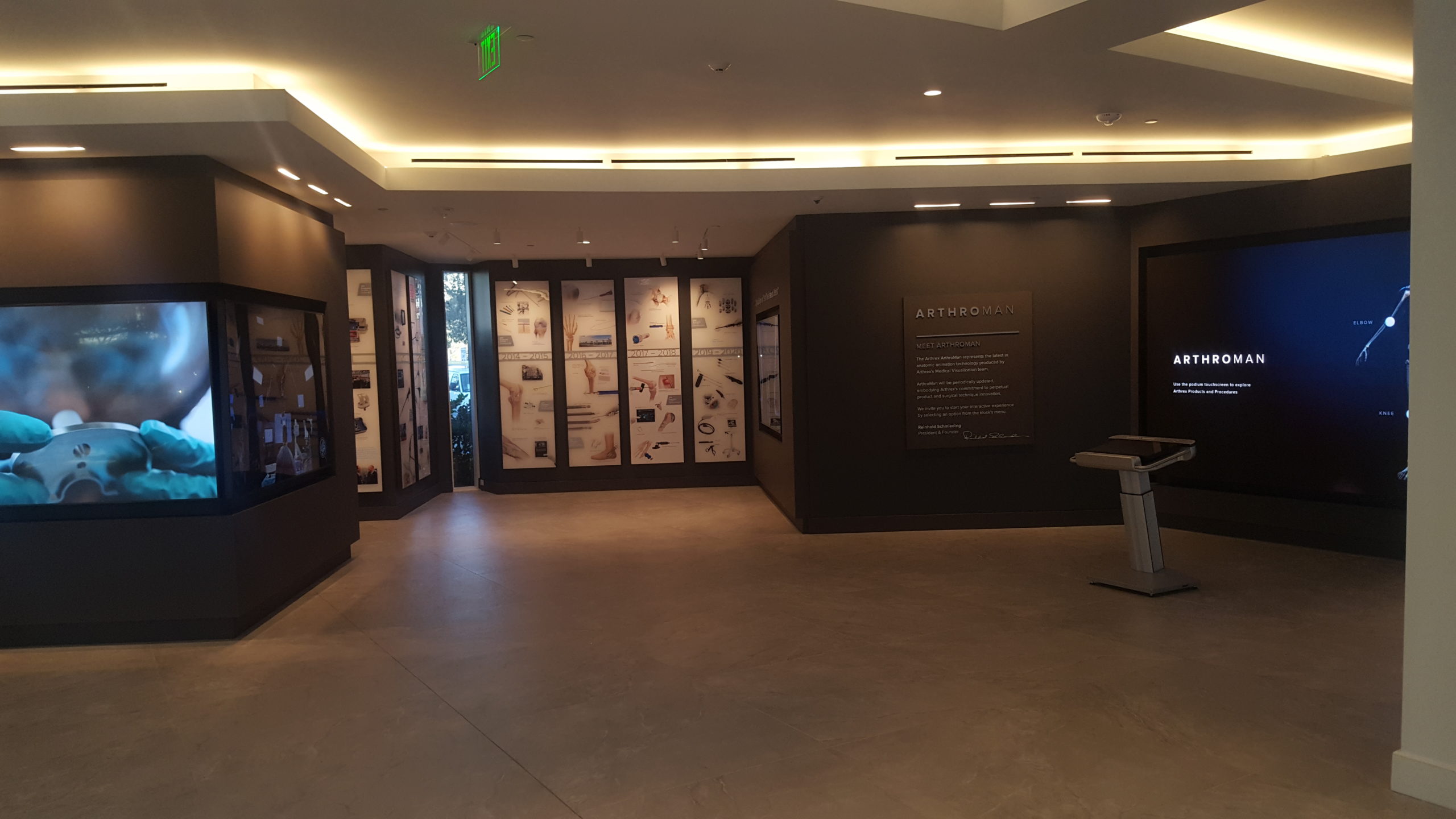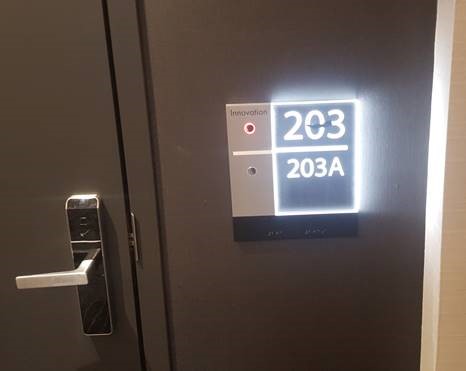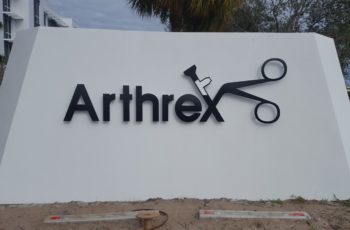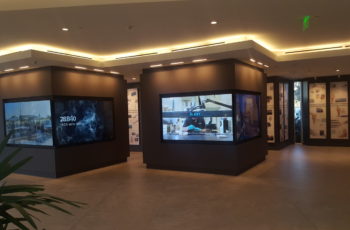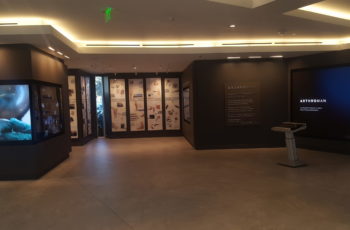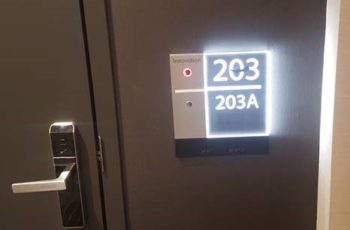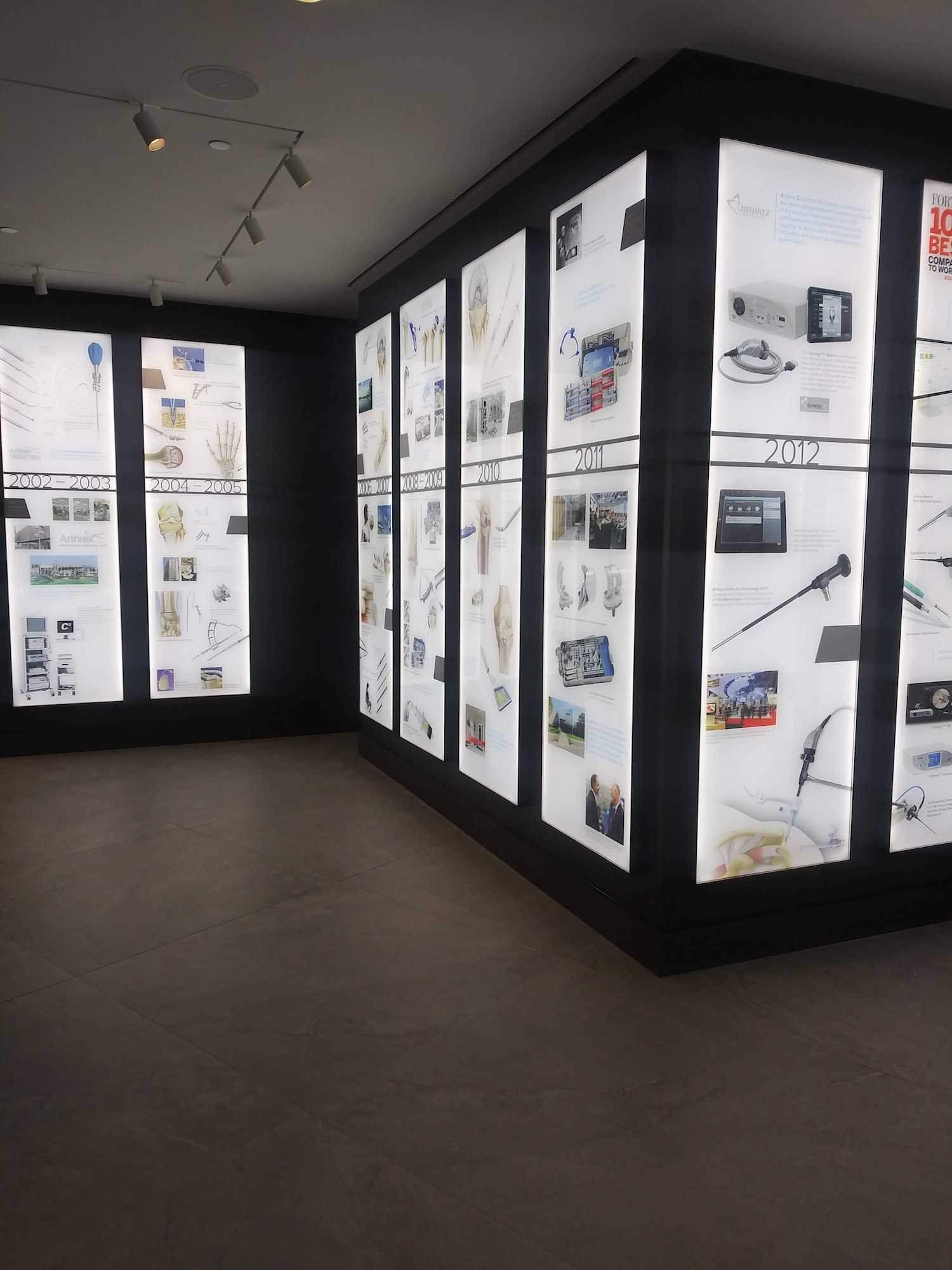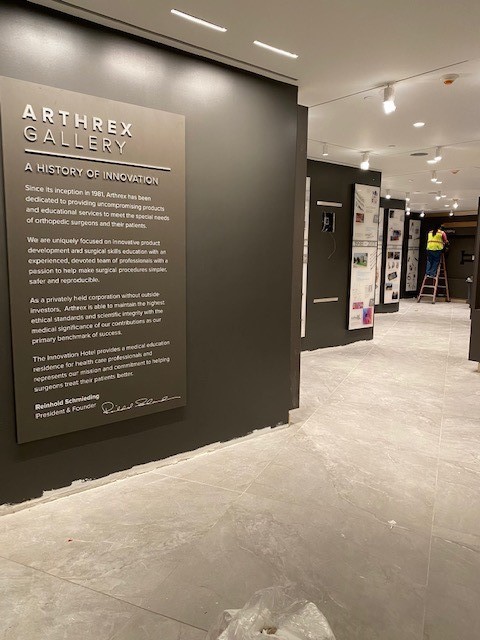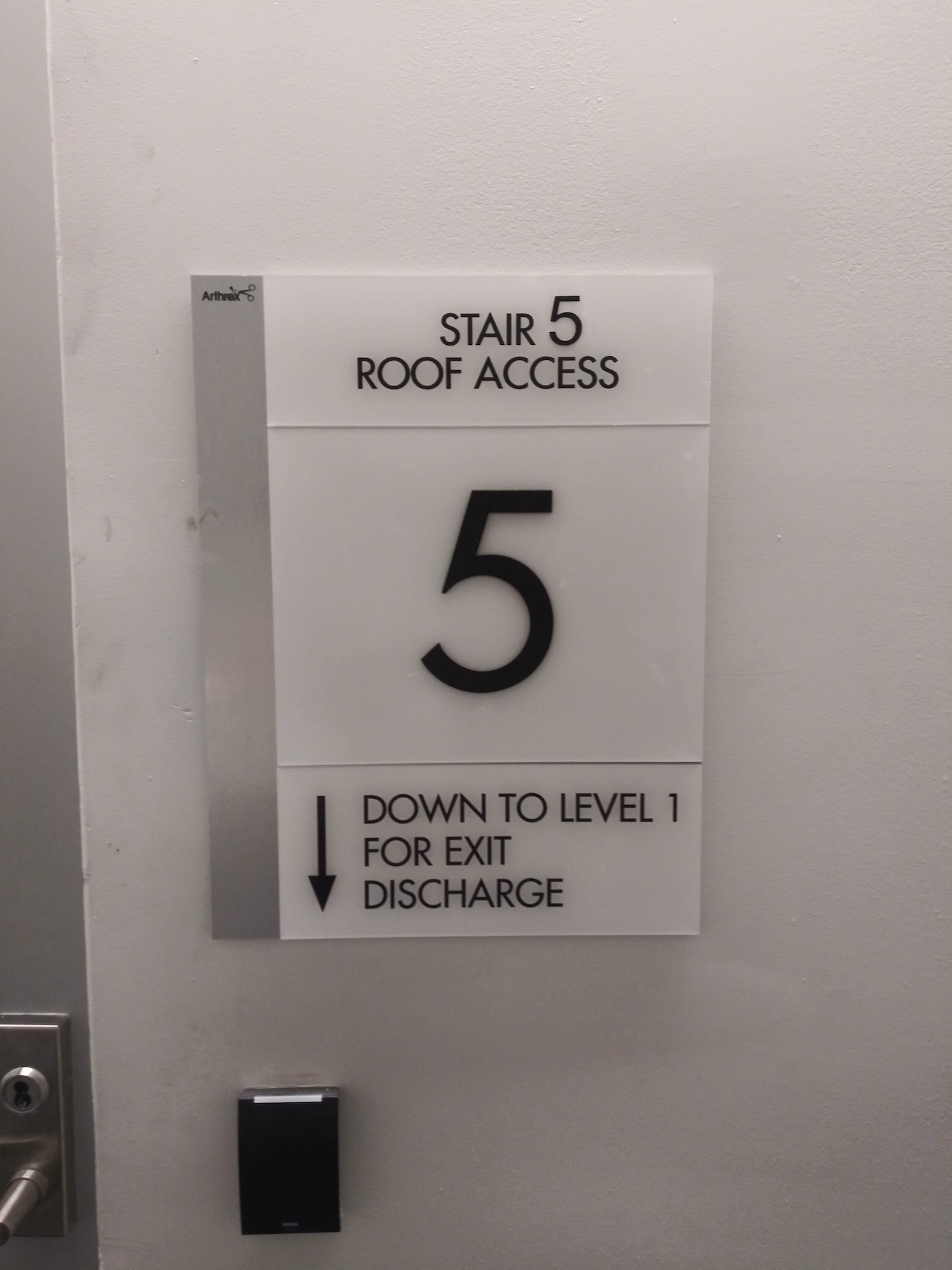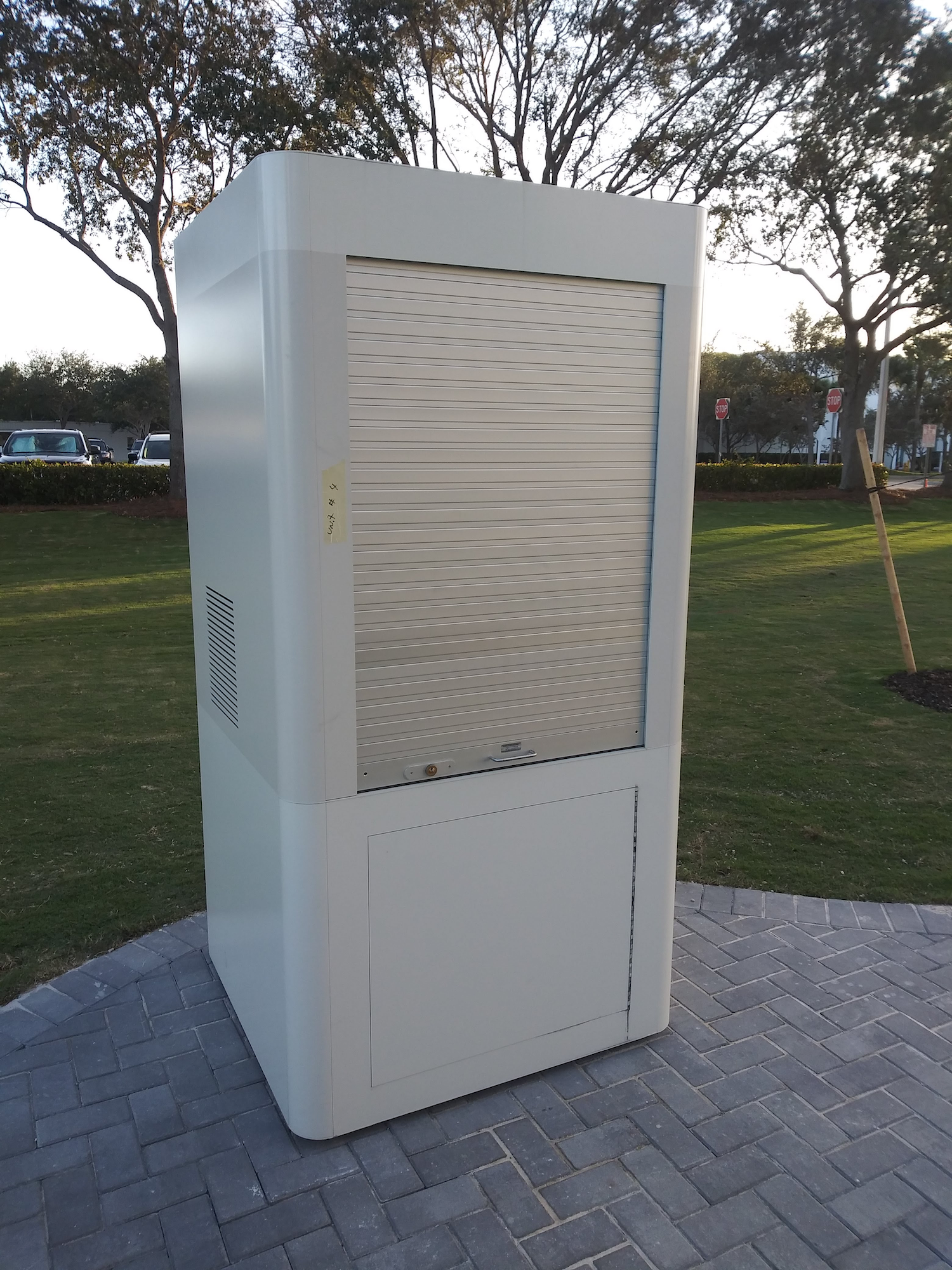 Client: Arthrex
Location: Naples, FL
Industry: Corporate Office
Signage Solution: Monument Signs, Room Signs, Illuminated History Wall, Kiosks, ADA Signage
Project Description
Working directly with the client in Naples, FL, Creative Sign Designs designed, fabricated, and installed all of the project signage. Its trickier facets, a bit Mission: Impossible at the outset, proved themselves moments of growth, stretching the team to not merely execute, but innovate, part of a two-year odyssey of signage, graphics, and architectural features that showcases the CSD's turnkey client experience.
Signage Features
Monument Signs: How do you light letters amid a solid concrete edifice? Oh, and can you keep them to one inch thick? And then replicate it seven times? No problem. CSD worked seamlessly with the branding team and contractors to make sure everything was perfectly placed when the time came to install and illuminate the Arthrex logo. Halo-lit letters against a clean background convey the sleek, tech-forward elegance of the company's own line.
Smart Guest Room Identification: As industry veterans, we thought we'd heard it all. Then came Arthrex, and a request for something wholly unique: illuminated smart signs with doorbells connected to a management system that tells the hotel when the guest is in the room and when the room can be tidied up. Fast-forward to today and you'll see a stylish acrylic sign with etched and infilled letters through which the light pops and an array of modern features to enhance both client and employee experience.
Illuminated History Wall Panels: These 8' x 2' cabinet signs with direct-print graphics and dimensional copy are positioned vertically on several showcase walls in the hotel lobby. Fifteen panels tell the story of the firm's history, from humble concept to a billion-dollar company, with sophistication.
Refreshment Kiosks: The Arthrex campus is designed to foster teamwork and interaction and takes full advantage of the beautiful Florida weather while taking its occasional extremes into account with several commercial-grade water and ice dispensers. Creative Sign Designs—more than a sign company—designed attractive kiosks to house these units. Standing nearly seven feet high, a custom rolling and locking door provides straightforward access for users, along with cup dispensers and refuse depositories, quenching thirst, and quelling pollution with ease.
ADA Signage: Interior signs? There were thousands on the project, a vast array of types to design as a family of related ideas—and an awful lot of copy. Yet it all came together, looking sharp with vertical aluminum paneling on the left, to represent the company's catalog of titanium medical devices. Adjacent, a frosted acrylic panel in soft white, connotes the safe, sterile environments in which Arthrex's products are used. Black copy pops off the background, conveying information quickly and efficiently. And for back-of-house? Staffers' wayfinding is appropriately subtle, but like the rest of the signs on the project, effectively tell the Arthrex story.