Project Overview
Hurst Hardwoods has been selling and installing hardwood and laminate flooring, along with stair parts, since 1992. With a retail storefront, they were looking for exterior signage that would be attention-grabbing and cohesive with their established brand. With preliminary designs as a starting point, Creative assisted with the design, fabrication, and installation of exterior signage. The client loved what we came up with.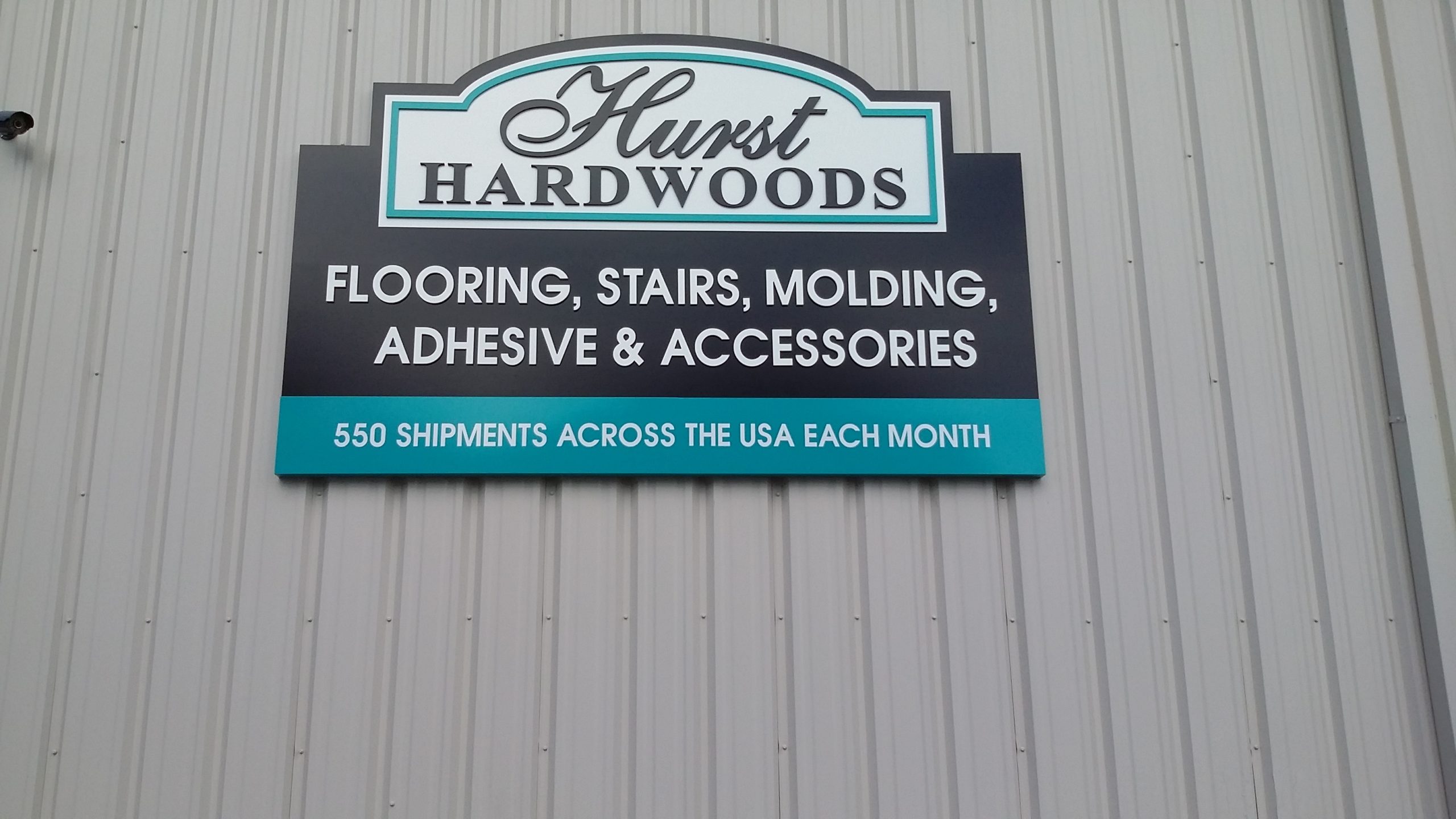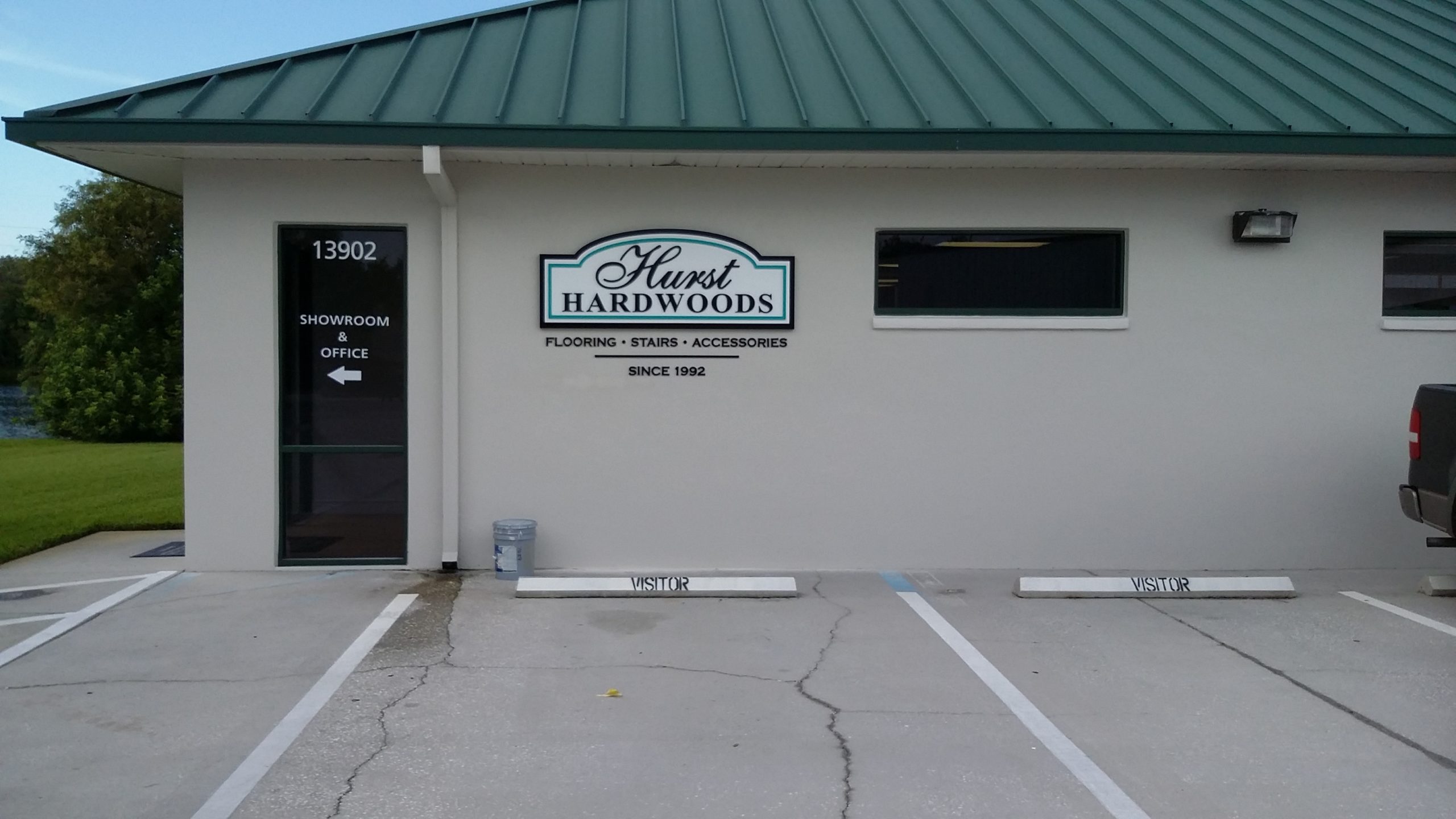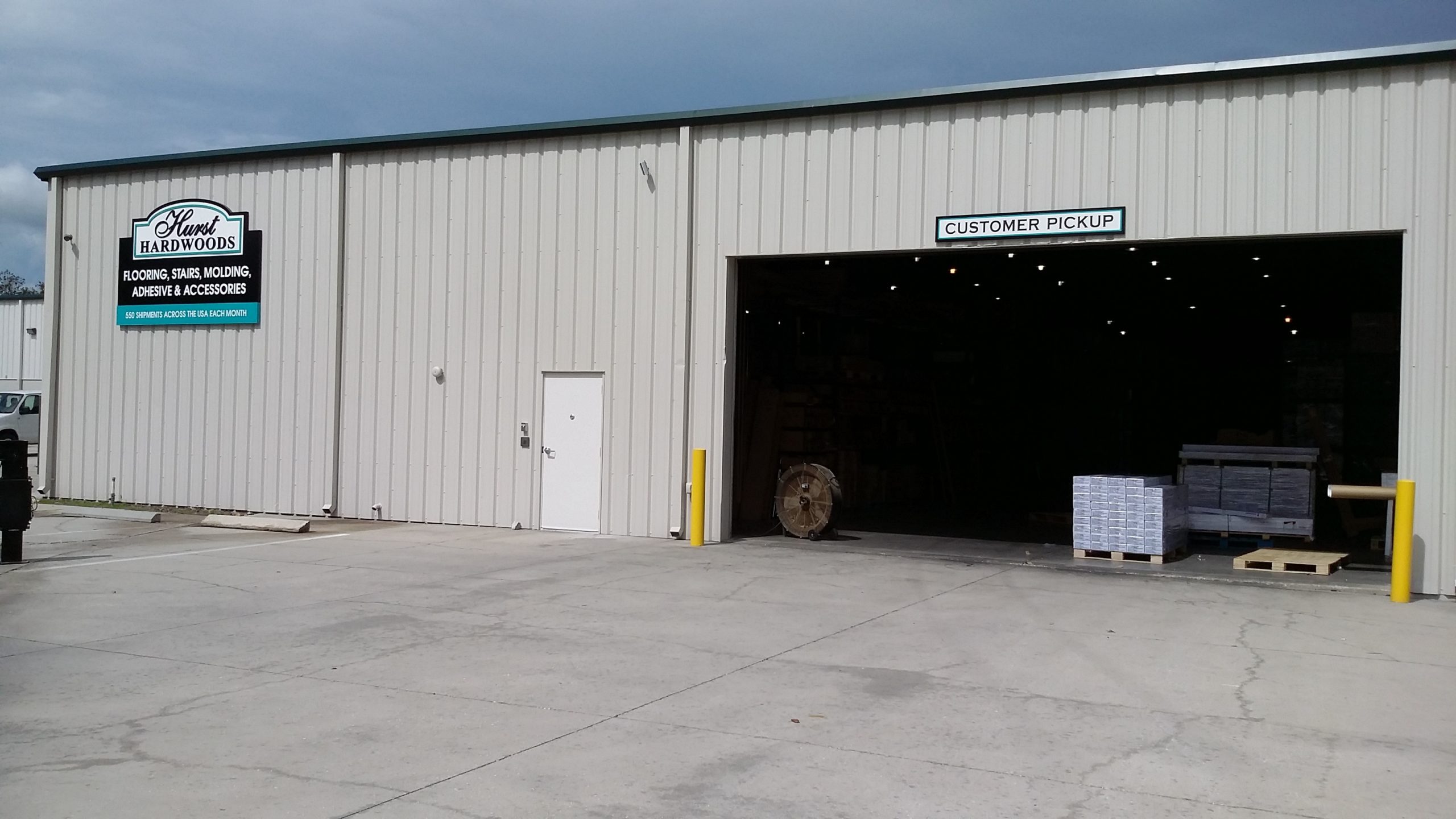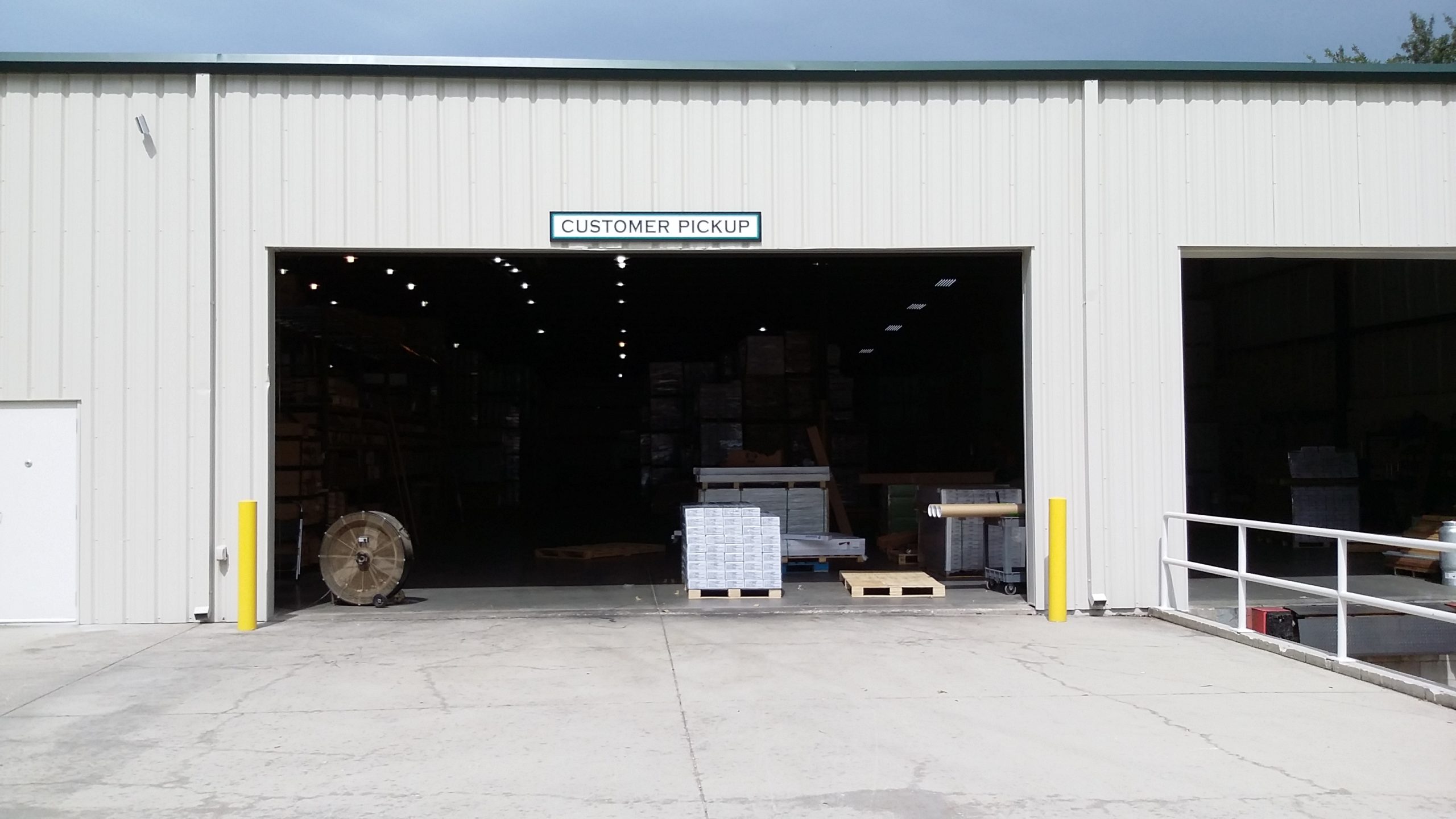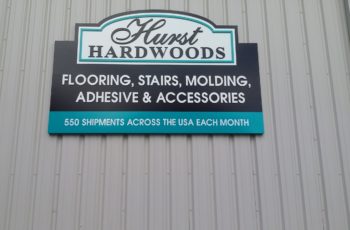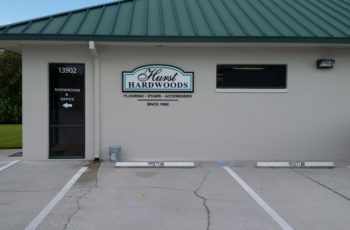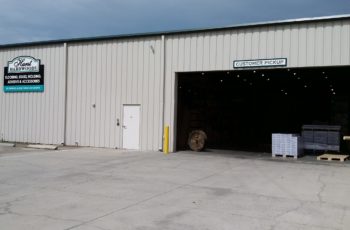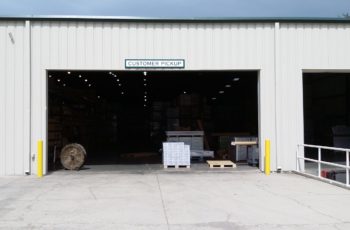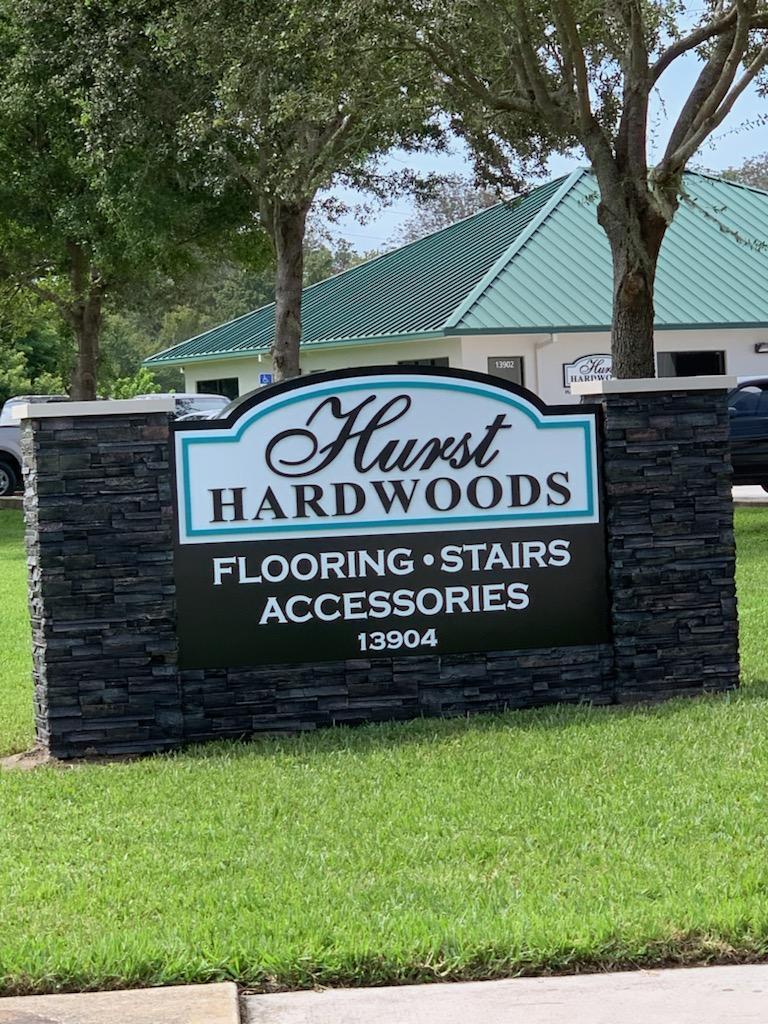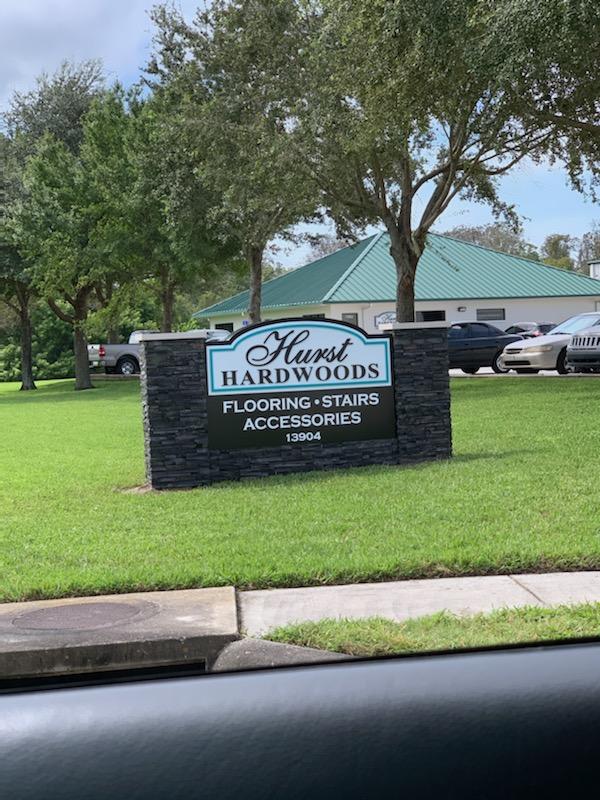 Client: Hurst Hardwoods
Location: Tampa, FL
Industry: Retail
Signage Solution: Design exterior wall sign, directional and monument with fabrication and install

Project Description
Working directly with the owners of Hurst Hardwoods, Creative was able to take some preliminary design ideas and incorporate the logo colors and building features to capture the client's vision. Creative took what was proposed as a post and panel entry sign and redesigned to be a large decorative monument sign with decorative brick columns. The wall signage was designed to draw attention to all passing traffic along with the directional to direct customers to the proper pick-up areas.
Signage Features
Monument Sign: 5' tall x 10' long Non-illuminated single-sided monument sign. 2 faux brick columns on each side with decorative caps, a cabinet with FCO's sits between the columns.
Large Wall Sign: 6.5' tall x 10' wide painted aluminum panel with FCO copy and decorative borders to display the logo and services provided. Mounted flush to the wall using aluminum angle frame system. This large sign is easily visible from the road for passing traffic to see.
Small Wall Sign: 2' tall x 6' wide decorative Hurst hardwoods double layer logo sign. Sub copy made out of ½" thick acrylic painted FCO's mounted individually to the wall outside of the main entrance.
Directional Sign: 1' tall x 7' wide aluminum panel directional sign with digital print copy. Mounted over receiving bay to guide customers easily to the pick-up location.