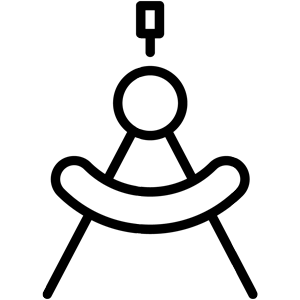 Creative Sign Designs boasts a team of award-winning designers who excel in creating custom sign designs. Each design includes a detailed needs analysis and wayfinding services to evaluate and establish the most effective means of informing and directing visitors, patients, patrons and customers throughout a facility.

Brand Development
Brand development is the process of defining who you are, who your audience is, and how you are important, different. We take the time to learn about your brand, we seek to understand your marketing objectives and formulate a brand image that makes an impact on your current competitive landscape. Through careful consideration and partnership with you, we manifest a visual expression of your brand's personality that leaves a particularly lasting impression that elevates your brand equity.
The following are scopes of work we perform to arrive at a solid foundation of understanding:
Brand image & logo design alignment
Naming and tagline conventions
Brand strategy & positioning
Brand persona discovery
Strategic planning
Schematic Design
The sign design team is prepared to assist clients in numerous ways as they begin their next sign design project. When creating a custom sign design, Creative's designers are proud to offer sign design services in a way that is totally unique to the project requirements. The team performs site and visibility analysis, determines zoning requirements, and makes recommendations for overall custom sign designs, size, typestyles, and color to communicate the messages effectively. In addition, the designs specify structural supports, lighting, fastening methods, and electrical requirements to ensure the long-term value of a signage investment.
During the schematic design phase, we will:
Identify Opportunities
Conceptual Applications
Define Spaces
Review Solution

Design Development
As a turnkey sign-design company, Creative is focused on ensuring that the sign system is both cost-effective to produce and easy to maintain by the client. The Creative team works with clients and their marketing partners to make each branding effort a success and offers complete engineering sign design services and working drawings to help further define the intended result of a project.
During the design development phase, we will:
Refine designs
Define Applications
Confirm Scale/Use
Obtain final approval
Design Review & Proposal
In the event that a sign project has already been designed, Creative's team of experts can review your plans and deliver a cost proposal to complete the project as specified. However, it is not uncommon for Creative to work closely with architects, environmental graphic designers, marketing and branding firms and offer value-engineering to assist in achieving your project goals.