Reduce Interior Sign Turnaround by 50%
The Clarity Interior Signage Program was developed with convenience in mind. By standardizing the design, materials, and pricing a client can avoid the long lead times a custom design with specialty materials may entail. This simple solution to interior signage projects gives Creative Sign Designs ability to reduce the turnaround times for the interior signage on their projects by up to 50%. This saves our clients not only time but money.
4 Style Families - 16 Packages - 14 Fonts - 44 Colors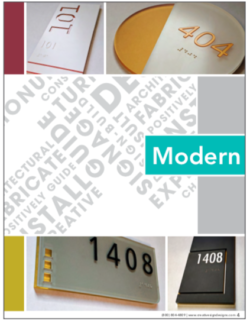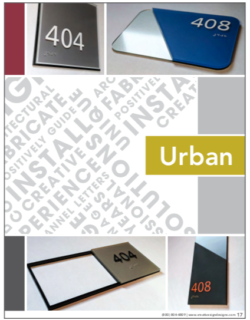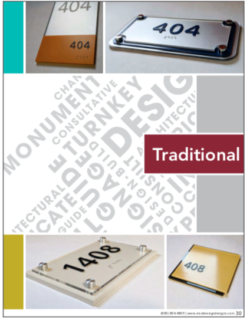 Who Can Benefit from Clarity?
All will benefit from the speed at which a project using the Clarity Interior Signage Program progresses, including:
Developers
General Contractors
Architects
Property Managers
Sign Companies
In reality, any commercial property owner/operator can use this product whether working through an intermediary like a General Contractor or not.
Streamlined Customizations For Speed to Market
Once a Clarity product line, font and color options have been chosen Creative can turn an initial design/copy proof around within 5 business days of the request. If sign counts have been provided an estimate can be provided within 2 business days. The Clarity Interior Sign Program has been developed to speed up the entire signage process-from design/estimating to production/installation.
We have developed production templates for each Clarity sign type so the step of creating "cut files" is already complete. After messages are typeset, each sign type can be fabricated quickly. This allows you to focus on other aspects of your project with the confidence that your interior signs will be ready on time and on budget.