Corporate Office Branding, Signage & Wayfinding Design
Creative Sign Designs is a leader in interior and exterior signage solutions. With countless options available for signage in such a large and complex space, Creative's team of experts guides the client step by step to achieve a cohesive and detailed plan. Achieving a professional and inviting environment is essential in indoor and outdoor corporate office signage, Creative can provide just that.
Cullison-Wright is an Ocala based general contractor firm that began before the turn of the century. We provided illuminated wall cabinets for the interior and exterior, an illuminated monument, post directionals and ADA signage for a new construction corporate office project. View full project photos and details.
In 2012 Creative Sign Designs began partnering with Suncoast Hospice to update signage at various locations throughout the Tampa Bay region. Through a recent merger they changed their name to Empath Health, which reflects the current range of services Suncoast Hospice offers. During this relationship, Creative collaborated with Suncoast Hospice – Empath Health to develop signage that reflects the vibrancy of their brand and assures that visitors to their facilities can navigate their campuses easily. View full project photos and details.
Heights Union is the first new office building development in downtown Tampa since 1994. It features two Class AA, six-story, 150,000-sq.-ft. buildings with an upscale industrial design concept by Alfonso Architects. Working with General Contractor, DPR Construction, Creative Sign Designs consulted, fabricated, and installed the exterior and interior signage for the project. View full project photos and details.
Creative Sign Designs partnered with Quiet Professionals to brand their 5th-floor suite in the 12-story Island Center building located at Rocky Point. Creative collaborated with their team to design, fabricate and install signage that reflected the company's vision and mission including, reception signage, privacy vinyl, wall graphics, and ADA signage.
View full project photos and details.
TouchPoint Healthcare is a global manufacturer of medical equipment solutions headquartered here in the Tampa Bay community. Because of their consistently strong growth, they had outgrown their current facility in Oldsmar, FL, and partnered with Creative Sign Designs to help guide them through the design development process for signage at their new state-of-the-art, 150,000 square foot production facility and headquarters in Odessa, FL. View full project photos and details.
Meals on Wheels of Tampa Bay has constructed a new location, which will span about 9,600 square feet and provide a well-designed kitchen with multiple food preparation stations is its cornerstone. The project consisted of custom architectural illuminated exterior channel letters and cabinet, exterior internally illuminated monument, and code-compliant interior signage.
View full project photos and details.
Miller Electric Company recently relocated its corporate headquarters in Jacksonville, Florida; with the move, they required signage that reflected their brand and supported their company values. Creative's collaborative approach resulted in their Account Management, Project Management, and Design teams working closely with Miller to create custom elements and exterior/interior branded signage that elevate the vision. View full brand transformation.
Creative Sign Designs partnered with Entertainment Benefits Group in Orlando, Florida to create custom complex graphics, and exterior and interior branded signage to match. Exterior signs help elevate the brand on the building and entrance while interior custom wall graphics showcase mission and values. Check out the end result.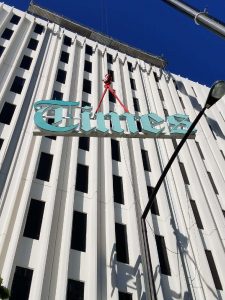 For the Tampa Bay Times downtown building, current codes would not allow for the same building placement of their updated exterior signage due to the lettering extending above the roof line. Creative Sign Designs was tasked with complying with the codes while updating the lettering to their current branding "Tampa Bay Times".
The corporate office headquarters for Gulfshore Bank in Tampa, Florida are adorned with custom signage from Creative Sign Designs.  Learn about the turnkey sign package Creative provided for Gulfshore Bank.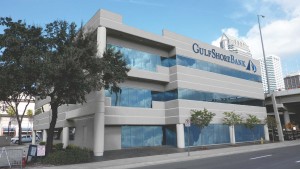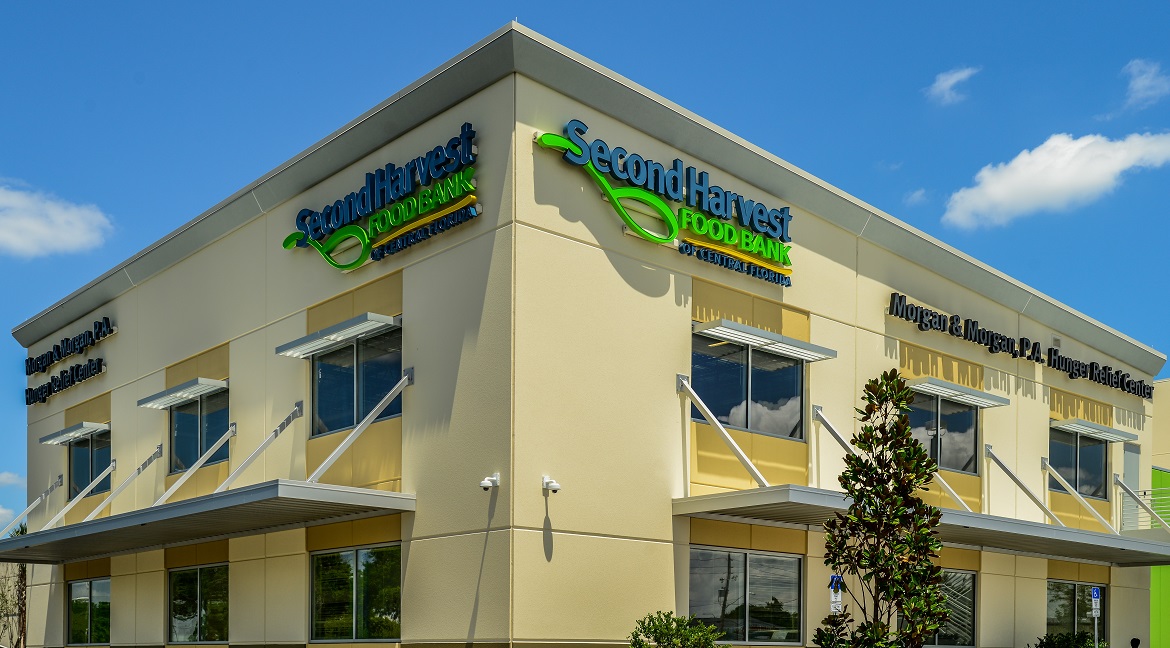 The Creative Sign Designs team was proud to partner with Second Harvest Food Bank of Central Florida for their interior, exterior and wayfinding signage needs at their corporate office locations in Orlando. The project included a donor recognition wall to highlight those who made the move to the new facility a reality.
Creative provided a turnkey signage solution for Cott Beverage's headquarters in Tampa, Florida. The project included custom channel letters filled with shredded soda cans to represent the brands Cott distributes.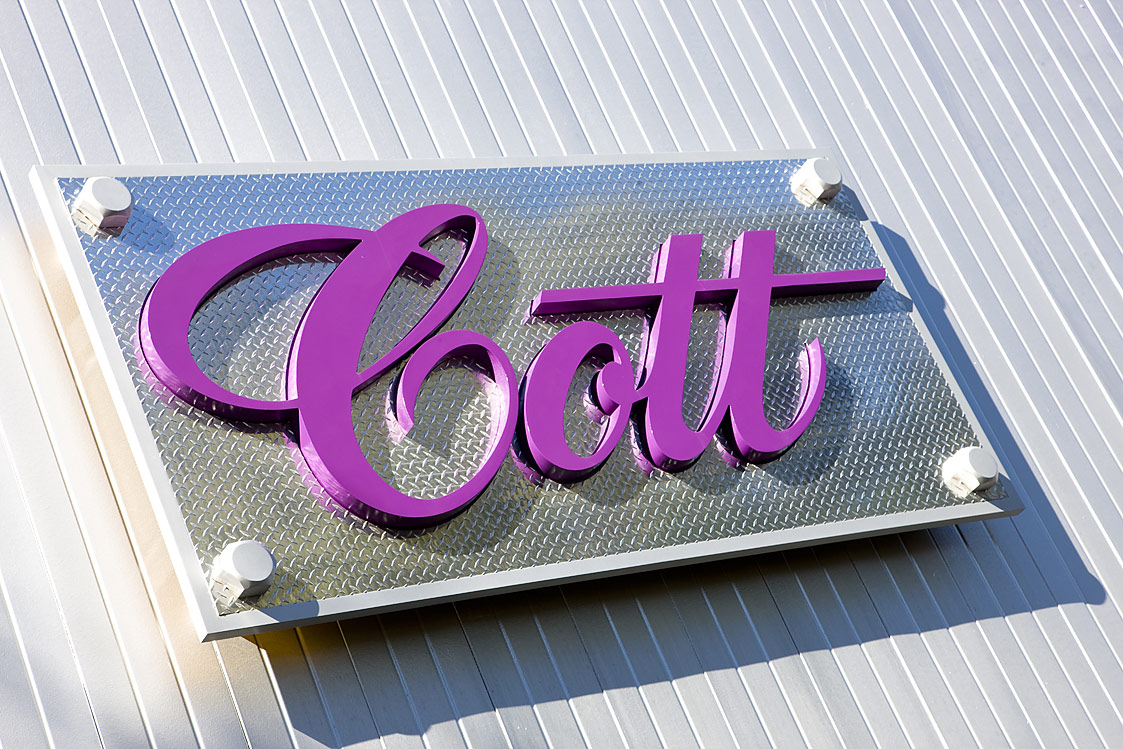 Creative Sign Designs has provided sign solutions for a variety of corporate brands. Contact us today for your signage needs!