The signage you choose for your business has the power to excite and inform potential customers. You can alert people to new products and services that they might want to try while also conveying relevant information about your business. Digital signage allows you to build calls to action externally and internally, making it easier for customers to buy from you. Essentially, this is an added tool to help you reach your revenue goals.
If you don't already have digital signage within your business, consider investing in this option. Learn why you should choose digital signage and explore a few industries that benefit from it.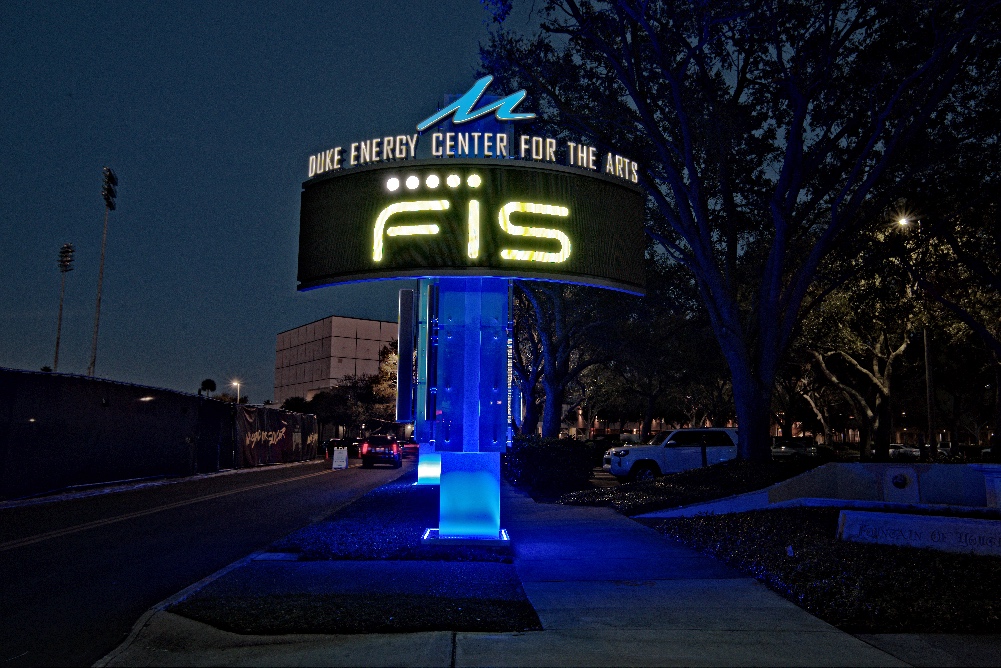 Why Choose Digital Signage
There are several benefits to companies that invest in digital signage. This option allows you to elevate how you connect with people who drive and walk past your business. It can also be used internally to guide customers. Use this option to reinforce messages and have a tangible impact on your sales. Here are a few benefits to consider.
Increase Customer Engagement: Digital signage stands out compared to static signs. The neon letters and bright graphics attract attention, which means your business is more likely to be noticed on a busy street. This is a great way to bring existing fans back to your business while attracting new customers. Internally, digital signs within your business can engage customers with key promotions they might not already know about.
Communicate Efficiently: You can reach thousands of people each day as they drive past your business. This allows you to convey key messages that you would otherwise put in your marketing materials. There's a good chance that the same customers will see your digital signage every day as they commute to and from work. This creates a perfect captive audience.
Promote Your Business: Digital signage allows you to share more than just your logo and business name. You can change your messaging on a weekly (and even daily) basis. Alert customers about upcoming events, deals on specific products, and services your company offers.
Innovative Digital Signage Solutions to Choose From
You can choose from a wide variety of signage styles and different forms of technology to tap into this marketing solution. Many of these signage solutions are actually budget-friendly in the long run. You won't have to constantly print and install new signs every time your message changes. All you have to do is update your display. Here are a few options to choose from.
Indoor Digital Displays: Direct customers to different departments, highlight deals, and provide valuable information through indoor displays. These displays can be simple (with a basic promotion advertised) or provide in-depth information for navigating your campus. You can also look into a video wall that provides information to customers as they navigate your business.
Outdoor Digital Displays: Outdoor displays can attract new customers who aren't familiar with your brand. Your business can stand out and tell people directly why they should care about your products or services. These outdoor digital displays can include LED and LCD signage or protections along the front and side of your business.
3D Experiences & Installations: Consider investing in 3D technology to amaze existing customers while attracting new ones. This can truly set you apart from your competition. Interactive installations are also becoming popular – especially with large campuses like universities, casinos, business centers, and theme parks.
Digital Signage Applications
One of the best ways to understand the flexibility and promotional options with digital signage is to look at examples from existing brands. Here are a few ways companies in different industries can embrace digital signage.
Healthcare
The first place to look for digital signage is the healthcare field. Hospitals, urgent care centers, and medical offices all have a lot to communicate with patients and staff. A nearby hospital might encourage drivers to schedule breast cancer screenings during the month of October and then thank the nursing staff for all of their hard work in November.
Internal signage can provide directions to visitors who might get lost while sharing health tips to protect staff and patients from potential infection.
Read More: Healthcare Industry Digital Signage Solutions
Entertainment & Arts
Entertainment venues constantly strive to attract audiences with new shows and performance options. With digital signage, you can let people in the area know which shows are coming up. You can change the signage daily or set up a carousel of different upcoming performances.
A great example of this is our work with the Mahaffey Theatre in St. Petersburg, Florida. With its new digital screen, audiences always know who is coming to perform. Signage can also help entertainment venues sell season ticket packages and donation opportunities.
Sports Venues
Like entertainment venues, sports venues also want to attract fans to cheer on the home team. Along with alerting residents to upcoming games against rivals, sports venues can use digital signage to highlight ticket deals and other opportunities to engage with the team.
For example, a digital display can invite parents to let their kids run around the bases after a game, making a day at the ballpark a fun day for the whole family. Signage is important at all levels, from professional teams to high school sports leagues.
Hospitality
The hospitality industry is highly competitive in Florida. Competition for customers is at a premium as travelers seek out the best options and top resorts within their budgets. Restaurants, bars, casinos, and other venues also compete for customers and benefit from the patronage of tourists and locals alike.
A compelling digital sign can make a business stand out and can even bring in immediate business. A restaurant can promote a Happy Hour special while a resort advertises rates for its rooms. These signs address why customers should choose your location over everywhere else on the beach.
Read More: Digital Signage Solutions of Hospitality
Transportation
Even the most basic airport can be overwhelming for new travelers. There are so many places to go and steps to take before boarding a plane. Other hubs of transportation, from bus stops to train stations, also require travelers to follow directions to get where they need to go.
Digital signage can supply valuable information about train times and potential delays to travelers. These signs can also offer information about discount travel cards for seniors and ADA accommodations for people with disabilities.
When it comes to transportation, there's no such thing as overcommunication.