Project Overview
500 Harbour Island is a premier 230-unit high-rise located in Downtown Tampa. Creative partnered with Framework Group, Batson-Cook, and Multi-Family Construction to develop a high-end package resetting the standard for Tampa Bay.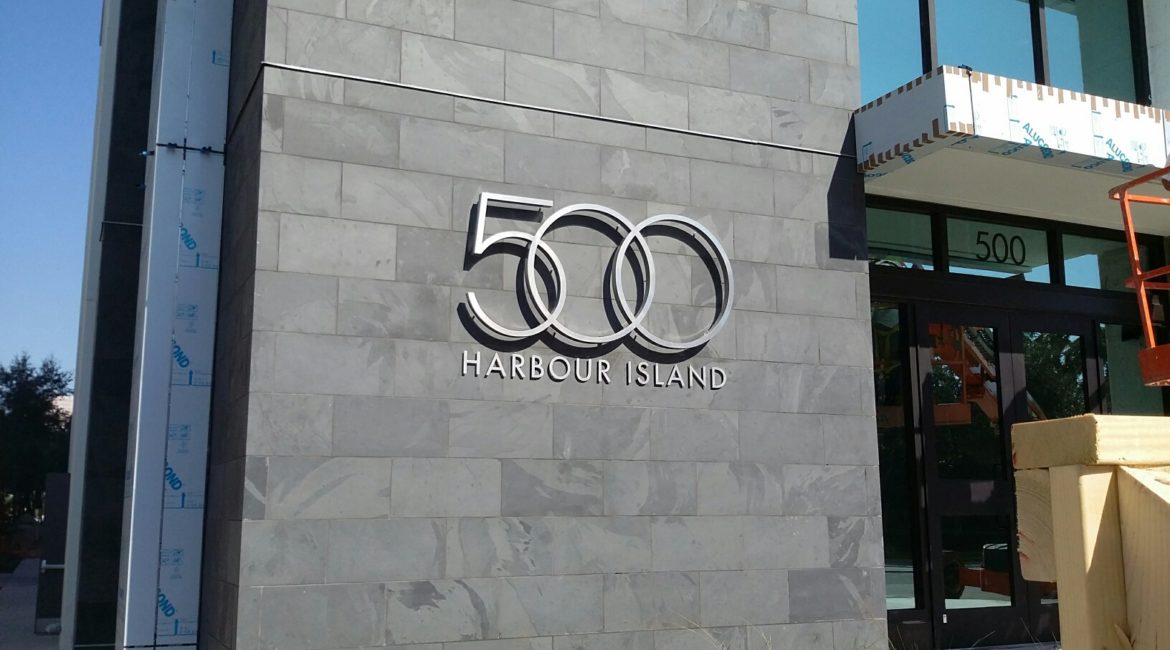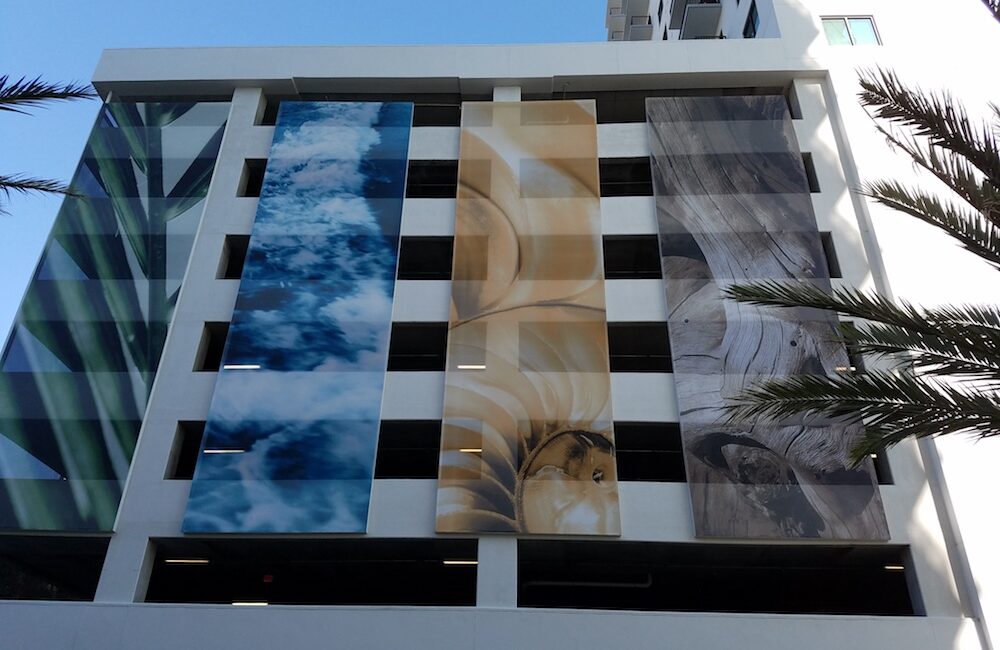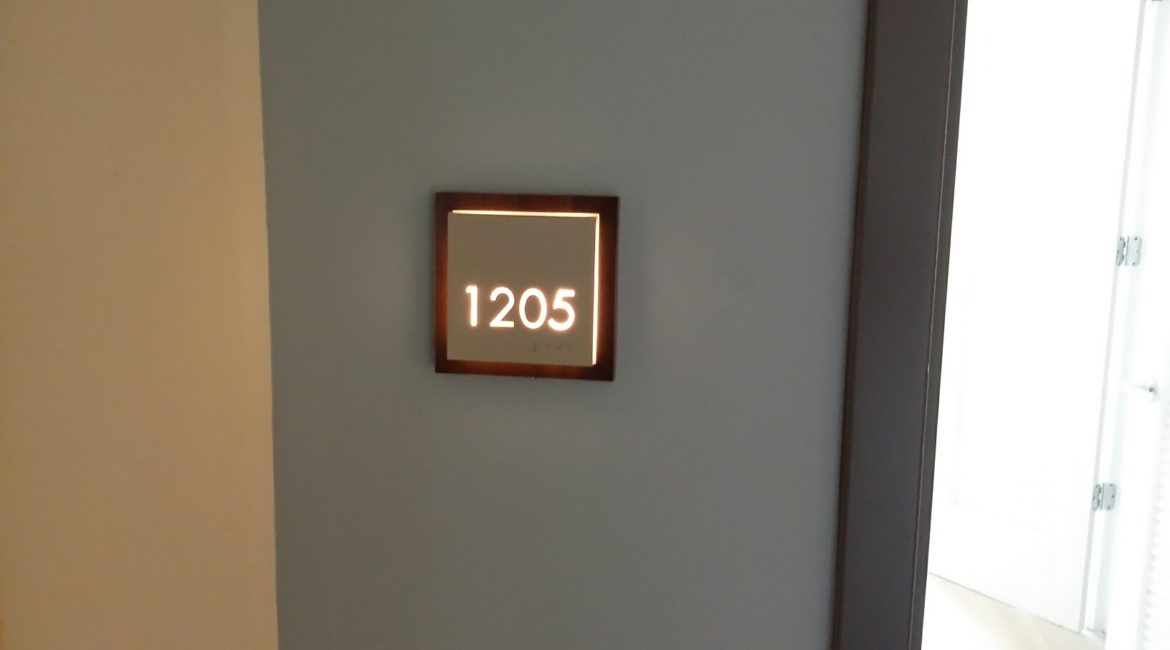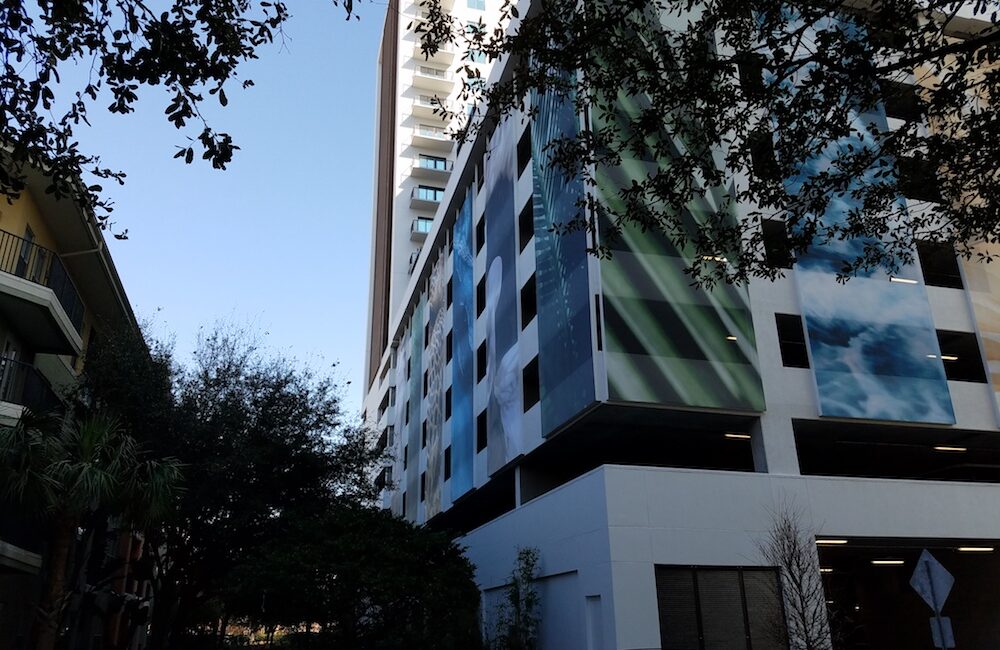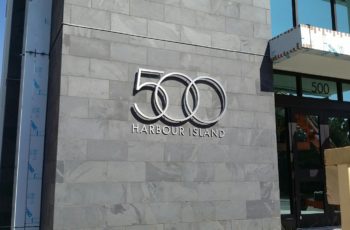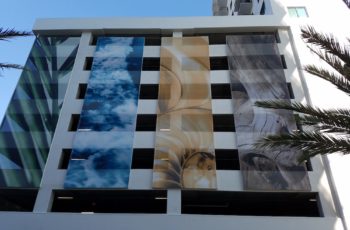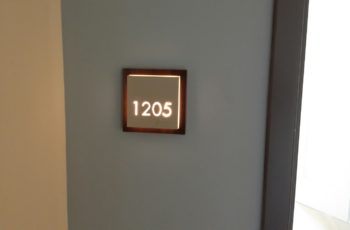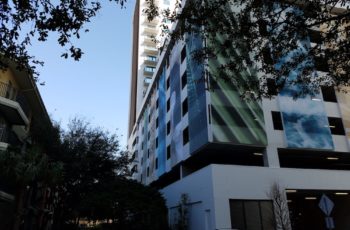 Architectural Elements
 Channel Letters
 Exterior Signage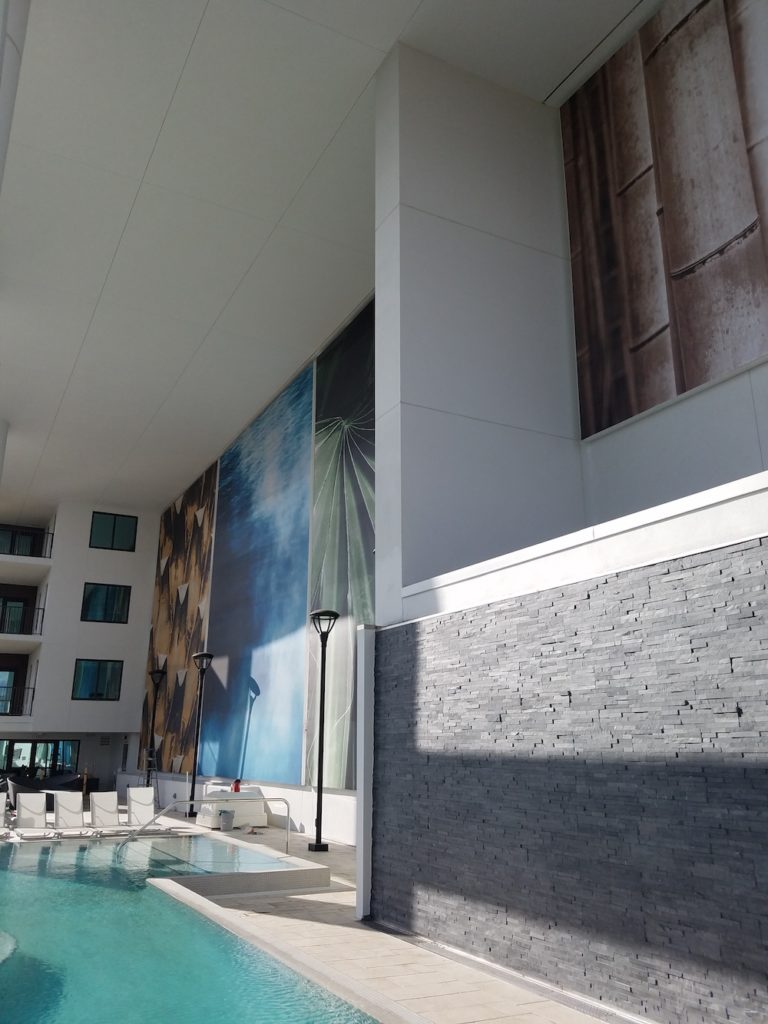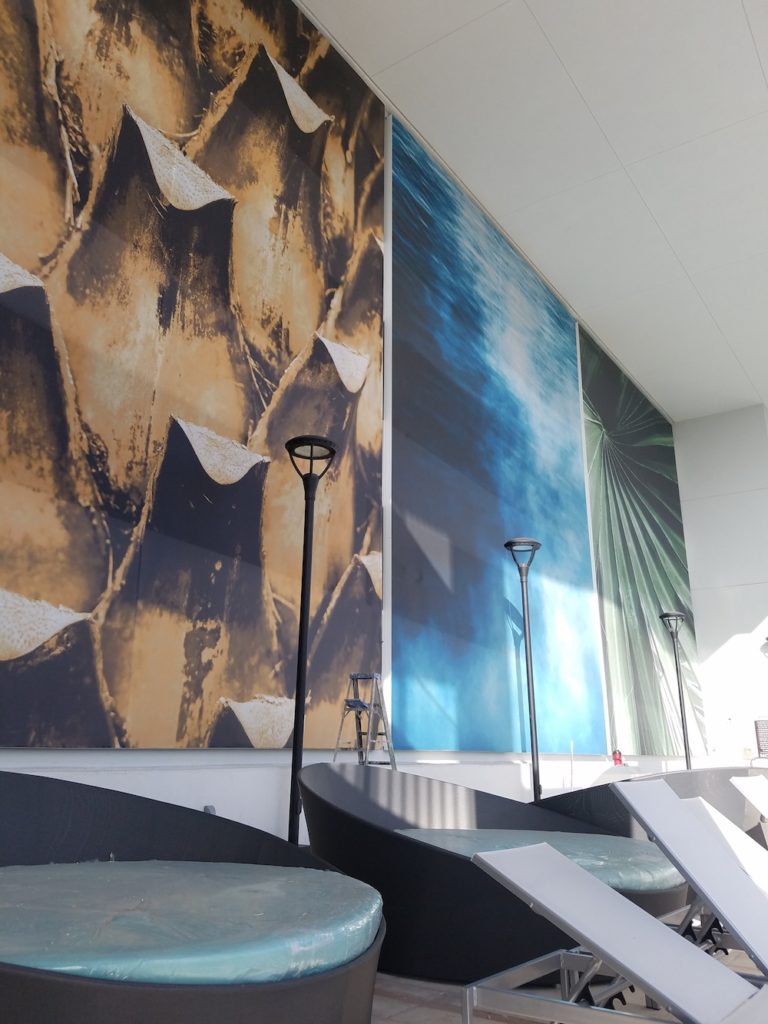 Client: 500 Harbour Island
Location: Tampa, FL
Industry: Multifamily
Signage Solution: Architectural Elements
Project Description
500 Harbour Island is leading the transformation and vision in architecture for multi-family. For this project, we transformed a typical parking garage into captivating artwork utilizing 45' x 14.5' digitally printed mesh banners that aesthetically change how you view parking garages.
With the use of chic stainless-steel reverse-lit channel letters and soft white illumination atypical to multi-layer unit ID signage, the small details differentiated 500 and the effect truly made residents feel at home.
In addition to the unit signs and garage elements, design development continued with the use of a 3-layer fabrication process for the amenity and front of house signs. This process included an acrylic backer with additional layers of wood laminate and brushed aluminum coming full circle with the design elements of this project.