Project Overview
CSD recently partnered with the Central Florida Educators Federal Credit Union (CFE) to re-brand more than 45 of their locations. This partnership which spans several years entailed the replacement of all existing CFE branded signage with all new Addition Financial branding. "Our new name will better encompass our mission to bring financial success and education to everyone. The word "addition" ties into our legacy of teaching and learning, while also demonstrating our dedication to adding value to our members' lives," said Kevin Miller, president, and CEO, when announcing CFE changing their name in 2019. Through re-branding CSD was able to help bring this mission to life.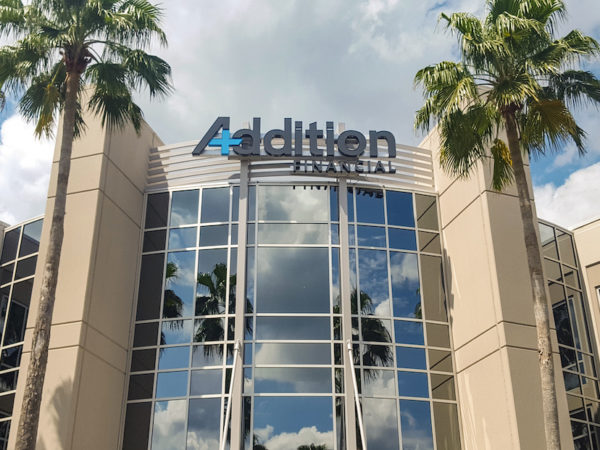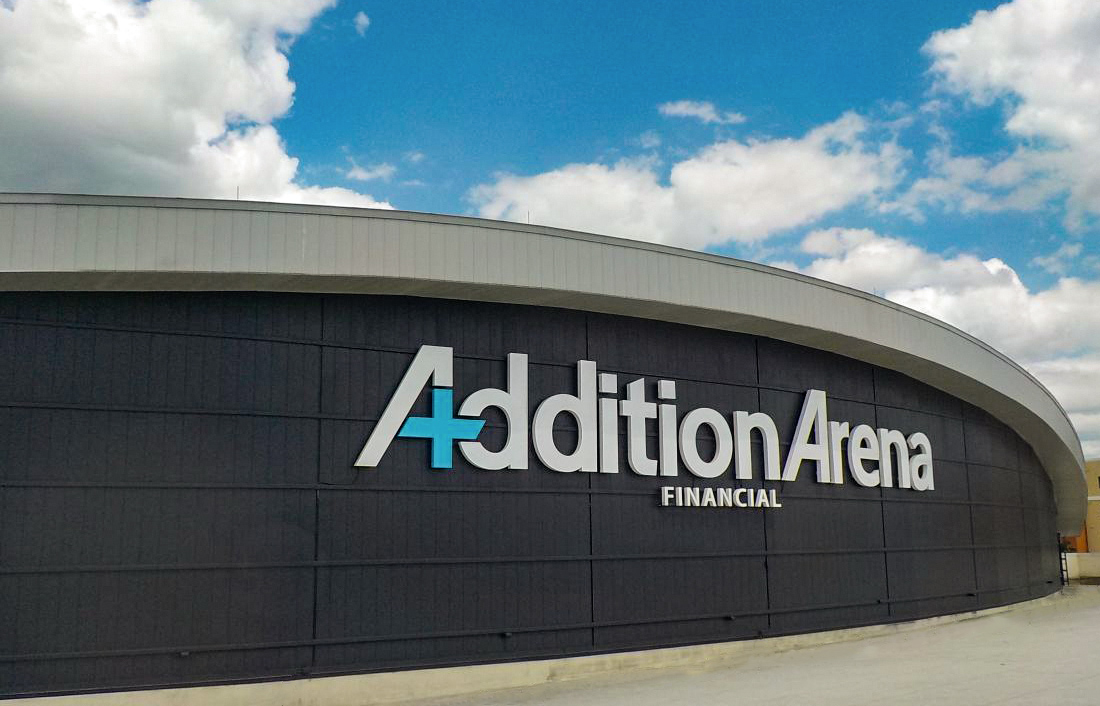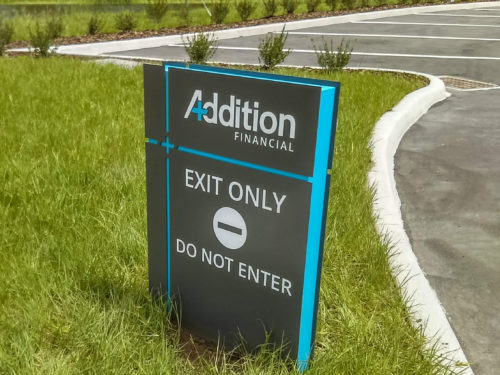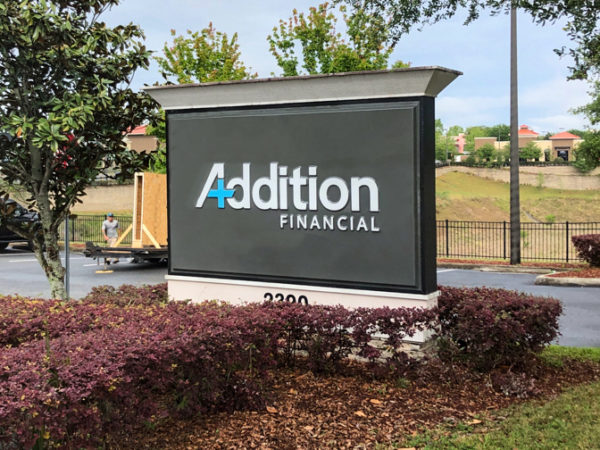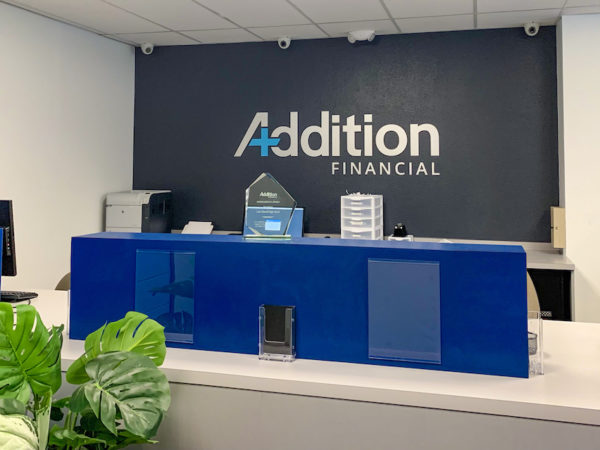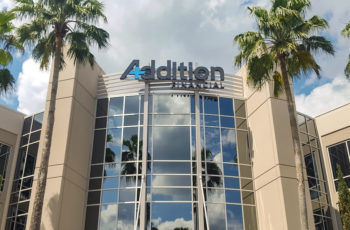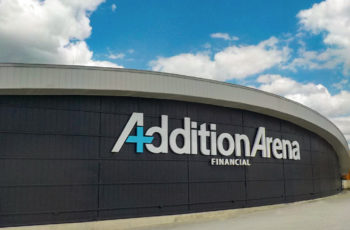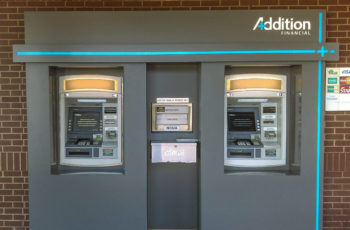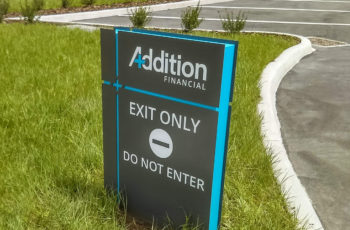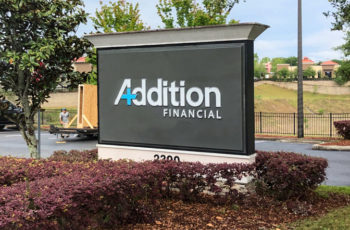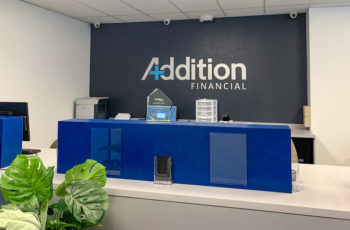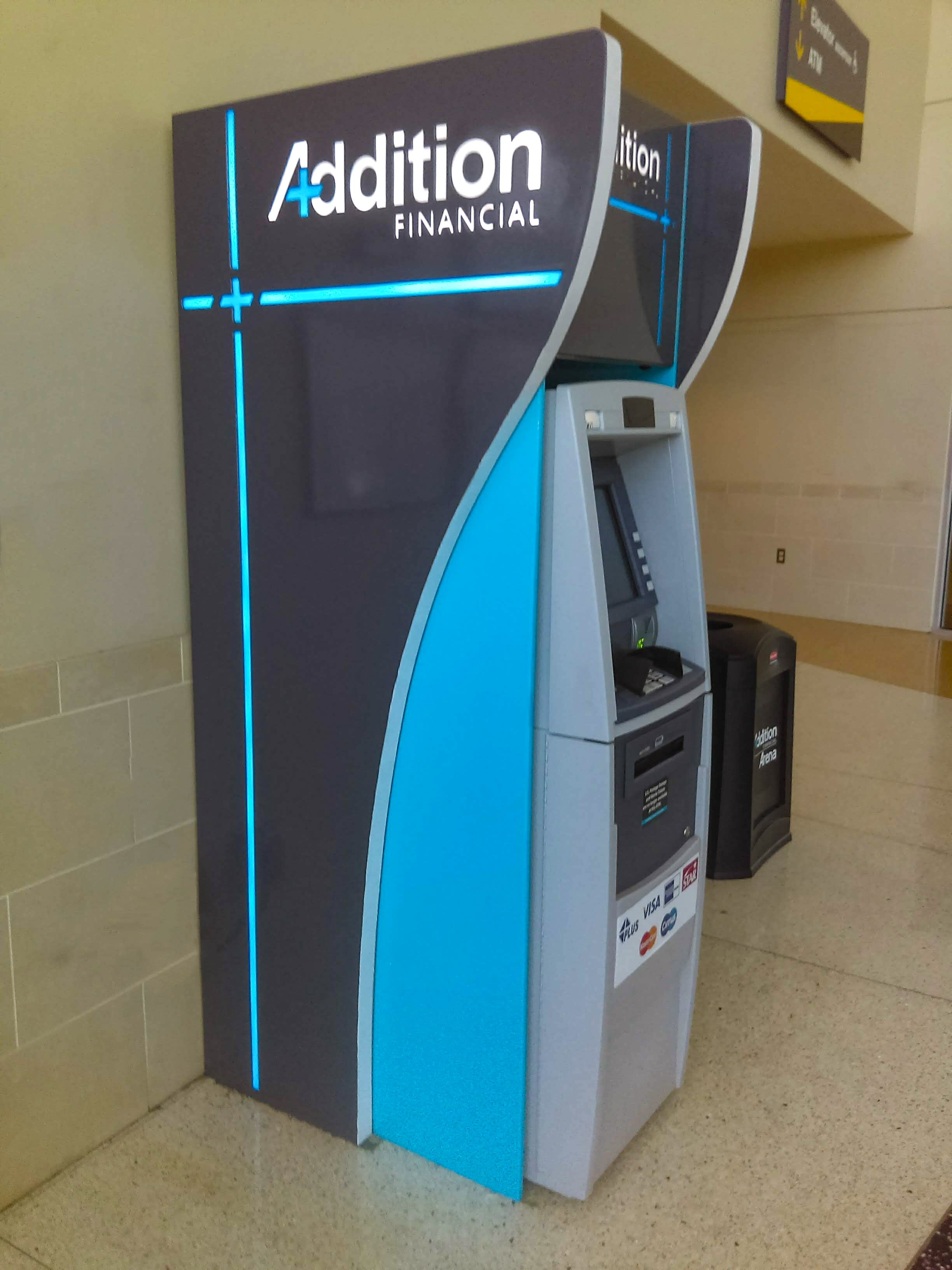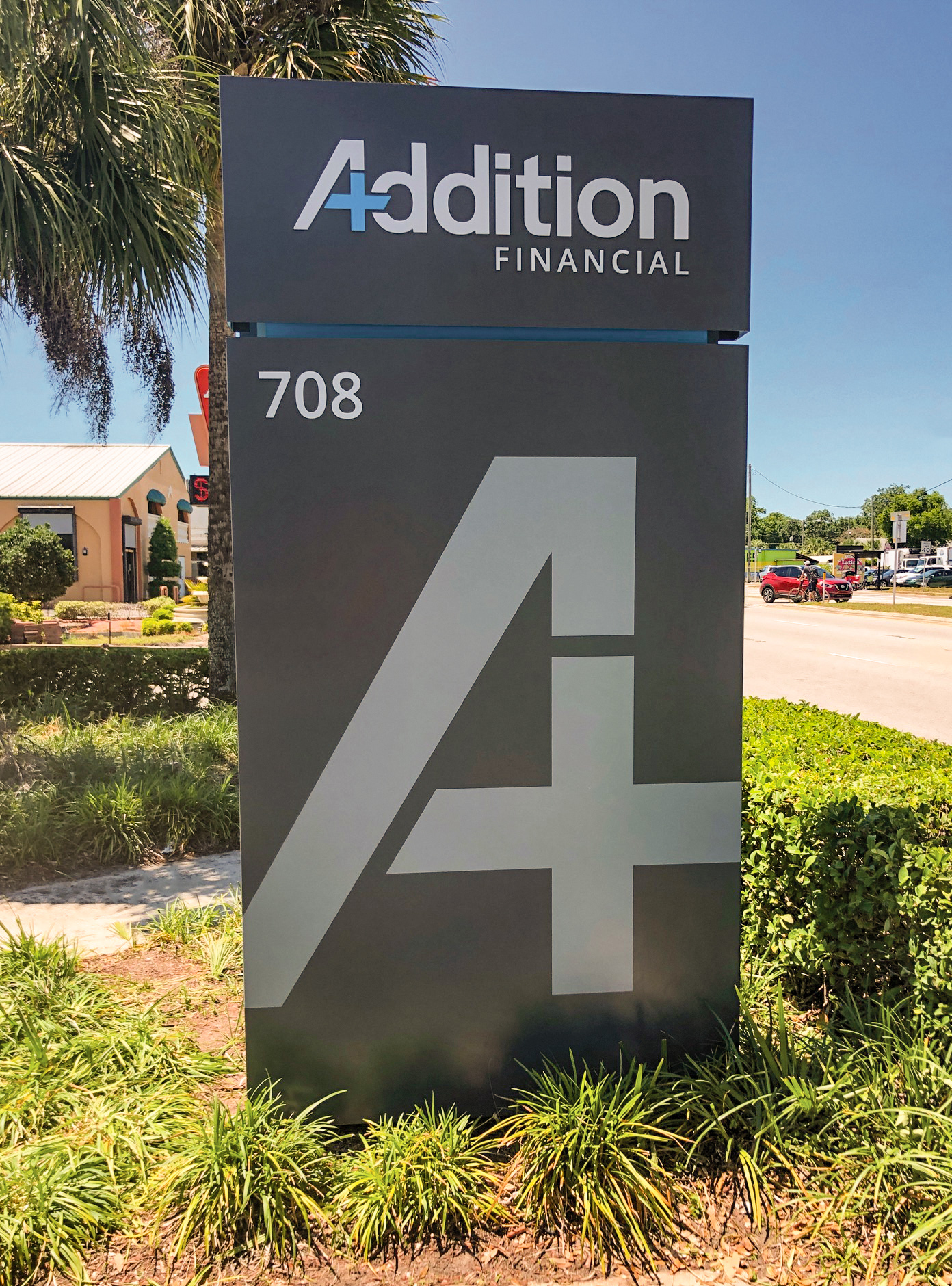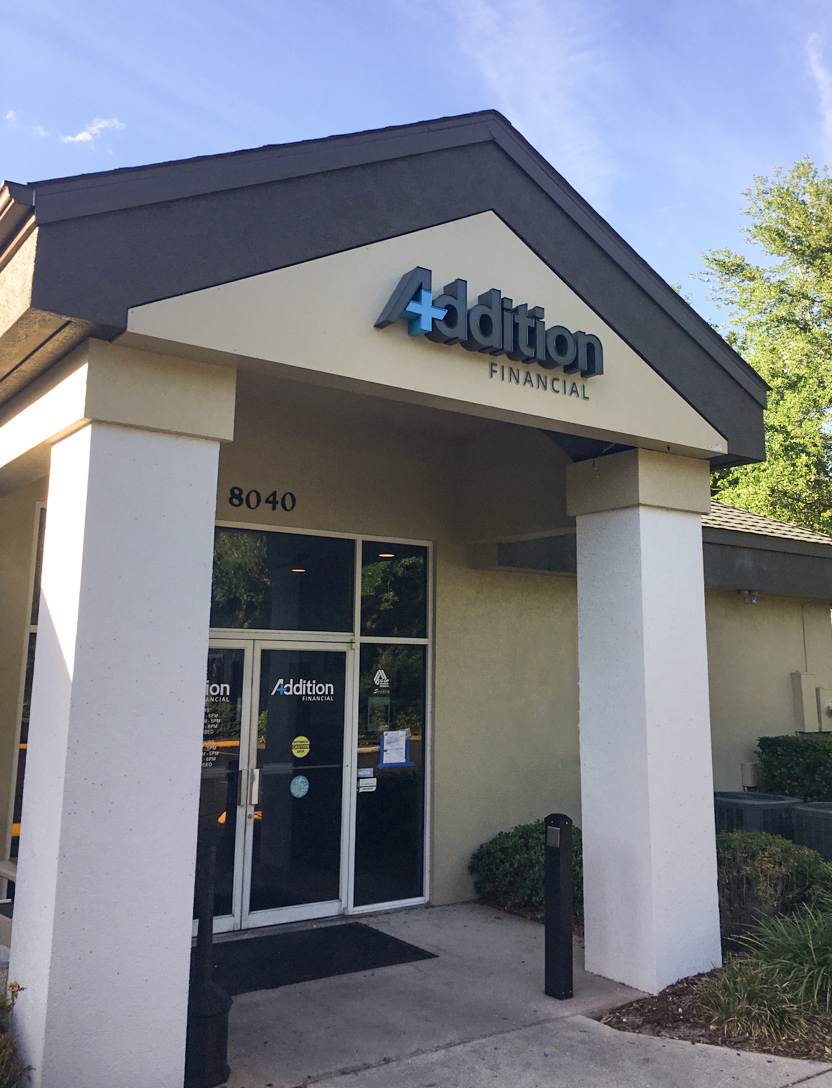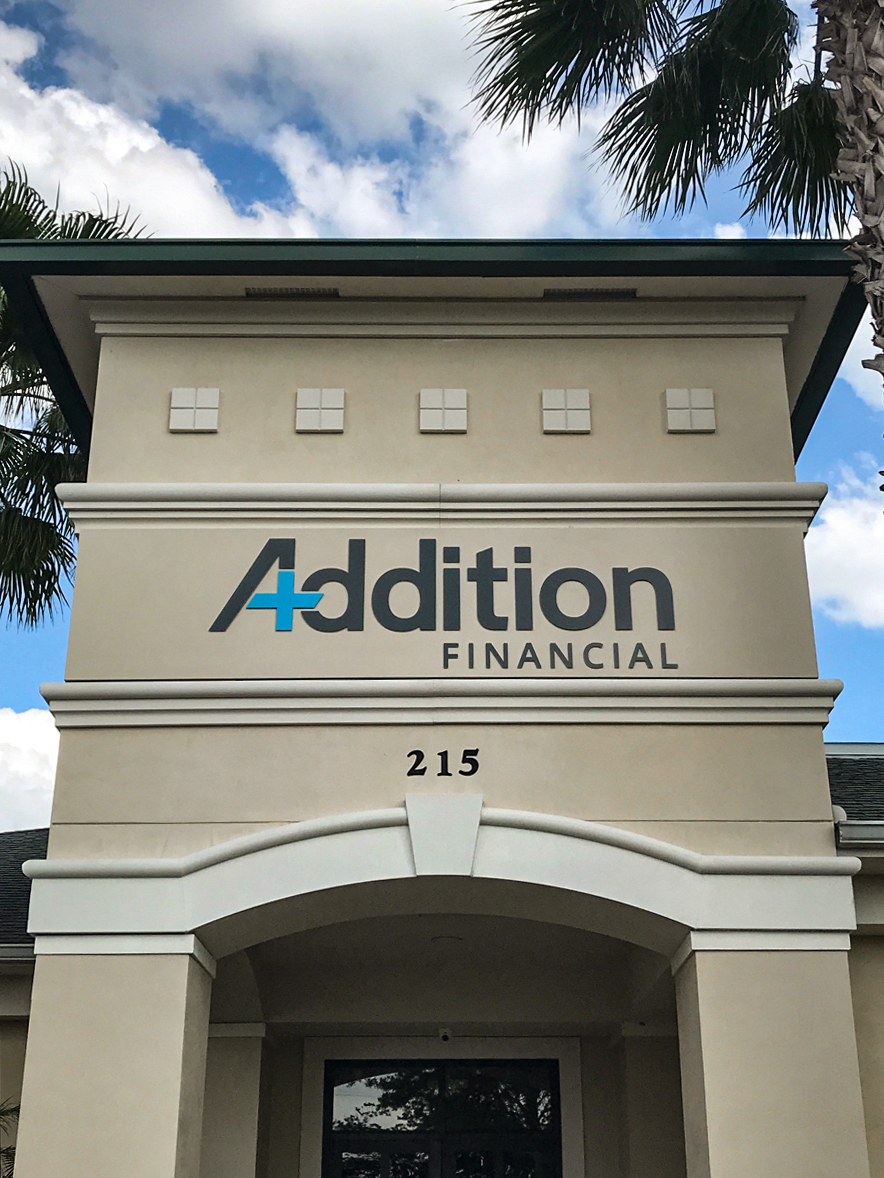 Client: CFE/Addition Financial
Location: Orlando, Florida
Industry: Financial Institution
Signage Solution: Rebranding, Exterior and Interior Signage

Project Description
Within months, CSD provided CFE with a plan that encompassed all the elements required to re-brand 23 Branches, 12 Stand-alone ATMs, an arena and 9 high school branches. CFE partners with local high schools in their mission to bring financial education to everyone. The arena located on the campus of UCF underwent a name change from CFE Arena to Addition Financial Arena which involved wayfinding, large exterior illuminated elements and a scoreboard. Once an overall schematic design was approved, CSD worked towards design development of all the sign types to be used across the re-brand. CSD created a unique design using the plus portion of the logo and line extensions which supported Addition Financial's mission of moving forward into the future. Once all designs were approved, CSD worked to create fabrication drawings for engineering and permitting. CSD fabricated the sophisticated design elements at its facility in Tampa while partnering with Art-Works & Kendal Signs.
CSD developed an eye-appealing monument that features aluminum construction with push-thru acrylic letters. The outer monument faces consist of brake-formed aluminum panels that mount to the internal aluminum cabinet structure. This unique design allows for internal halo illumination around the sides using white LED's that reflect off the internal cabinet giving it a blue glow when illuminated. To complete the overall look CSD added a painted truncated logo to emulate a watermark.
Lastly, CSD was also tasked with branding their existing ATM locations. This included both free-standing kiosks and walkup ATMs. This provided a challenge to CSD to create a universal design standard that could be modified to use across multiple locations and various ATM installation requirements to create a brand standard. CSD developed the ATM kiosk elements based upon the eye-catching look of the monuments. The surrounds feature white LED lighting, push thru acrylic letters and vinyl faced acrylic inserts. The overall project included channel letters, wayfinding signs, monument/pylon face replacements, vinyl graphics, ATM surrounds, & LED upgrades. CSD was able to use these design elements to express the company's mission of "adding value" to their member's lives and pushing the company towards the future.
Client Testimonial
When asked why CFE picked CSD, Suzanne W. Dusch, VP of Marketing, responded, "When we decided to re-brand our credit union as Addition Financial, we knew we needed strong partners to help us bring the new brand to life. I'm so glad we chose CSD for our interior and exterior signage. They listened to us, caught our vision, and put their design experts to work. Their sign designs were some of the first manifestations of the new logo and colors, and we loved the aesthetic so much that we carried the motif throughout our advertising, print materials, and other components. Every installation reflects the quality and precision we want Addition Financial to represent to our members and our community. We couldn't be happier with CSD's work. Addition Financial has truly come to life thanks to them."