Project Detail
The Alfond Inn Rollins, a boutique hotel in Winter Park, FL, is home to an impressive art collection, a vibrant courtyard, a luxury pool, and a full-service bar and restaurant. During construction, Creative Sign Designs worked with Rollins College and architecture firm Baker Barriors to develop a sign package worthy of the hotel's four-star rating.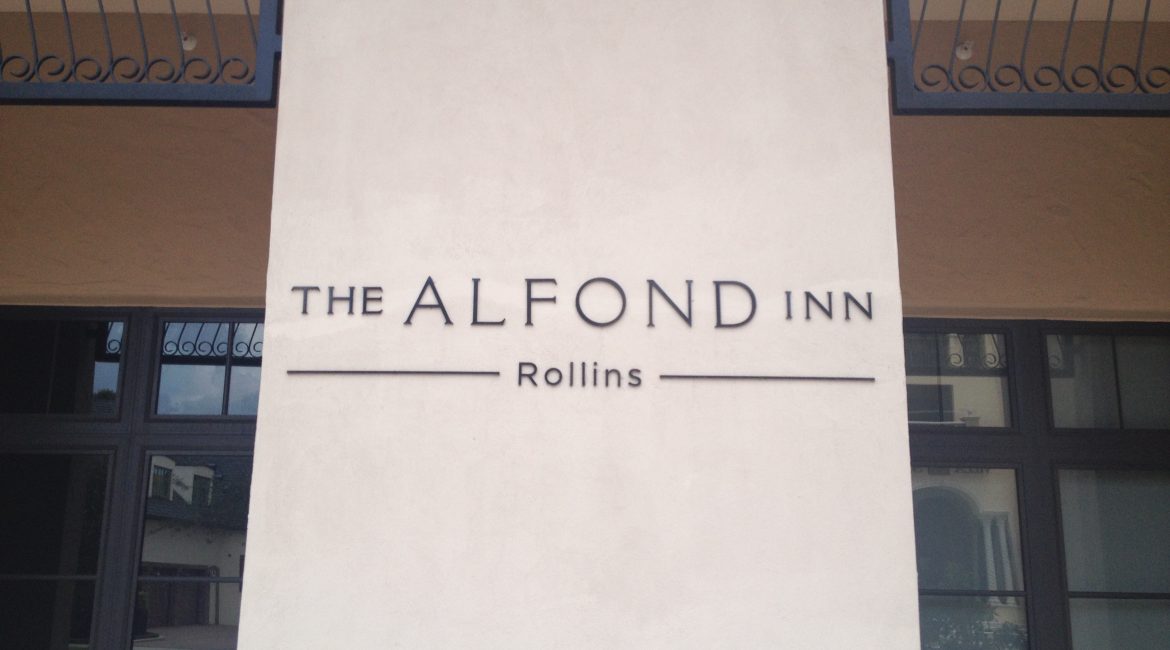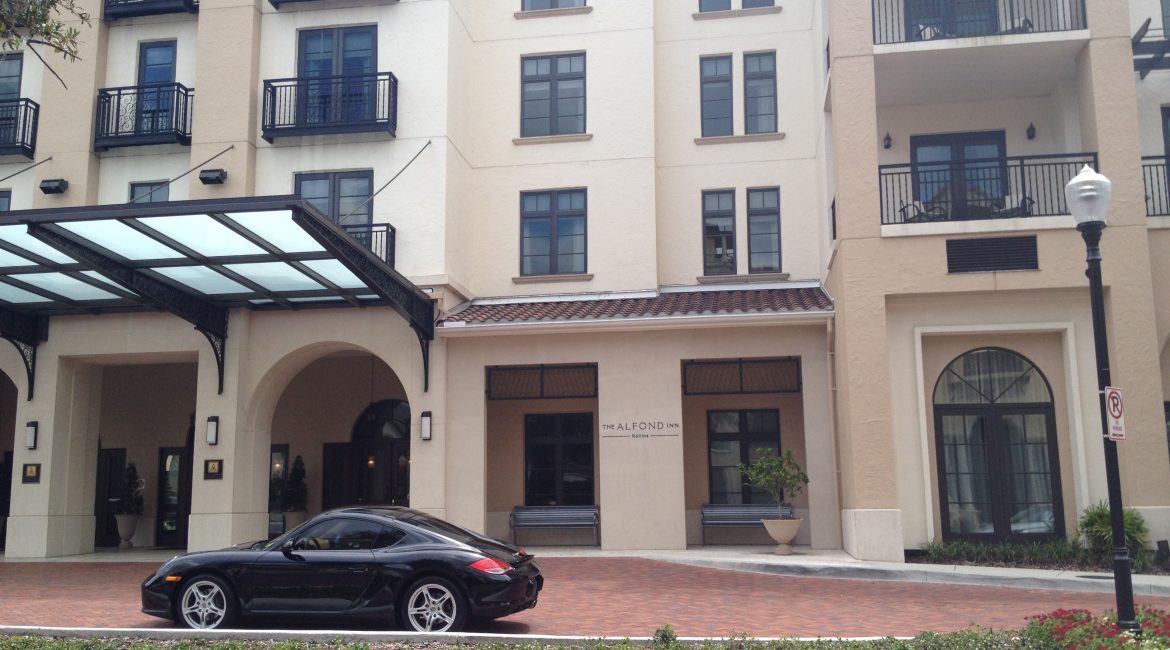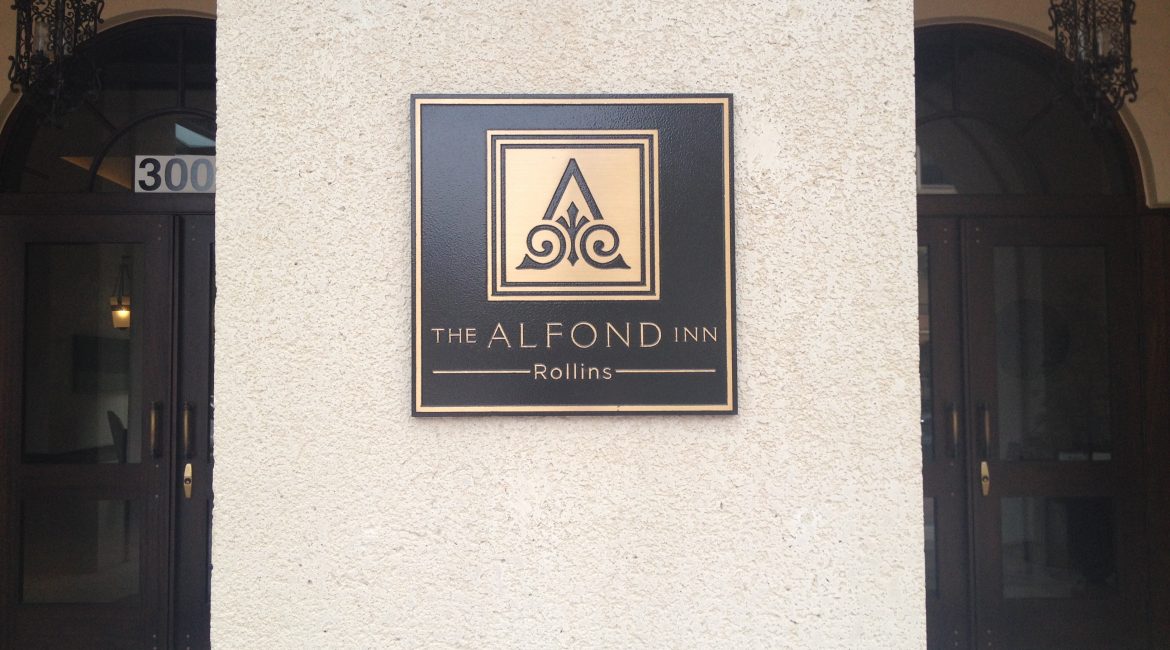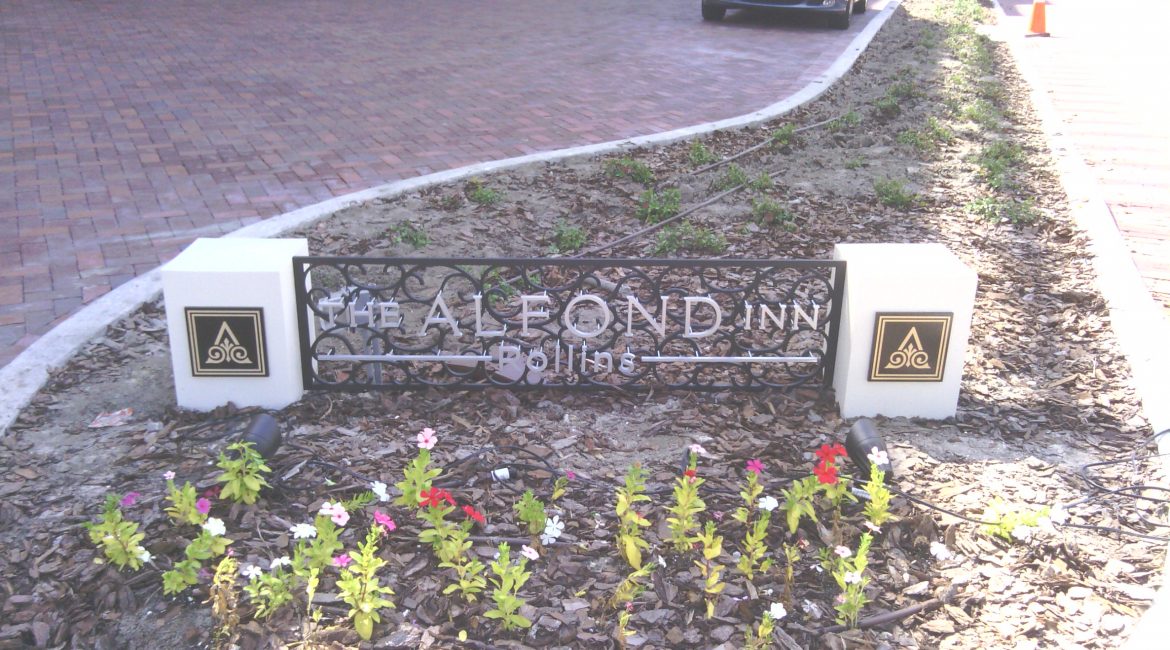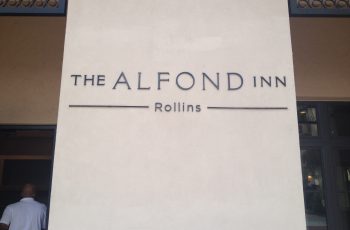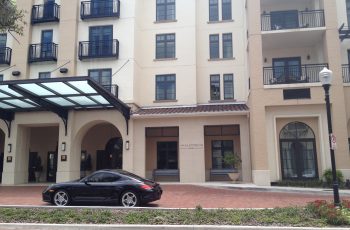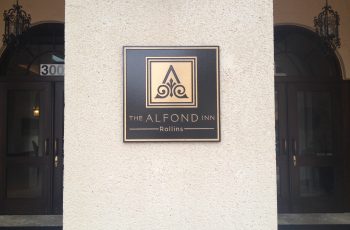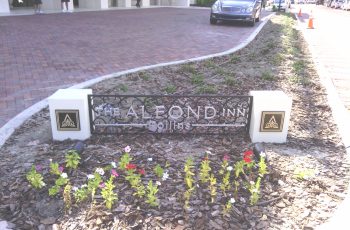 Wayfinding and Directional Signage
 ADA Code-Compliant Signage
 Custom Architectural Design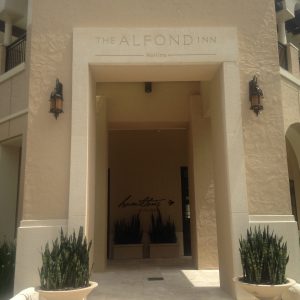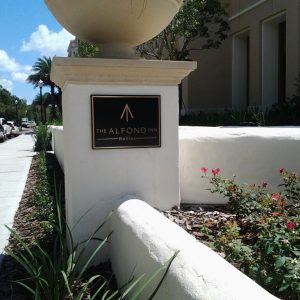 Client : The Alfond Inn Rollins
Location : Winter Park, FL
Industry : Hospitality
Signage Solution : Custom Interior and Exterior Sign Package
Description
The Alfond Inn Rollins has established a reputation as the premier boutique hotel to stay at due to its convenient location near downtown Winter Park and Rollins College. The hotel is owned by Rollins College and operated by the Olympia Companies. Profits from the hotel contribute to the college's Alfond Scholars Program scholarship, which makes the Alfond Inn unlike other hotels in the surrounding area.
Rollins College's vision for the hotel signage was a unique sign package that did not look like actual signs, a request that the Creative team doesn't receive often. After internal discussions and brainstorming, Creative's team designed a custom sign package that encompassed exactly what the hotel envisioned. This package included everything from guestroom plaques to directional signage and exterior signage.
The front-of-house signage was designed to look like miniature works of art. Creative fabricated ADA code-compliant signs using a clear acrylic back plate, an acrylic frame plate with a silestone insert and an acrylic overlay for each interior sign. Additonally, each of these signs had a decorative filigree border that further accentuated the theme of the Alfond Inn hotel. The team used the same decorative filigree boarder with faux finished photopolymer for signage throughout the rest of the hotel to ensure continuity.
In addition to the hotel's interior signage, Creative worked with Rollins to design exterior signage that kept the same artistic theme of the interior. Due to code restrictions, any exterior monument sign could be no more than 18 inches in height, which posed a challenge to the design team. To abide by the code and maintain the artistic theme throughout the property, Creative designed a garden style architectural monument that was exactly 18 inches tall and 84 inches long to fit in the space. The monument was fabricated with a half-inch thick FCO aluminum panel and attached to cabinets on either side. Each cabinet has an attached cast bronze plaque with the Alfond Inn logo.
This custom sign package is just one example of the work Creative Sign Designs has completed for the hospitality industry. With the capabilities to design, manufacture and install both interior and exterior signage, Creative is the turnkey signage consultant your project needs. Contact us today to learn what sign solution the team can come up for your business.