Project Overview
Busch Gardens amusement park in Tampa, FL has been around since 1959. They were ready for an entrance sign update and are currently building the tallest hybrid roller coaster in North America, called Iron Gwazi. This coaster will also be the steepest and fastest hybrid roller coaster in the world.
Awards
Both sign projects have been recognized by Signs of the Times and are 2020 Signshop Competition award winners in the best outside design/shop fabricated, illuminated, large shop category.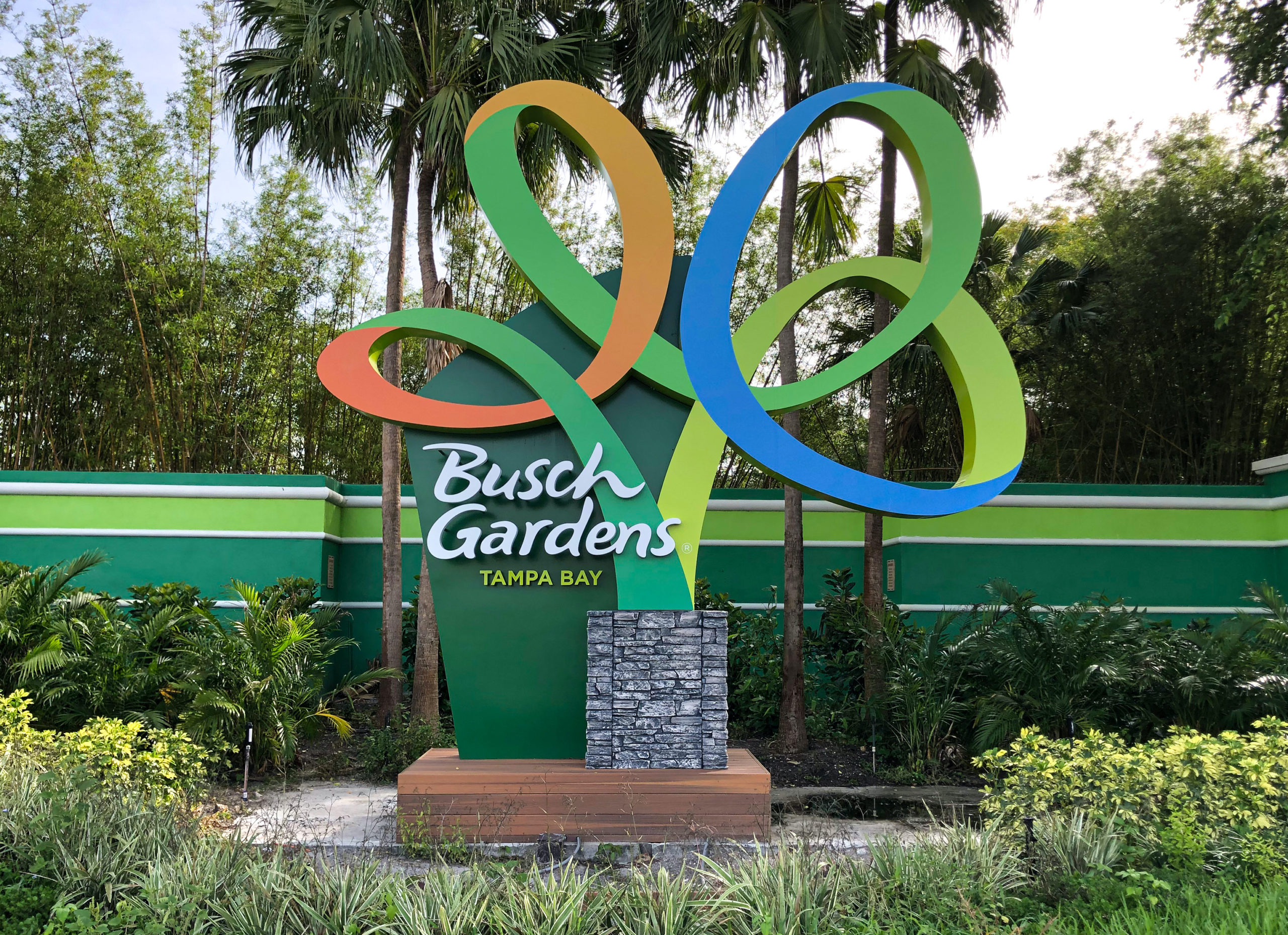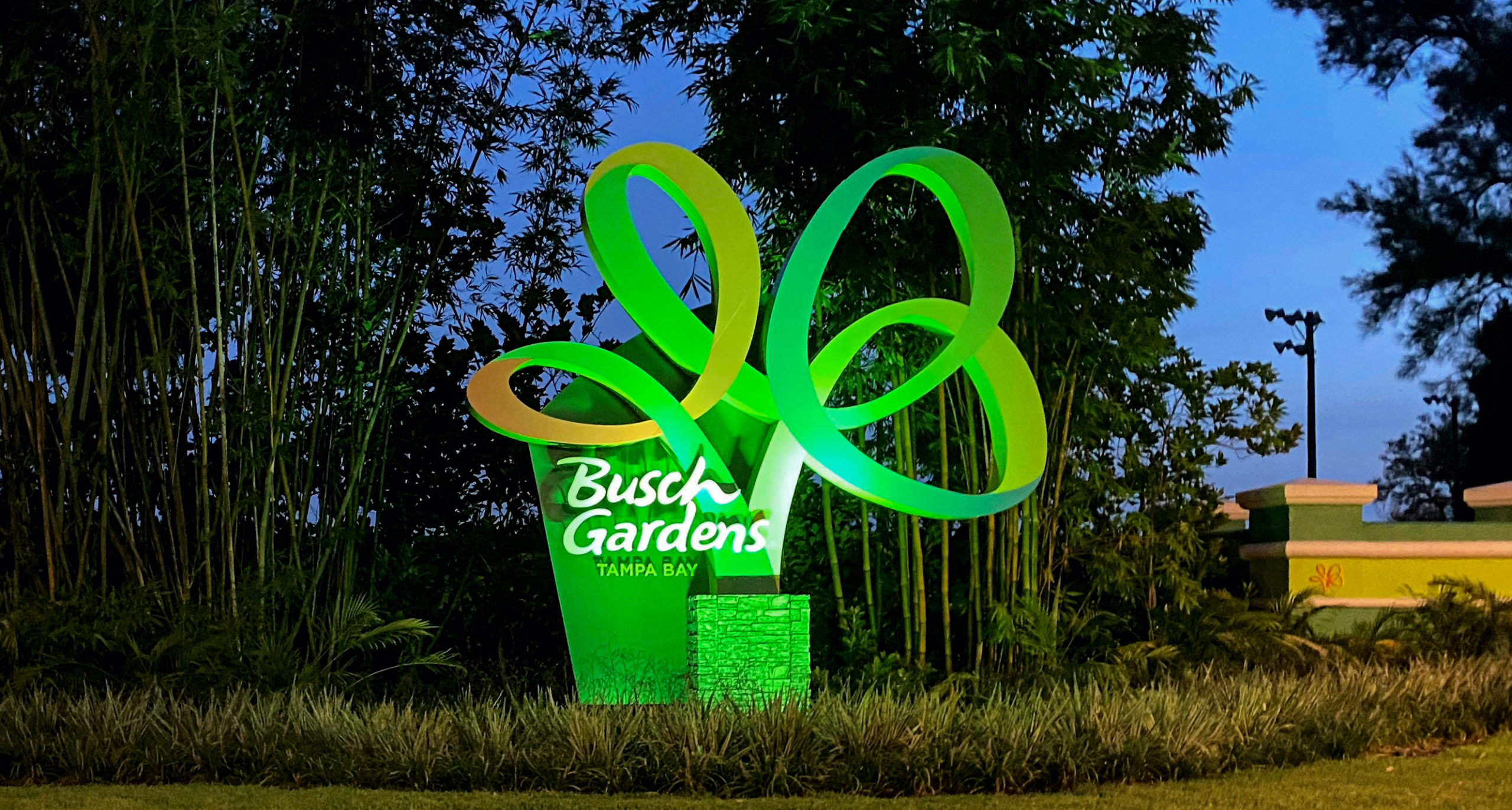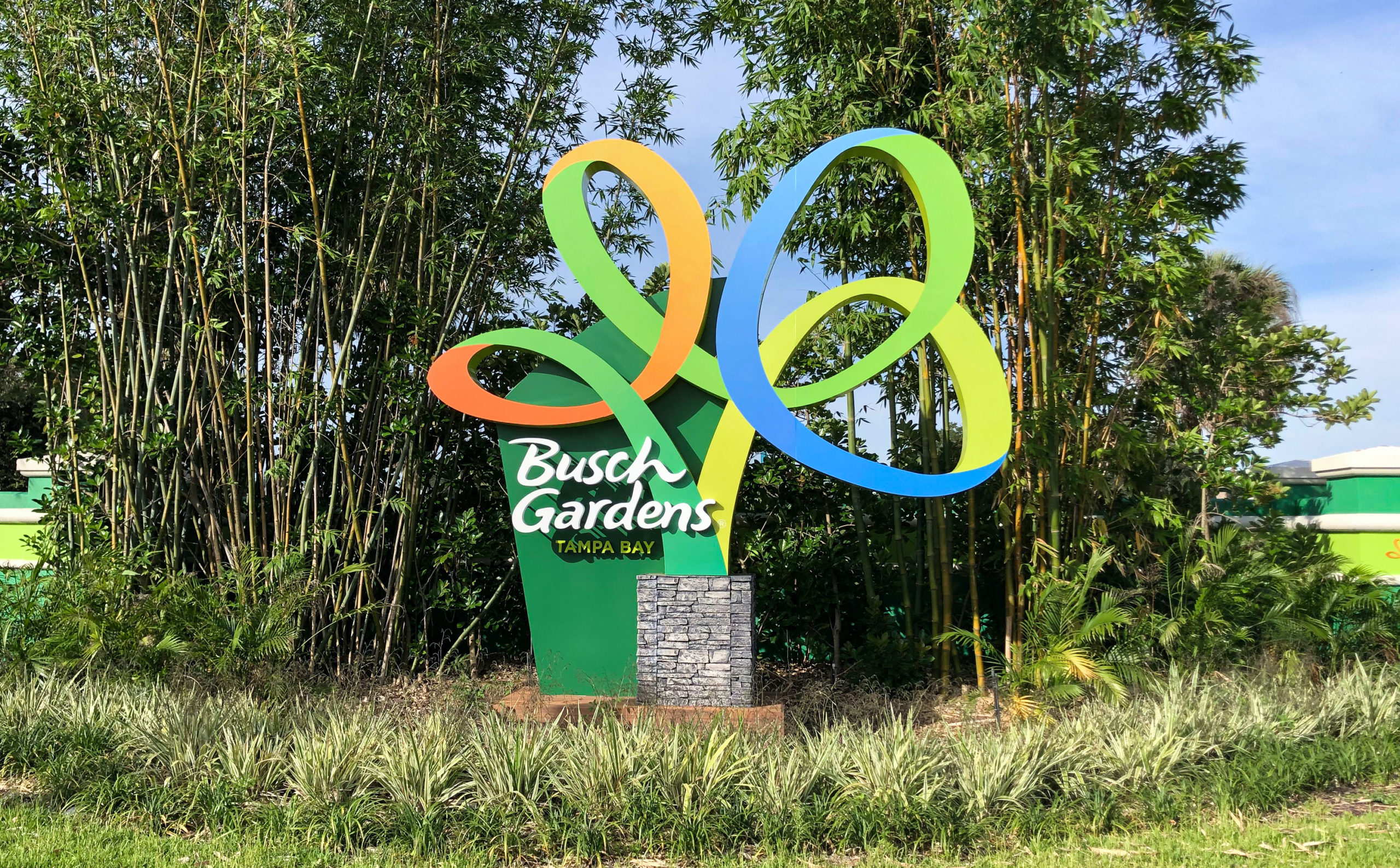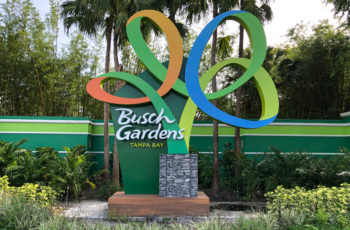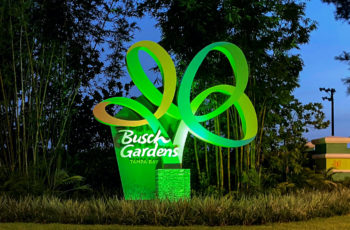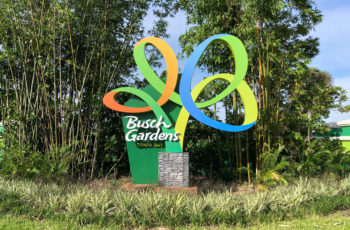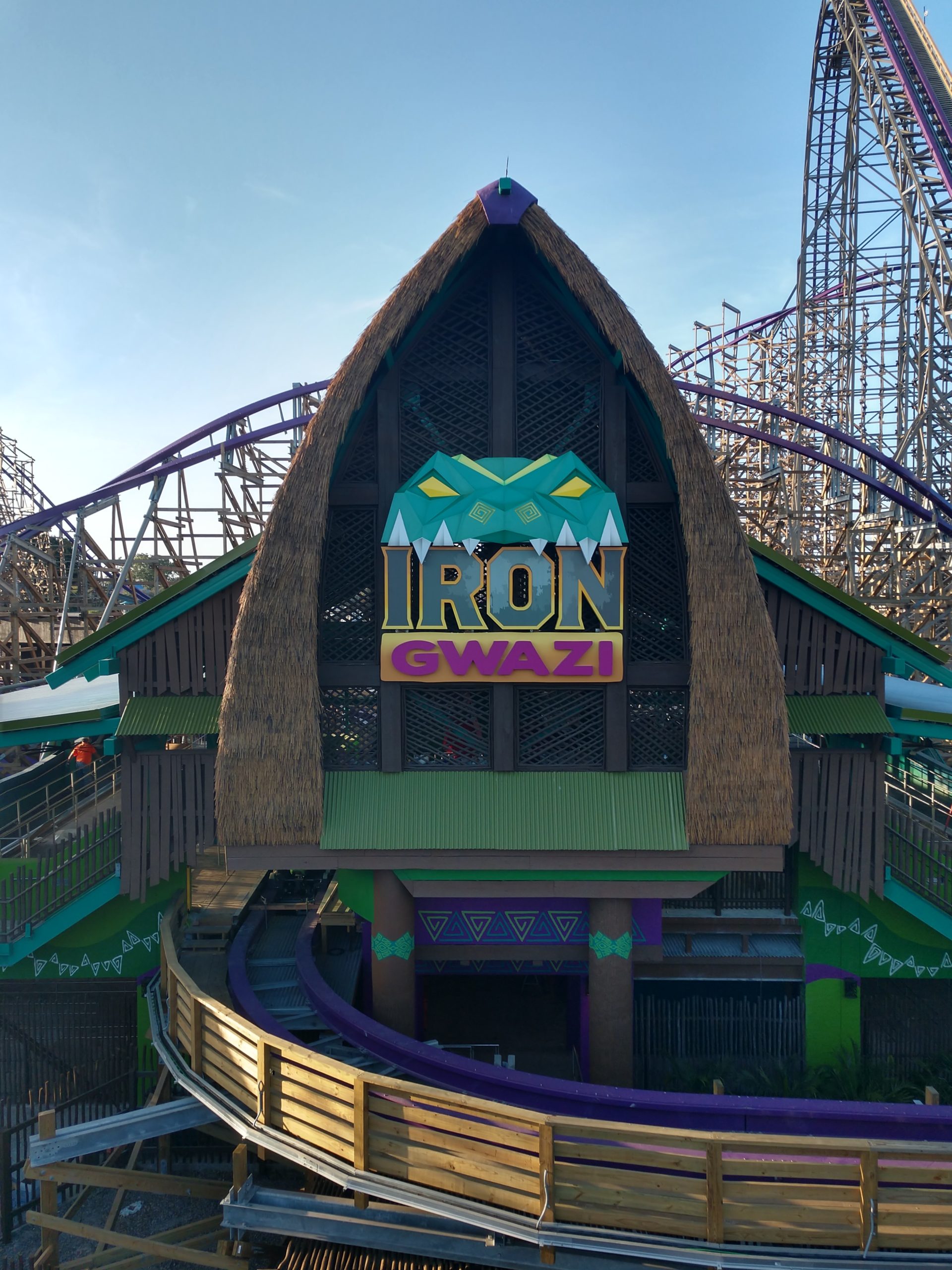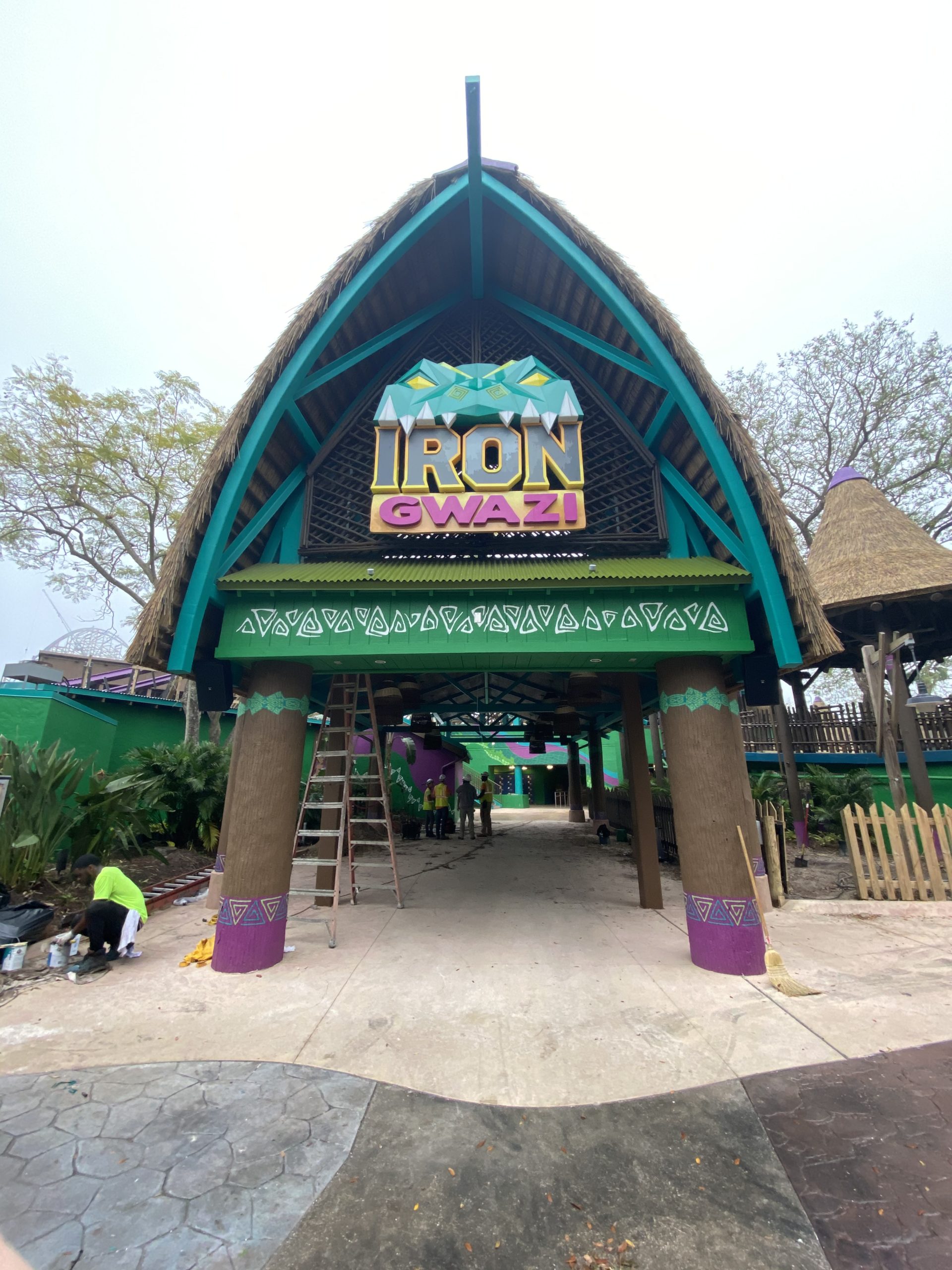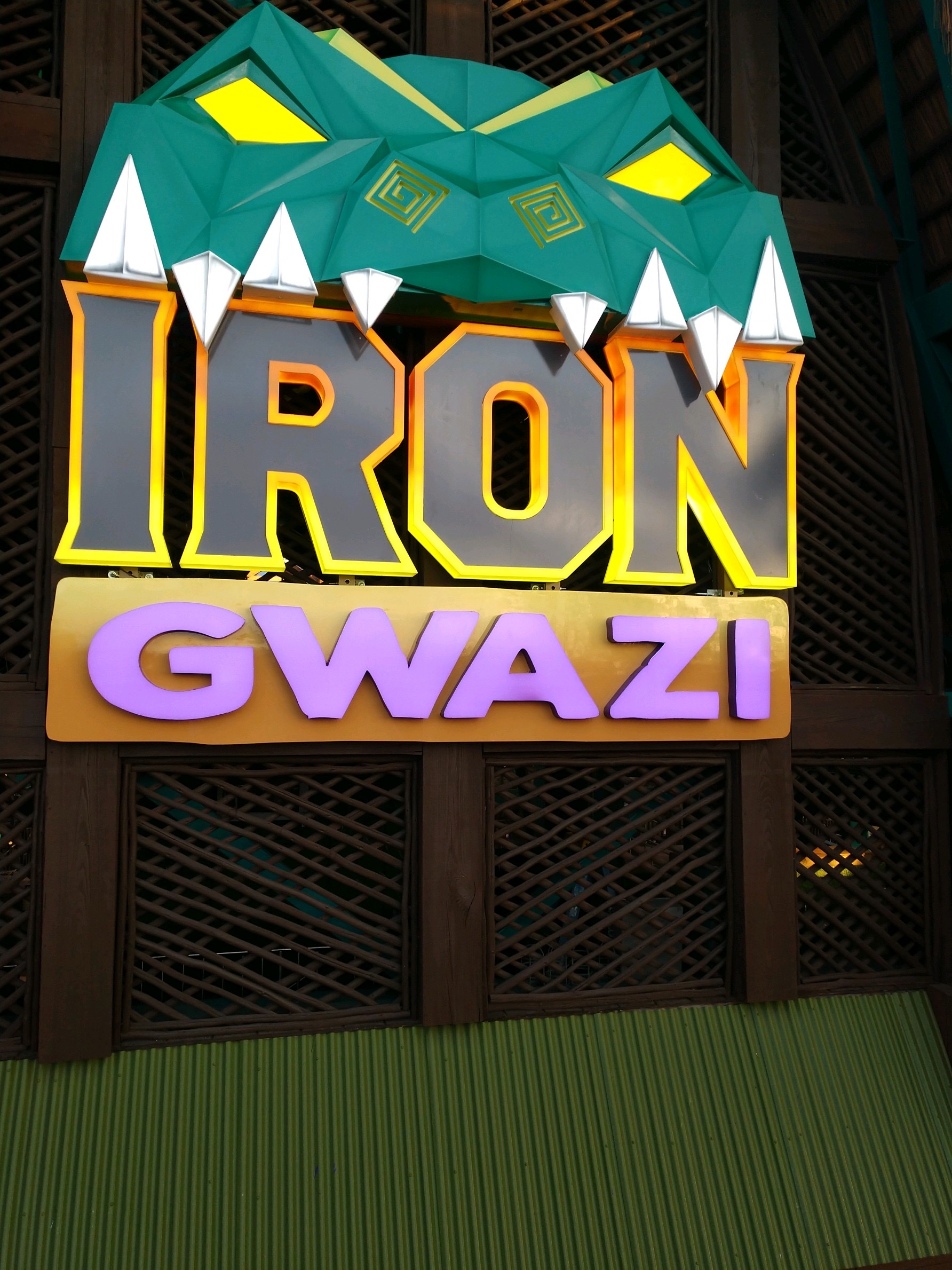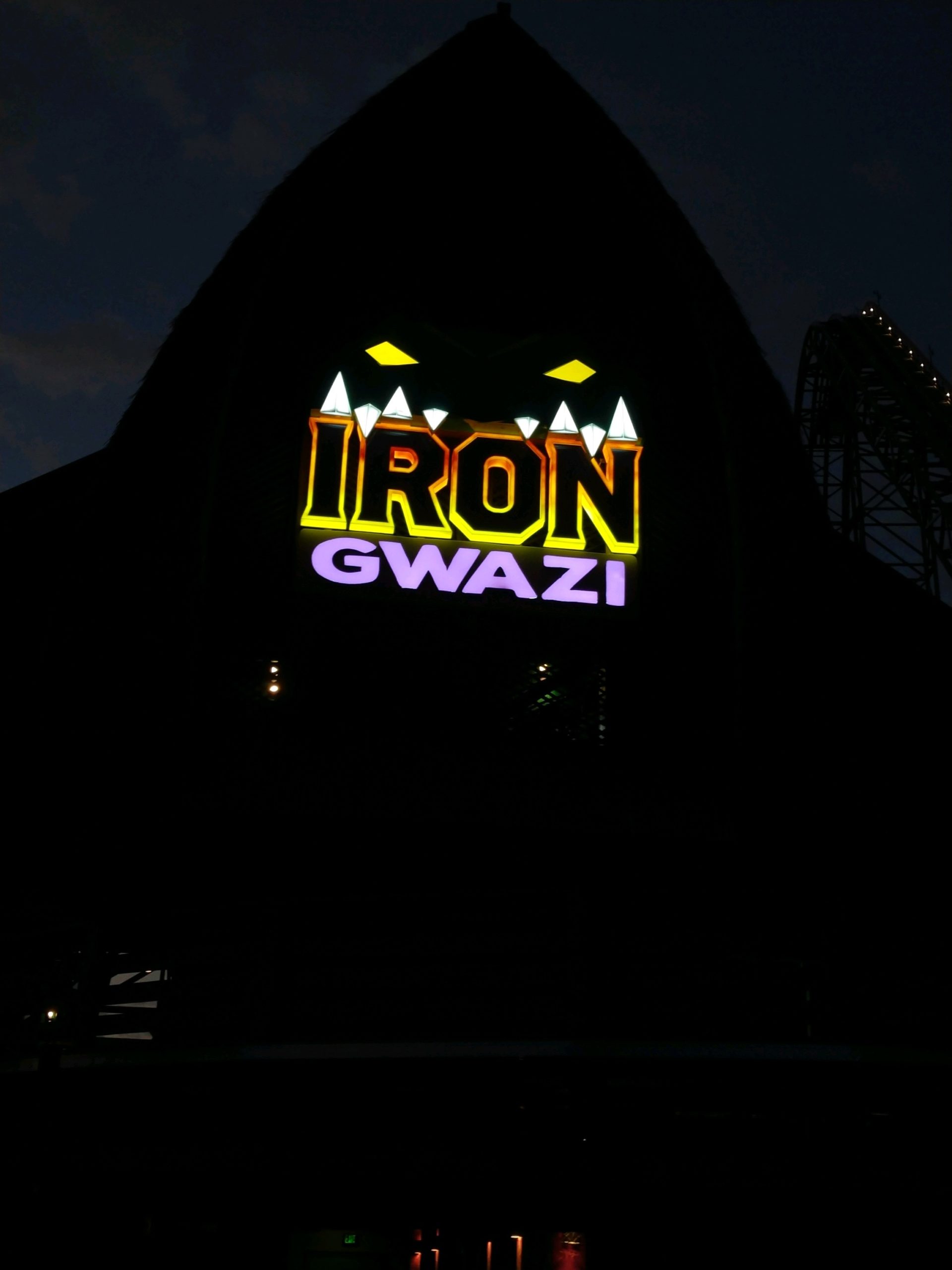 Client: Busch Gardens/Sea World
Location: Tampa, FL
Industry: Hospitality/Theme Parks
Signage Solution: Custom Dimensional Architectural Illuminated Entry Signage
Project Description: Entrance Signage
Creative Sign Designs partnered with Busch Gardens to remove and replace their 20+year old entry monuments. These were conceptually designed by the team at Busch Gardens/SeaWorld Entertainment to look like roller coasters and trees; hence they are called "Coaster Trees." There are 18' x 17' single-face illuminated structures and unique floating coaster tree swirls that are free-floating off to the side of main ID background which required heavy waterjet cut steel plate backer supports. They consisted of all aluminum and steel construction, fabricated aluminum channel letters, and flat cut out copy. Faux stone and wood veneer foam decorative base elements, and an LED RGB color changing wall washer controllable illumination feature gives the signs multiple color option looks at night.
Project Team:
Designer: Sea World Parks and Entertainment
Fabricator: Julio Perez, CSD Fabrication Team
Technical: Don Bostick, CSD
Installer: Matt Whitney, CSD Installation Team
AM/PM: Dean Brooks/Jeff Castle, CSD
Project Description: Iron Gwazi Signage
In collaboration with Busch Gardens, Creative Sign Designs was contracted to consult, build, and install two custom dimensional architectural illuminated signs for the new hybrid roller coaster. In our consultative approach, we were able to guide from the initial designs while also showcasing our innovative and unique approach, making the sign more dimensional. This project had a very tight timeline, however, our experienced process developing signage met deadlines needed.
Project Team:
Designer:  Sea World Parks and Entertainment
Fabricator: Jordan Maffett, CSD Fabrication Team
Technical: Yancey Munn, CSD
Installer: Matt Whitney, CSD Installation Team
AM/PM: Logan Cottingham/Jeff Castle, CSD