Project Overview
WRH Realty has developed its first new construction project called Ciel. The multi-family property showcases luxury apartments with the latest in amenities.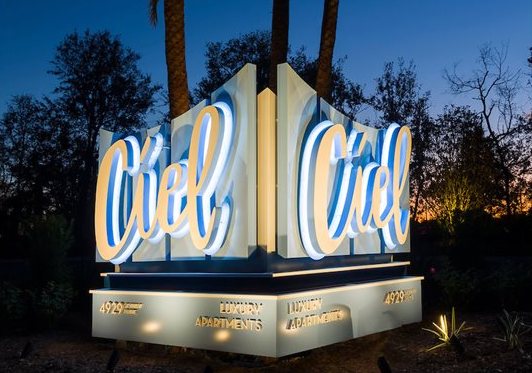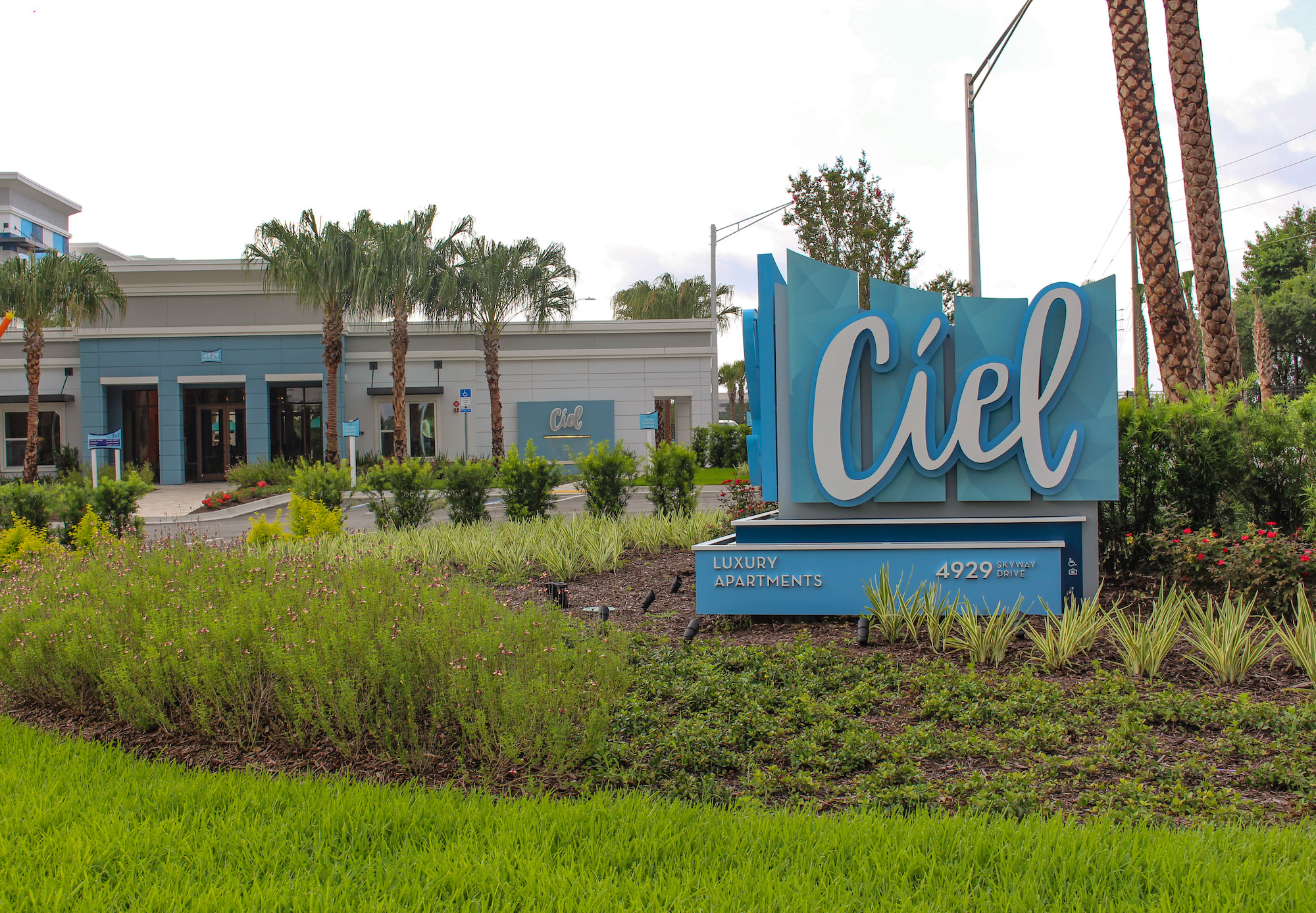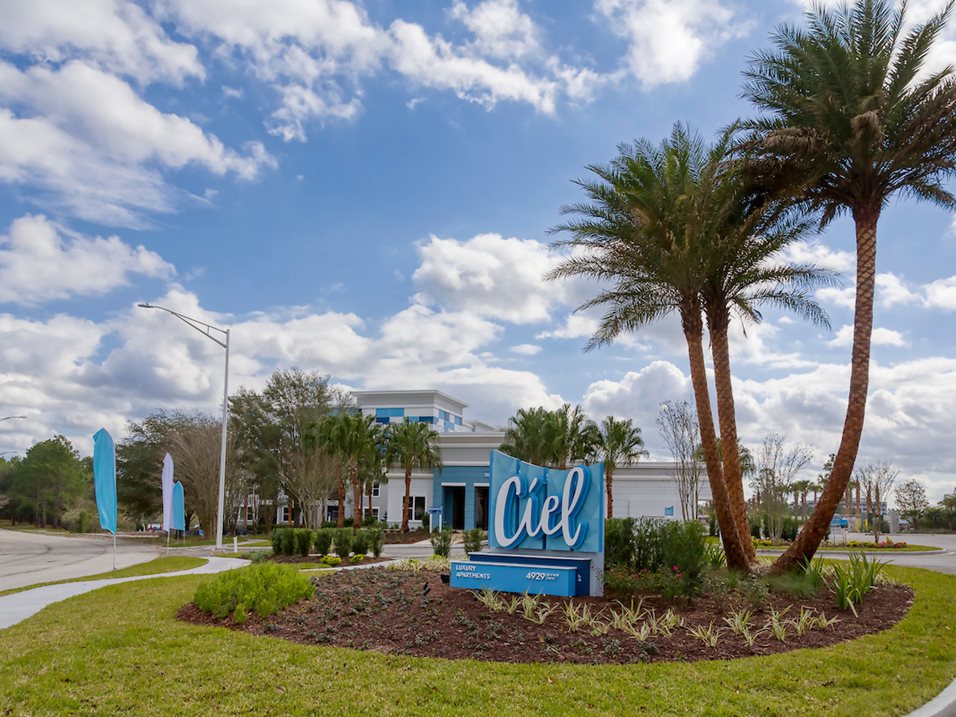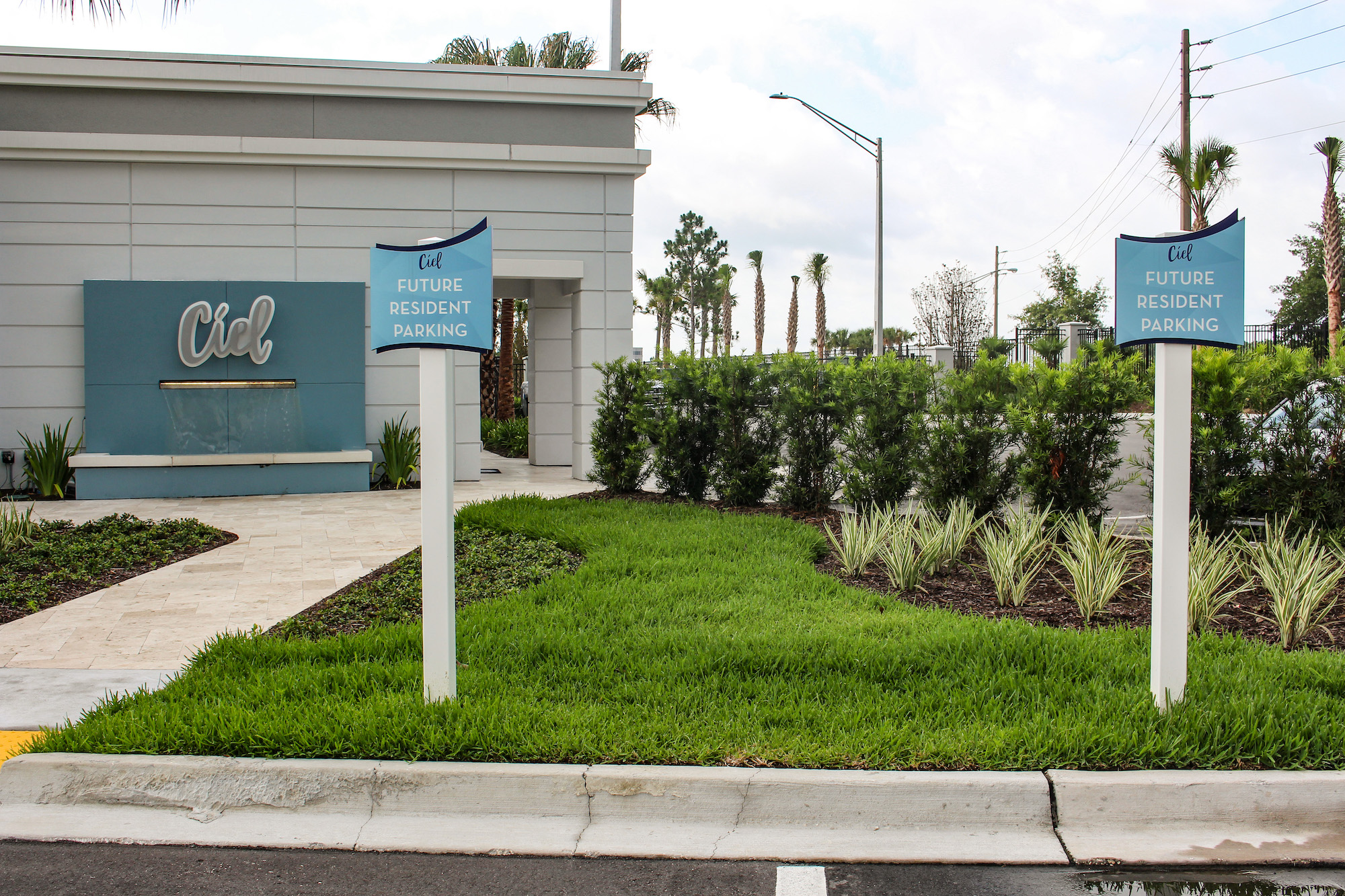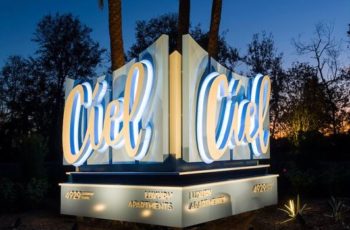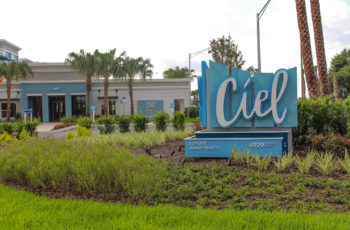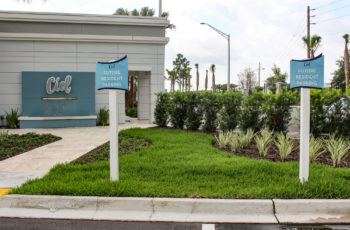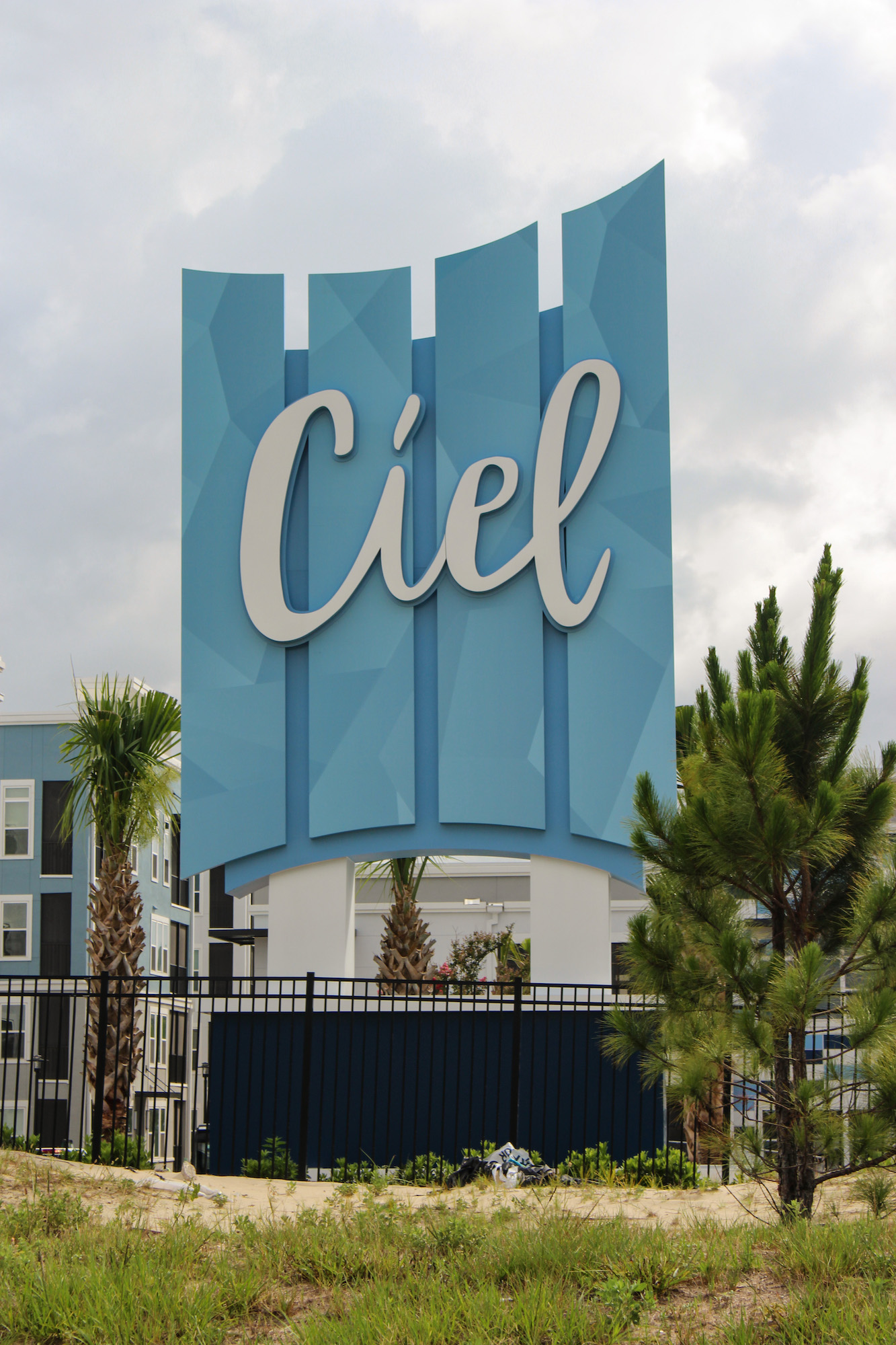 Client: WRH Realty
Location: Jacksonville, FL
Industry: Multifamily
Signage Solution: Illuminated Exterior Signage & ADA Signage
Project Description
In collaboration with WRH Realty, Creative Sign Designs was contracted to consult, design, fabricate, and install custom architectural signage for their new multi-family property in Jacksonville, FL. The unique design can be seen from the busy JTB Blvd. and compliments the property's modern architecture.
The project included a custom illuminated 40-foot pylon, entry monument sign, and full ADA compliant interior signage.
A big thank you to our long-time partnership with WRH Realty allowing us to be a part of their project.