Project Detail
Cott Beverage is one of the largest beverage producers in the world with its US headquarters based in Tampa, Florida. This proximity gave Creative Sign Designs the opportunity to provide a custom signage solution for its newly opened 46,200 square-foot headquarters, which included a custom statement piece made of recycled bottles.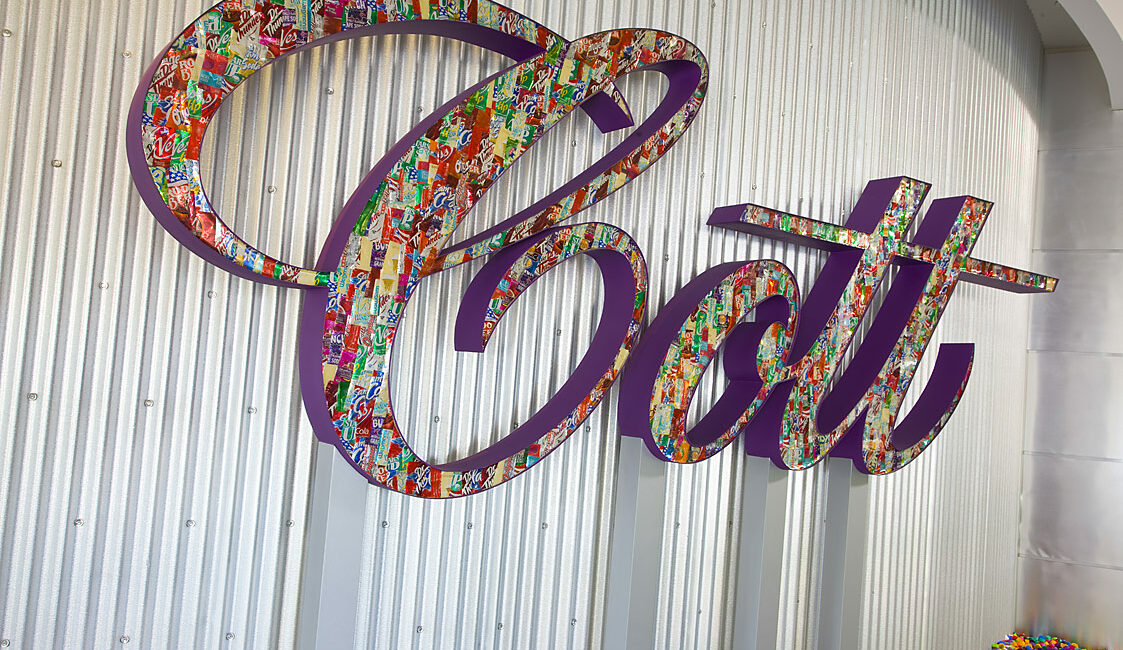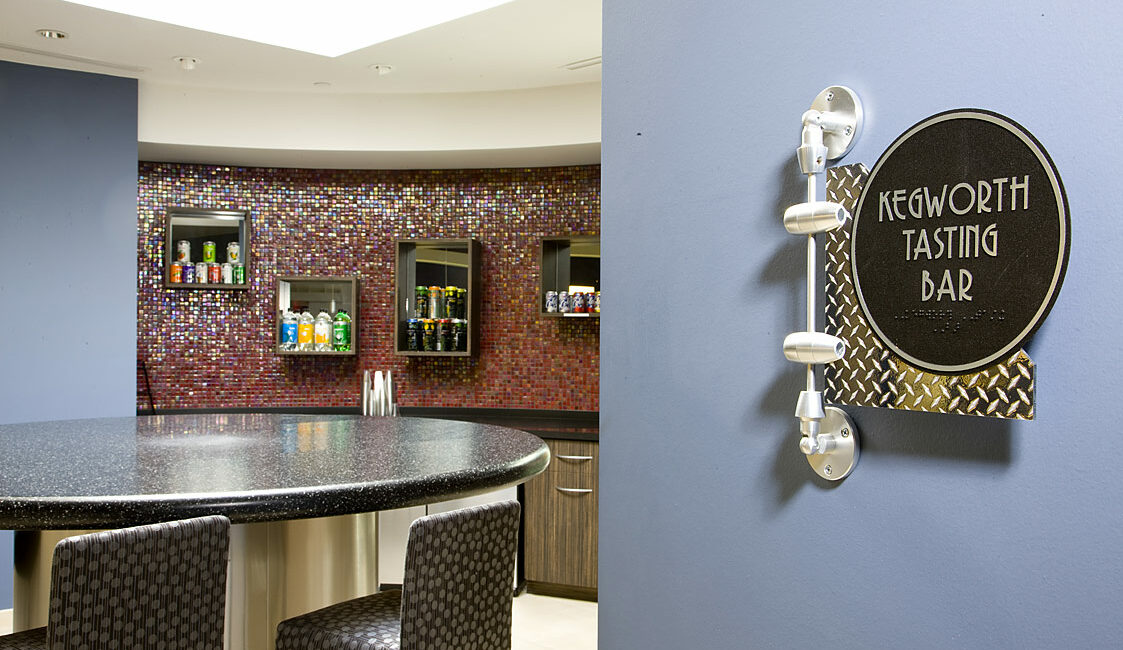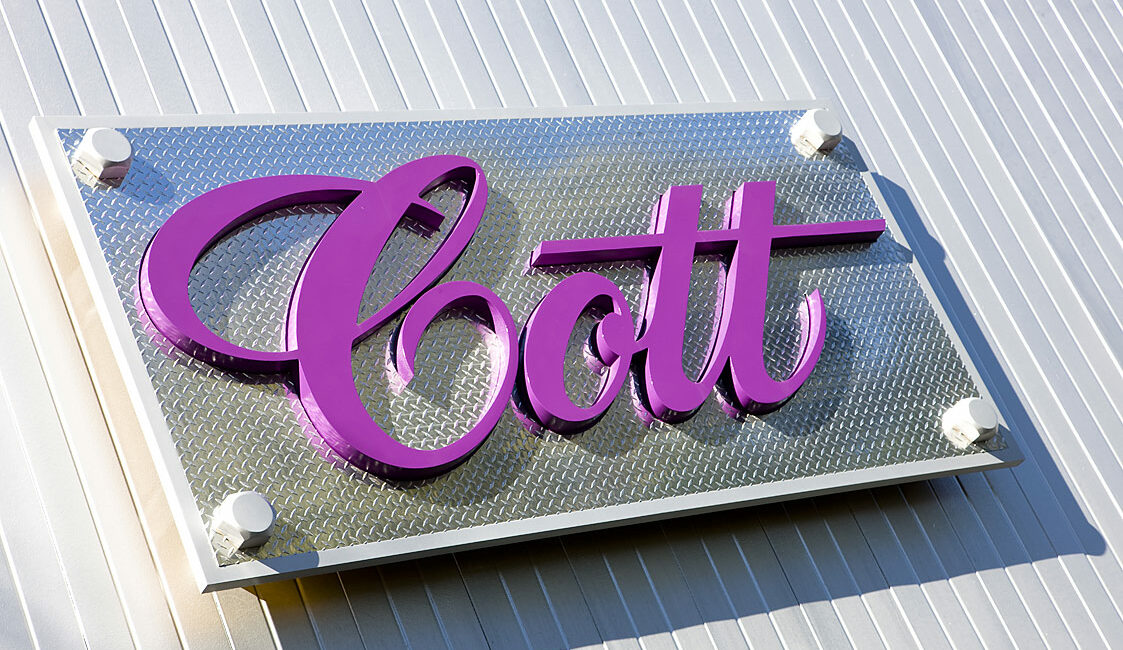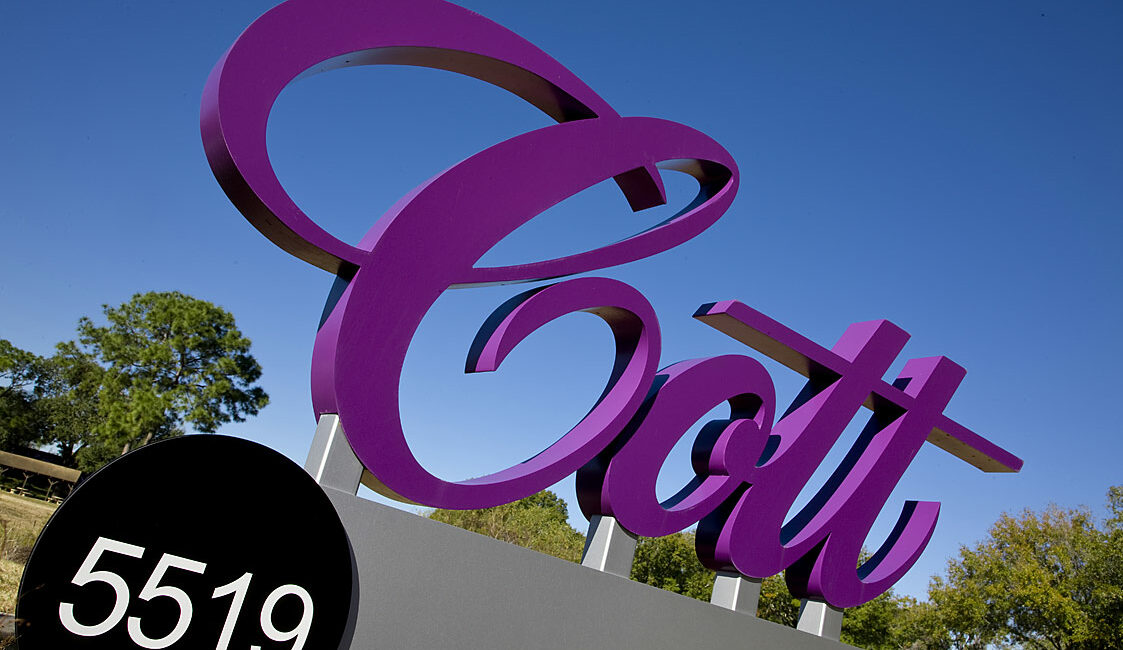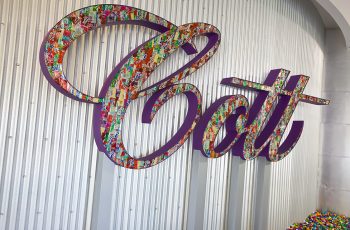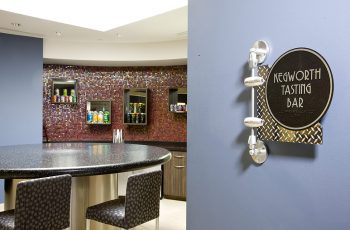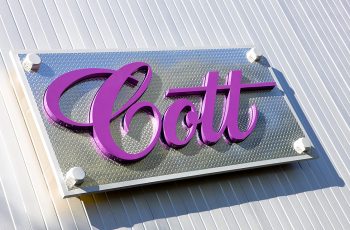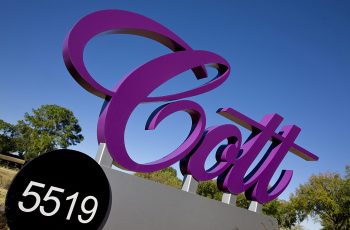 Custom Reception Area Signage
 Custom Interior Signs
 Architectural Signage
Exterior Monument Signage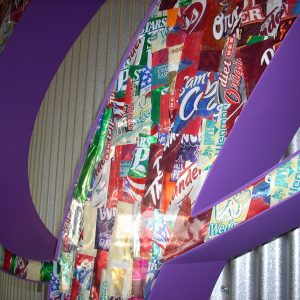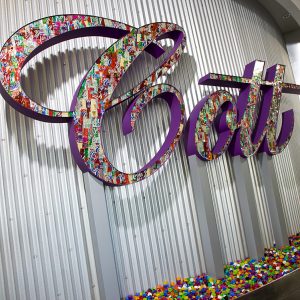 Client : Cott Beverage US Headquarters
Location : Tampa, FL
Industry : Corporate Office
Signage Solution : Custom ADA & Architectural Signage
Description
Founded in 1923, Cott Beverage is one of the leading beverage producers with more than 30 locations worldwide. Its headquarters are located in Tampa, FL where the Cott senior management team and several other departments integral to the company operate from.
When Cott was looking to move buildings, Creative Sign Designs was engaged by the firm York & Davis to design the architectural signage system for its new headquarters.  Creative designed unique diamond-plate interior signs for the facility to create a fresh and modern look. Custom design elements included placing mohawks on the restroom men and women pictograms throughout the facility.
This project allowed Creative's design team to really innovate and make the signage as colorful as the Cott brand. One such design was the reception sign that ultimately became known as the statement piece for the entire office.  For this sign, Creative's design team proposed that channel letters spelling out Cott be filled with more than 300 shredded soda cans of all the different brand labels.  This had never been done before but the Creative team was ready for the challenge.  The result turned out to be a unique showcase sign for Cott's visiting client executives to see their brand names incorporated into the design.
The Cott headquarters outdoor signage design included the same diamond-plate material used on the interior signs to create a cohesive package. This material was incorporated into a unique building logo sign for the entrance and channel letters for the monument signs to give arriving visitors a glimpse of the cutting edge design elements they would experience once they walked into the headquarters.
Creative provided this custom signage solution turnkey for the Cott Beverage Tampa headquarters and demonstrated its creative capacity in the details that tie the sign package together. For more on Creative's custom design capabilities, contact us.