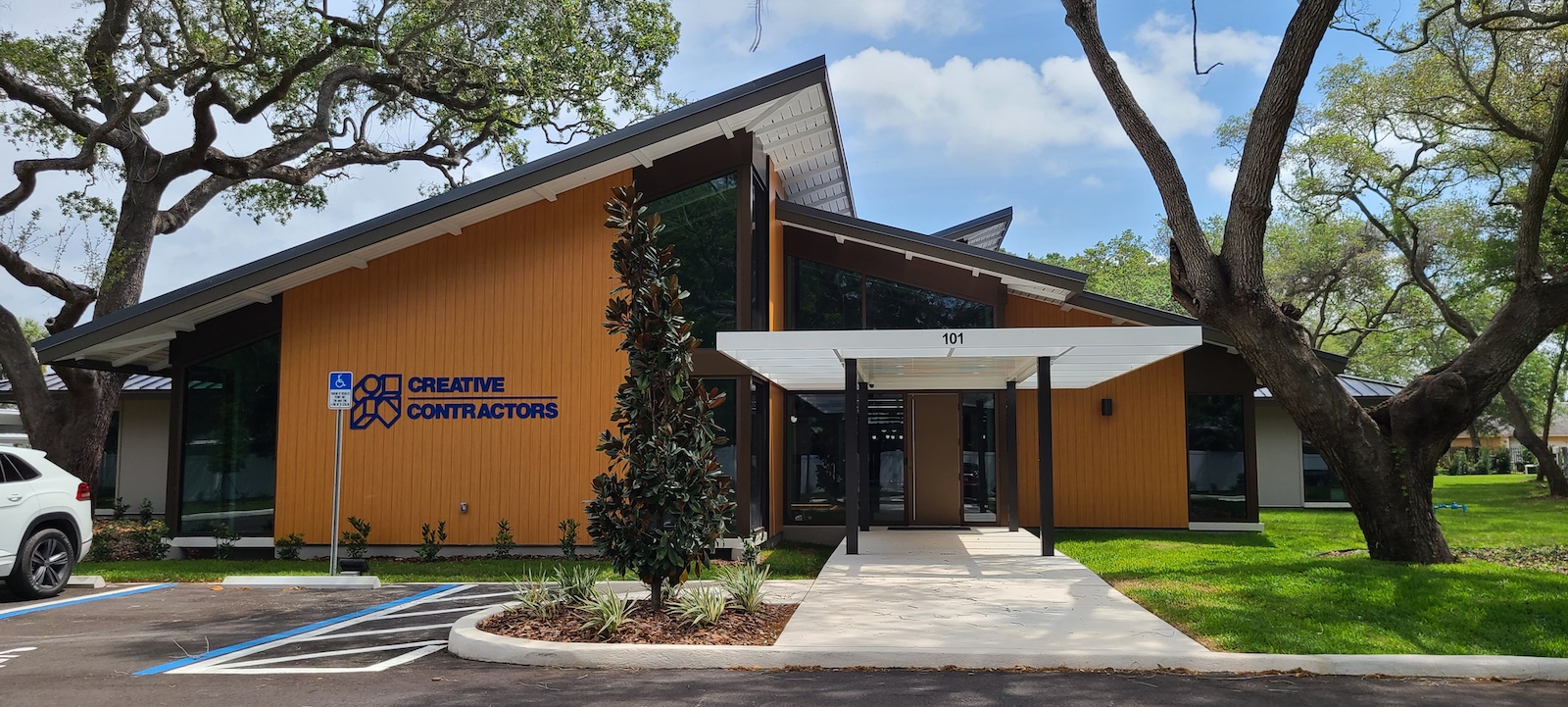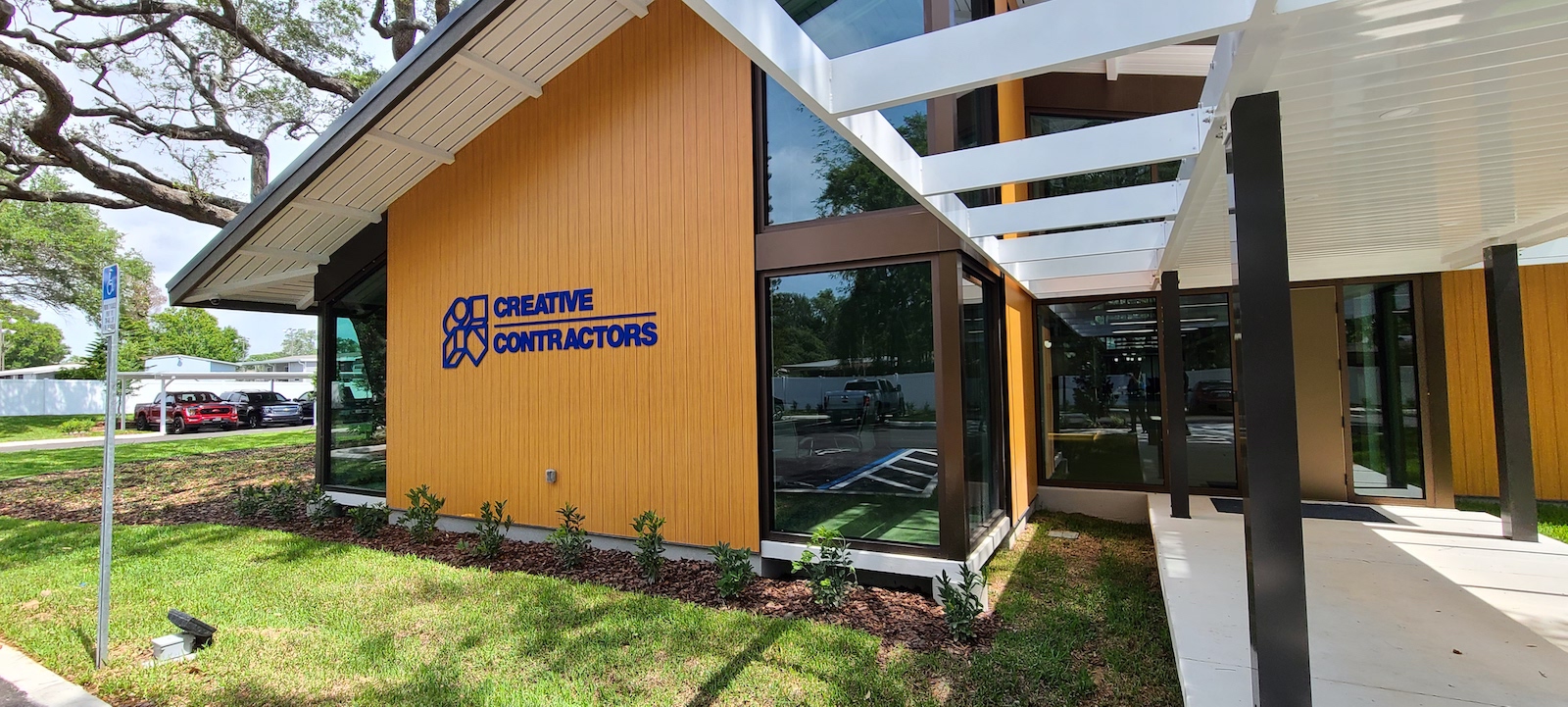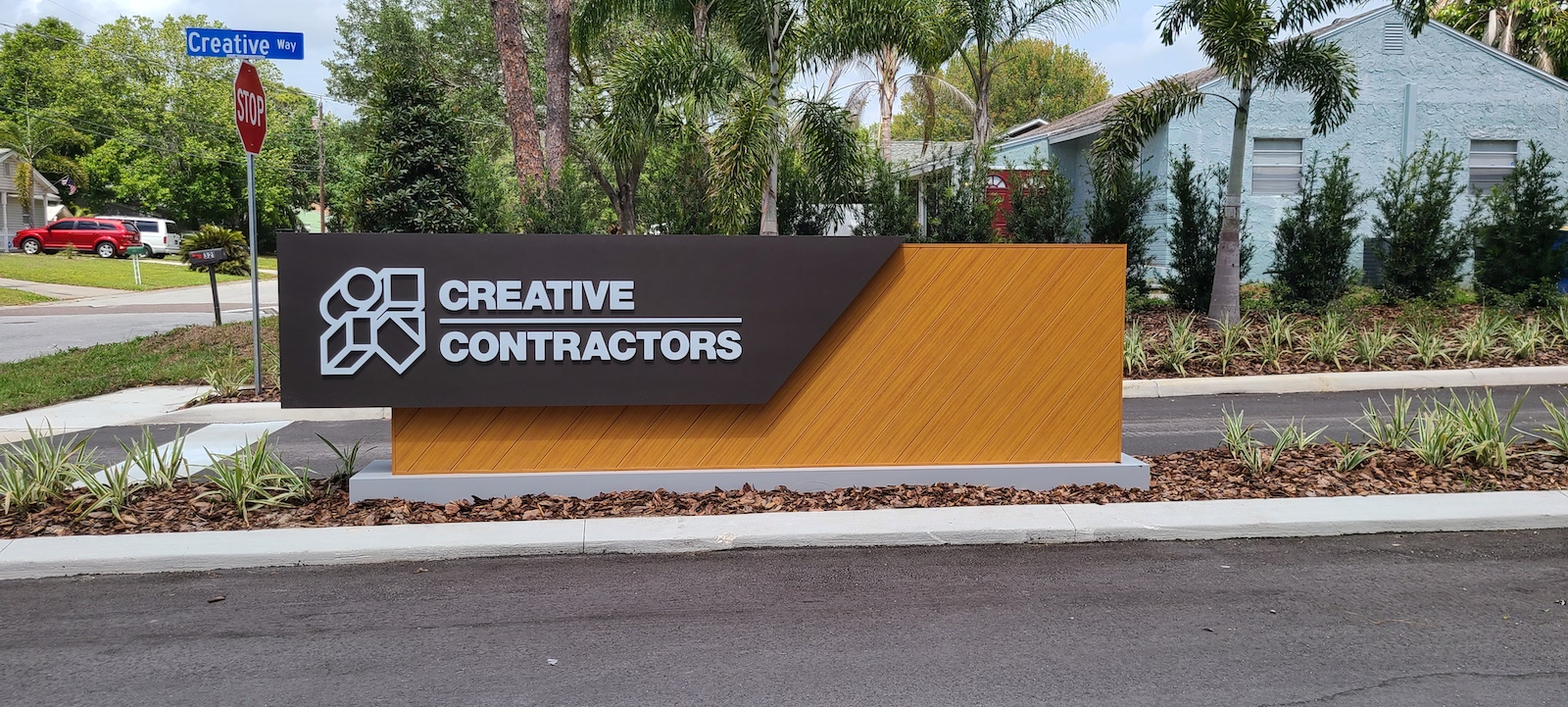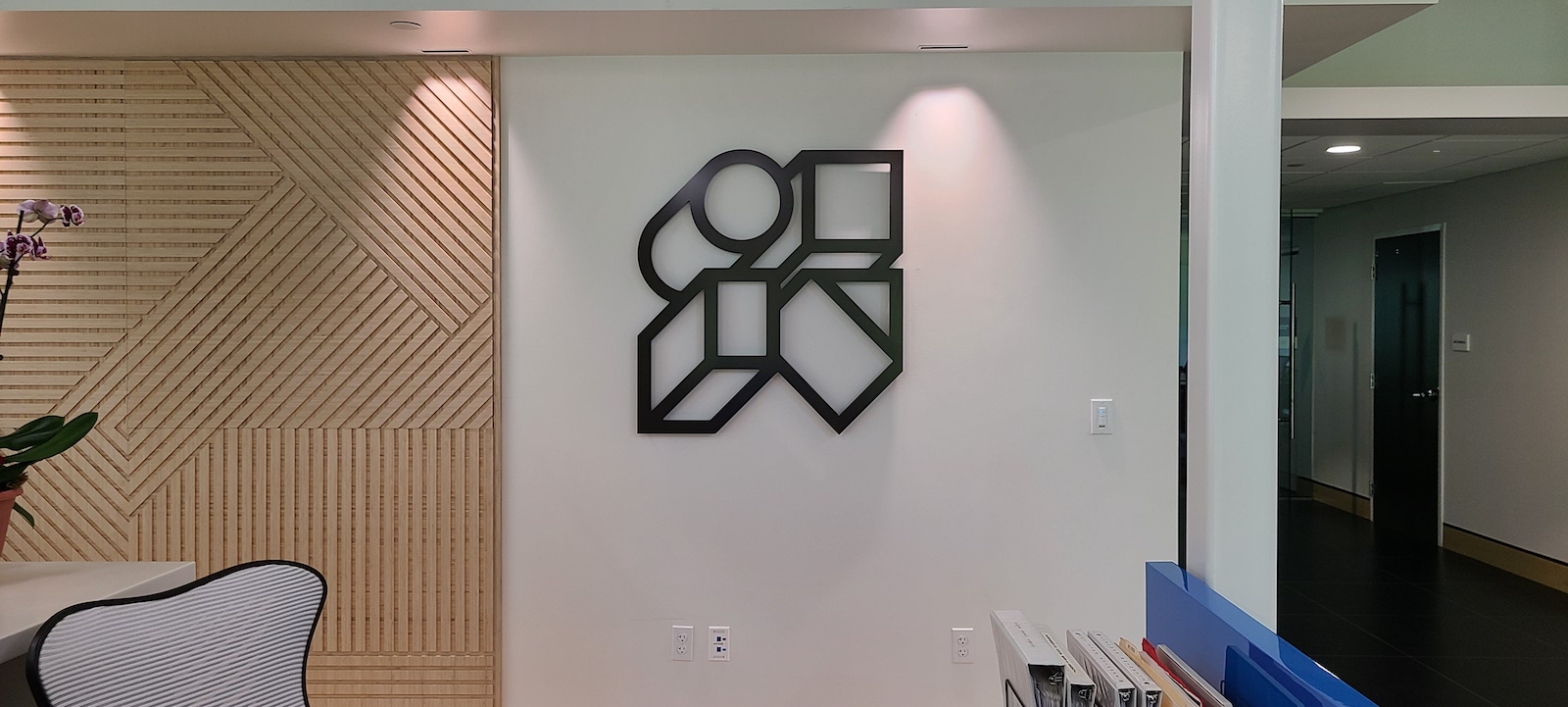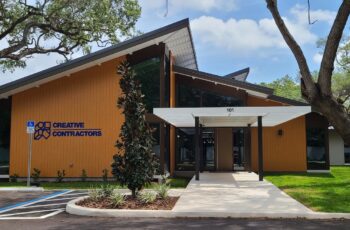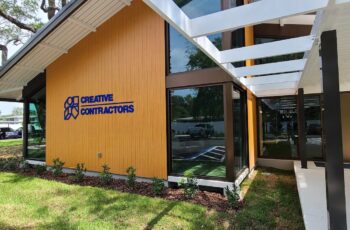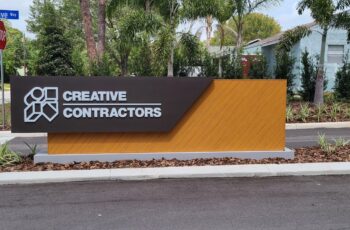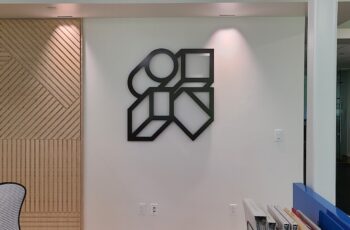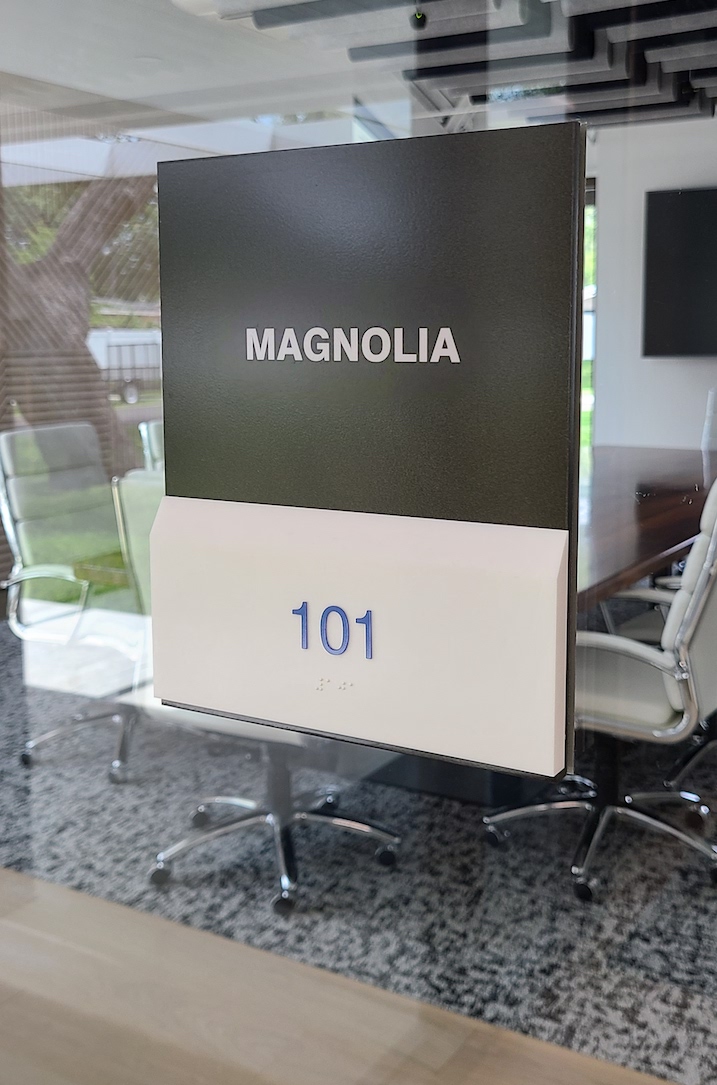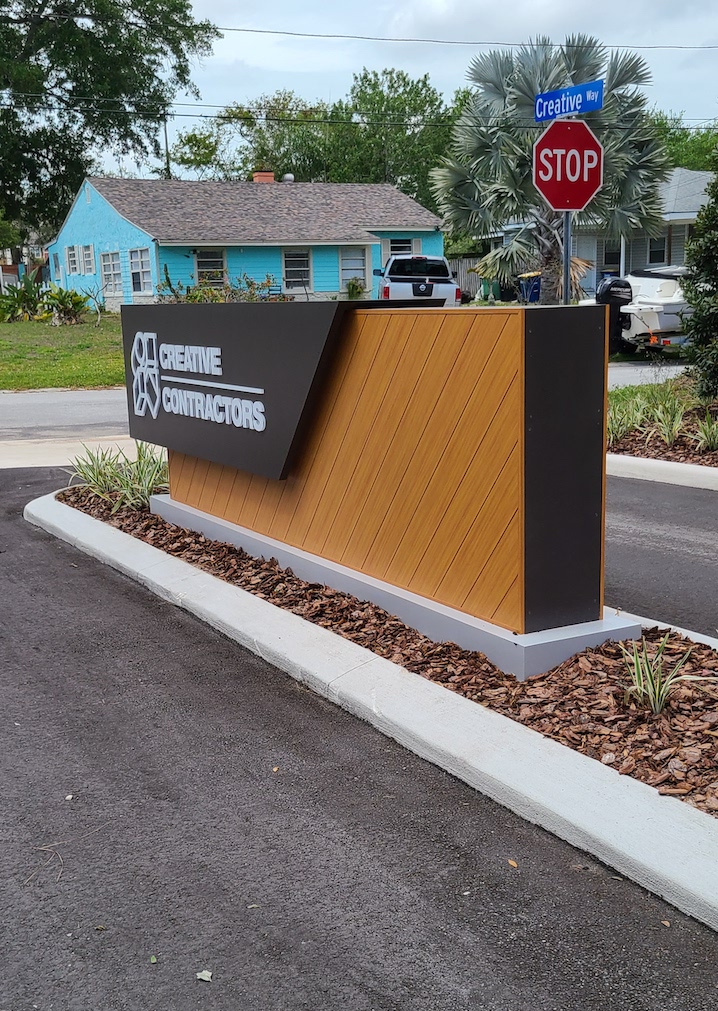 Client: Creative Contractors
Location: Clearwater, FL
Industry: Corporate Office
Signage Solution: Exterior and interior signage
About Creative Contractors
Founded by Alan C. Bomstein in 1974, Creative Contractors has spent the last 40 years helping businesses flourish in the Florida construction market. Creative Contractors offers various preconstruction services and design-build services for different building types. The company works closely with their designs partners to execute their projects successfully.
Signage Features
Monument: Illuminated single-faced monument featuring tongue and groove long board panels to match the building exterior. Monument features a routed face with ¾" push thru white acrylic logo and copy.
Building Entry Sign: Stud-mounted ½" thick aluminum logo and copy.
Entry Walkway Logo: 1/8" thick polished brass logo set into concrete entry walkway.
Reception Logo: ¾" thick painted acrylic logo attached to wall with ½" spacers.
ADA Signage: All signs feature ¼" thick acrylic backer with painted faces and returns. A ½" thick bright white Staron with an angled V-cut was inset into the backer as an accent piece. Office signs feature a digitally printed Invisilock magnetic face for ease of updating.