Project Overview
Empath Health is the country's largest not-for-profit health system delivering non-acute care and services through its skilled, medical, and holistic programs to individuals with chronic, advanced, and terminal illnesses and those experiencing grief. They were created in 2021 through the merger of two leading nonprofit, integrated networks of care: Empath Health, serving the Tampa Bay region, and Stratum Health System, serving Southwest Florida. In 2012 Creative Sign Designs began partnering with Suncoast Hospice to update signage at various locations throughout the Tampa Bay region. This update is due to the name change to Empath Health, which reflects the current range of services Suncoast Hospice offers. During this relationship, Creative collaborated with Suncoast Hospice – Empath Health to develop signage that reflects the vibrancy of their brand and assures that visitors to their facilities can navigate their campuses easily.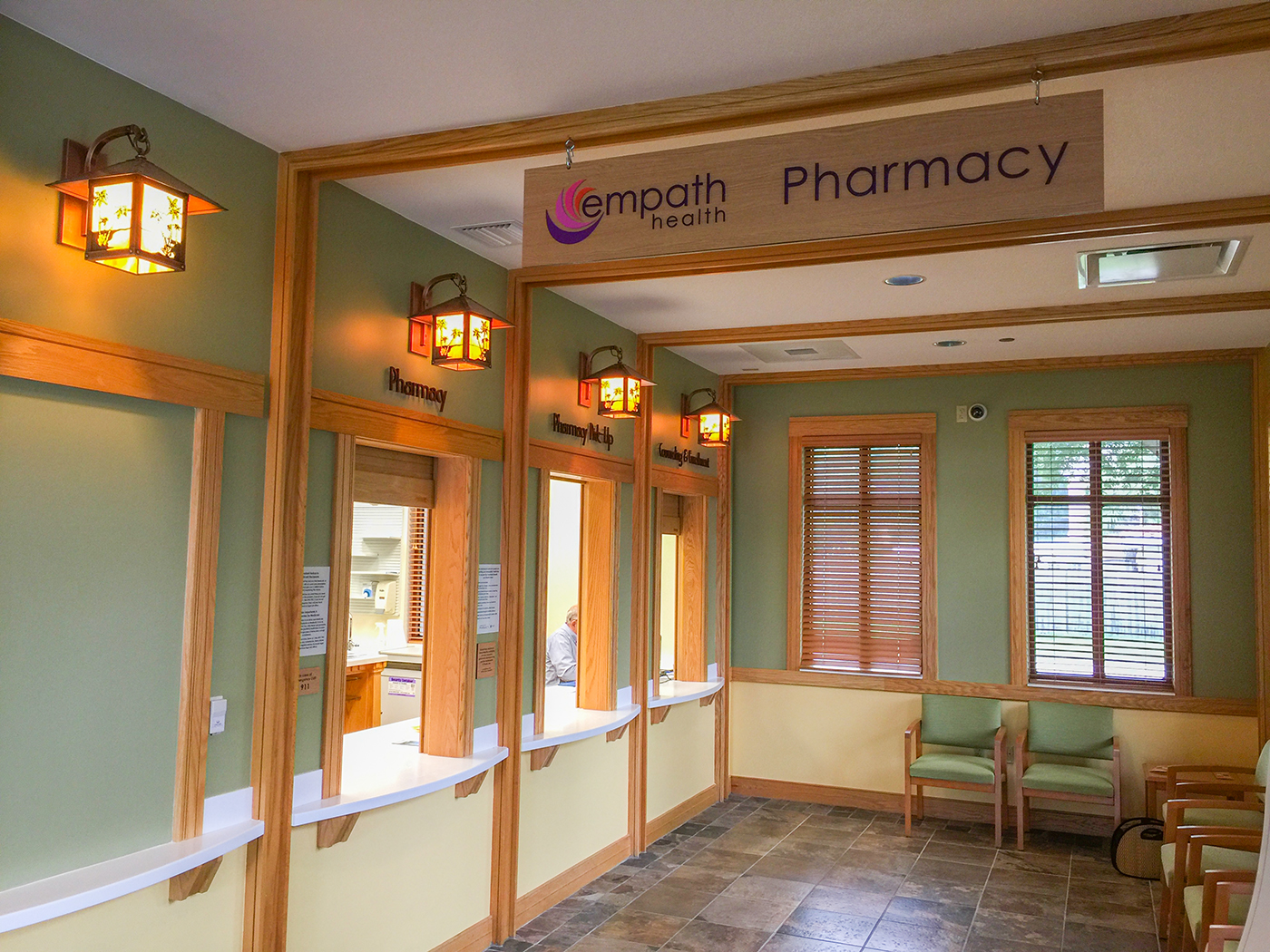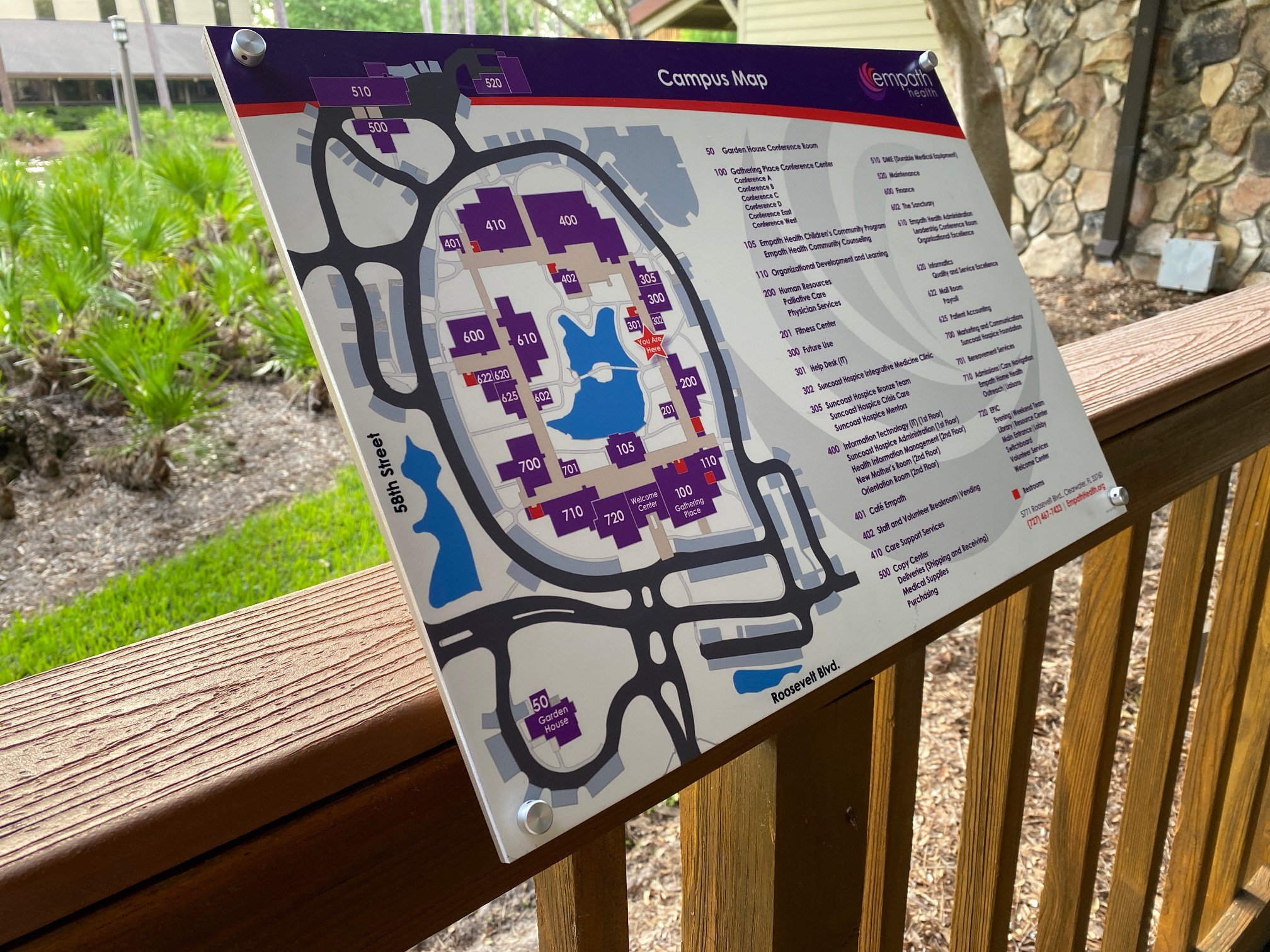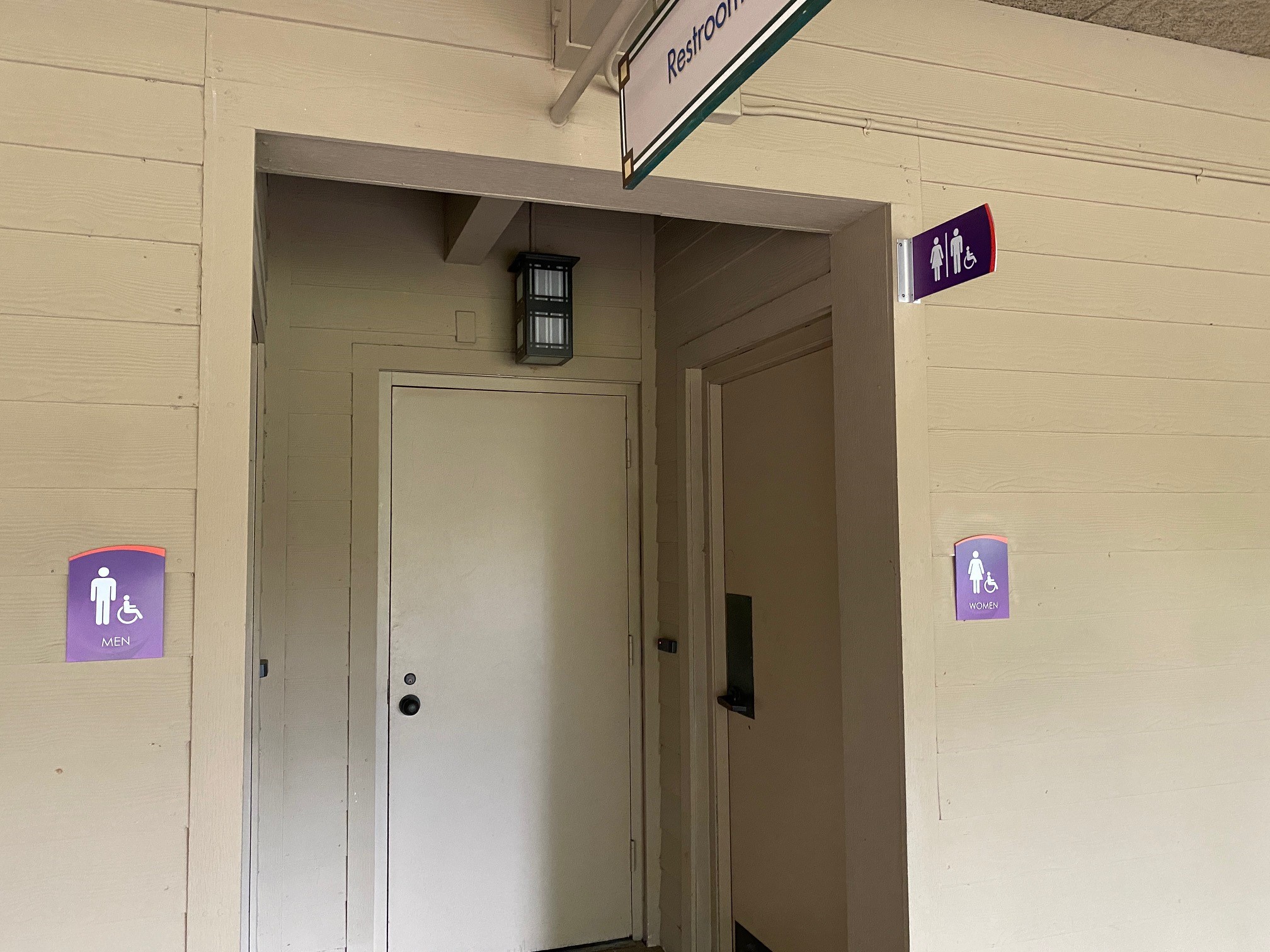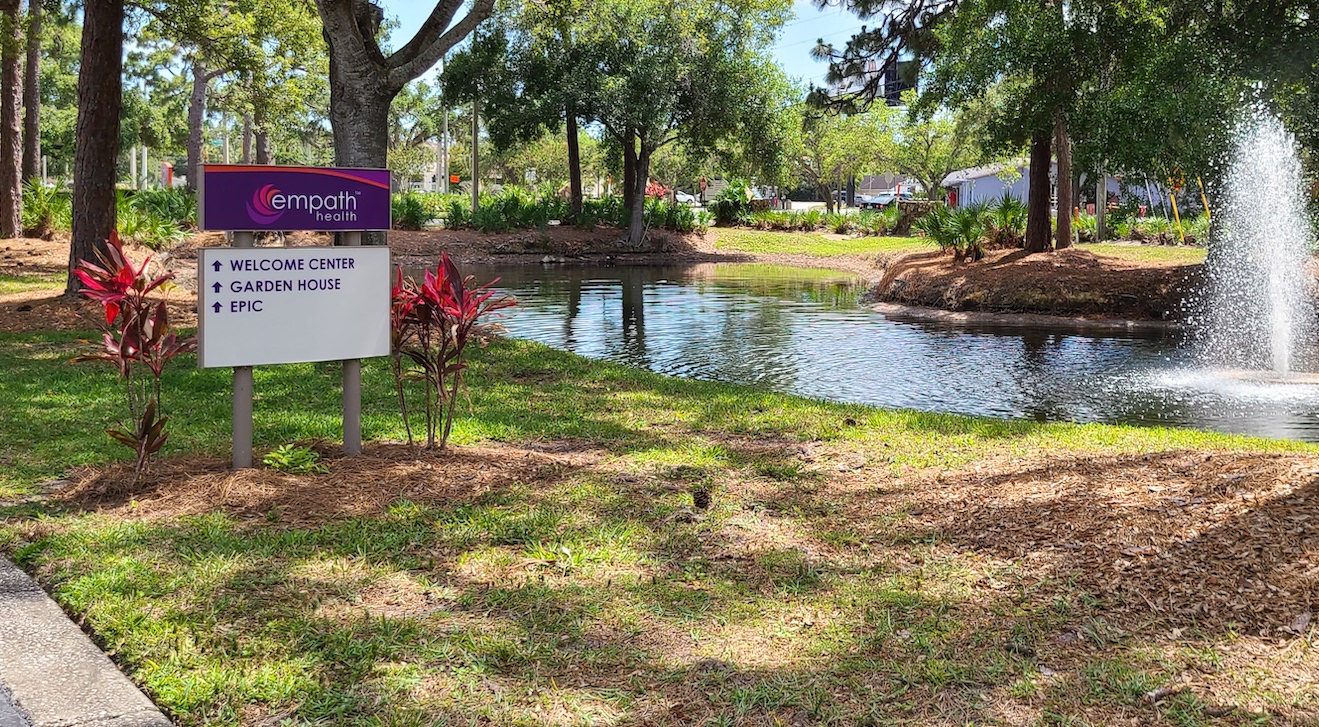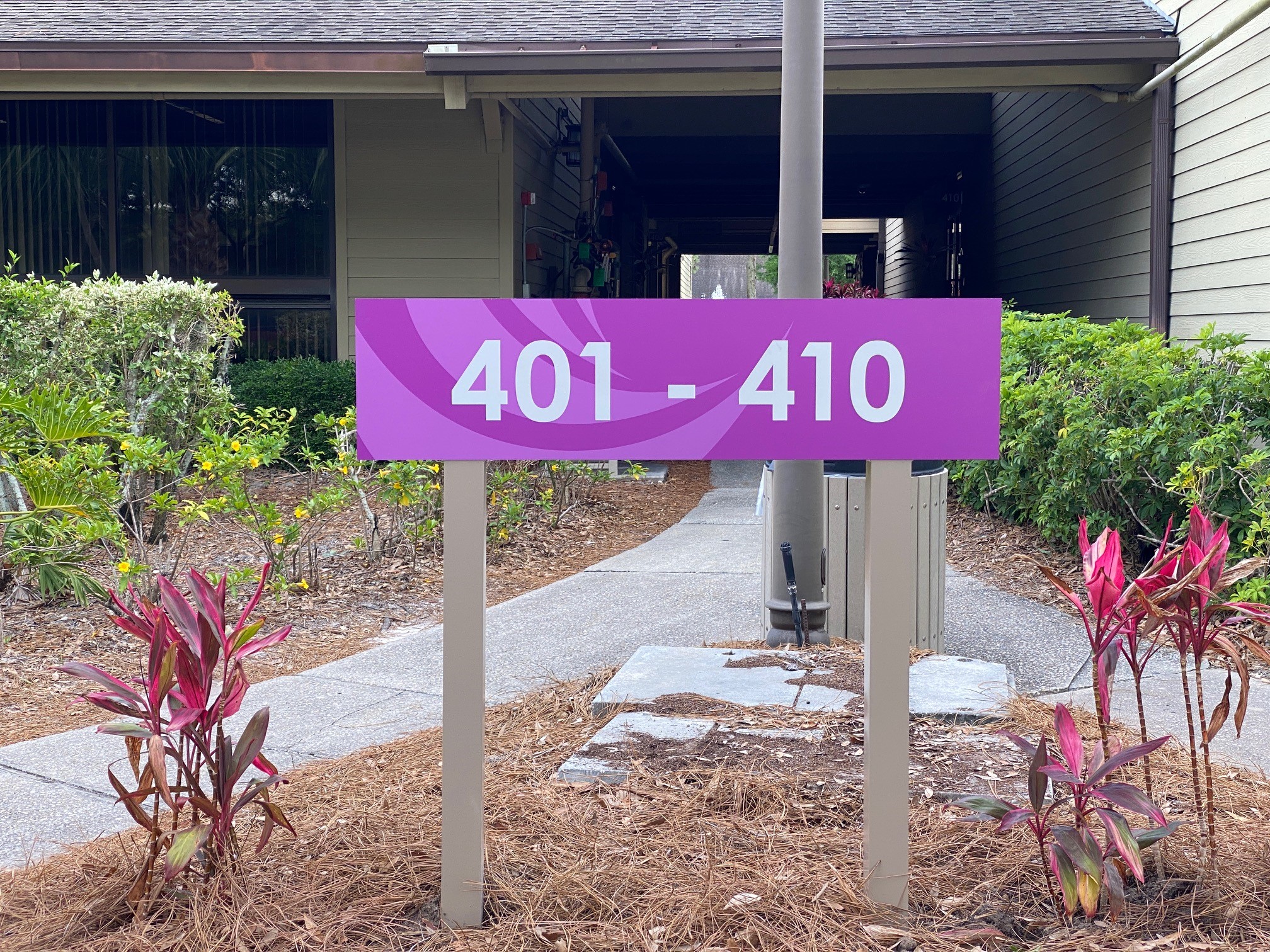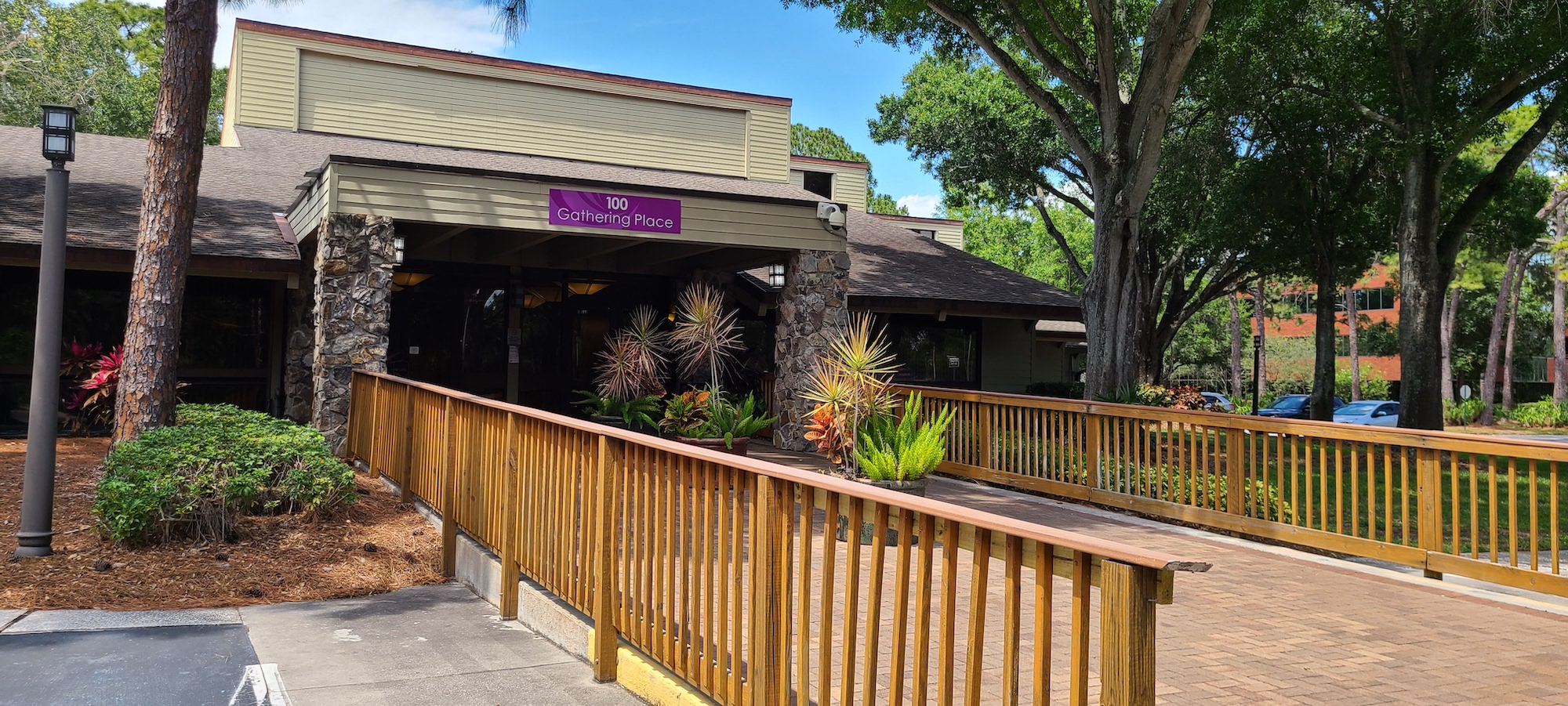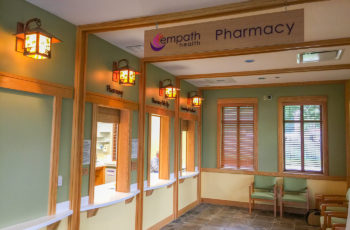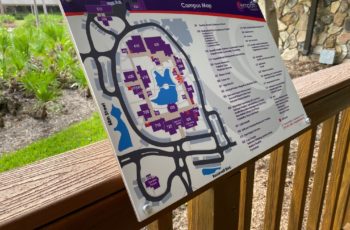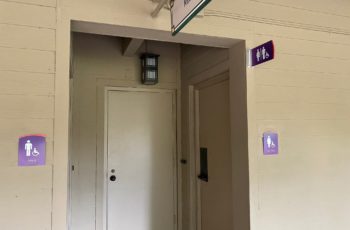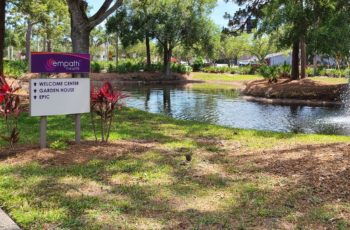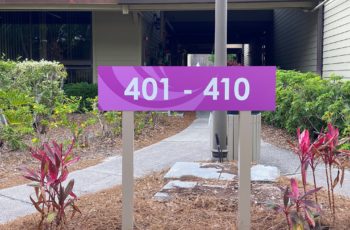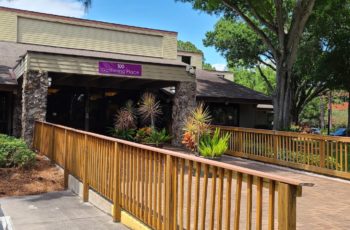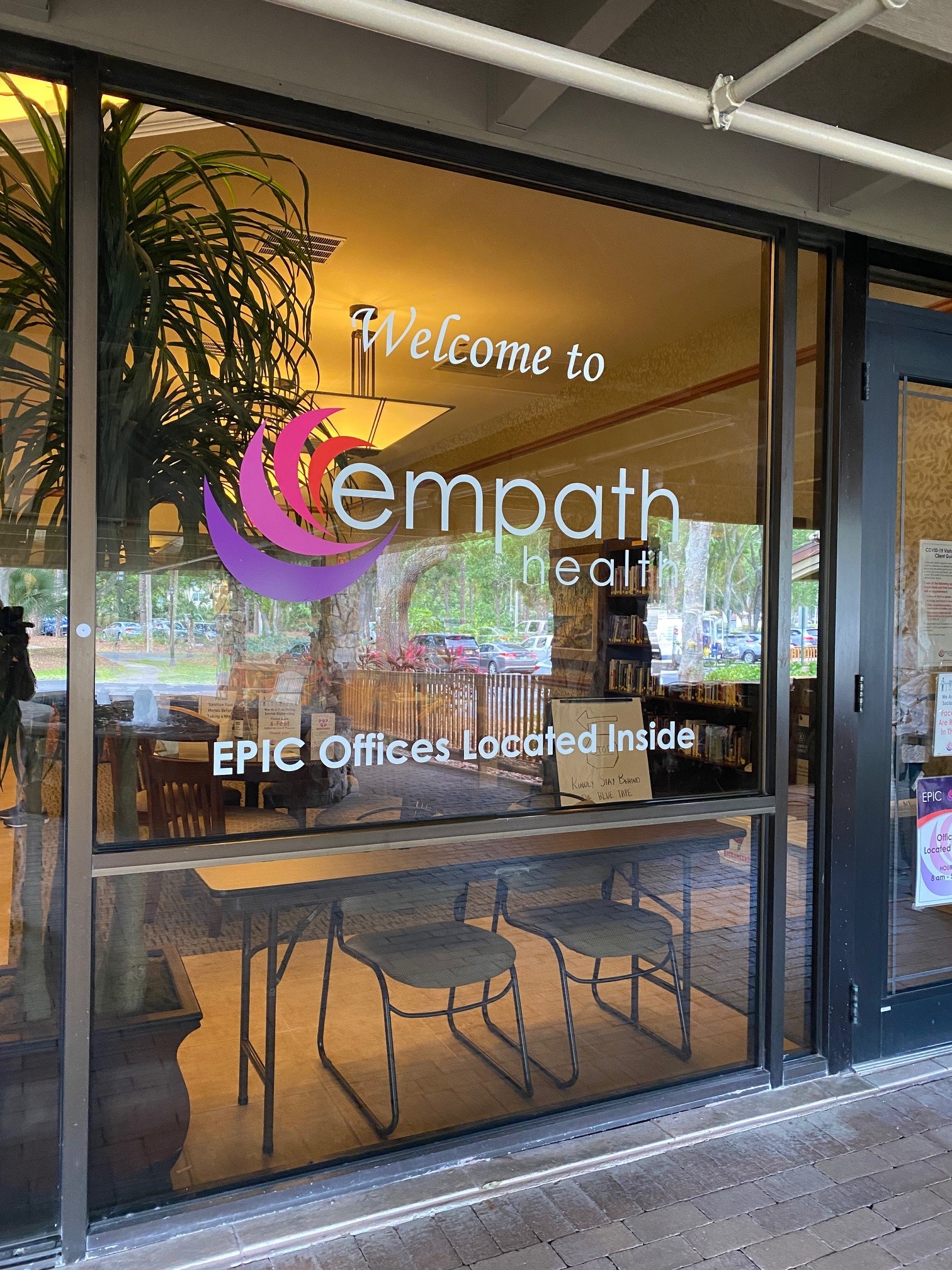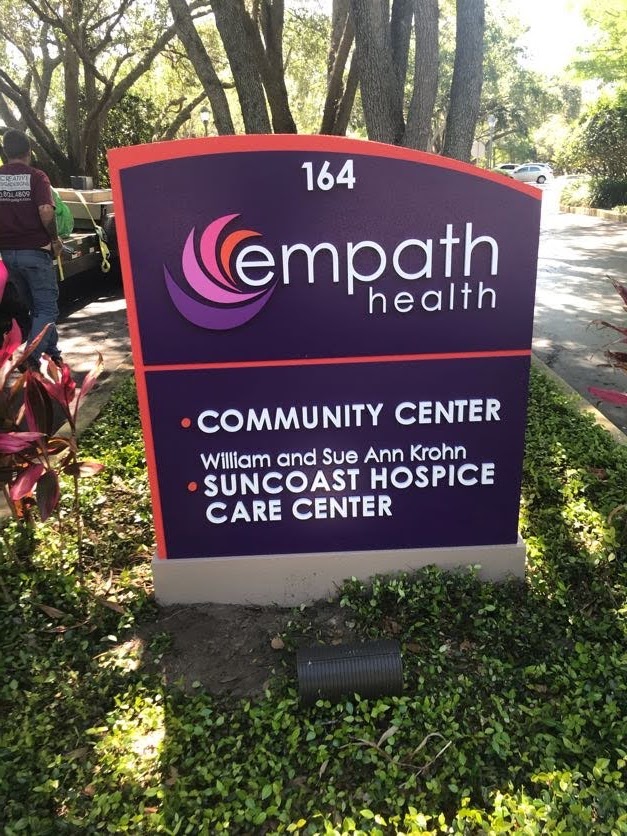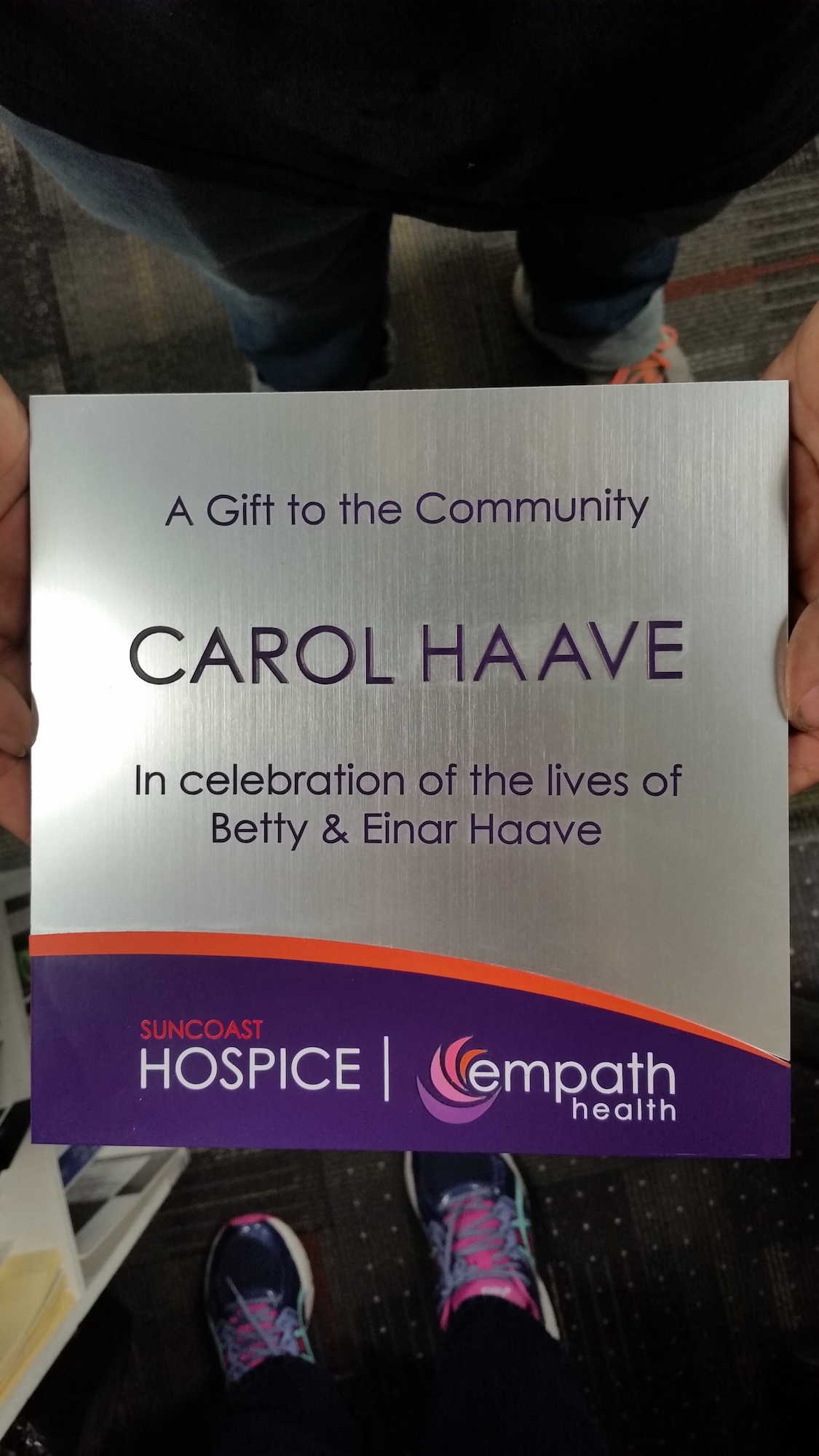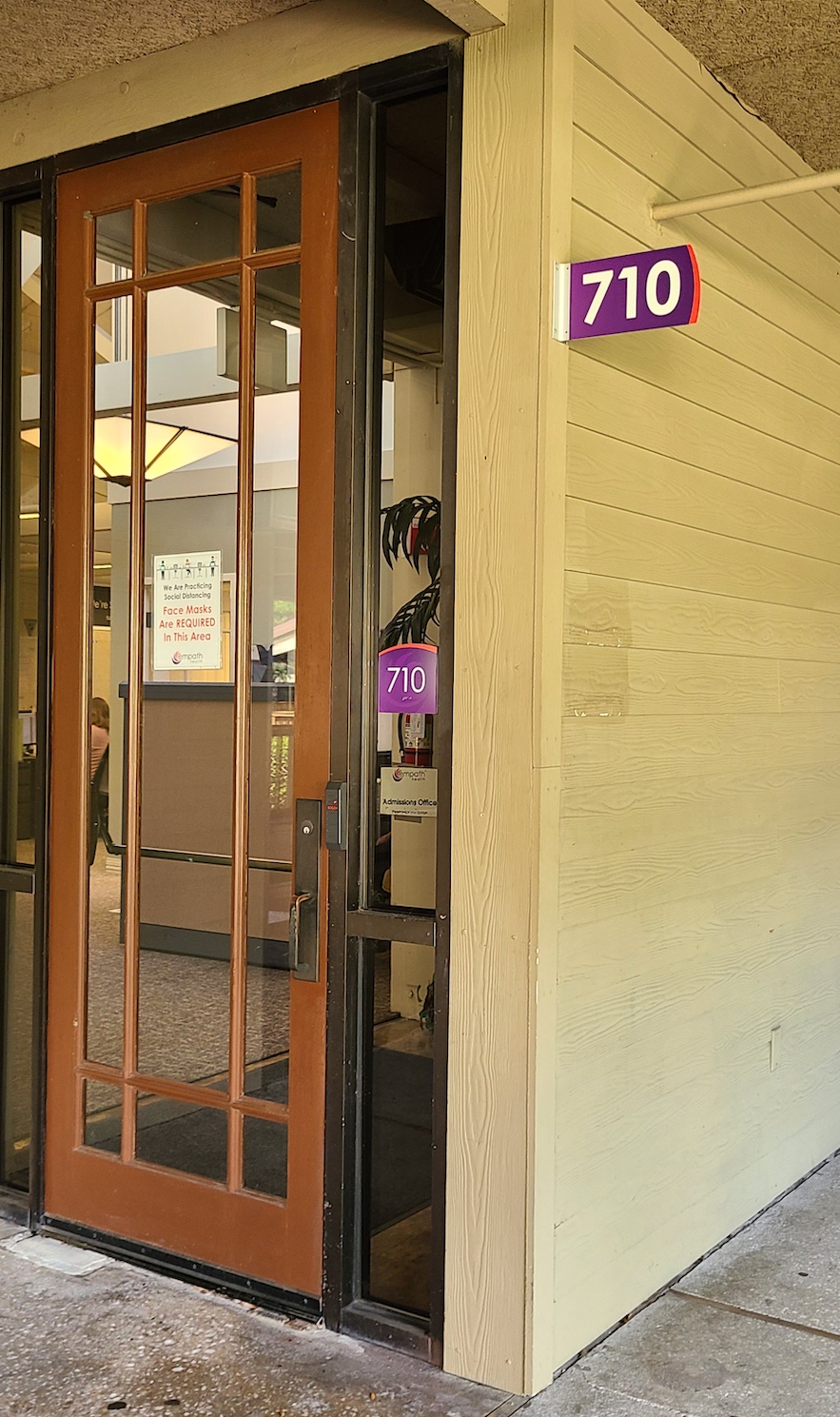 Client: Suncoast Hospice – Empath Heath
Location: Pinellas County Locations in Florida
Industry: Corporate Office & Healthcare
Signage Solution: Exterior & Interior Campus Wayfinding, Monuments, ADA Signage & Donor Signage
Signage Features
Monuments: Feature an angle frame structure with aluminum facing and cladding. Non-illuminated dimensional logo and letters which are ½" thick. The monument surface features a light sand texture finish. The vibrancy of the Empath Health brand colors assures easy recognition.
"You Are Here" Maps: Aluminum backer panel with a removable aluminum face that features direct print graphics with clear coat. Face mounts to backer with tamper resistant standoffs. This feature allows for ease of updating as changes occur across the campus.
Post and Panel Wayfinding Signs: Vista system with direct bury posts. Each post assembly features two non-glare acrylic lenses that have second surface direct print graphics. Lenses can be updated as needed.
ADA Room IDs: 1/8" thick non-glare acrylic face with second surface direct print graphics. Tactile copy and grade II Braille.
Flag Signs: 1/8" thick aluminum panel with digital print graphics first surface inserted into a JRS bracket which mechanically fastens to wall.
Donor Signs: Features an initial 1/16" black acrylic backer. An 1/8" vertical grain brushed aluminum Rowmark face with both vinyl and dimensional copy applied to the backer. Bottom of panel features an 1/8" clear acrylic face painted first surface with direct print copy and 1/32" raised custom painted Rowmark logo. Face completed with an accent swoosh made of 1/32" Rowmark.
Vinyl Graphics: Computer cut digitally printed vinyl graphics applied first surface to windows.