Project Overview
Entertainment Benefits Group needed a corporate headquarters that aligned with their company commitment to take Fun seriously.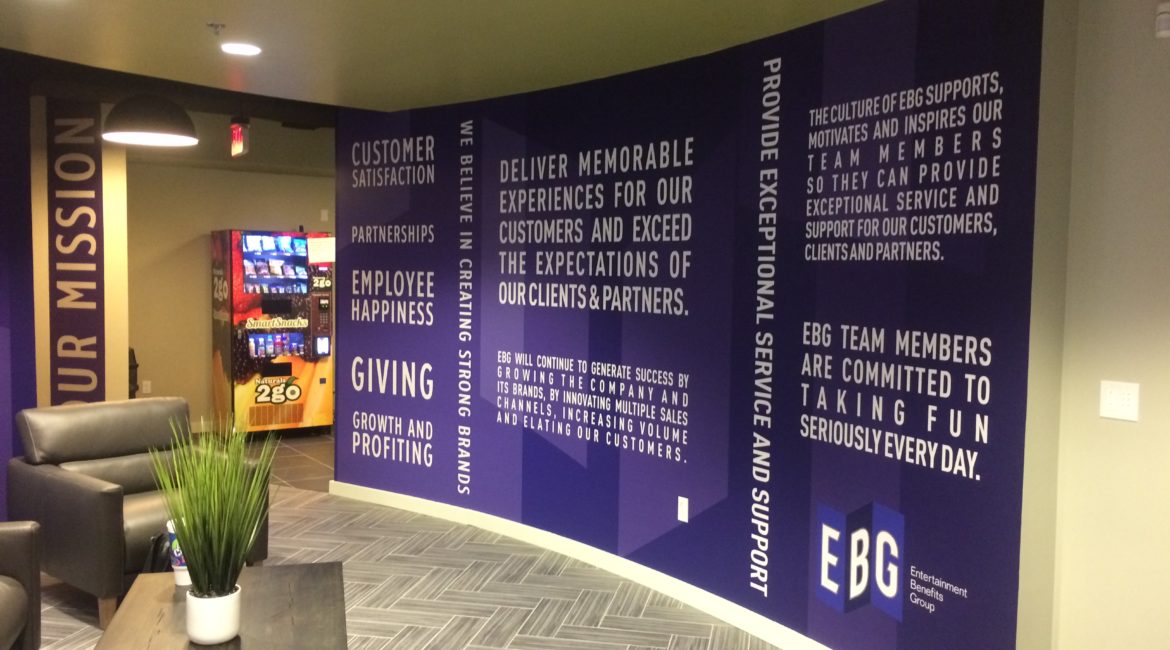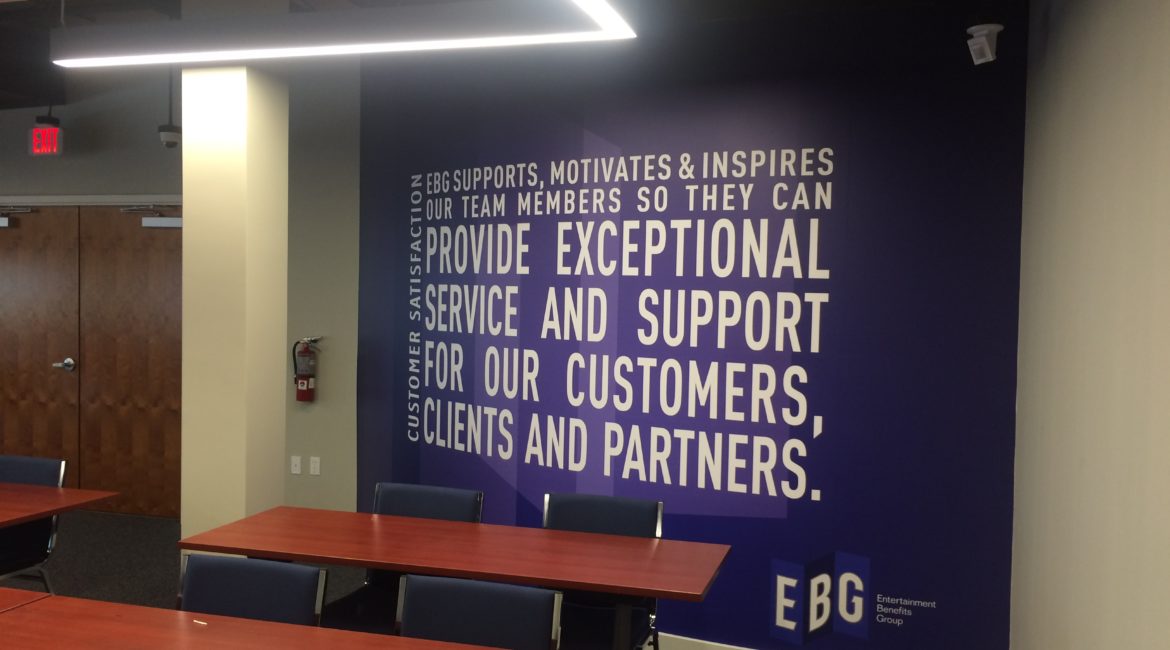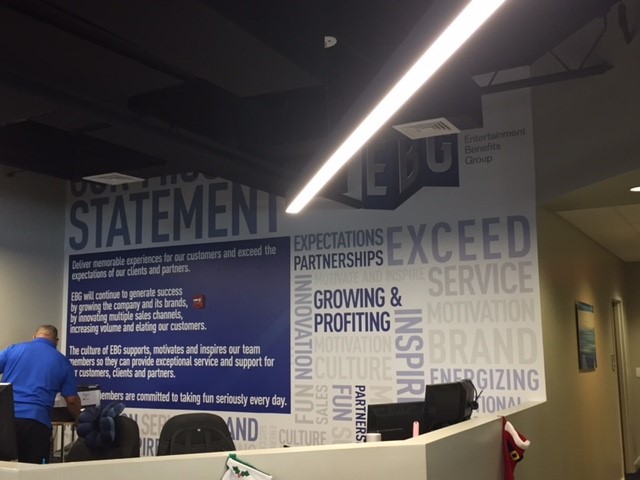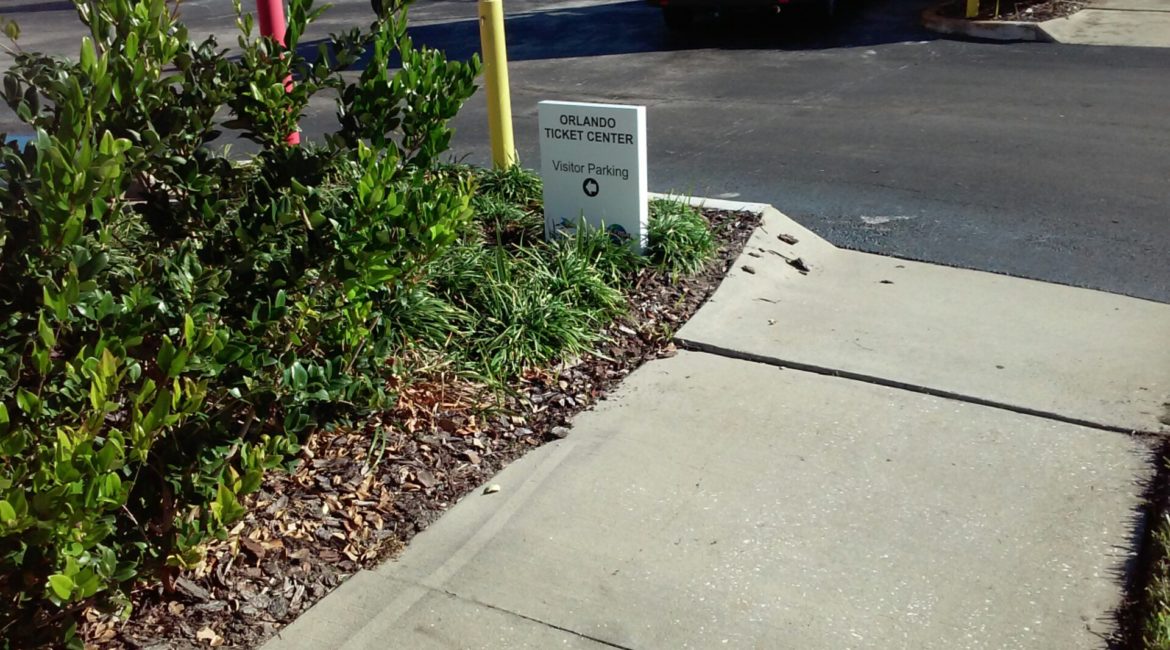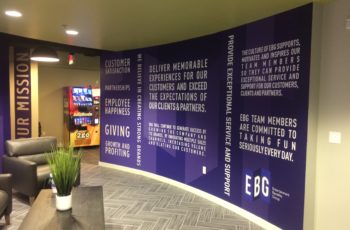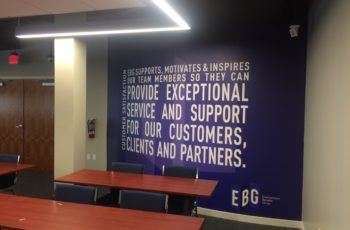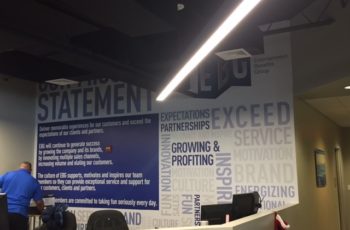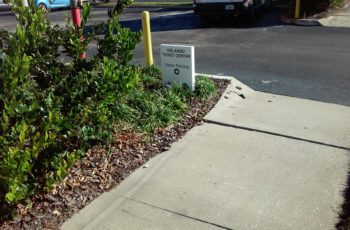 Interior Signage
 Exterior Signage
 Wall Graphics
 Window Graphics
Client: Entertainment Benefits Group
Location: Orlando, Florida
Industry: Corporate Office
Signage Solution: Exterior and interior Signage, Custom Graphics

Project Description
Creative Sign Designs partnered with Entertainment Benefits Group to create custom complex graphics, and exterior and interior branded signage to match. Exterior signs help elevate the brand on the building and entrance while interior custom wall graphics showcase mission and values. An illuminated wall display and flat cut out acrylic logos enhance the front desk area while a unique perforated branded window graphic allows light into common areas.
The end result was full coordination of multiple installations hitting the deadline to make the ribbon cutting ceremony and grand opening a success.