Project Overview
When Tampa's very own Fox 13 wanted to upgrade their iconic "SkyTower Radar" they turned to Creative Sign Designs.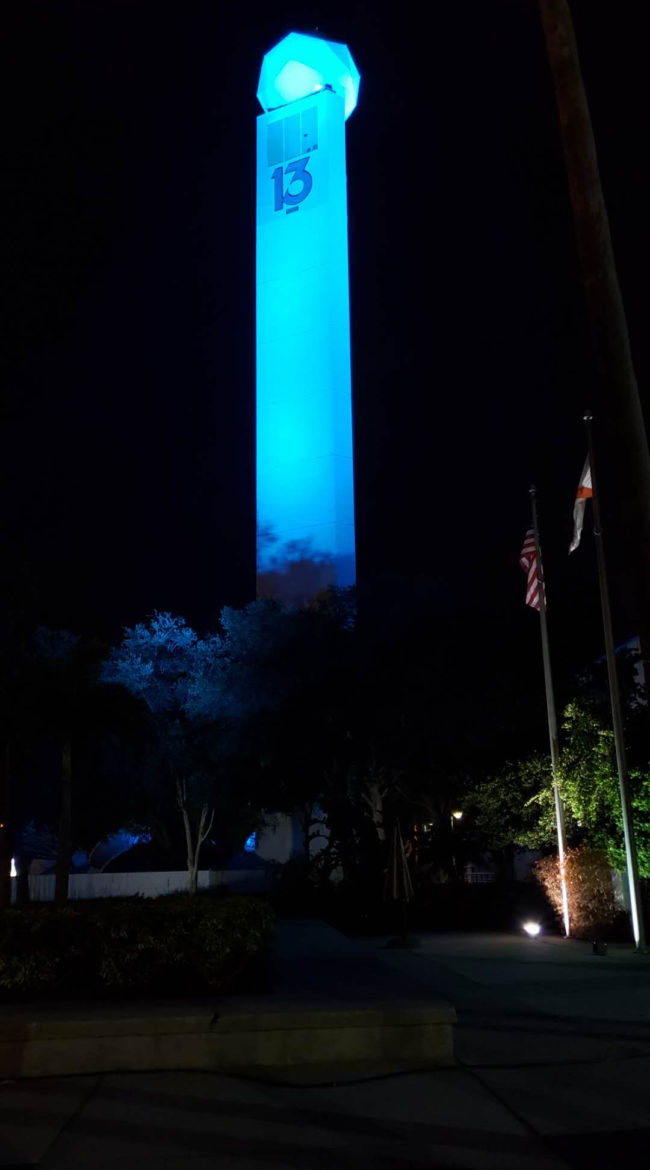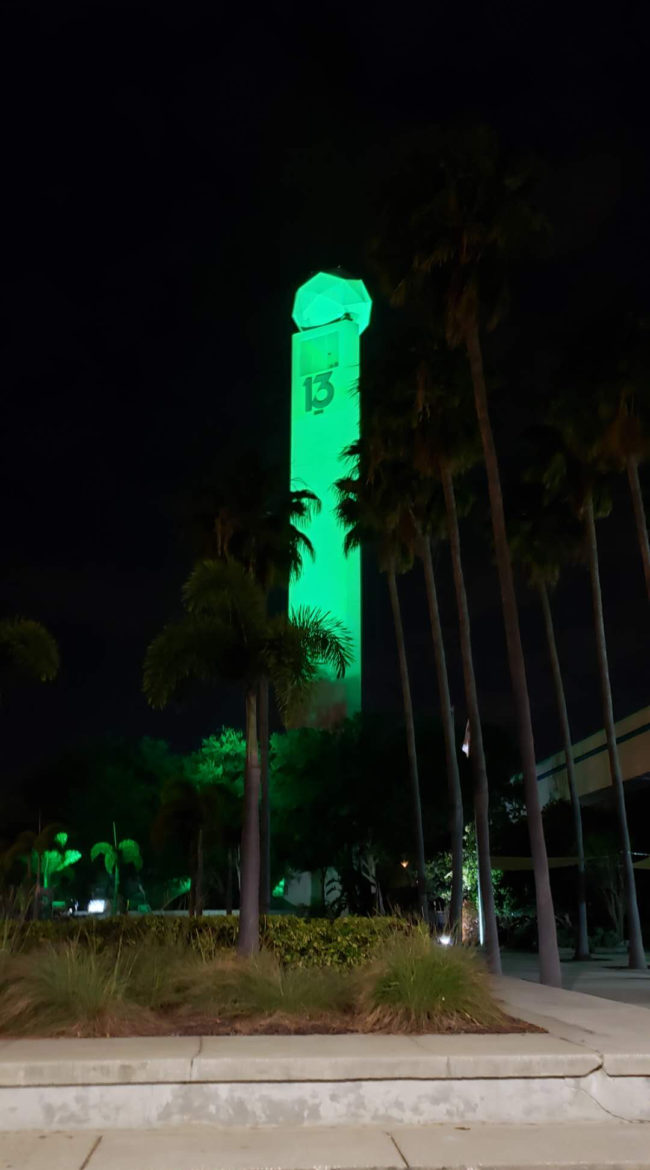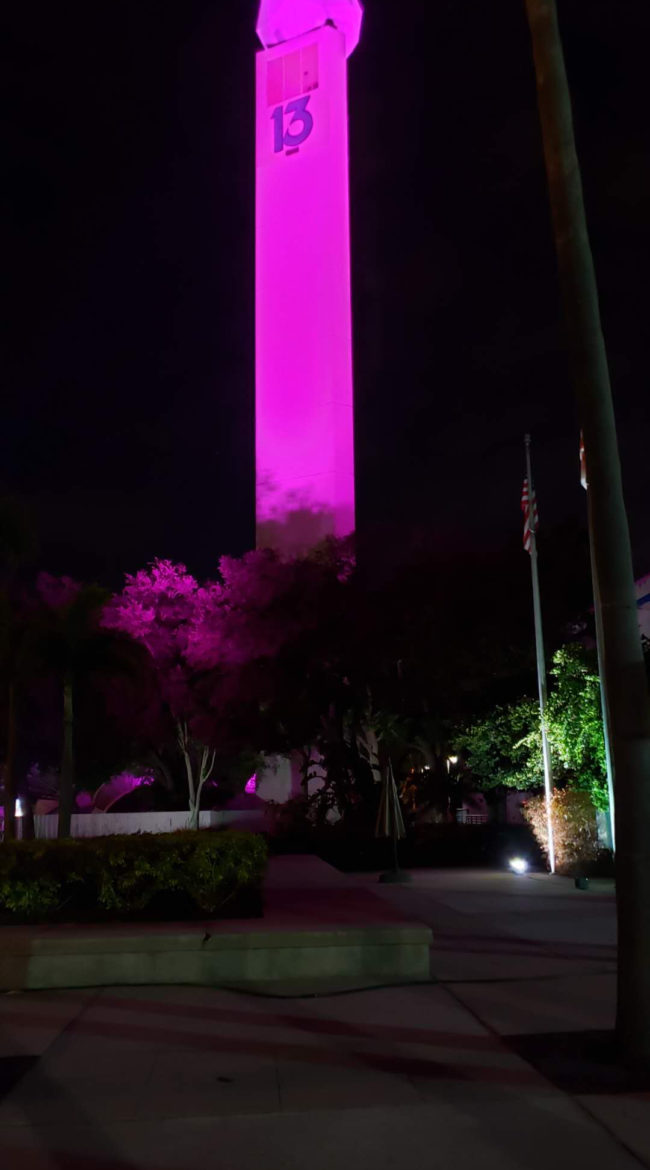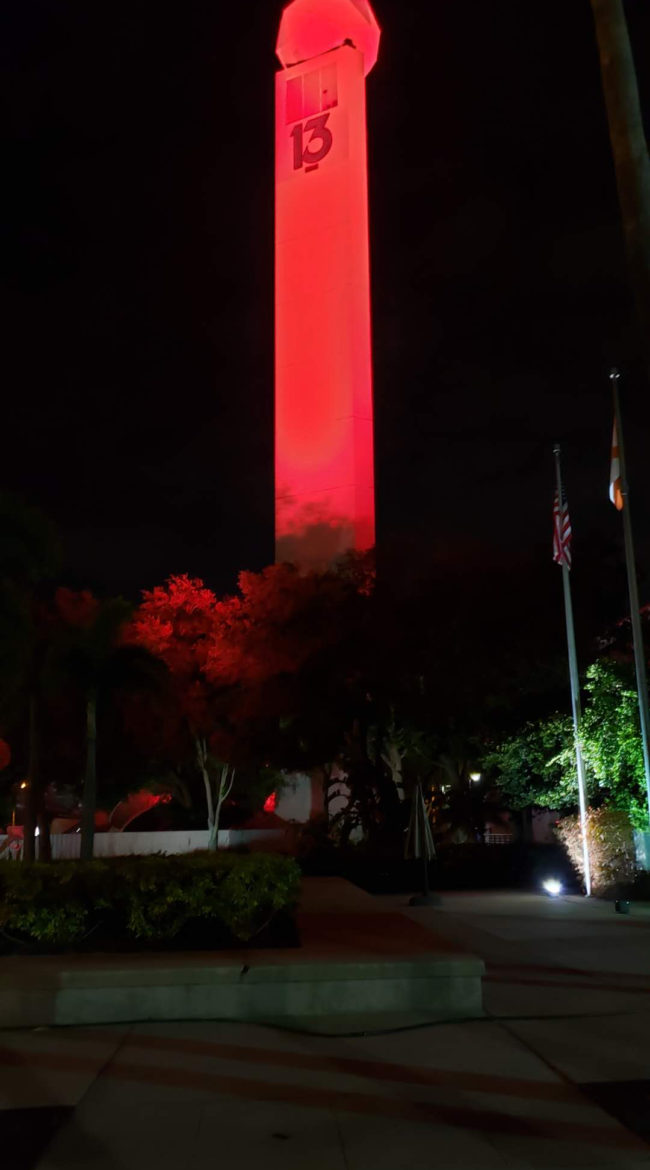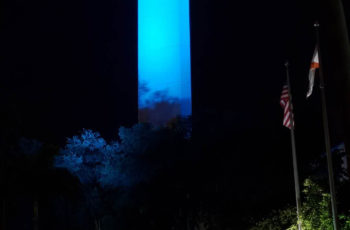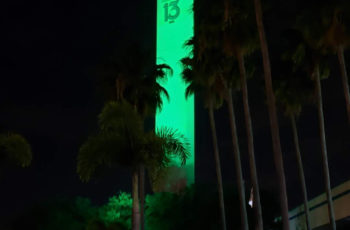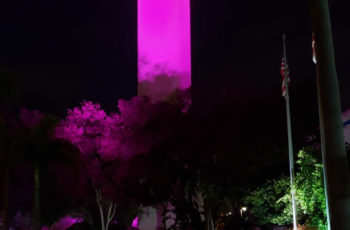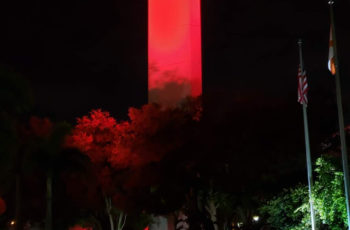 Client: Fox 13 Tampa
Location: Tampa, Florida
Industry: Lighting Solutions
Signage Solution: Exterior LED Uplighting

Project Description
With a budget in mind and funding needed from corporate, CSD's team of experts provided Fox 13 the most economical and impactful solution, LED uplighting. 
SkyTower Radar is a three-sided architectural masterpiece standing 150 feet tall. The shape of the tower created a natural challenge to ensure complete light washing of the structure from top to bottom. After several night demonstrations and a year of consultation CSD helped thrust the approval for funding on this project.  With 3 custom built light structures on each side, you can no longer drive down Kennedy Boulevard at night and not notice the tower fully illuminated.
Keep your eyes open for the various colors throughout the year. The use of a multi-colored LED system allows Fox 13 to change the colors for weather threats, holidays, or to show support for a local sports team.