Project Detail
The Bryan Glazer Family Jewish Community Center (BGFJCC) opened its doors to serve a broad spectrum of community needs. The facility is home to 100,000 square feet of recreation, arts, entertainment, health and fitness, international business, and much more!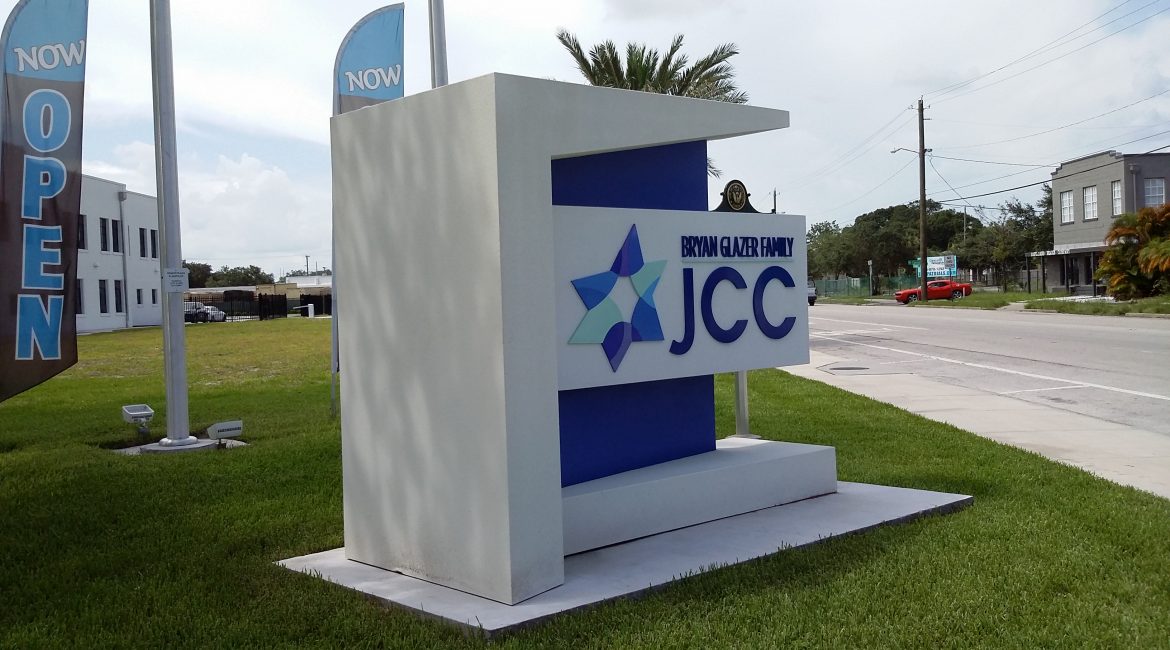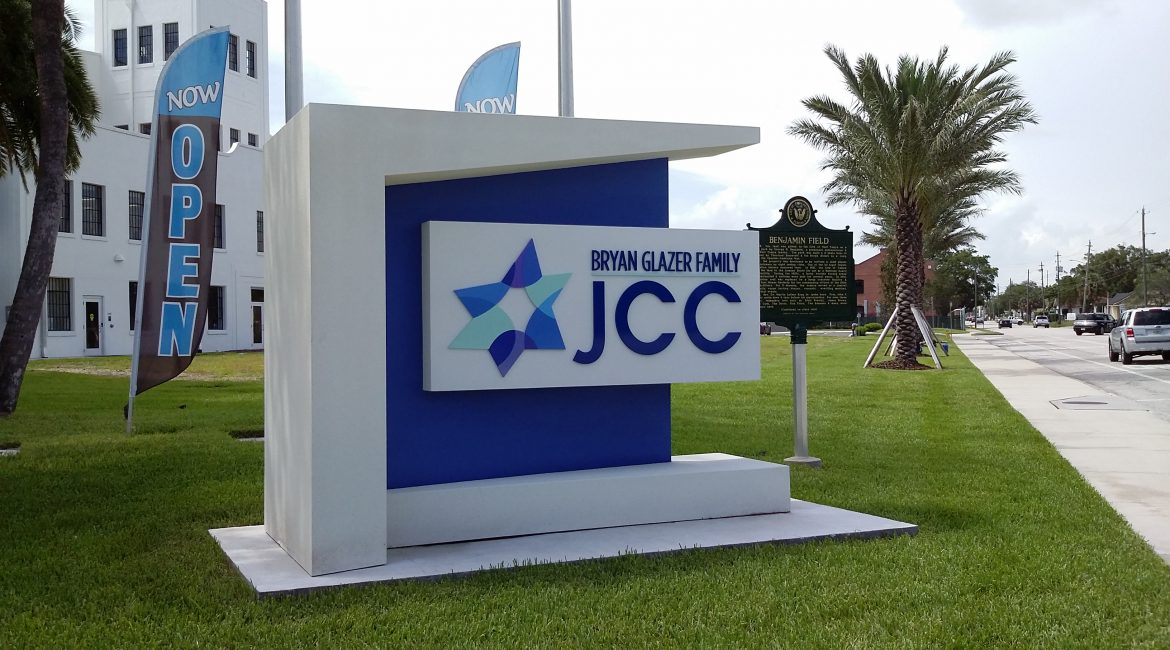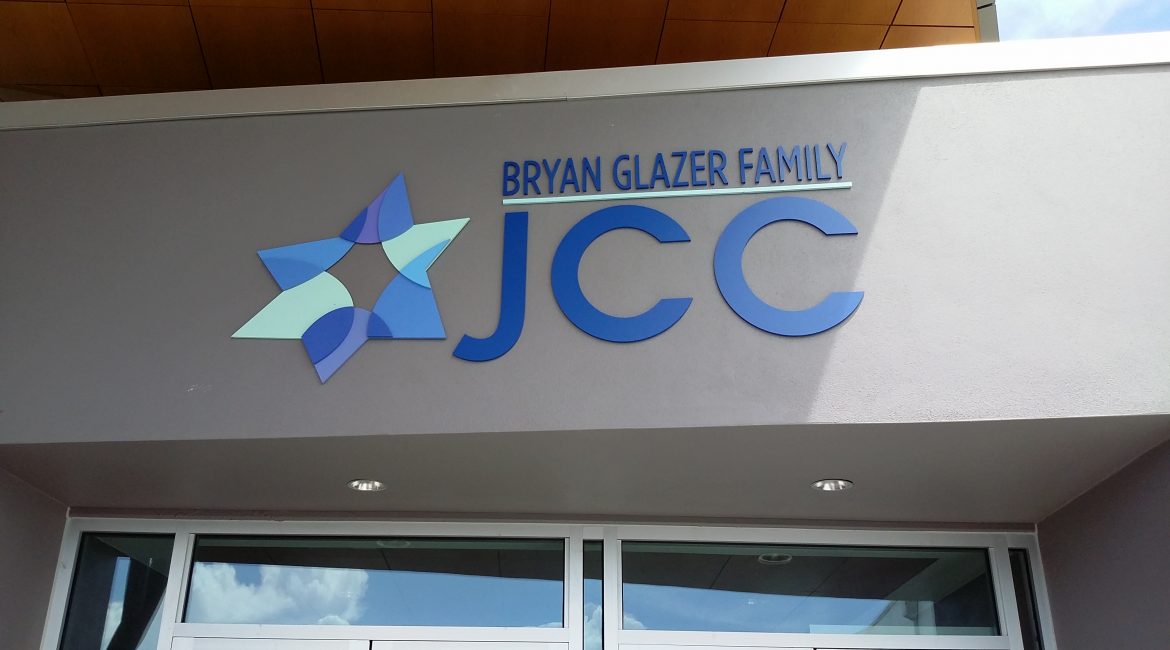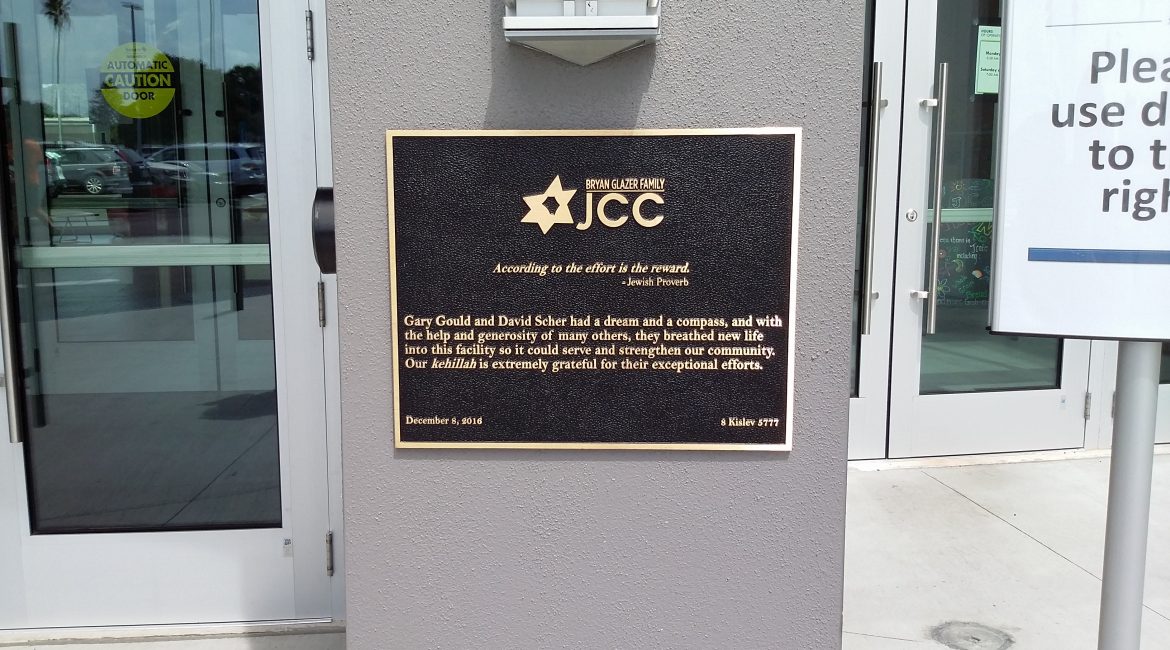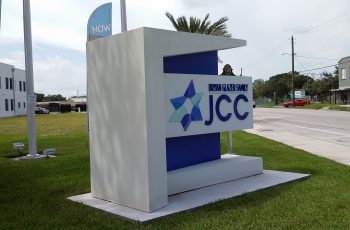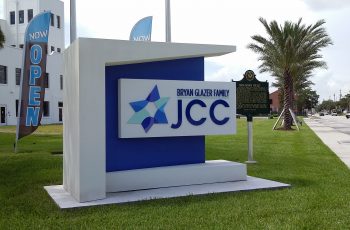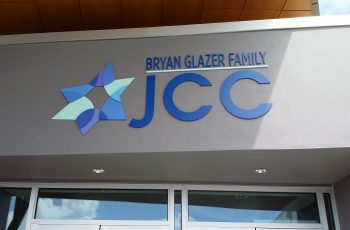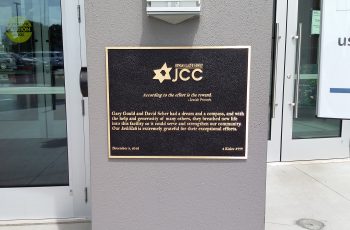 ADA Code Compliant Signage
 Wayfinding Signage
 Exterior & Interior Signage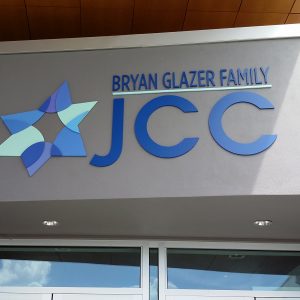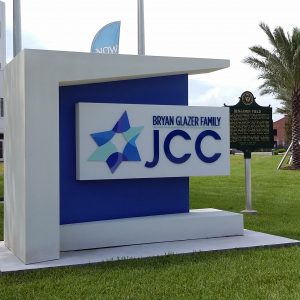 Client : Bryan Glazer Family Jewish Community Center (BGFJCC) 
Location : Tampa, Florida
Industry : Education/Design Build
Description
Creative Sign Designs was invited to participate in a collaborative design build project with our client, The Bryan Glazer Family JCC and Behar Peteranecz / Fleischman Garcia Architecture, Planning, Interiors.
The scope of work included exterior identification signage, vehicular and pedestrian wayfinding, exterior and interior amenity and ADA compliant signage.
Located just outside of downtown Tampa on the site of the historic Fort Homar W. Hesterly Armory, the design intent of the signage complimented the Art-Deco style architecture of this iconic facility. This property, first utilized by the Florida National Guard in 1941, has hosted dignitaries including John F. Kennedy, Martin Luther King and even Elvis Presley.
The design of the signage elements included interactive shapes and spires with multi-facetted angular finishes which created interesting and awe-inspiring 3D effects when viewed from various angles.
The Creative Sign Designs Team executed the manufacturing and installation in phases, ensuring that areas within the complex received timely applications of product coordinated within a structured certificate-of-completion process.