Project Overview
Creative Sign Designs is proud to have been involved in The Carol Jenkins Barnett Pavilion for Women and Children at Lakeland Regional Hospital, which is part of the Nemours Children's Health System. This new 8 story 350,000+ square foot facility was created to provide healthcare to the women and children of the community. This new facility features the only Level III Neonatal Intensive Care Unit in Polk County.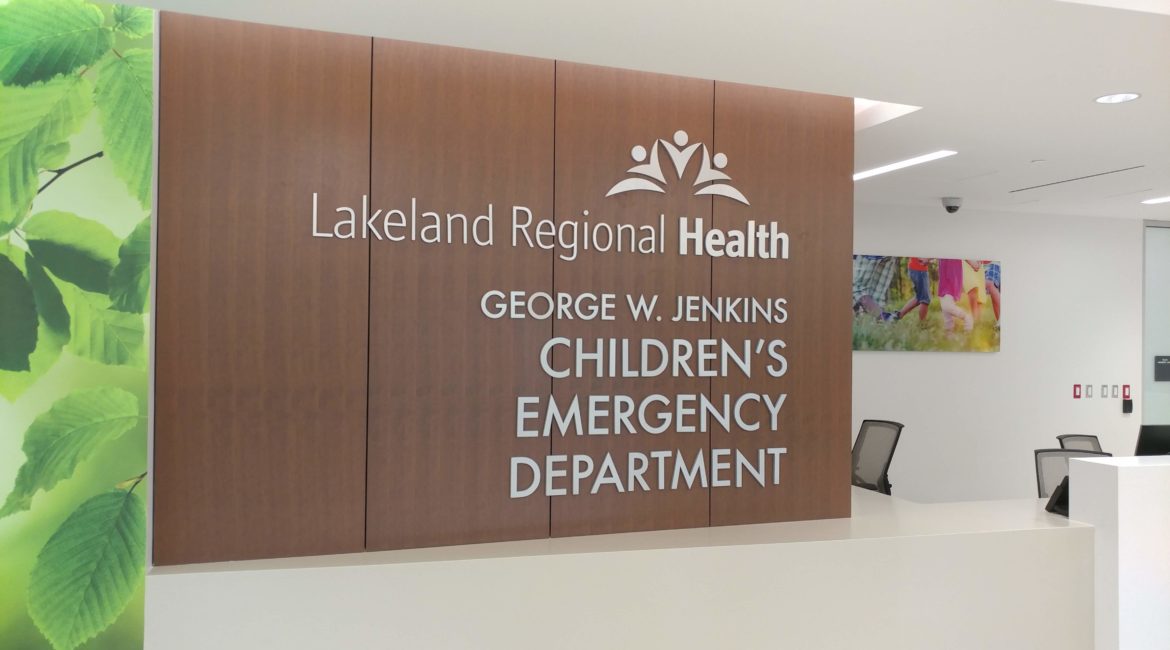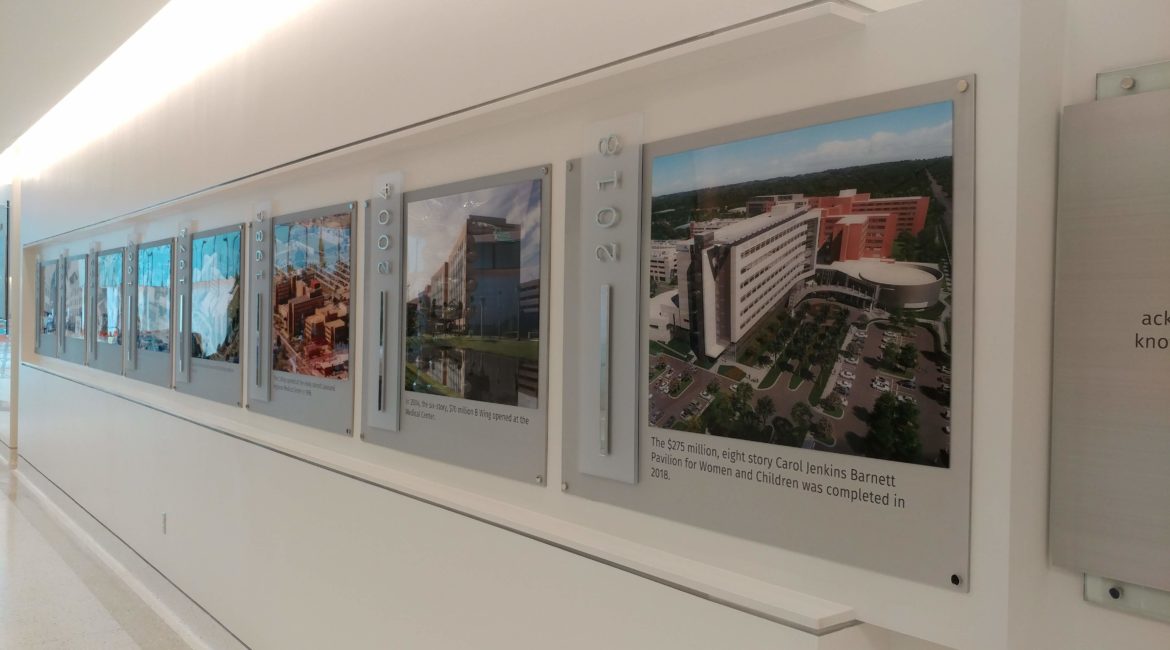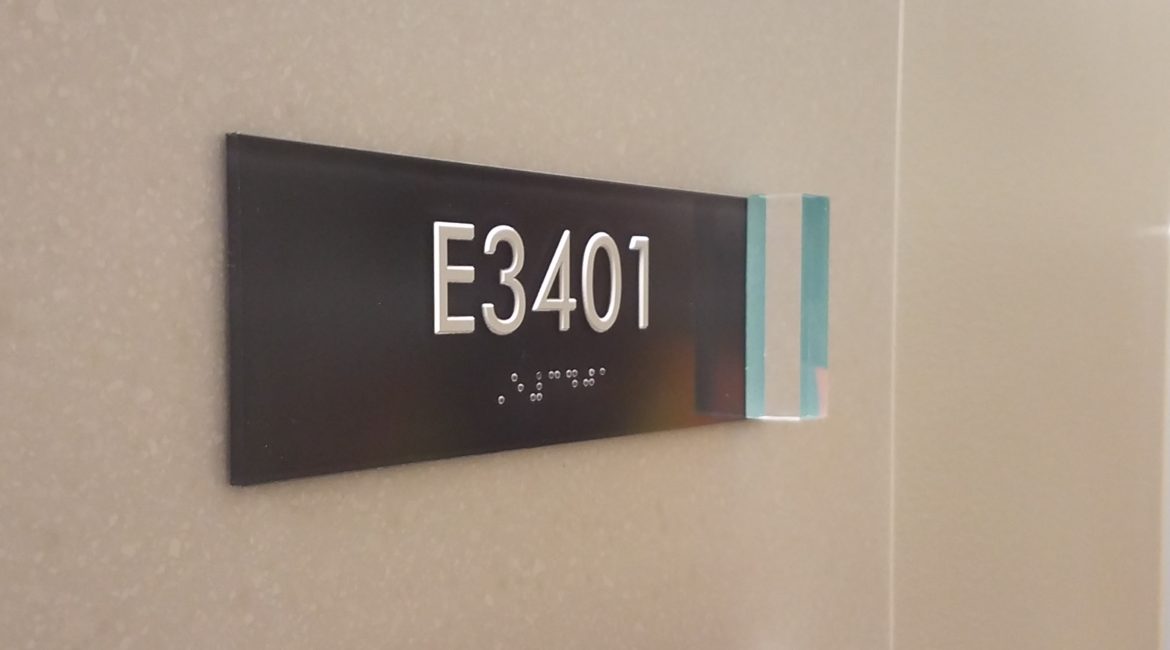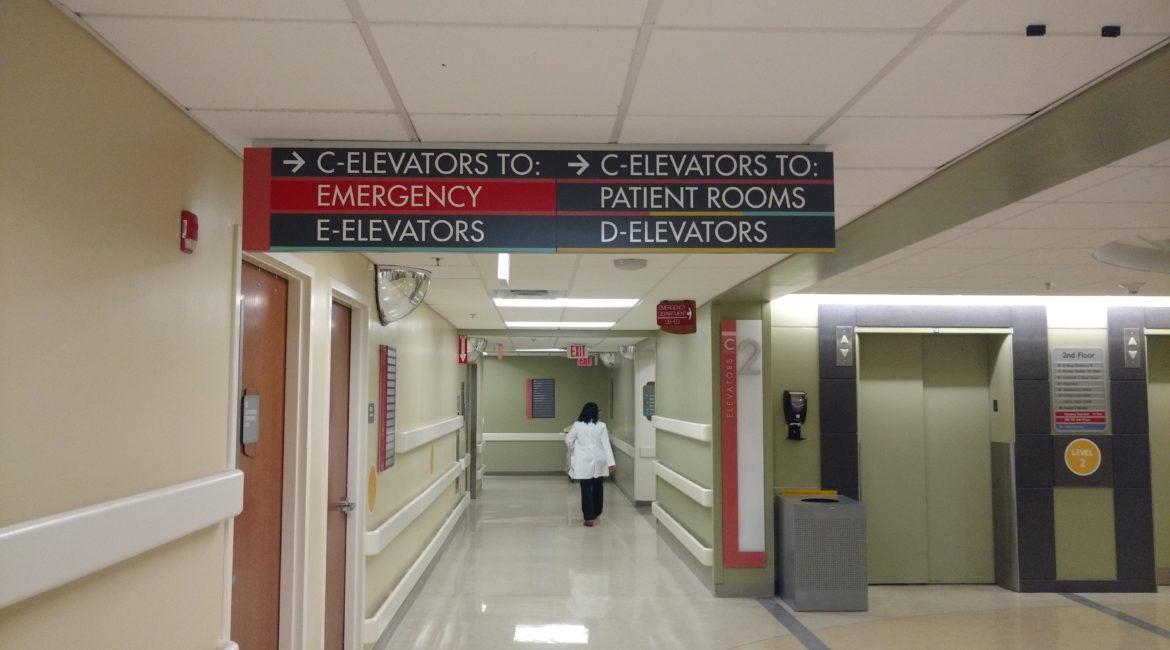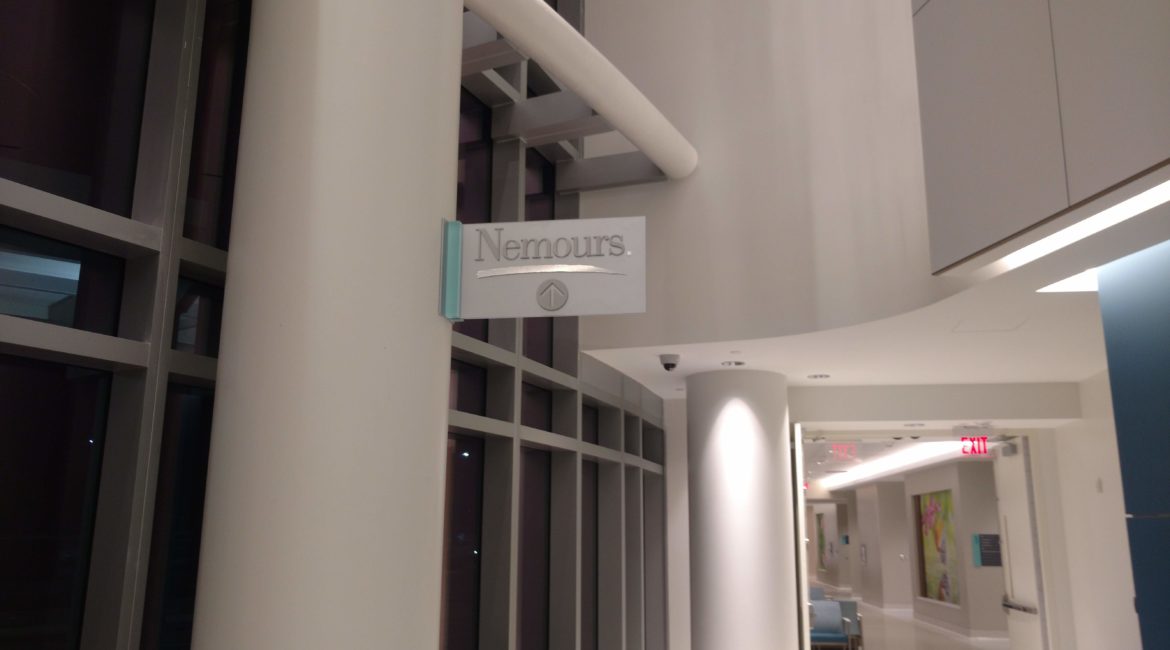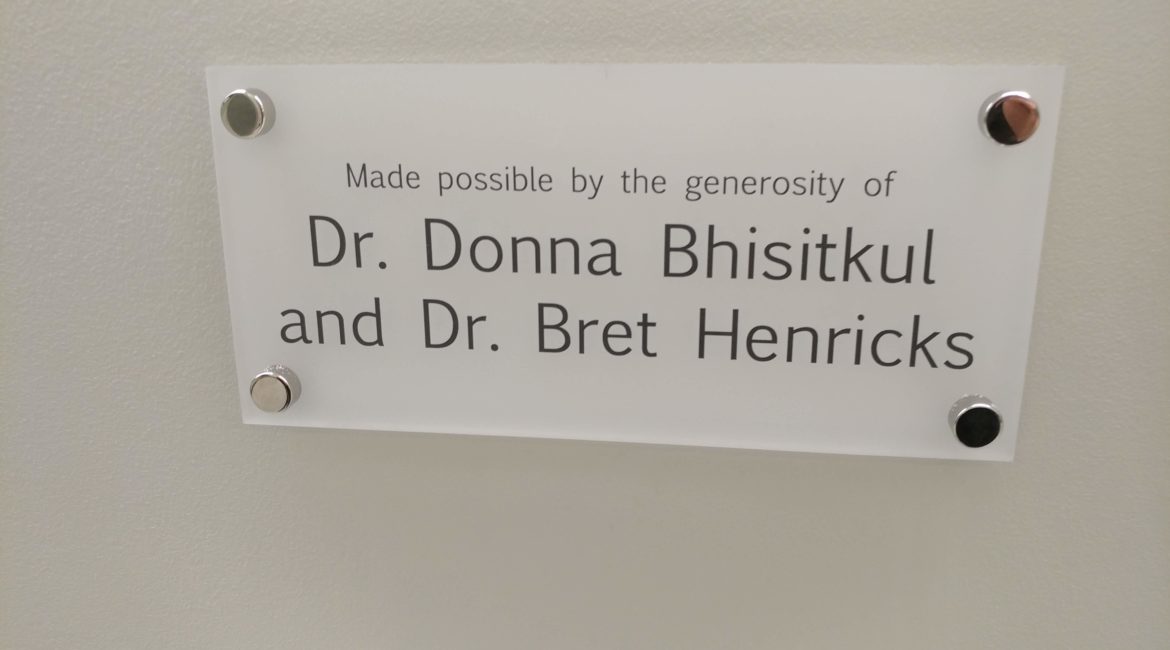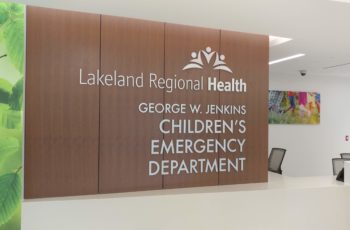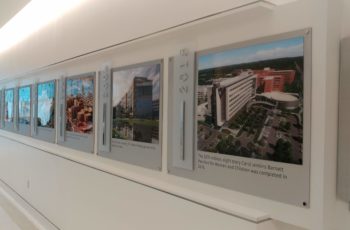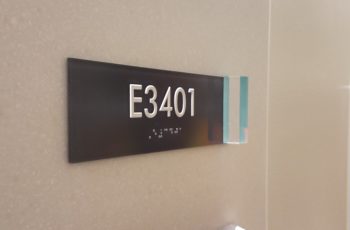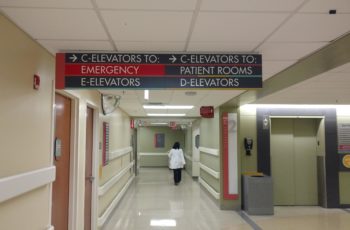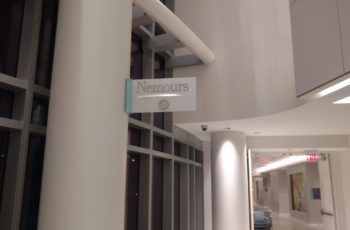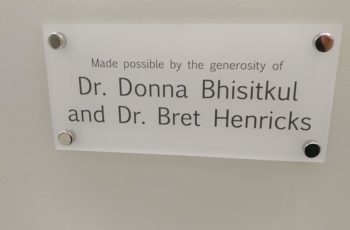 ADA Code Compliant Signage
 Wayfinding Signage
 Exterior & Interior Signage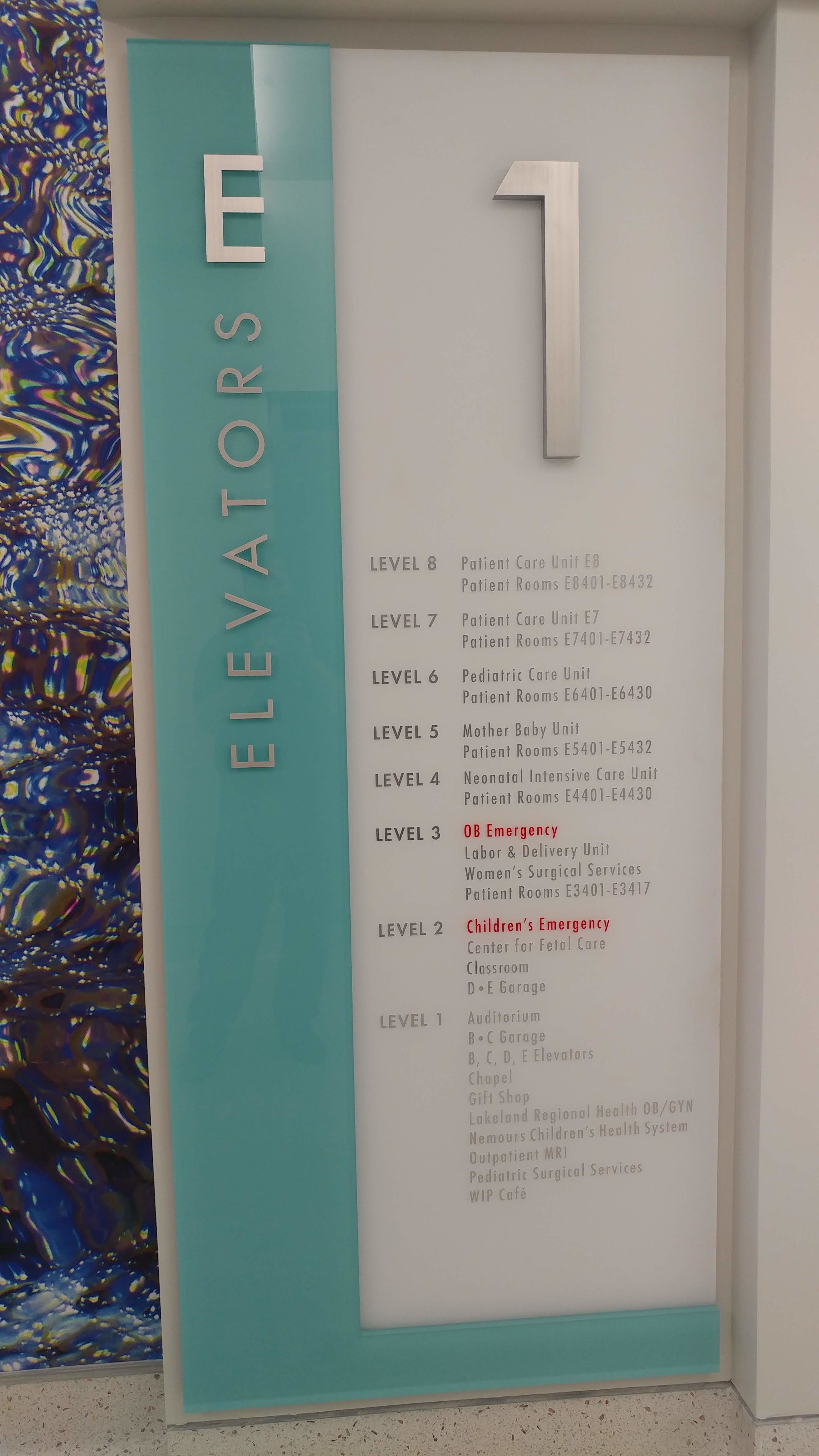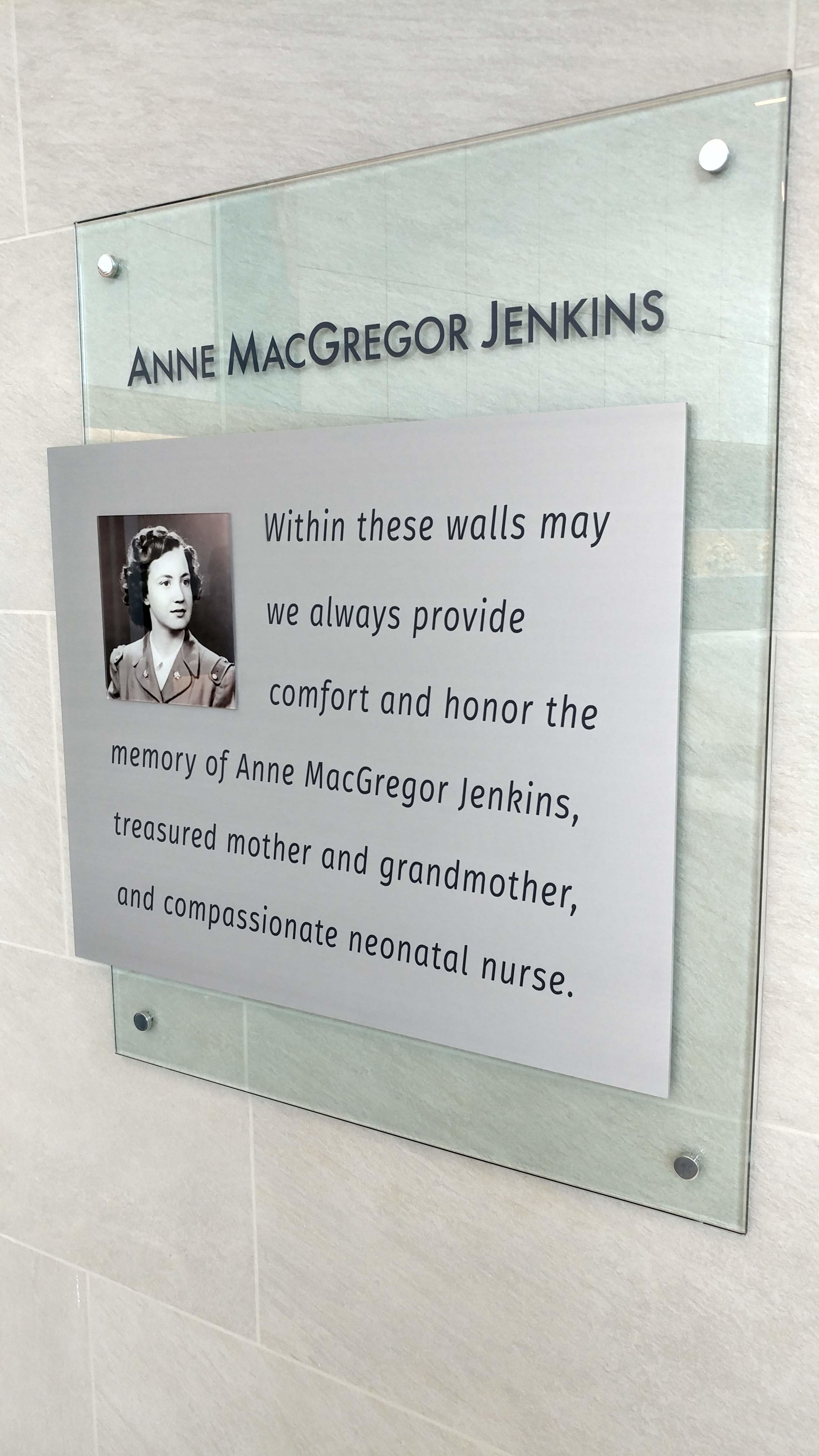 Client : Lakeland Regional Hospital 
Location : Lakeland, Florida
Industry : Healthcare
Description
The building opened in June to rave reviews. CSD worked closely with KMA design and Stantec to ensure that the signage provided was both functional and aesthetically pleasing. The scope of work included Interior Room Identification, Wayfinding, Regulatory and Code Required Signage along with a donor package.
For the interior package, the signs were color-coded by the wing of the facility. Painted acrylic panels with Rowmark copy and flame polished acrylic accent bars were used for the majority of the ADA signage. The Room ID's are functional while still keeping with the overall look of the property.
The Donor Recognition package is robust with dimensional letters identifying areas throughout the complex, individual acrylic plaques with polished aluminum standoffs, and ½" tempered glass panels with standoffs commemorating the contributions of members within the community who helped to make this project possible.
The History wall provides a striking visual for the growth of Lakeland Regional through the years starting in 1916.