Project Detail
LEGOLAND's Beach Retreat addition features a village-style layout with beach-themed bungalows and rooms. In order to navigate the area, they required wayfinding solutions that were as whimsical and entertaining as they were useful.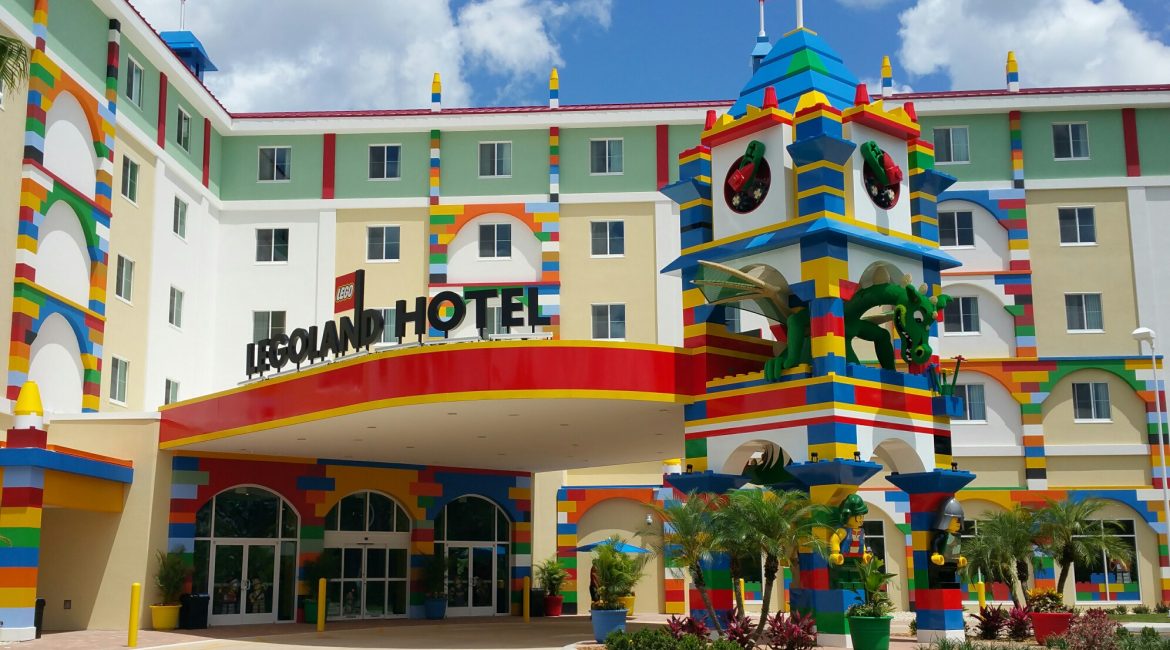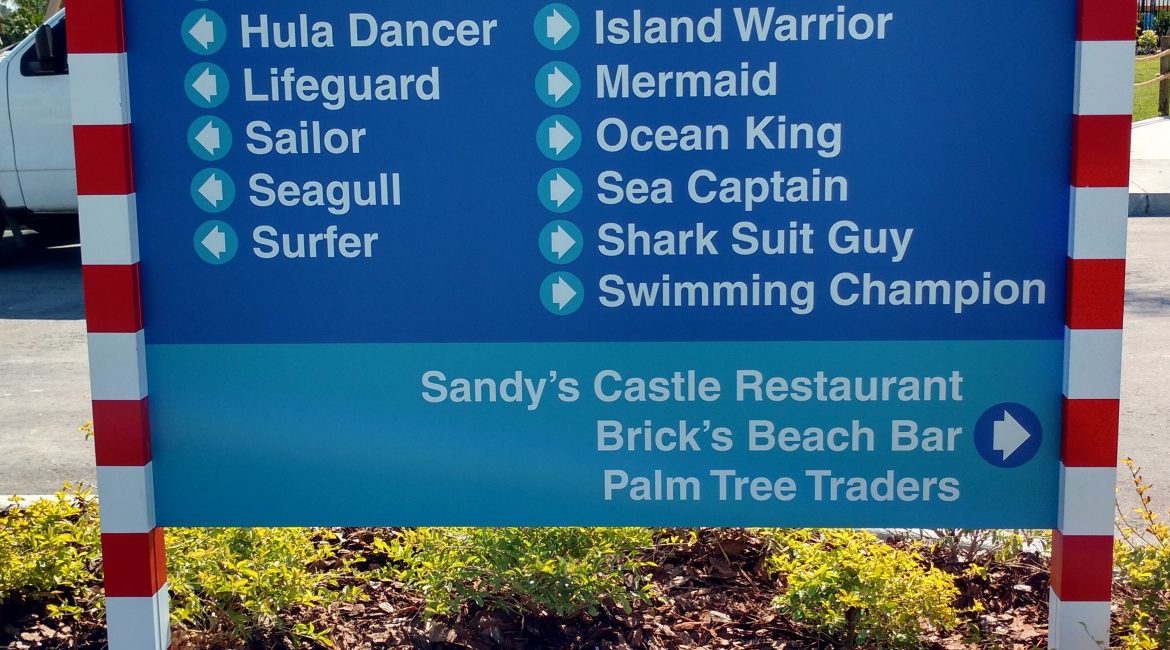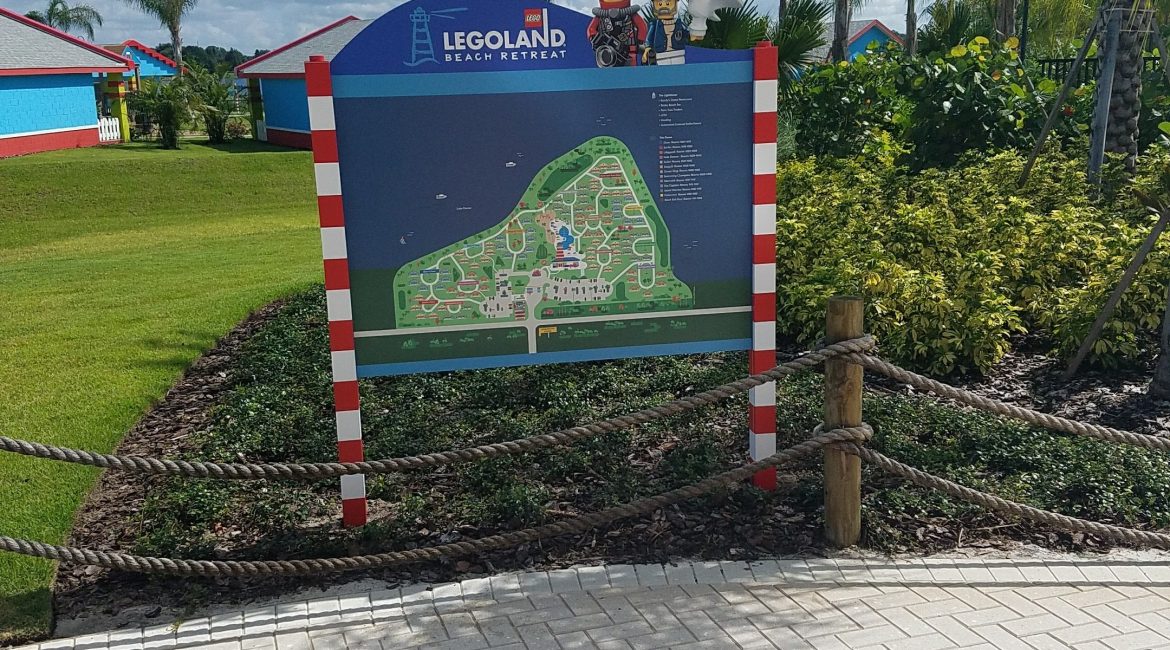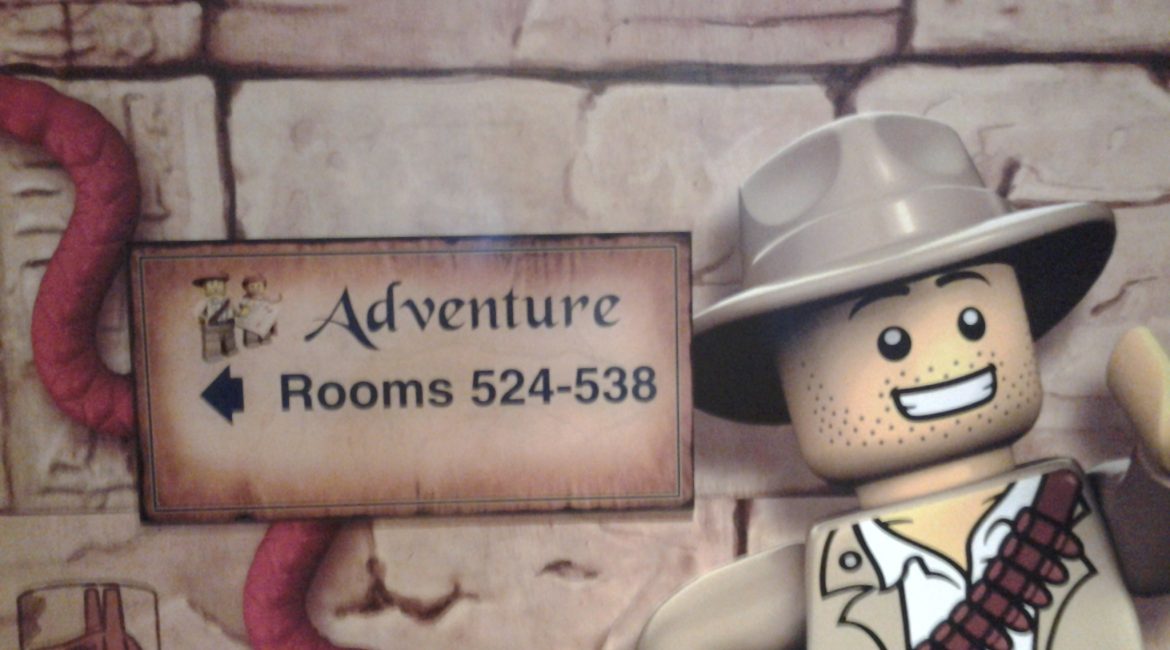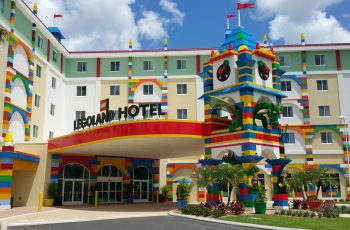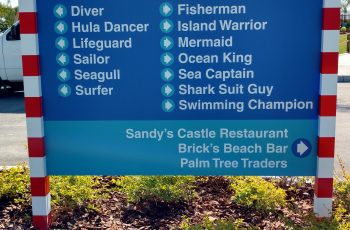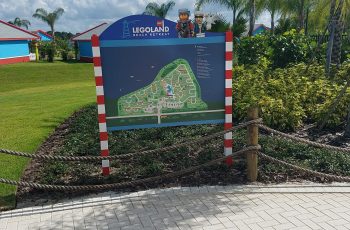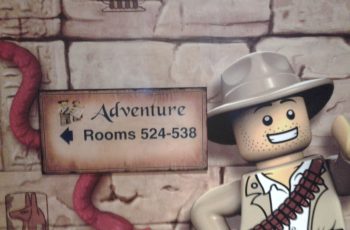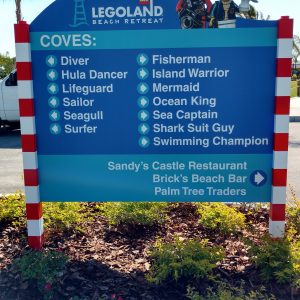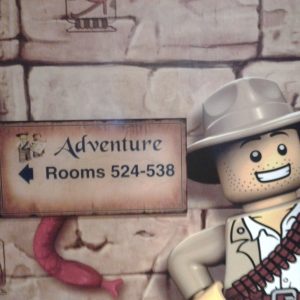 Client : LEGOLAND Florida
Location : Winter Haven, Florida
Industry : Hospitality
Description
LEGOLAND required a wayfinding Totem system for their newly developing LEGOLAND Beach Resort. The new Beach Resort consisted of over 2 dozen "Cabana-Style" Beach-themed huts, positioned with views toward Lake Dexter. Guests needed to navigate the site on foot, thus requiring a very user-friendly wayfinding solution.
Creative Sign Designs designed a series of interchangeable post and panel displays, each manufactured to appear like LEGO Bricks, as both represented in the Iconic Cap for each post as well as a red/white painted column to simulate a stacked LEGO Brick.
A total of 16 wayfinding totems were produced with each totem identifying the hut via digitally printed LEGO Characters and message set onto 1/8" thick aluminum panels. The double post "decision display" meets the guests as they drive into the main parking area.