Project Detail
Millennium Westshore is a luxury multifamily-housing apartment complex in Tampa, Florida located minutes away from Tampa International Airport, the Tampa Bay Buccaneers football stadium and the high-end International Plaza mall. Creative Sign Designs worked on the design concepts, fabrication and installation for Millennium Westshore to provide a custom signage solution that would complement the luxury aesthetic of the complex.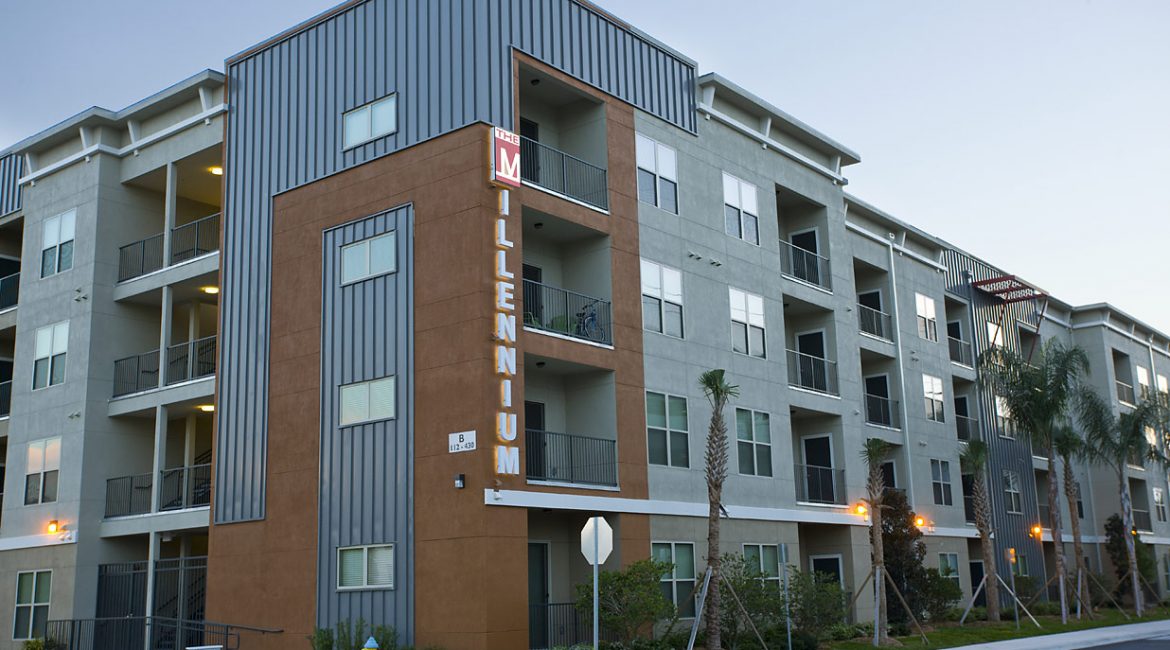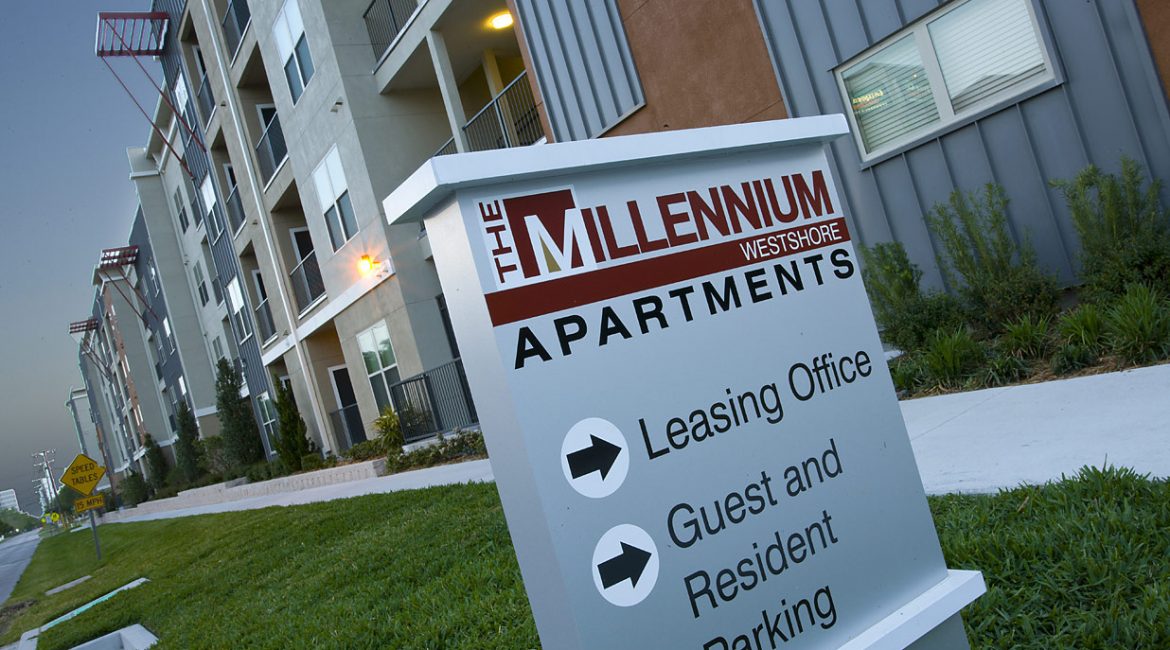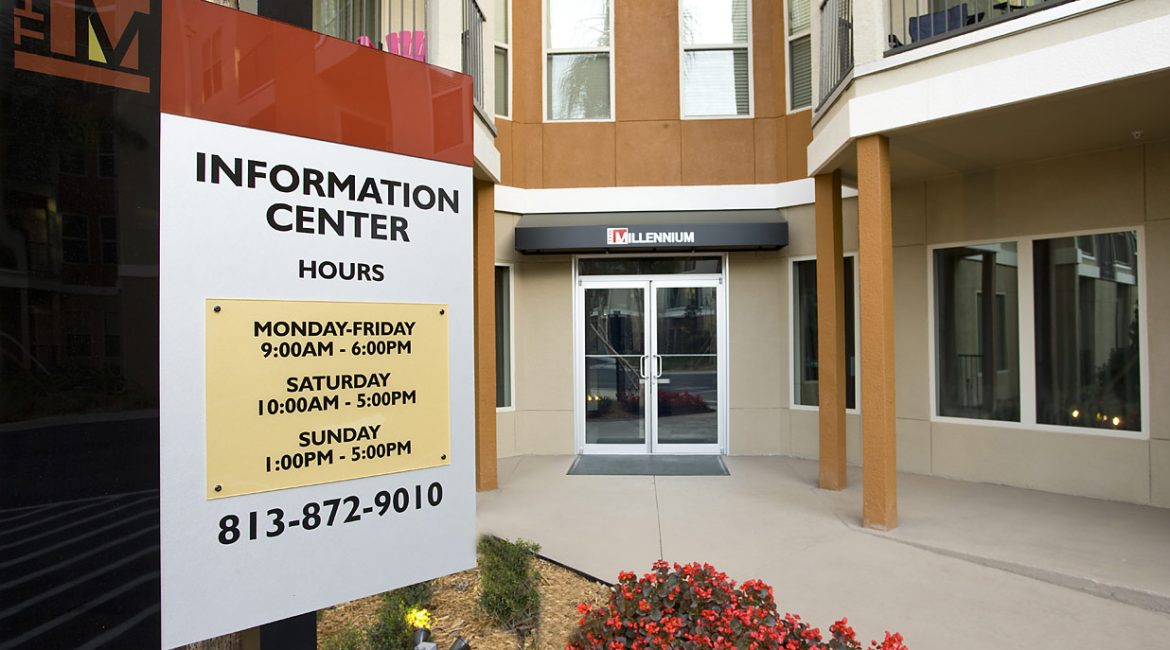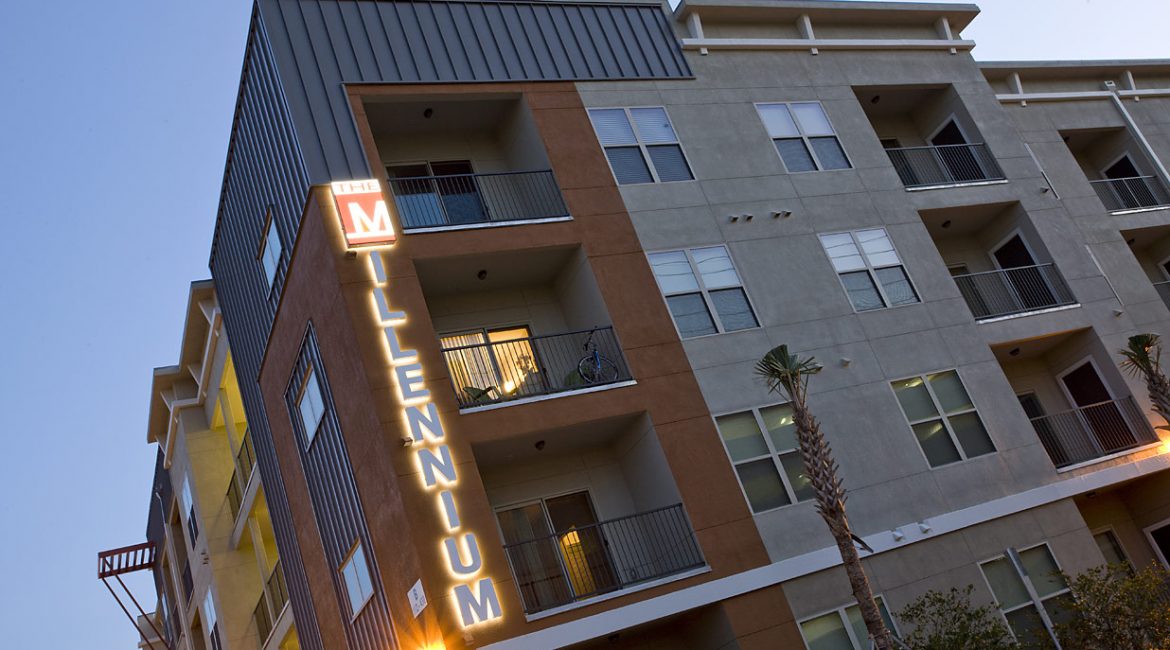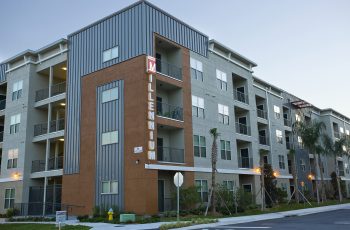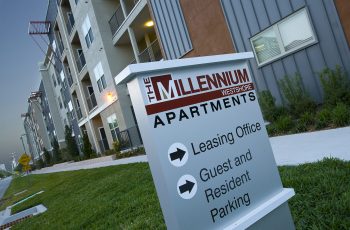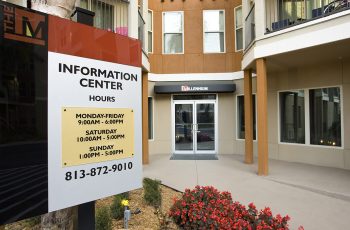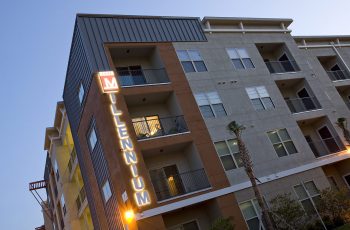 Exterior Directional Signs
 ADA Code-Compliant Signage
 Outdoor Illuminated Signs
 Architectural Signage
 Regulatory Signs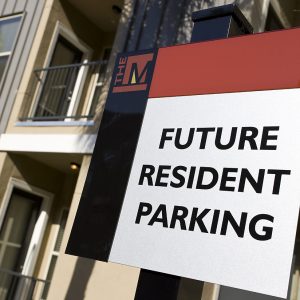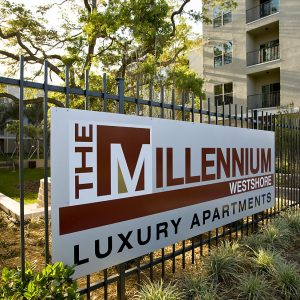 Client : Millennium Westshore
Location : Tampa, FL
Industry : Multifamily
Signage Solution : Interior, Exterior and Wayfinding Signage 
Description
The Millennium Westshore luxury multifamily project, located in Tampa's Westshore district is a perfect example of Creative Sign Designs' luxury-design capabilities on a turnkey signage solution.
With the client headquartered in Houston, TX, it was critical that Creative manage all aspects of this project and ensure the client peace-of-mind that the signage would look as expected. After touring Creative's manufacturing facility, the client was impressed by Creative's design abilities, trusted the fabrication capabilities and was comfortable with the project management skills to handle the details of this project from start to finish.
Creative Sign Designs was asked to develop an architectural signage program that encompassed outside directional wayfinding and awnings, outside illuminated signs, as well as, interior directories, ADA code-compliant signage, regulatory signage, room identification signs and parking structure locations.
This modern, cutting-edge multifamily complex boasts 400 apartments, a cyber café, a demonstration kitchen, and a tanning salon. With such an edgy design and attractive amenities,  it was important that the architectural sign package be just as attractive while still functional to direct residents and staff.
This project was unique not only in the design aspect, but required specific attention to detail in the permitting requirements. Creative's project management team worked with the city codes to ensure that the signage designed for the multifamily housing complex would be permissible, while preserving the look that the client was aiming for.
Overall, this project is a clear example of Creative's capabilities in the multifamily housing industry. It shows how the team can leverage its many resources in communication, management and design, as well as, implement the client vision.