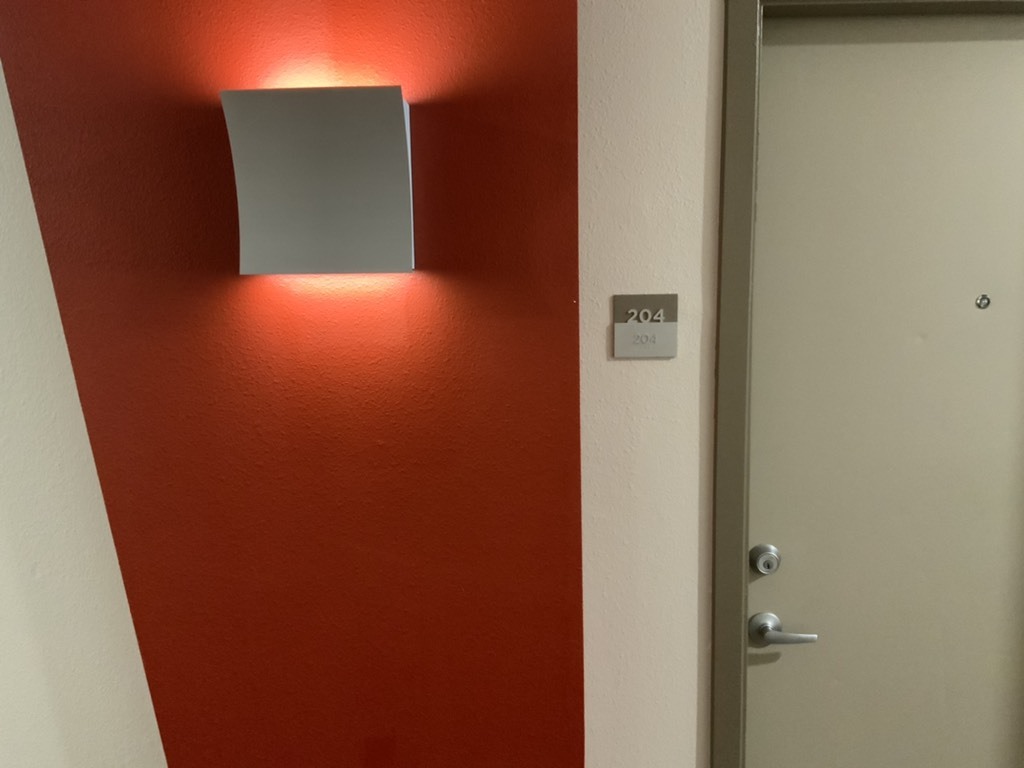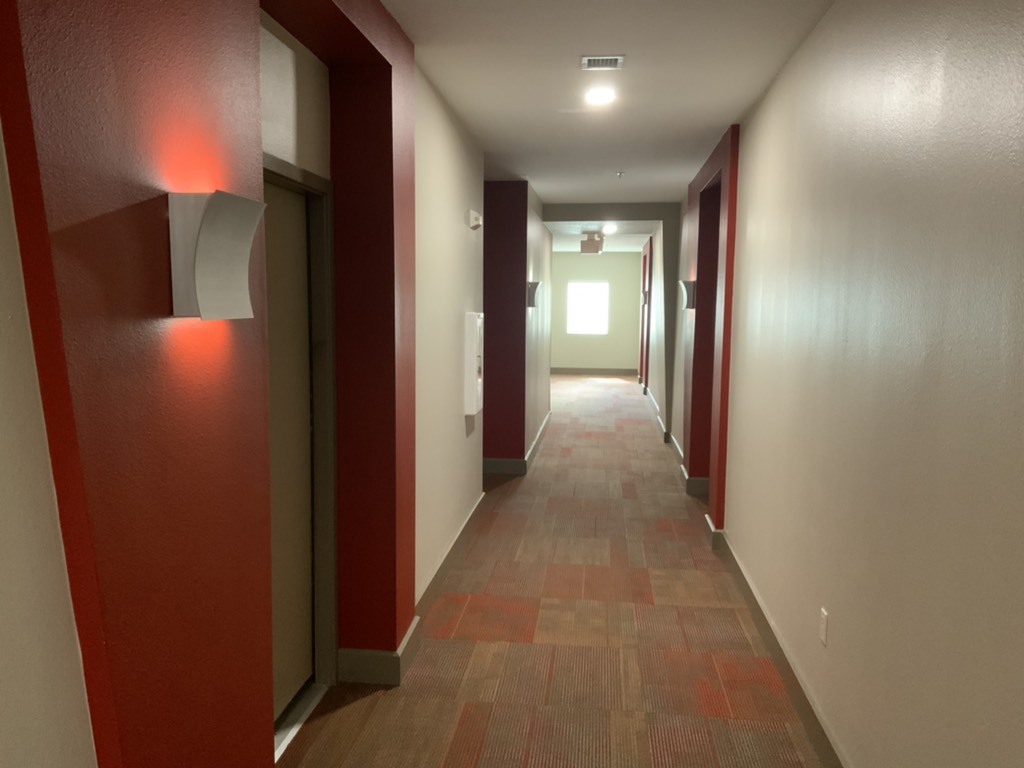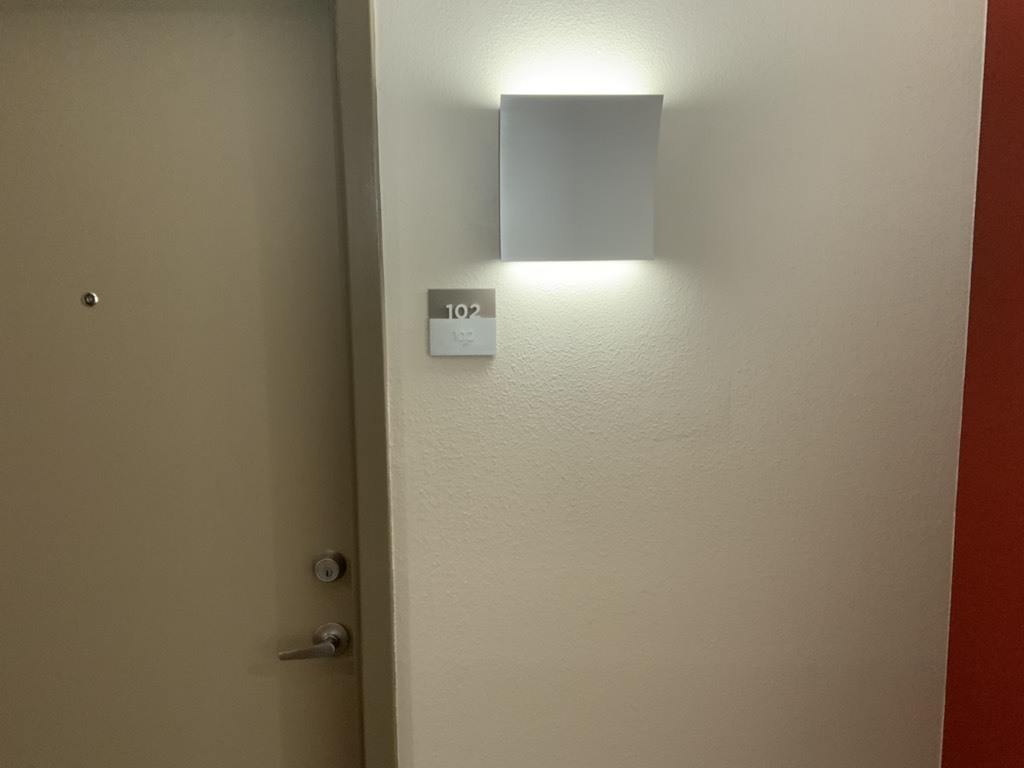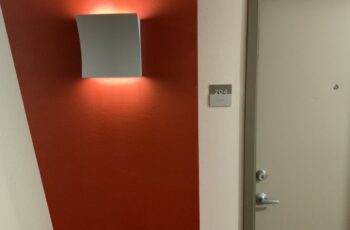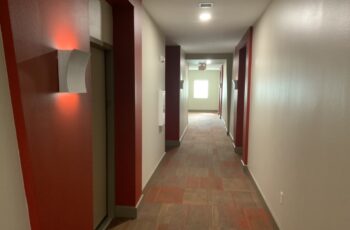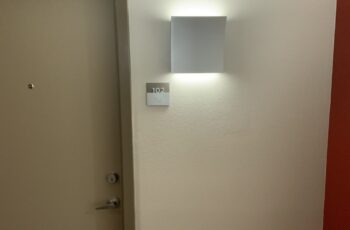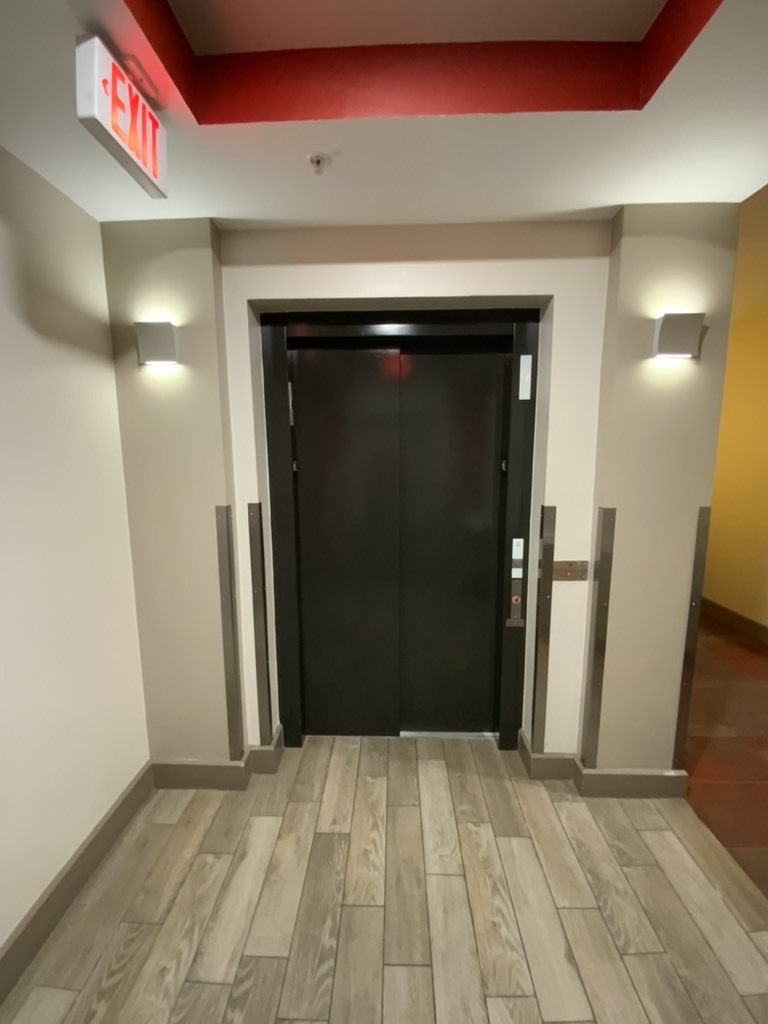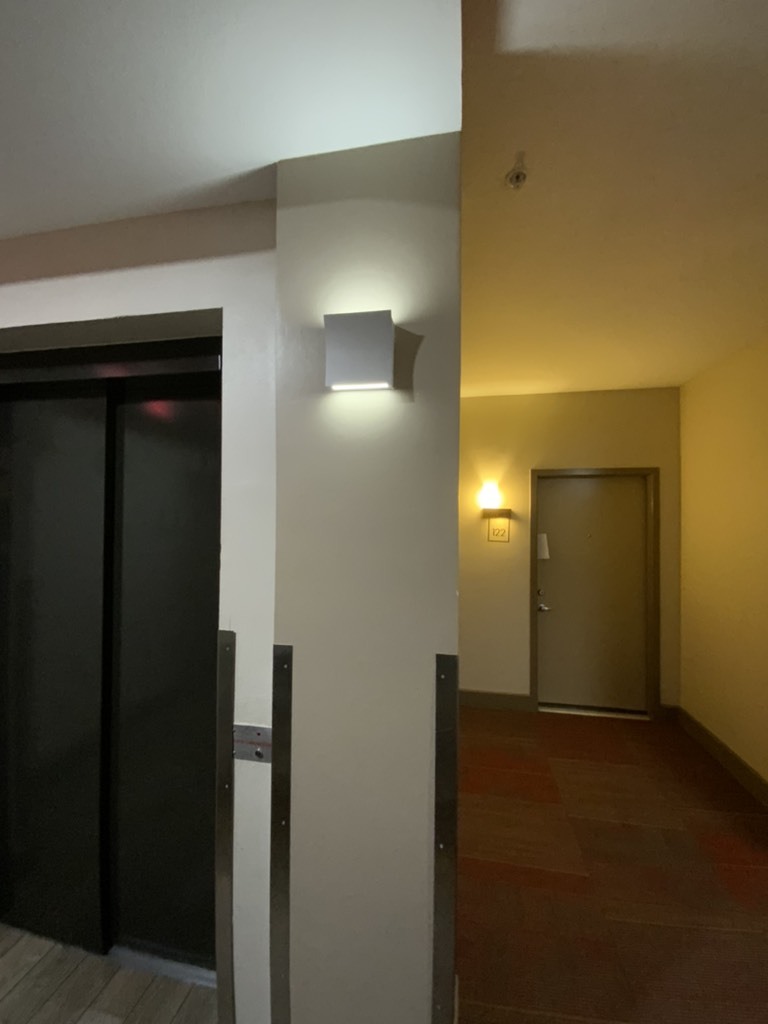 Client: ZRS Management
Location: Downtown Tampa, Florida
Industry: Multifamily
Signage Solution: Unit IDs & Sconces
The client sought to modernize their room signage due to the non-compliance of their current signage with ADA regulations. The existing signage was affixed to the hallway light fixtures. To address this, we introduced an ADA-compliant solution in the form of brushed aluminum signs, to be elegantly mounted beside each door.
Having successfully resolved the signage challenge, the client's attention turned to enhancing the lighting arrangement. The existing incandescent bulbs that illuminated the hallway lights were antiquated and did not align with the desired aesthetic. The client's preference was for LED illuminated sconces with a contemporary design.
In response, we presented a proposal featuring brushed aluminum sconces that harmonized with the finish of the room signs. This proposal not only met the client's aesthetic expectations but also accommodated their budgetary considerations, allowing for the replacement of elevator sconces as well.