Project Overview
The Sarasota Modern Hotel is an 89-Room luxury boutique hotel fusing captivating architecture with minimalist design and artistic flair to create an inviting space for modern thinkers. Located in the Rosemary Historic District, this property features an outdoor pool patio and bar, outdoor terraces, Rudolph's restaurant, concierge, and many other amenities perfect for the discerning traveler.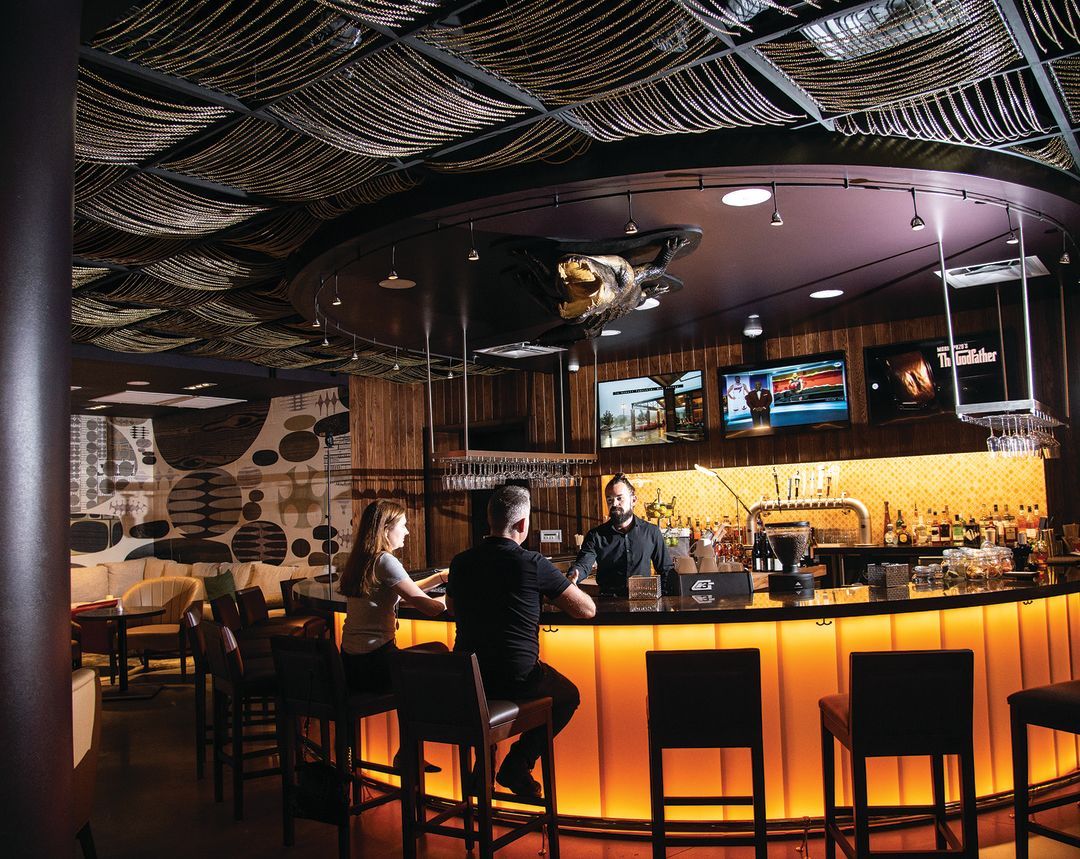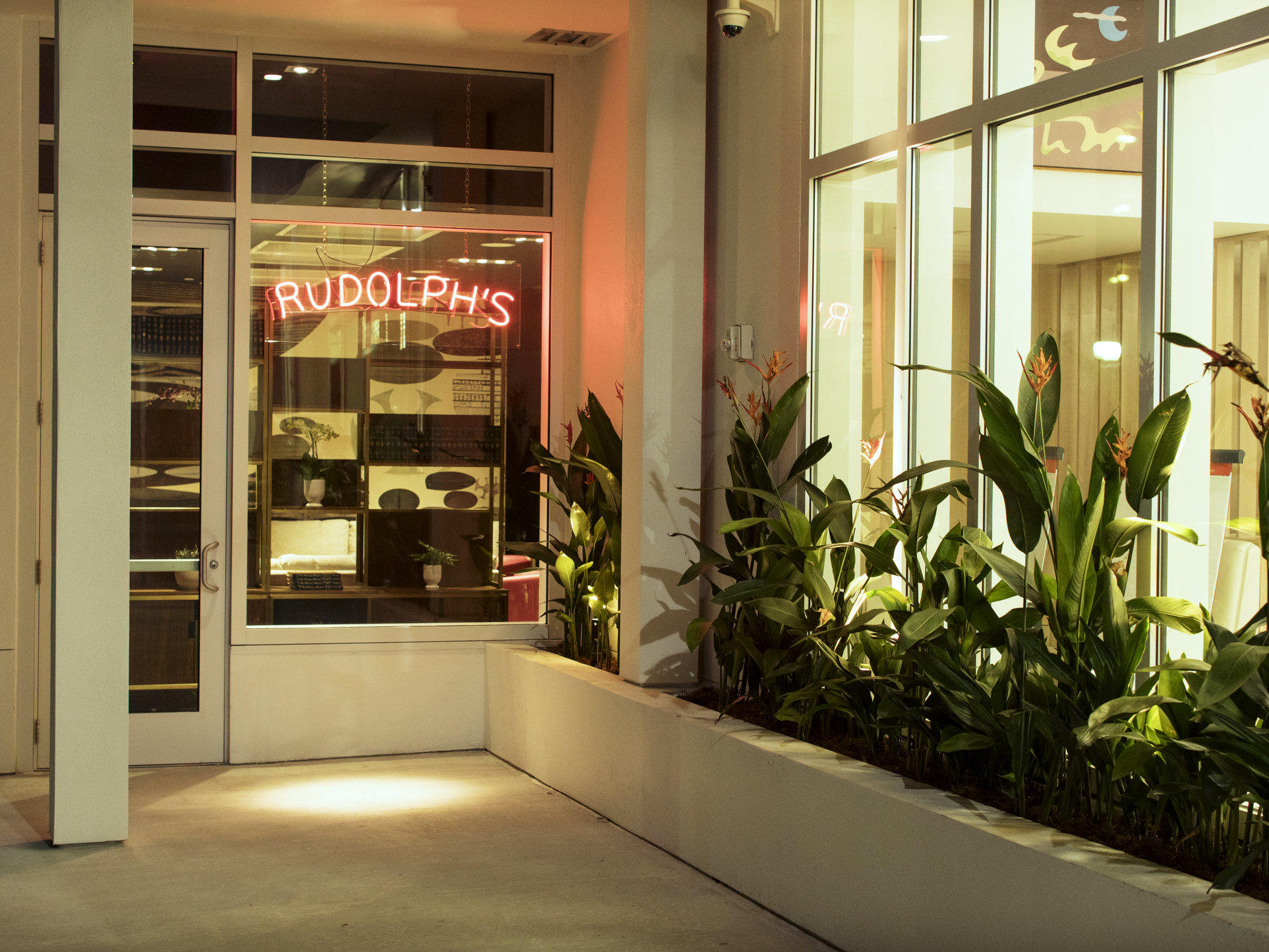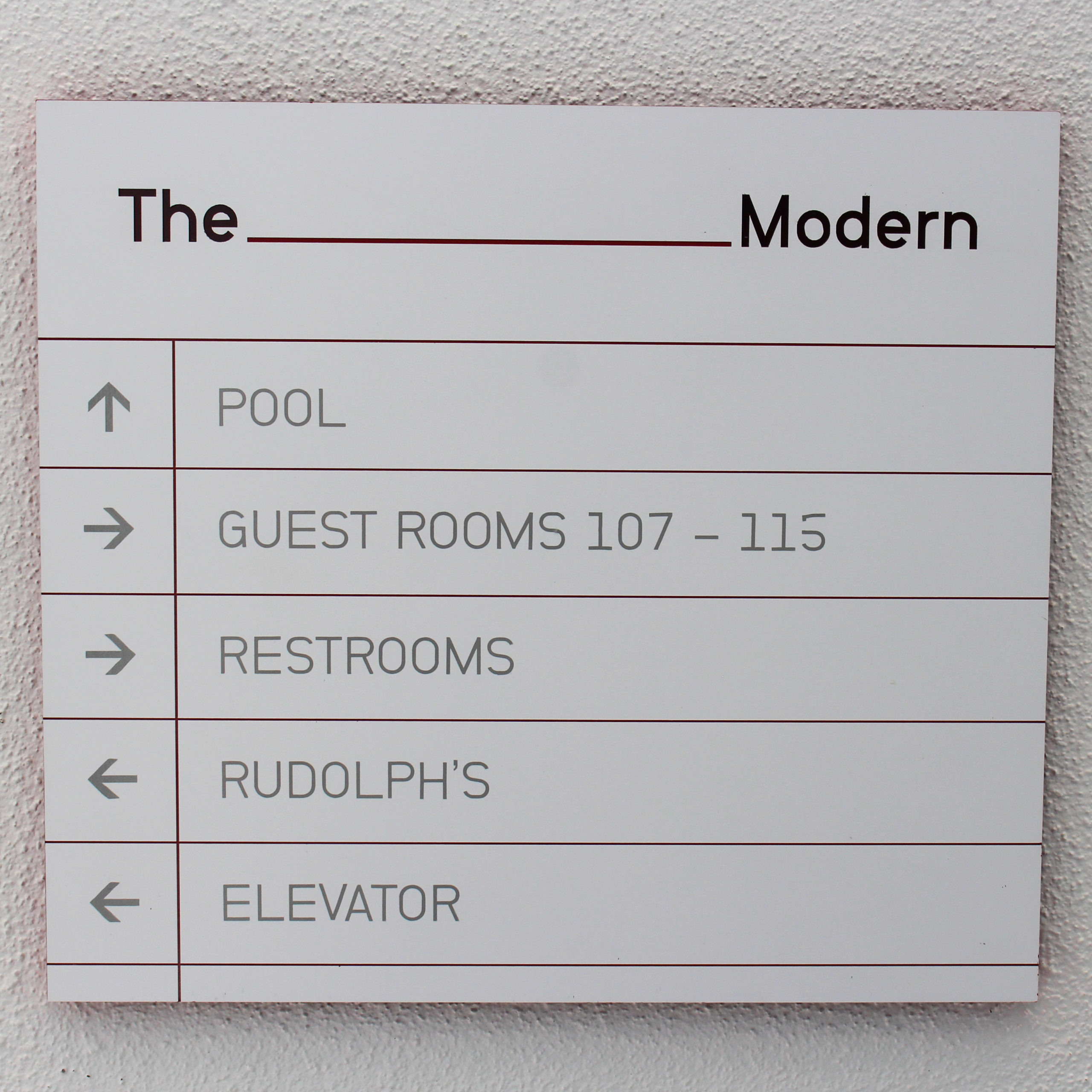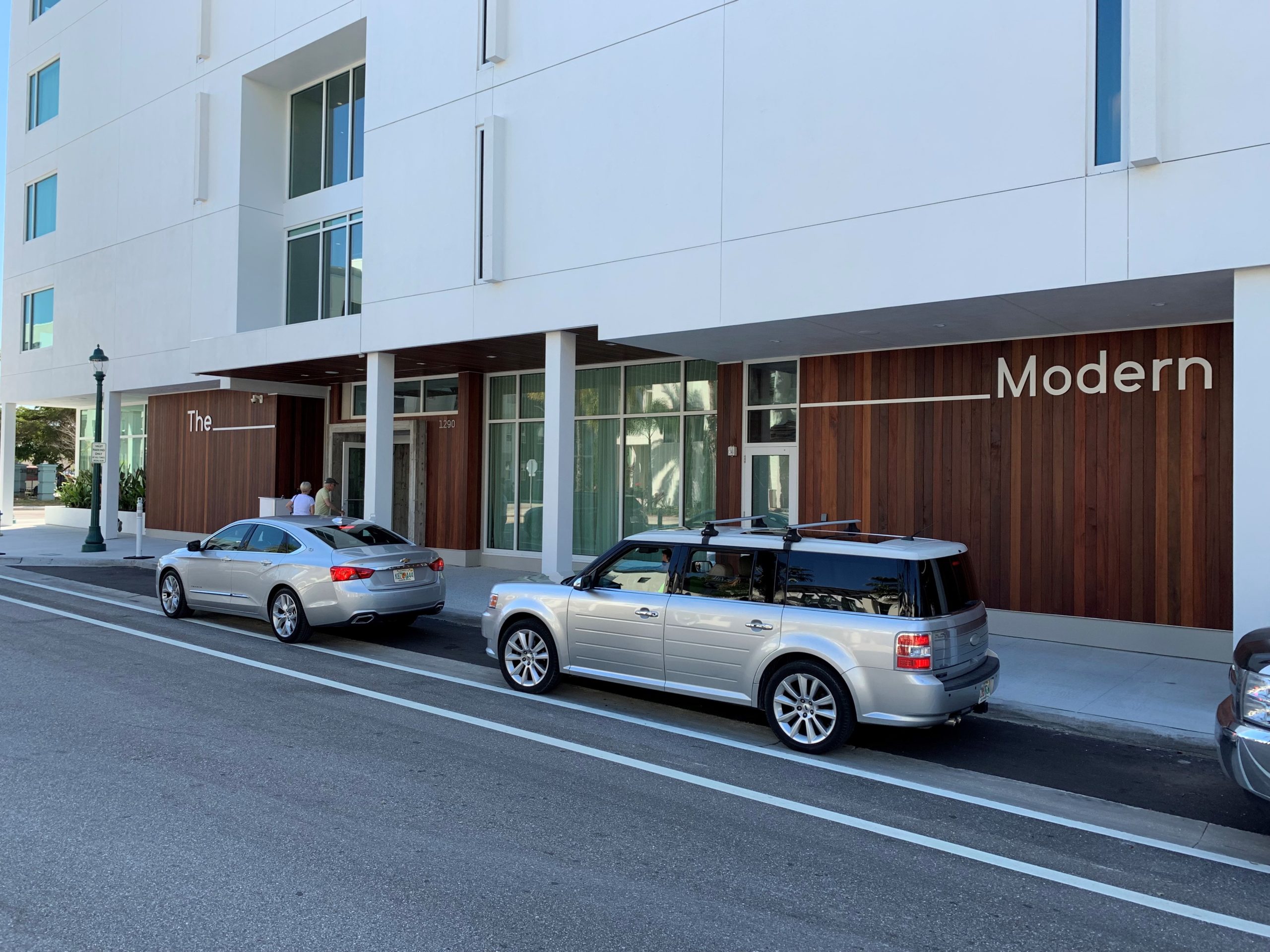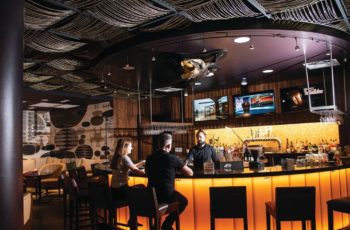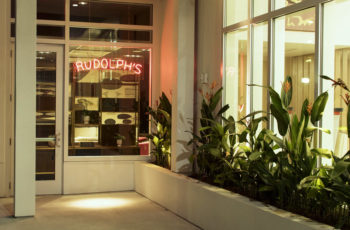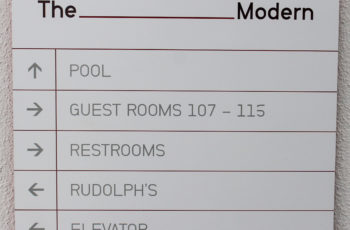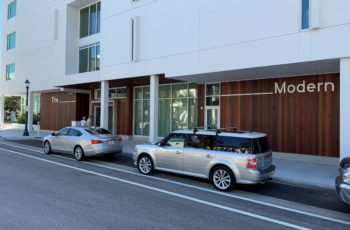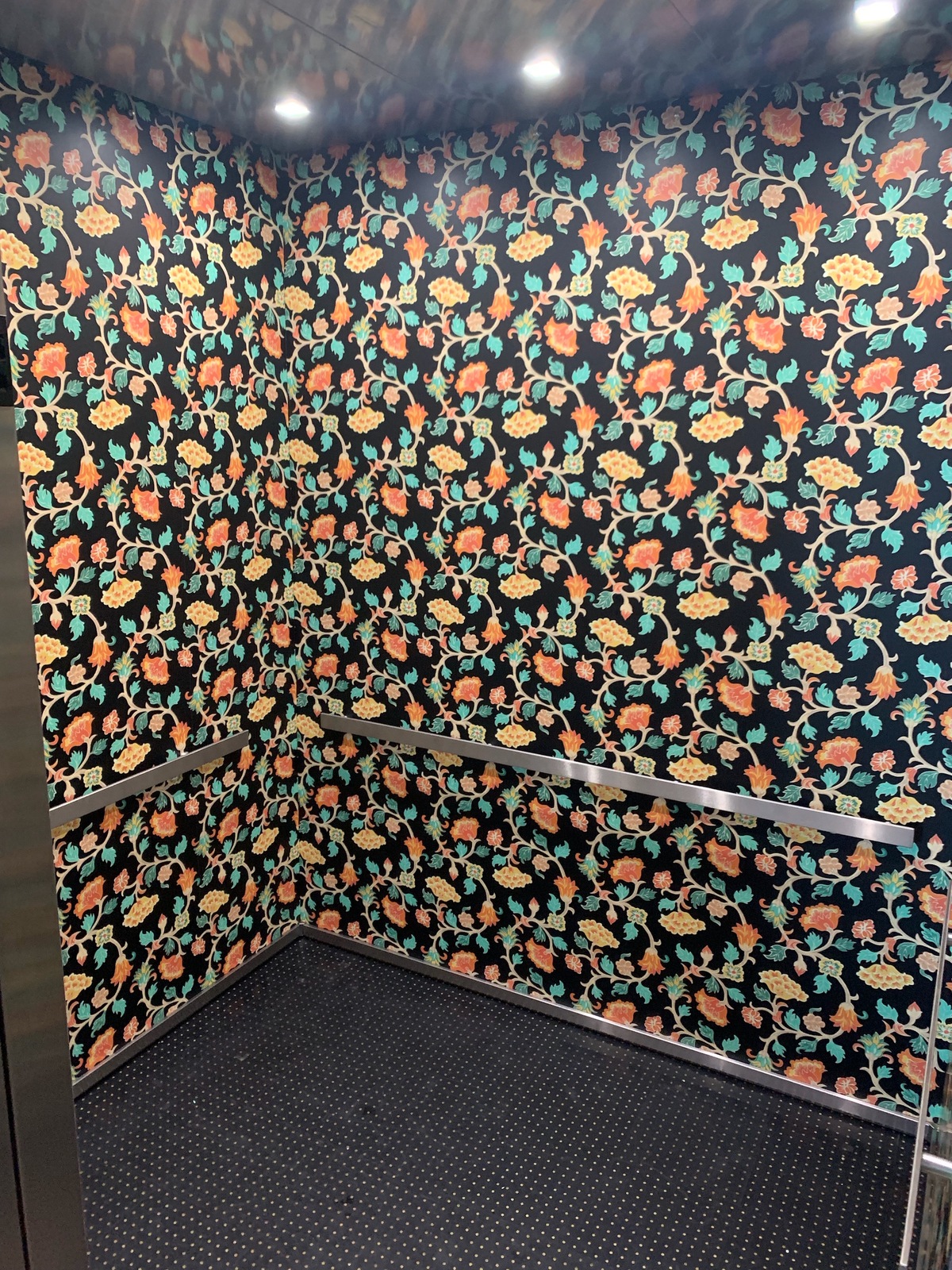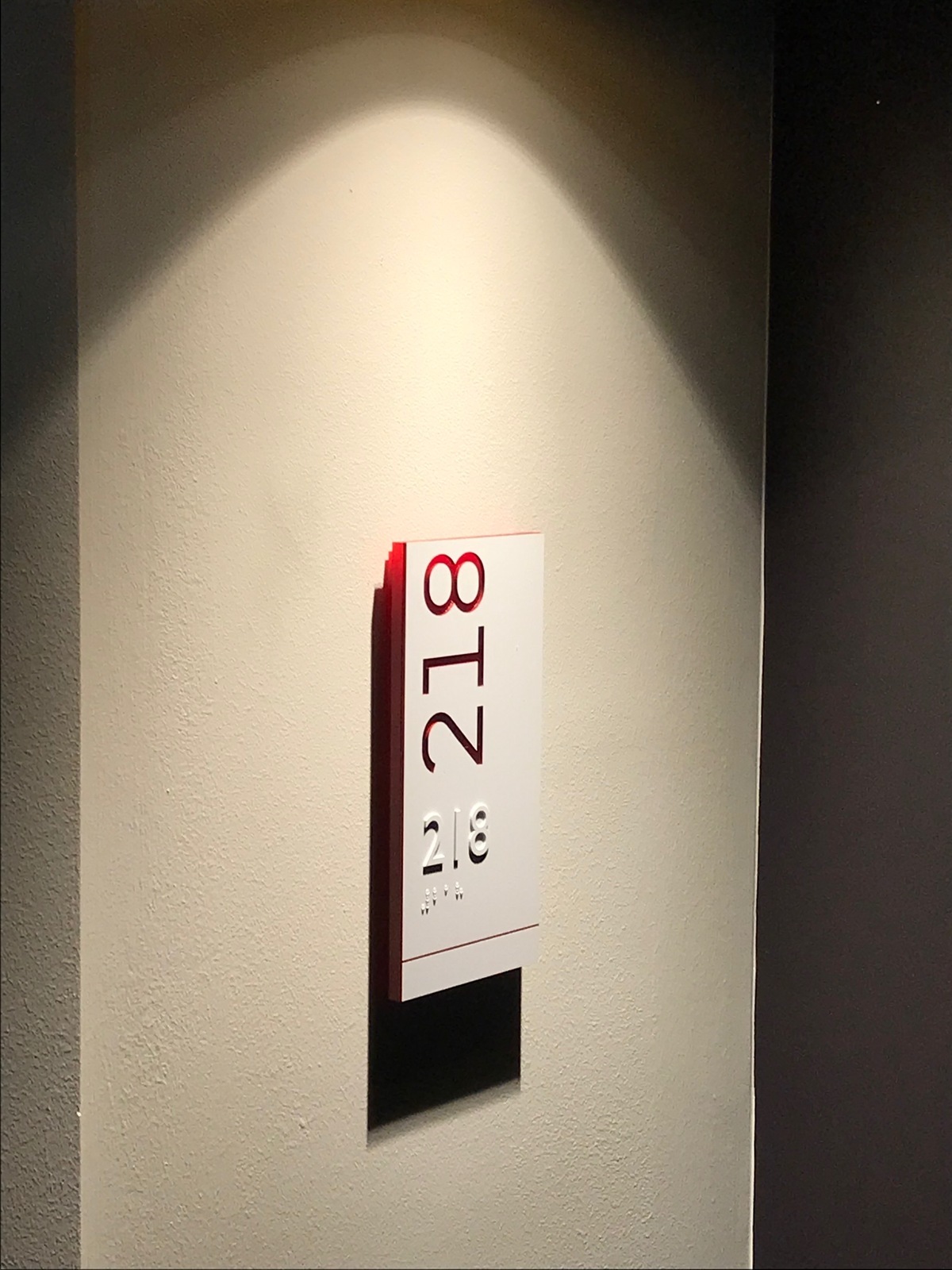 Client: Sarasota Modern Hotel
Location: Sarasota, FL
Industry: Hospitality
Signage Solution: Entry Signage, ADA, Graphics, LED & Neon Lighting
Project Description
In coordination with the Developer and their General Contractor, Creative Sign Designs designed, fabricated and installed all of the signage on the property. This project features a very diverse mix of signage, graphics, and architectural features and truly showcases CSD's ability to provide a turnkey experience for our clients.
Signage Features:
Entry Signage: ¼" thick aluminum waterjet cut lettering, stud-mounted to hardwood building facade. While minimal in nature, the signage spans the entire entry area of the hotel and is often used by guests as a backdrop for social media posts. The metal on wood aesthetic perfectly captures the mid-century modern flair seen around the property.
ADA and Wayfinding Signage: Unique 3-part layered acrylic and Rowmark signage showcases look and function. The red rule line on the signage and color combination is an on-brand element that helps carry the essence of The Modern throughout the property.
Vinyl Graphics: Digitally printed vinyl wrap floral patterns inside the elevator cabs provide the flair and experience the hotel wanted to achieve. Rule lines and minimalist vinyl distraction graphics provide safety and subtle brand touches throughout.
LED Bar Feature: Offset stacked ¼" thick frosted acrylic panels are back-lit with an RGB LED system providing the bar at Rudolph's the ability to change the entire feel of the room with the touch of a button. This unique feature is truly a staple of the restaurant's image.
Neon: Red skeleton neon tubing suspended at the street-level entry to the restaurant. This is another on-brand touch accomplished by neon signage. It effectively captures the classic feel of Rudolph's brand mixed with the modern artistic touch of the property.