Creative partnered with DPR Construction on the signage package for the new Hillsborough County Aviation Authority office buildout in the newly constructed SkyCenter Building. Creative previously worked with a different contractor on all of the exterior signage during the main construction so we were familiar with the layout and design of the building. Once DPR was awarded the interior build out we were contracted to take on the sign package based on our experience at the SkyCenter and relationship with DPR.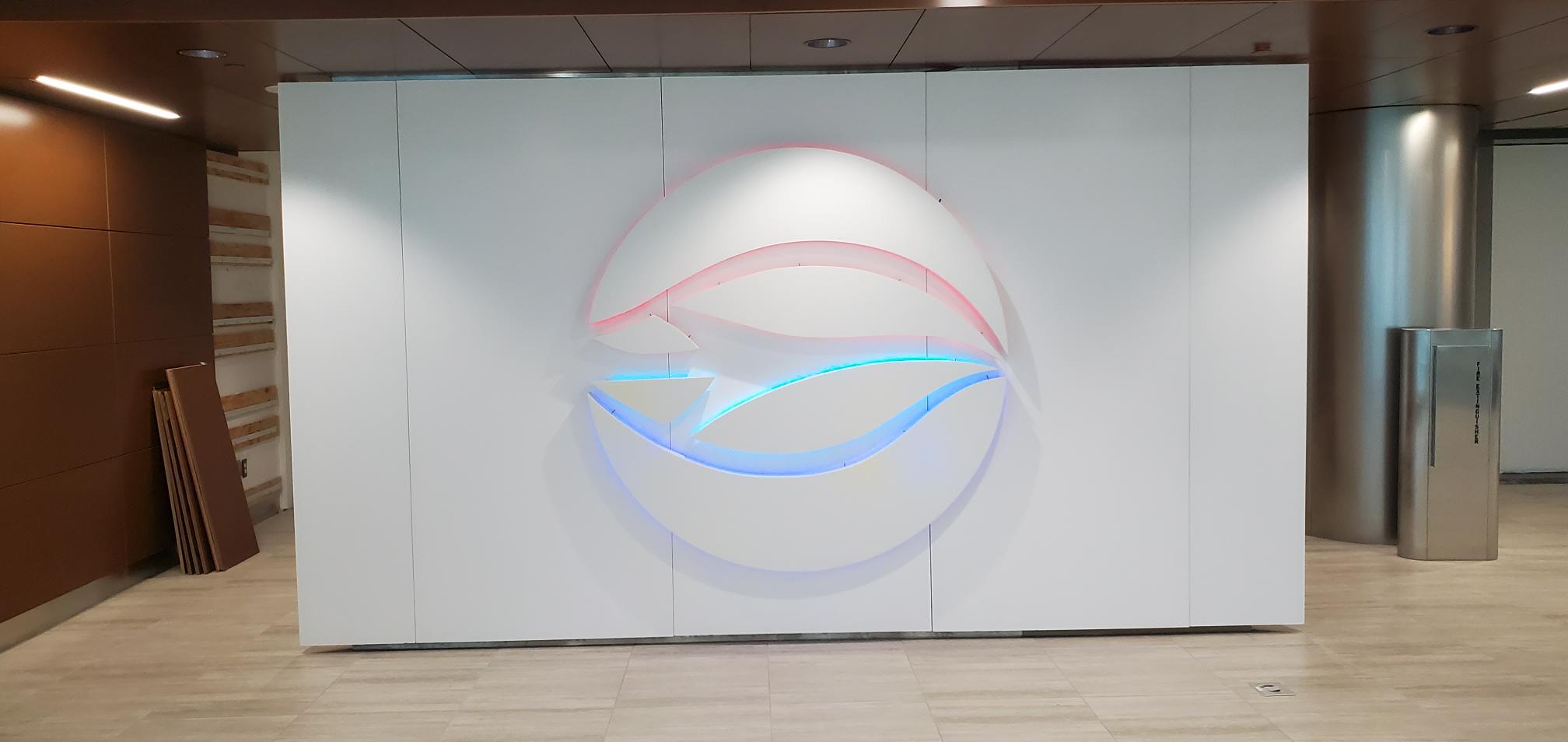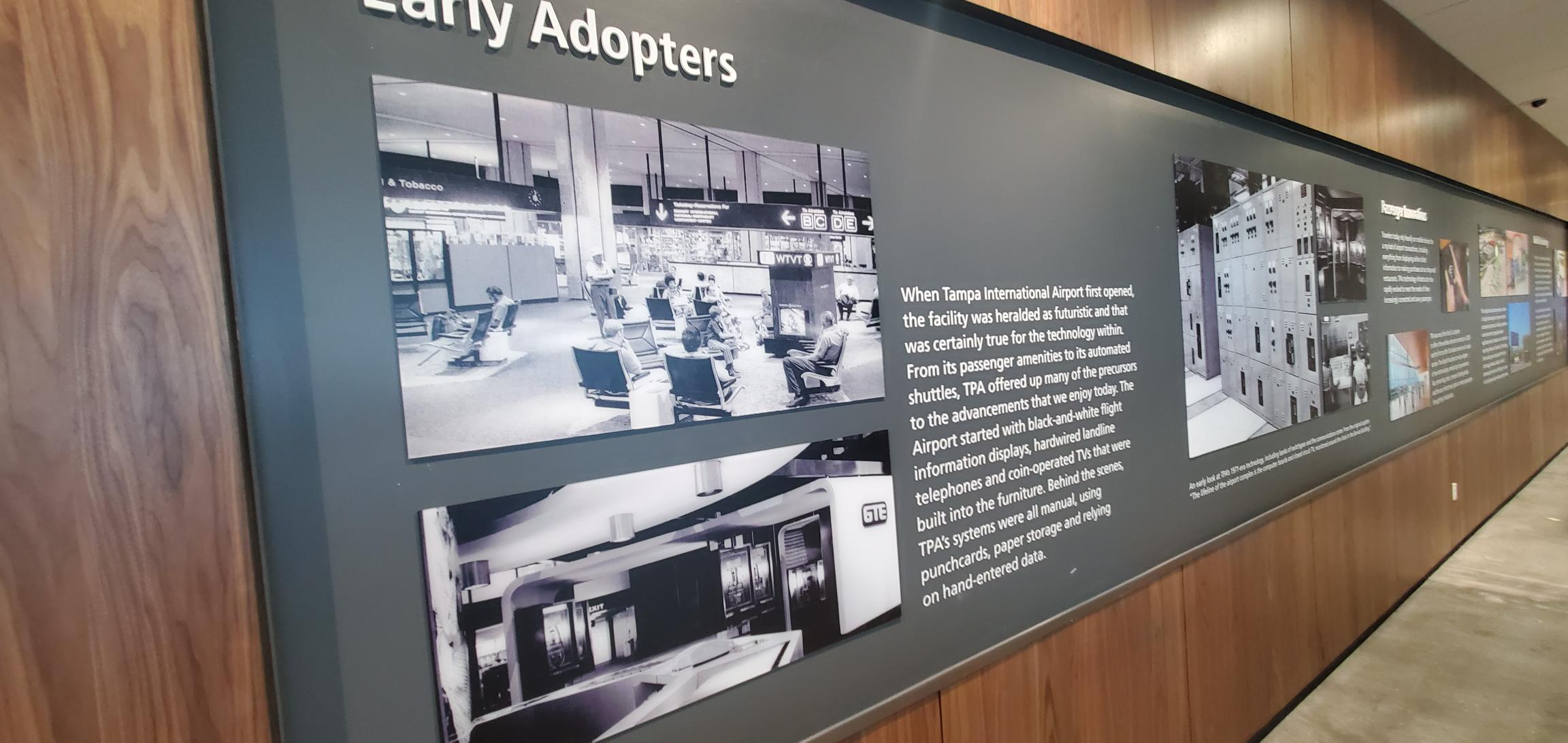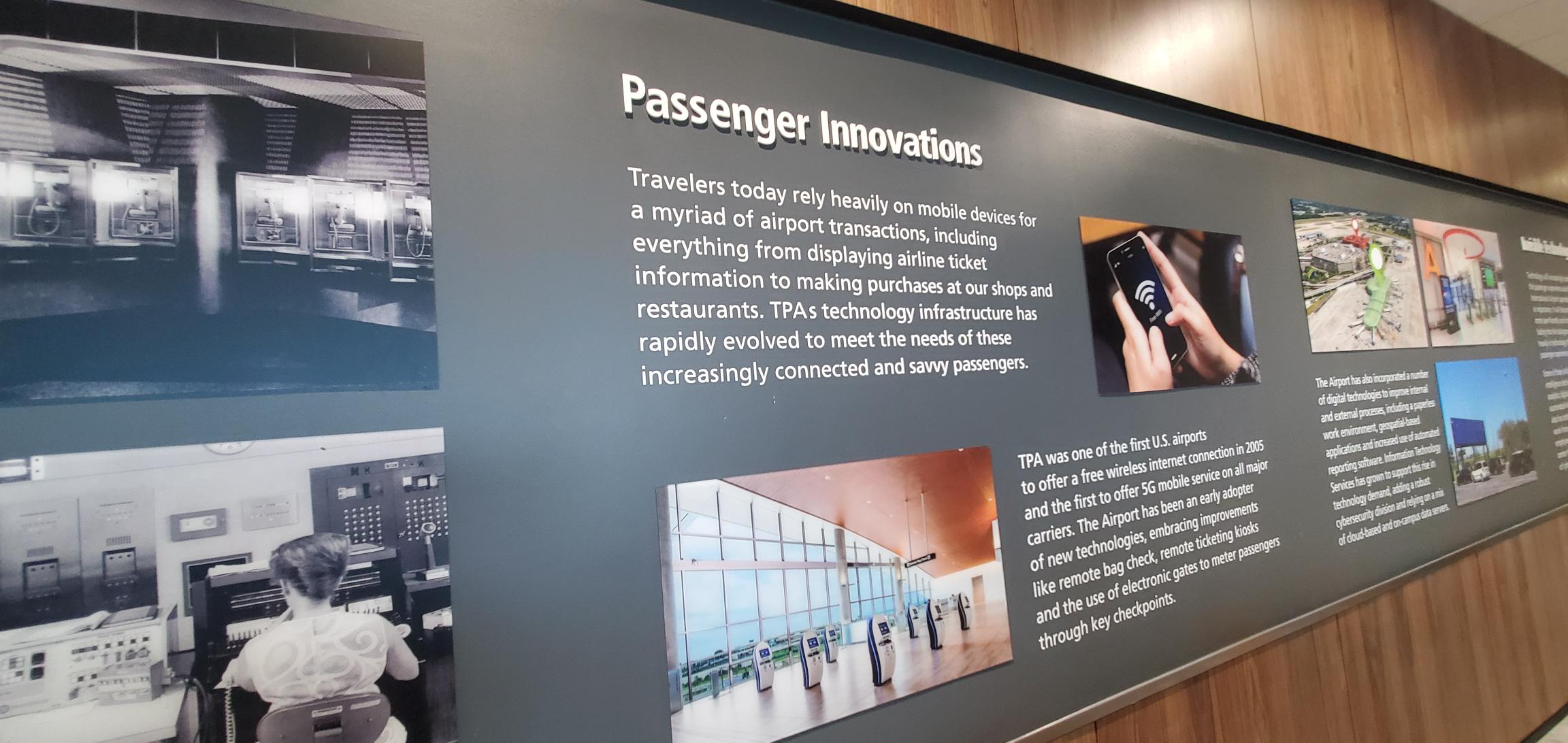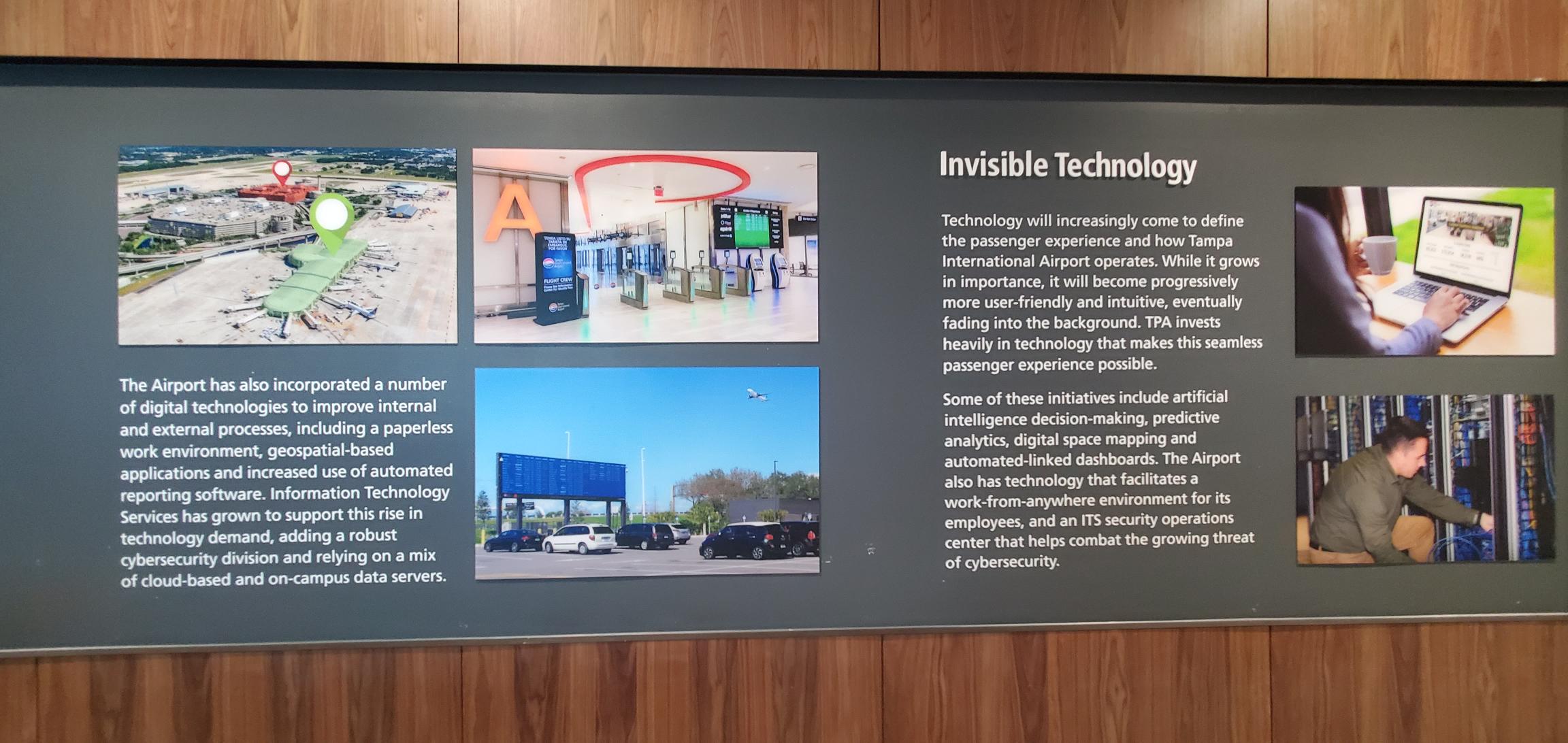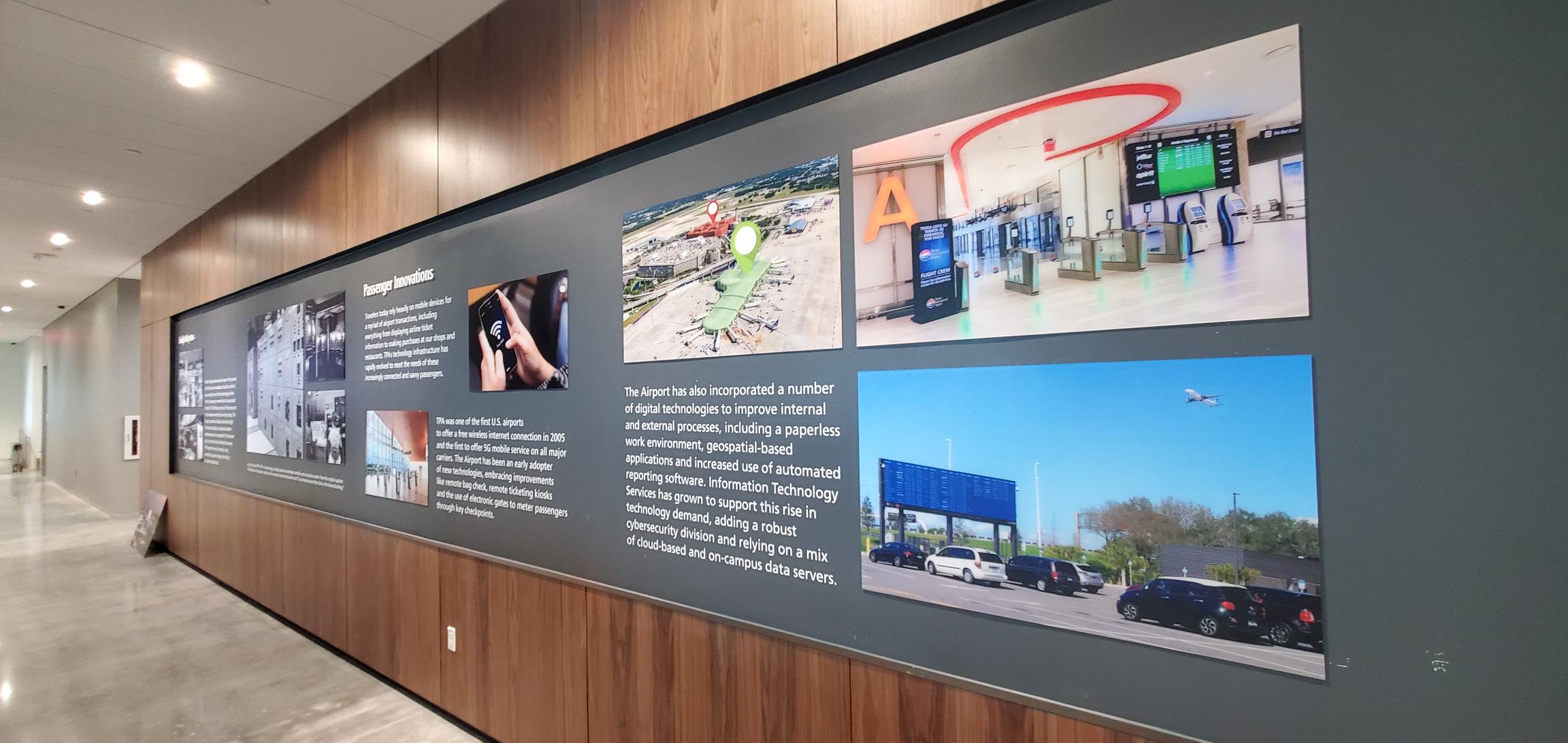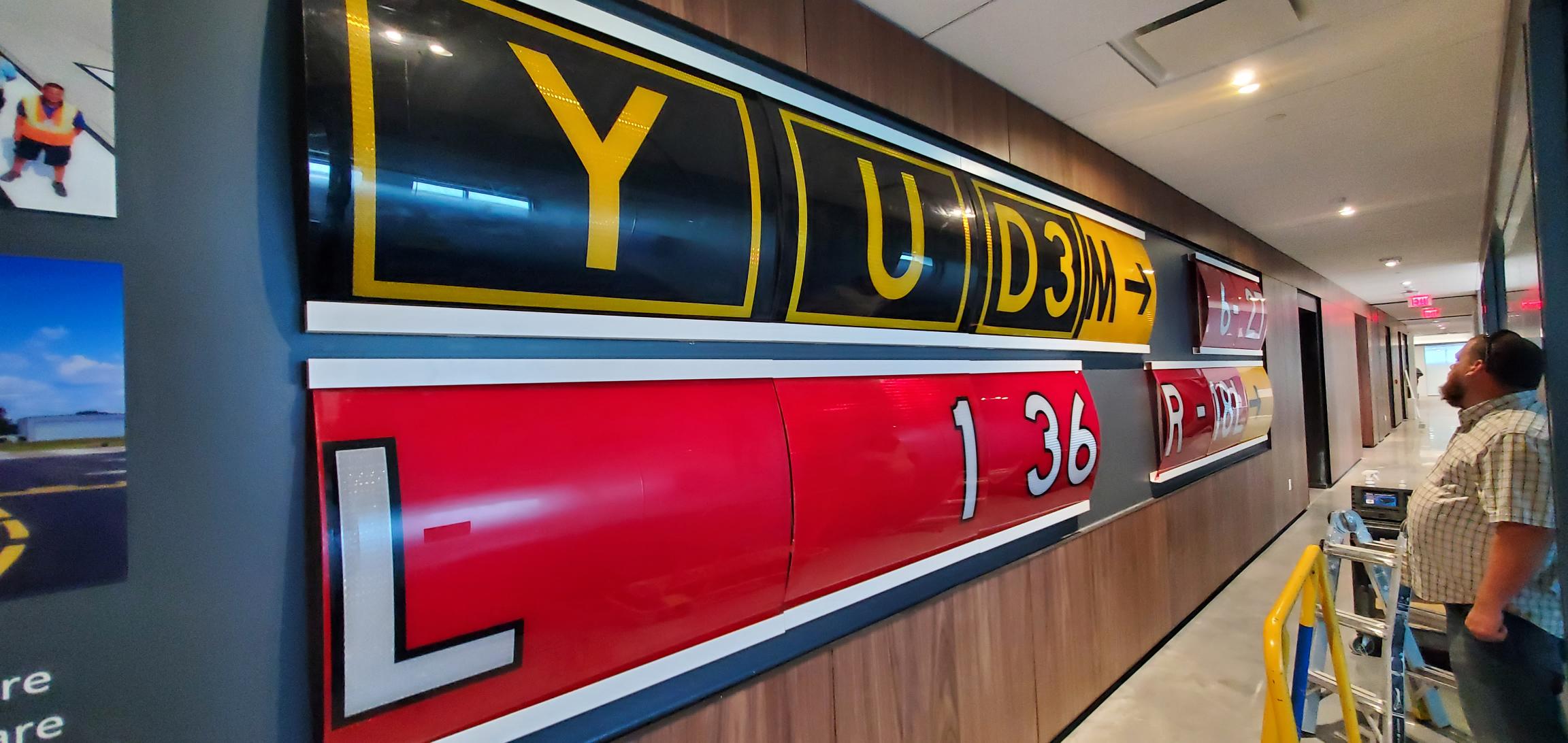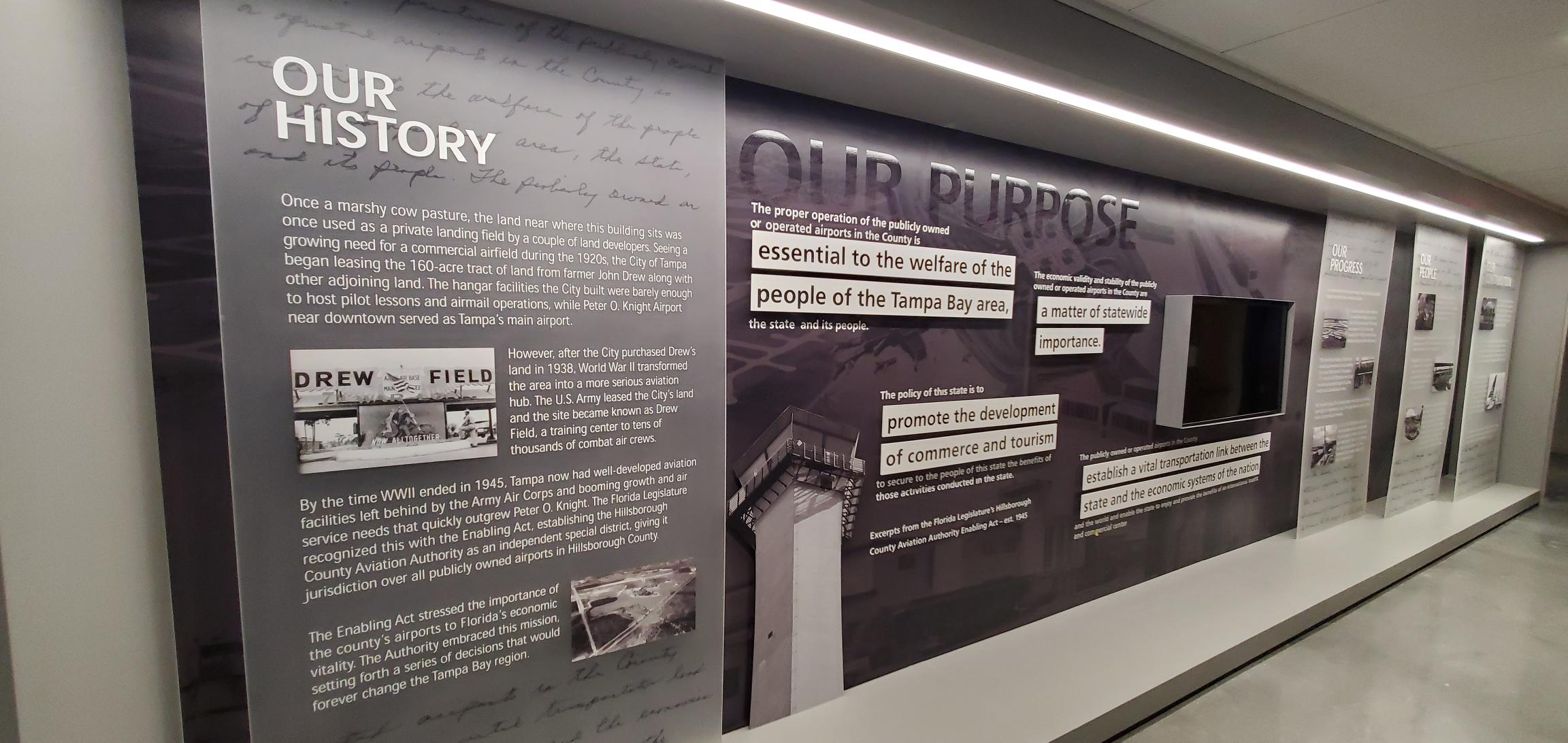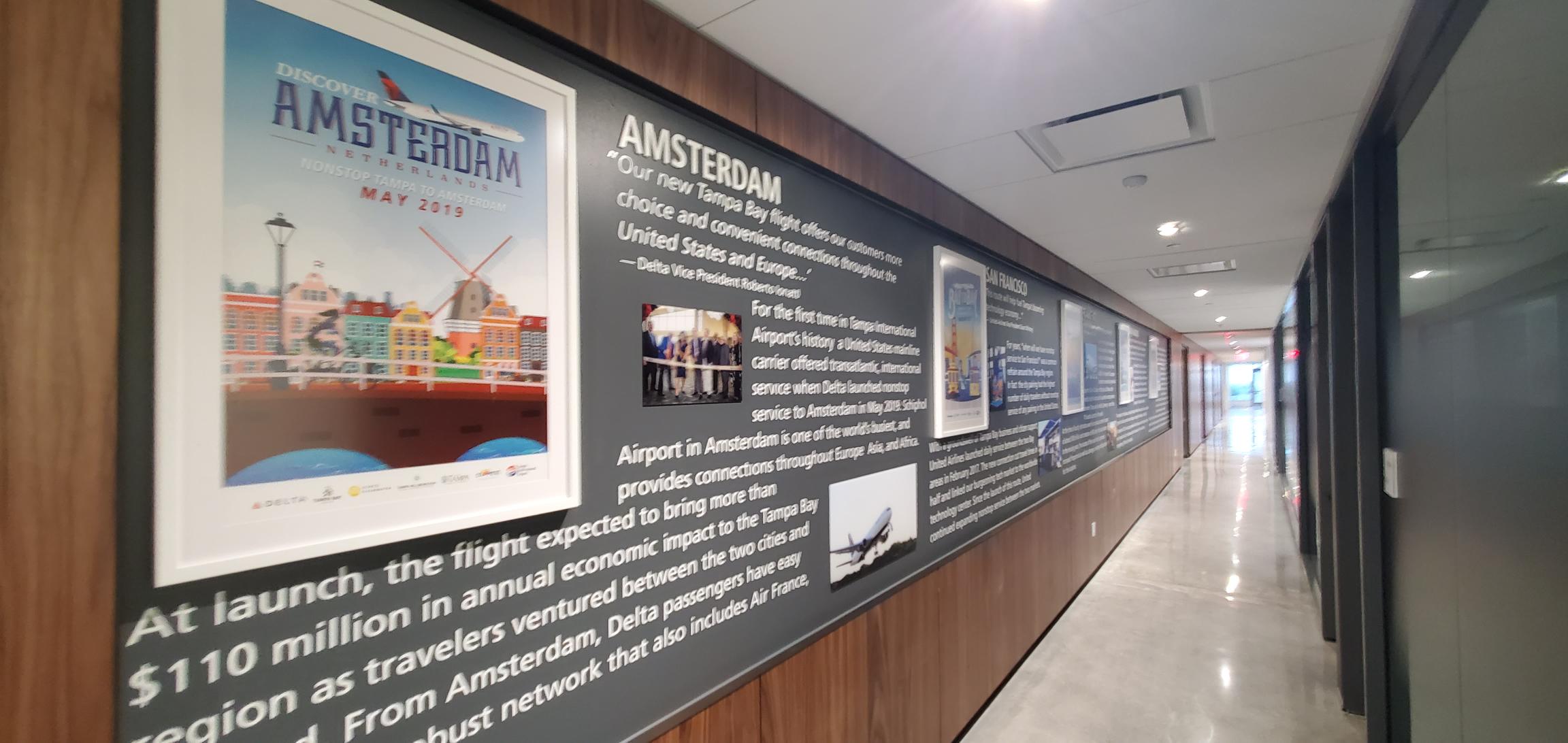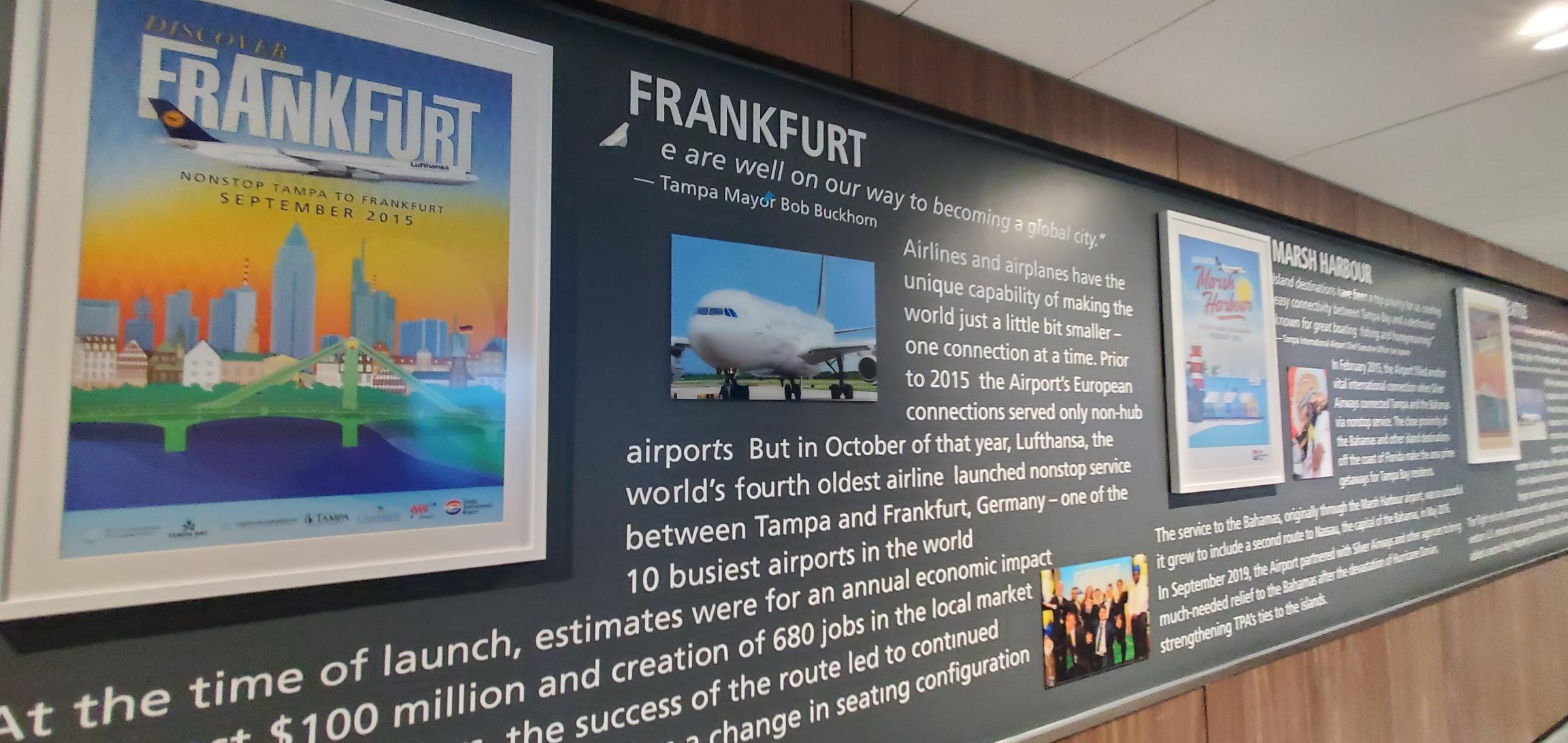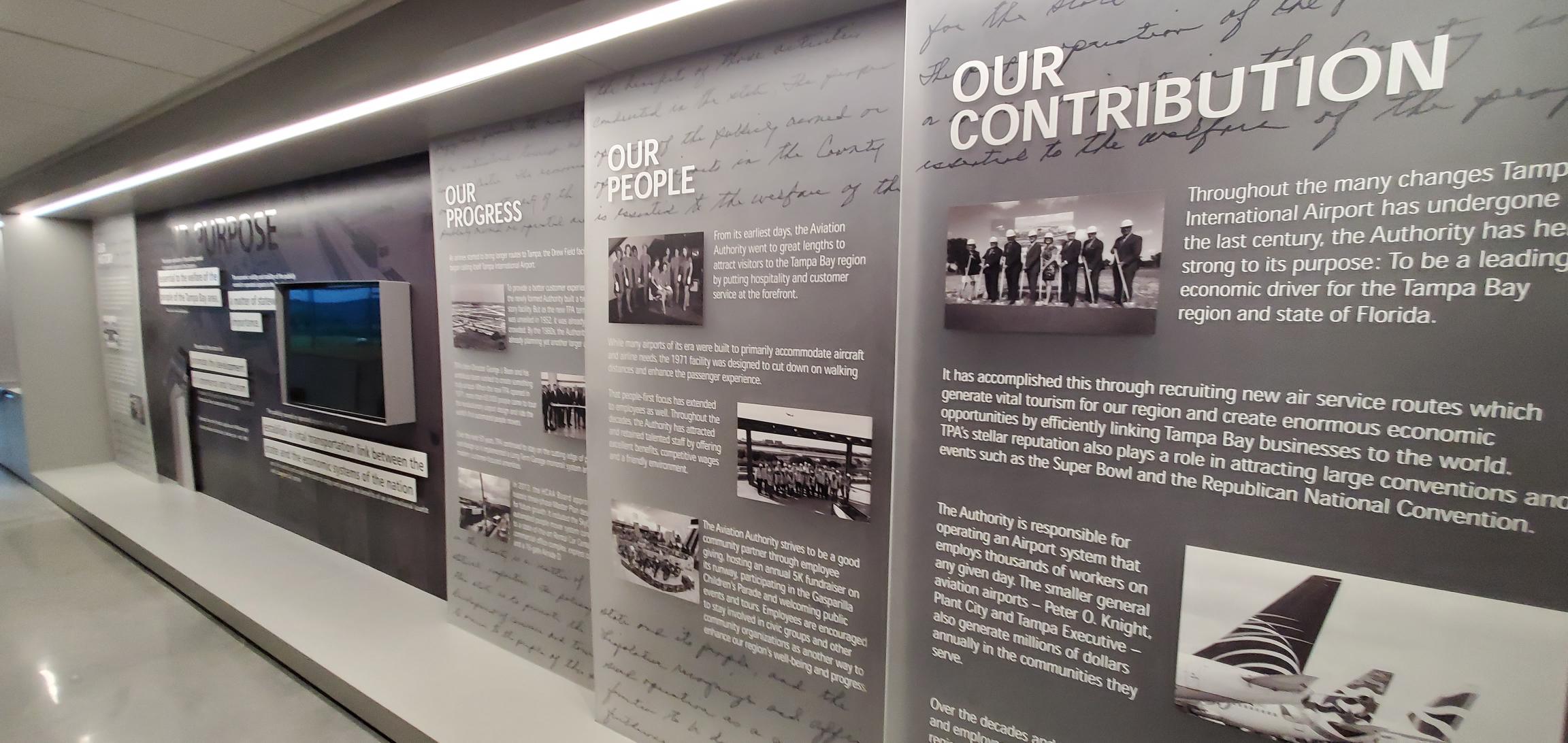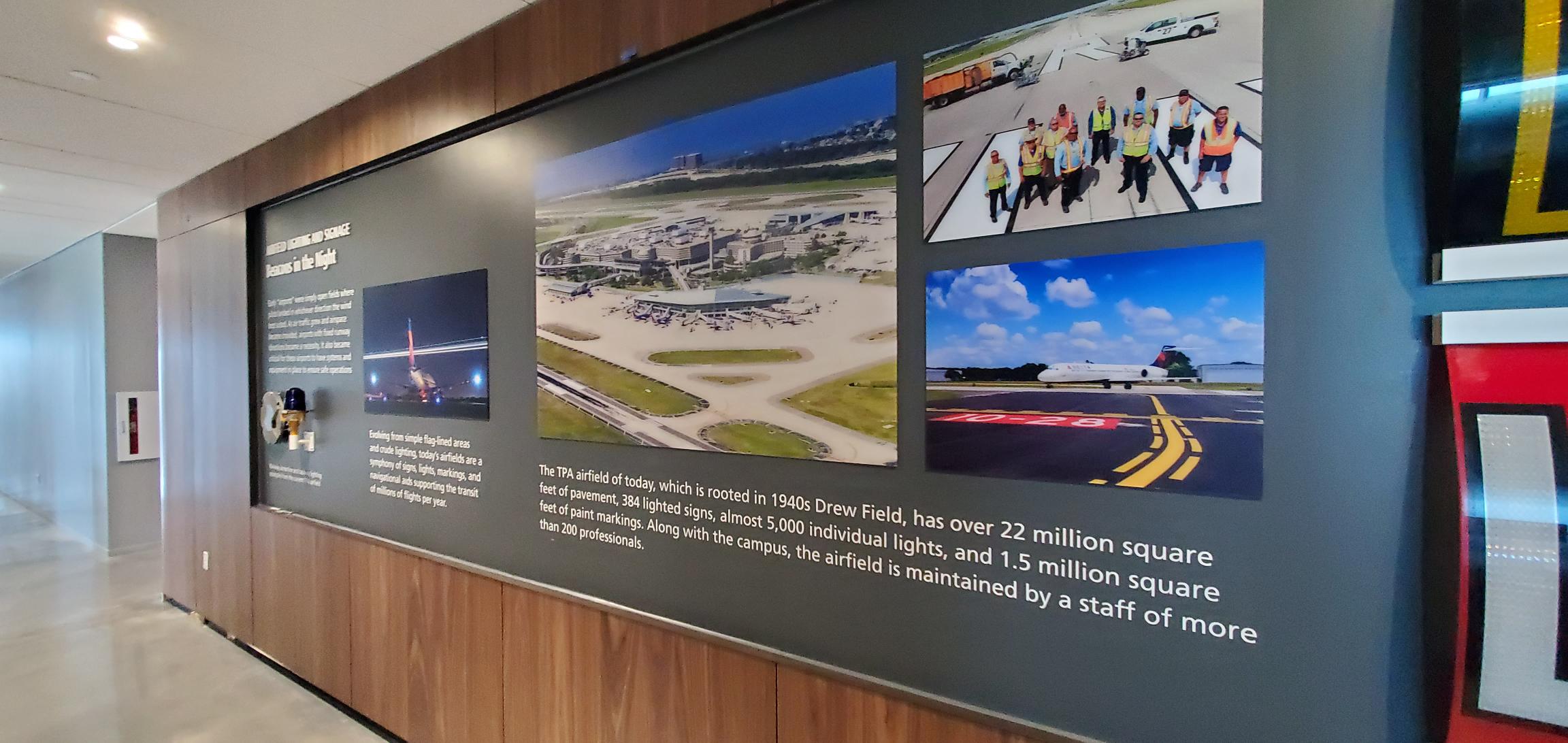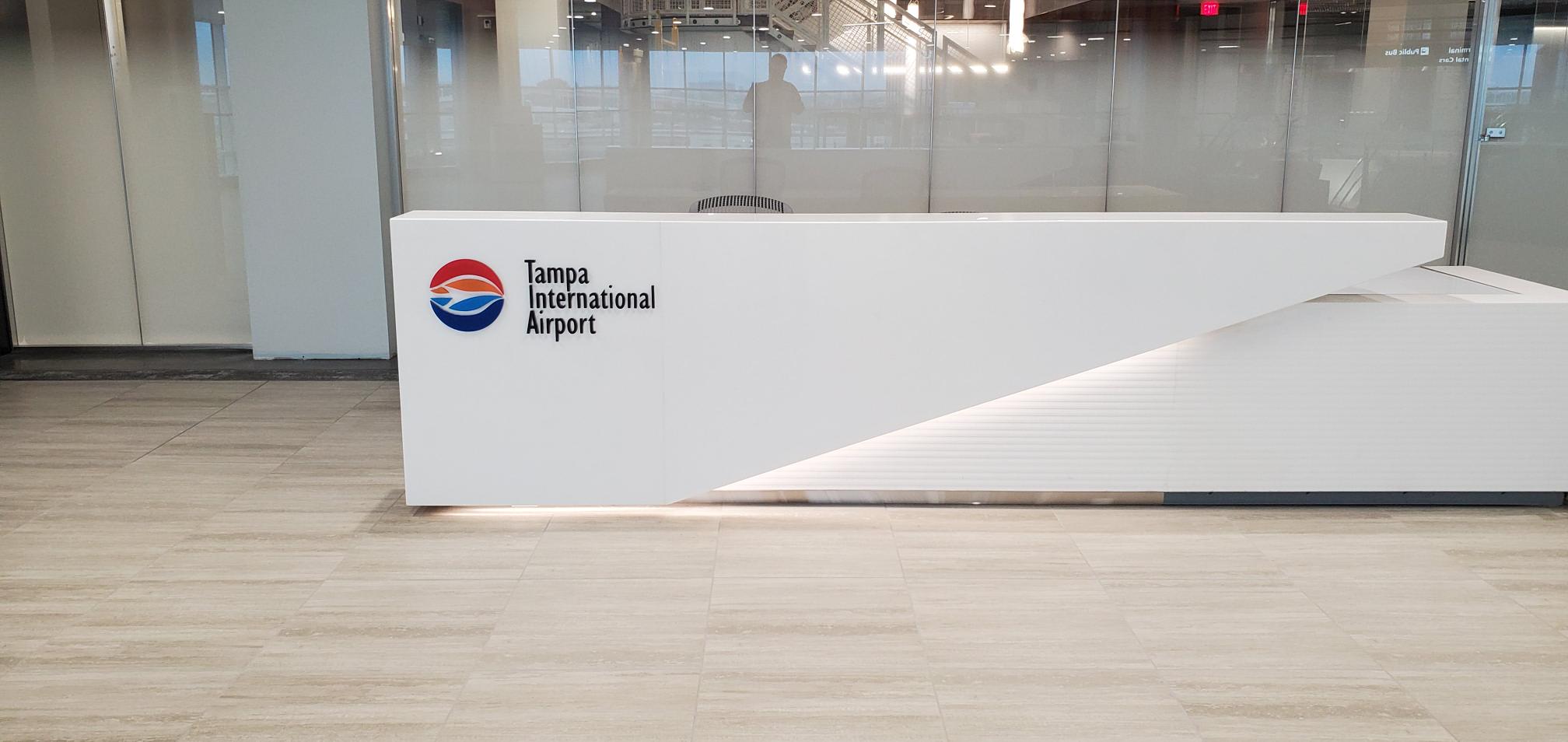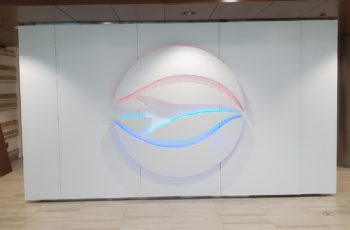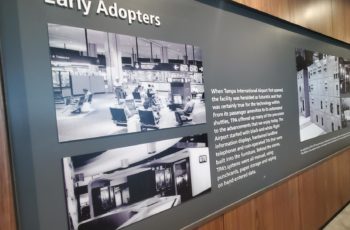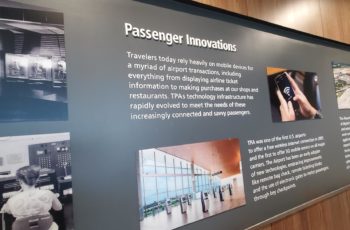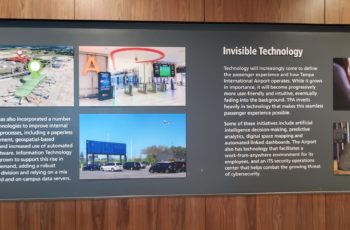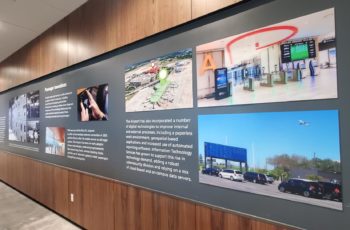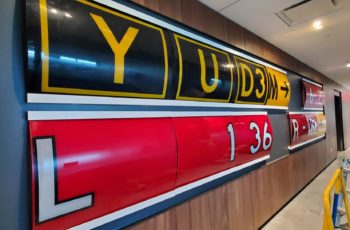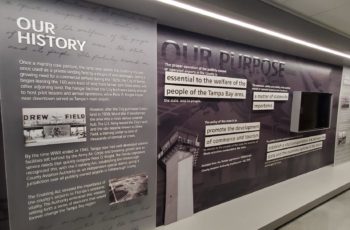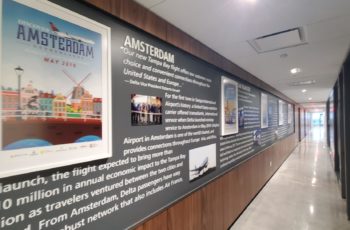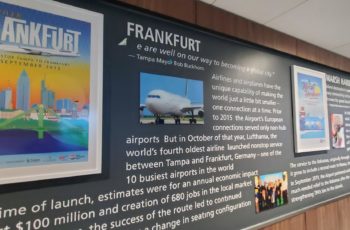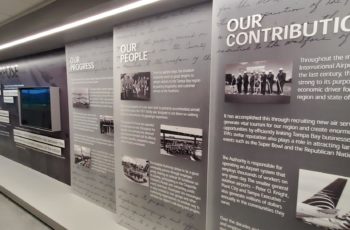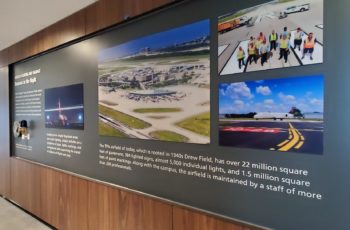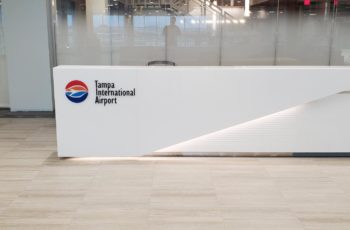 Client: DPR Construction
Location: Tampa, Florida
Industry: Corporate Office
Signage Solution: Corporate Office Interior Signage.
Project Details
Working closely with the contractor and the design firm Creative created samples of graphics and different sign types to ensure that the signs met the designer's intent. HCAA also wanted to incorporate some memorabilia, from years ago, into some of the walls so we worked closely with the design team to ensure the graphics and signs captured their vision. 
Interior ADA Room ID signs:
– Code compliant signs
– Office insert signs
– Cubicle signs
– Directionals
– Emergency signage
History Wall
Vinyl wall graphics
Frosted vinyl
Illuminated reception sign
Logo signage
Flat cut out letters
Creative worked around other trades to hit a very tight install timeline so we could ensure that the client had everything up prior to move in day. Being flexible and having a sense of urgency were critical in the success of this project. We look forward to our continued partnership with not only DPR construction but with the Tampa Airport and Hillsborough County Aviation Authority.