Project Overview
Sumner High School is the largest high school Hillsborough County's School district has ever constructed at 265,000 square feet. It is located at 10650 County Road 672 in Riverview, in the fast-growing area of southeastern Hillsborough County. This state-of-the-art, picturesque campus has been awarded the distinction of becoming an official Cambridge AICE school, one of the first-ever in Hillsborough County Public Schools, and will also be home to an innovative, one-of-a-kind program called Academy 2027.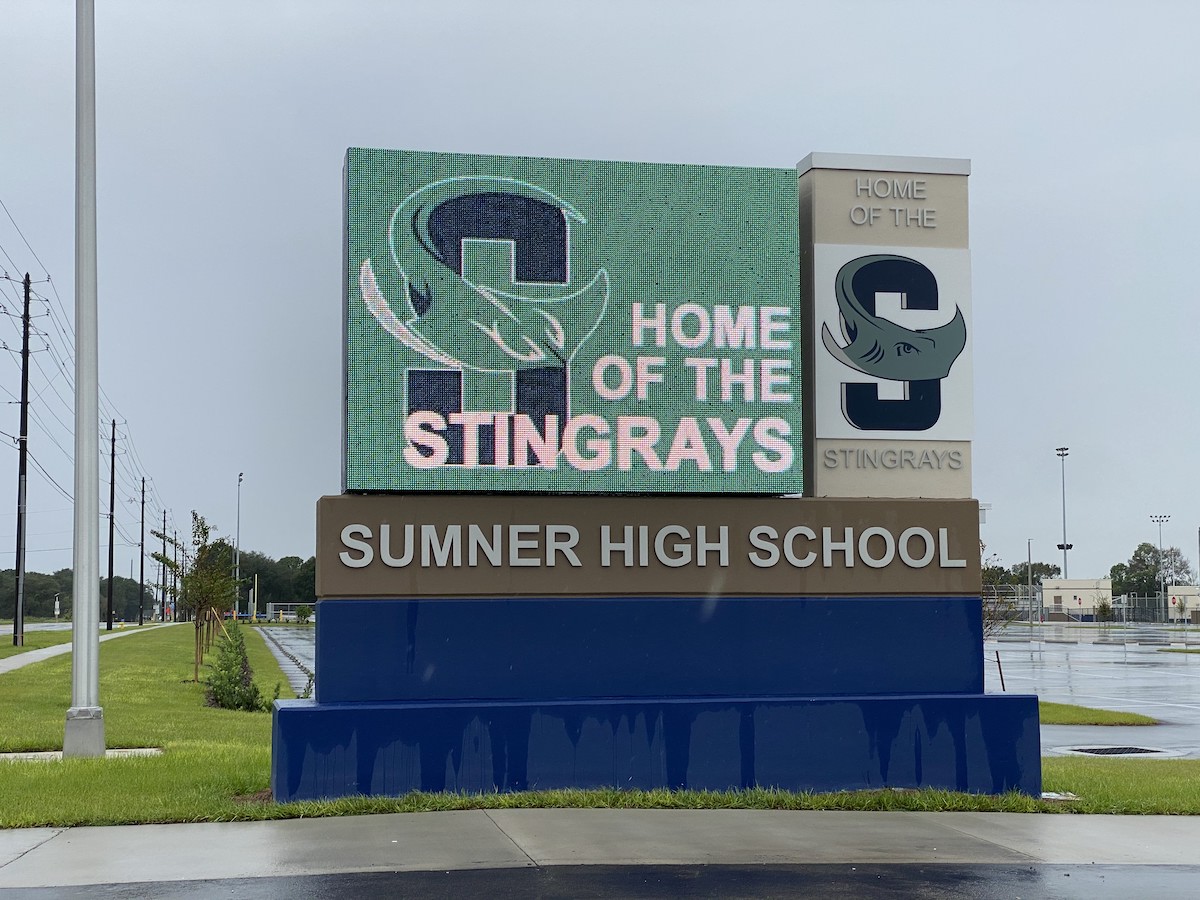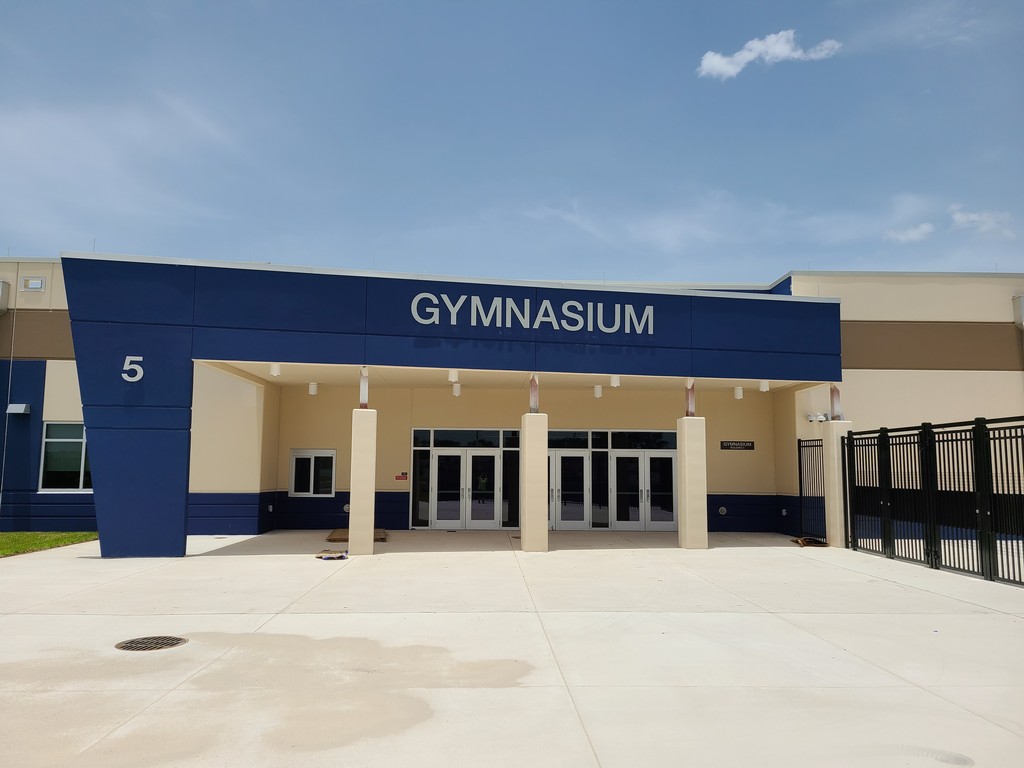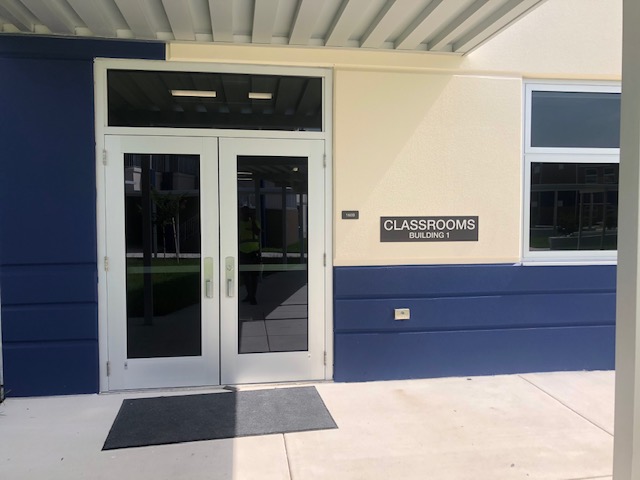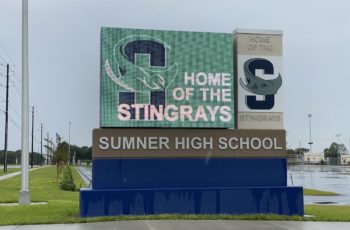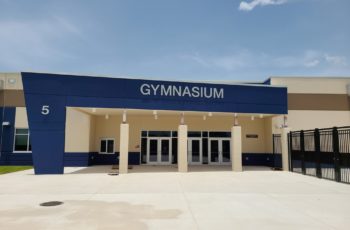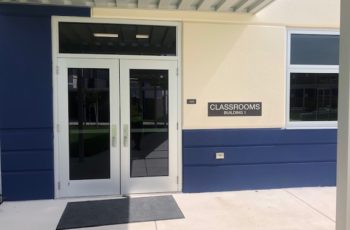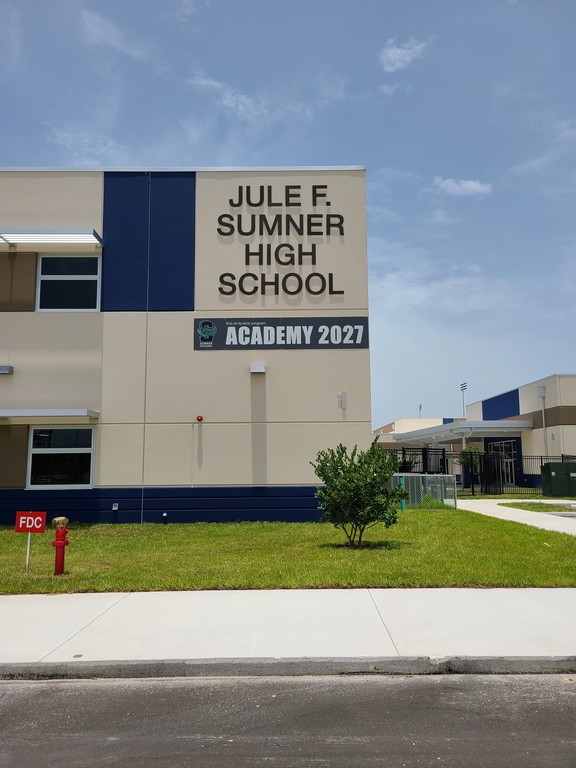 Client: CORE Construction
Location: Riverview, FL
Industry: Education
Signage Solution: Entry signage, ADA and wayfinding, Building signage, Cast dedication plaque
Project Description
In coordination with the School District and their General Contractor, Creative Sign Designs designed, fabricated, and installed all of the signage on the property. This project features a mix of Exterior and interior signage and truly showcases CSD's ability to provide a turnkey experience for our clients.
Signage Features
EMC Marquee Signage: Double-sided EMC, classy logos, and metallic flat cut out lettering adorn a pre-formed concrete base and column creating a bold welcome statement.
ADA and Wayfinding Signage: Simple, but unique layered Rowmark signage produced with Creative's tamper-proof design in accordance with Hillsborough school sign code. The carefully chosen colors complement the architectural elements throughout the campus. Wayfinding ID signage assists with navigation around campus.
Building signage: 2' tall, metallic flat cut out lettering identifies the main building and additional facilities. A bold 16' logo panel proudly identifies the school as a First of its kind program, Academy 2027.
Dedication Plaque: A 2' tall, cast metal plaque identifying key project personnel greets visitors at the main facility entrance.