Project Overview
CSD recently partnered with Robinson Creative to fabricate and install exterior signage for Volaris Apartment Homes in Starkey Ranch in Odessa, Florida. The scope included 3 illuminated blade signs, reverse illuminated channel letters, and flat cut out letters.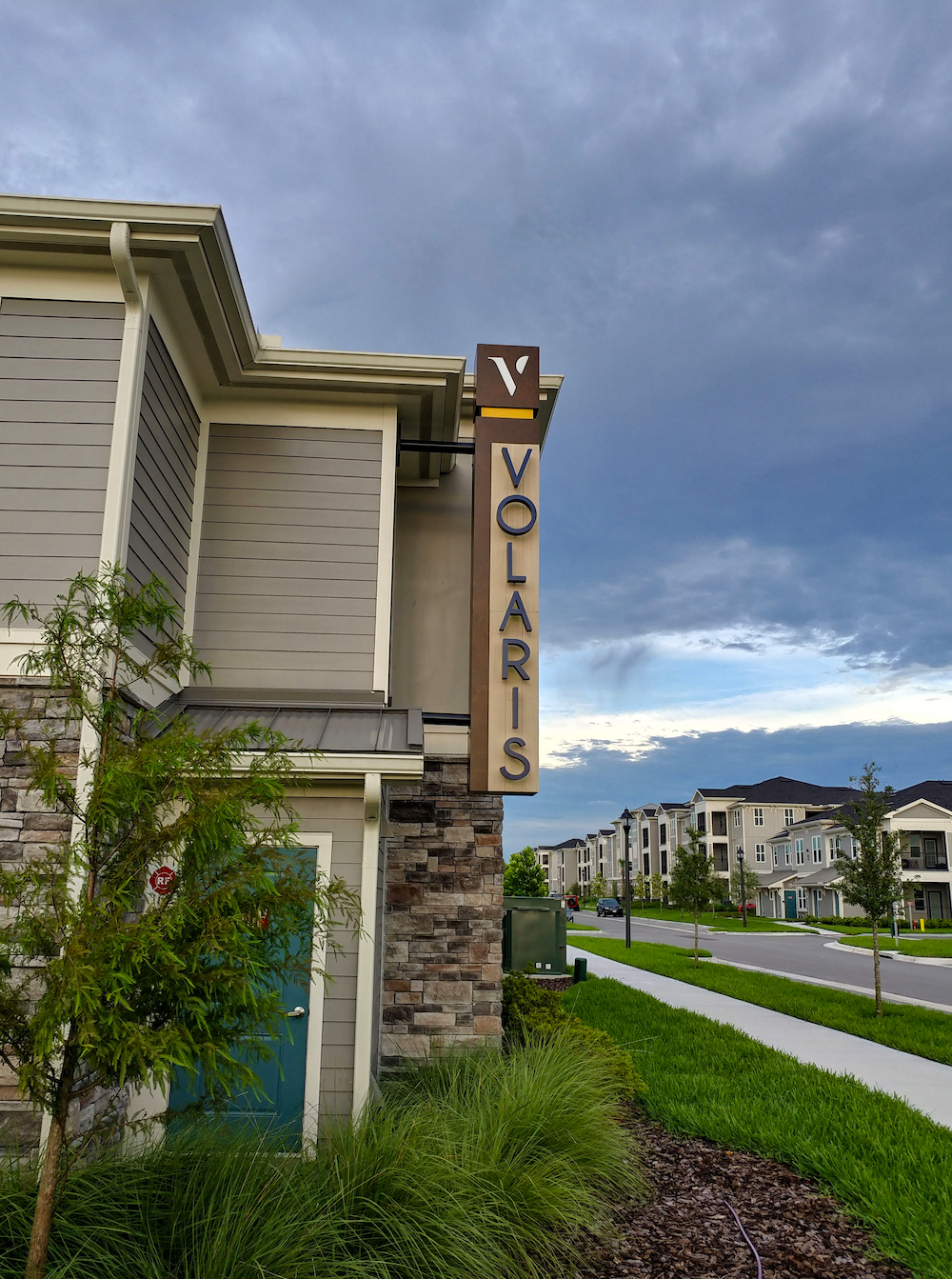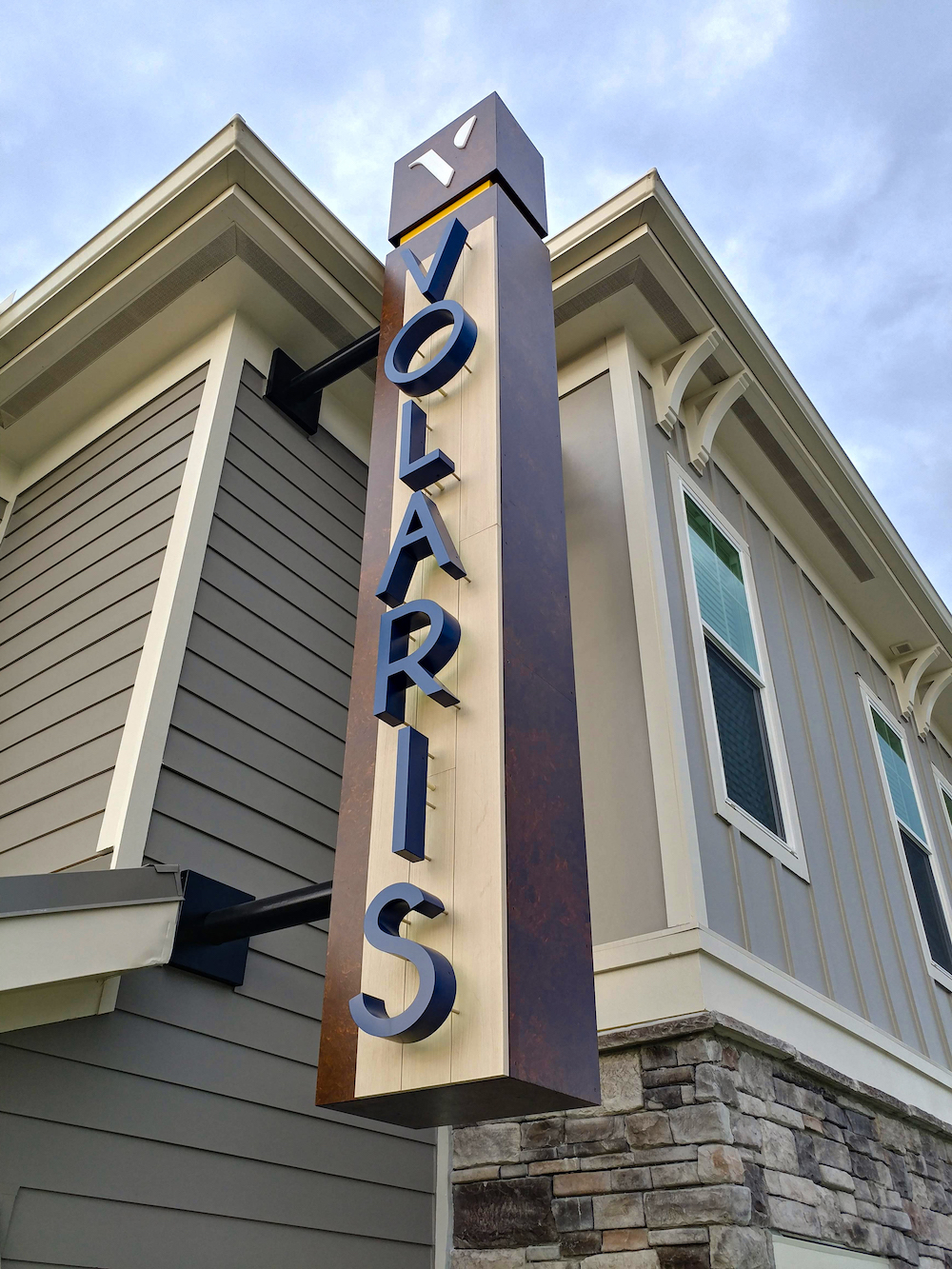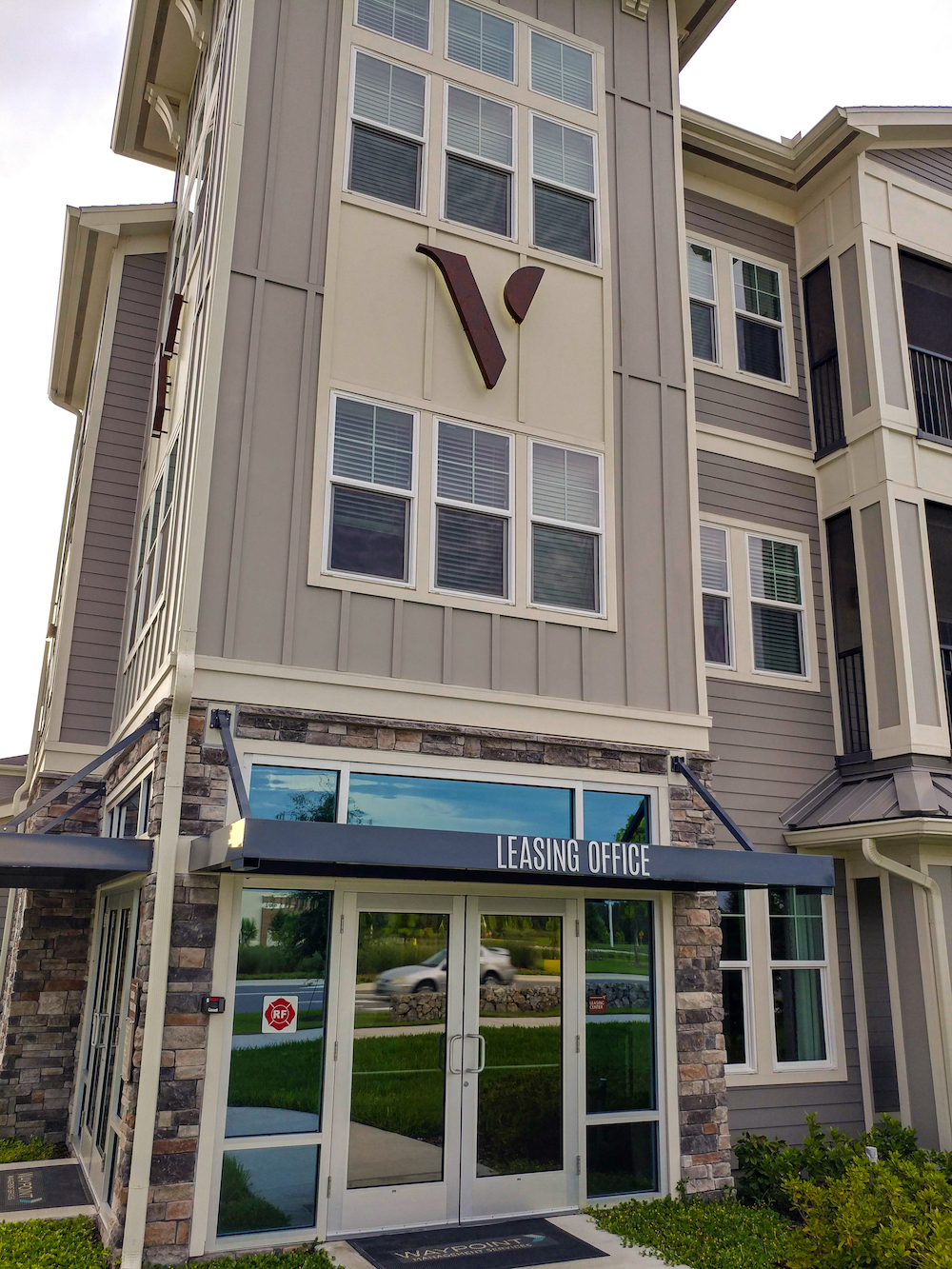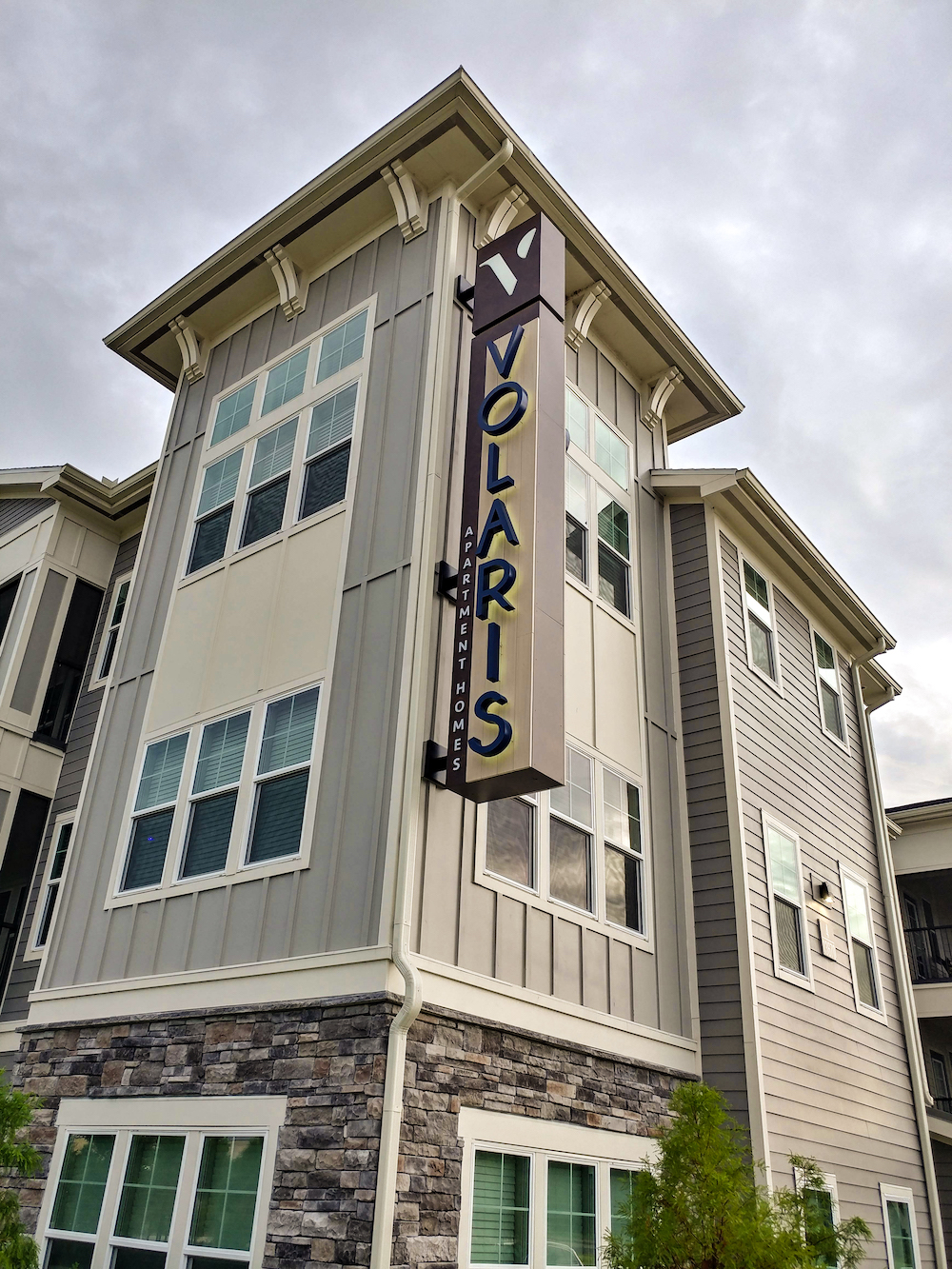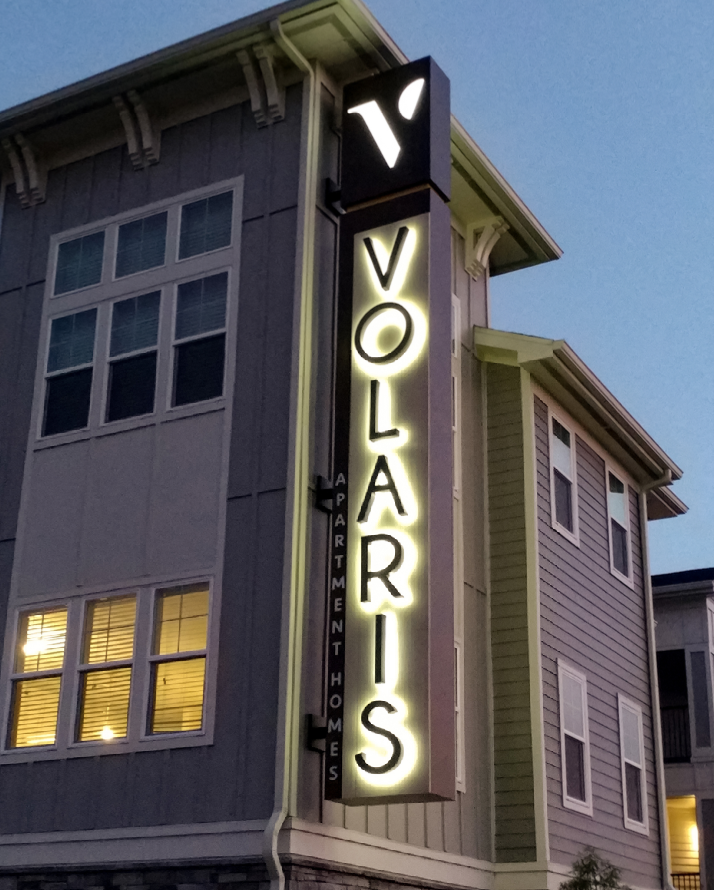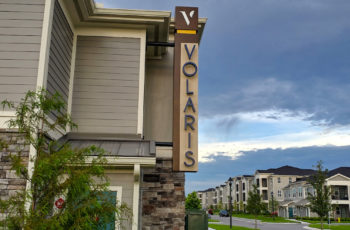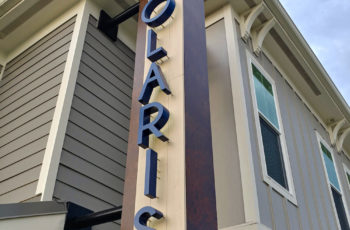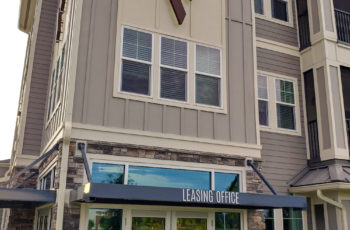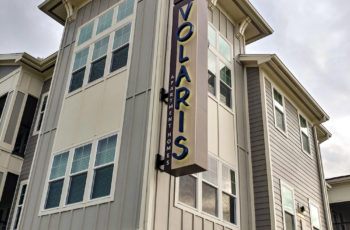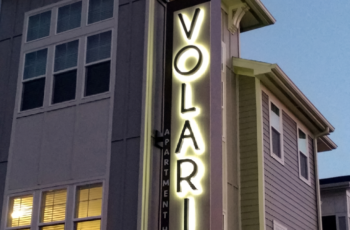 Client: Robinson Creative
Location: Odessa, Florida
Industry: Multifamily
Signage Solution: Exterior Signage, Illuminated Signage

Project Description
This sign package was going in a multifamily complex and is on land in the Starkey Ranch Community areas. This community has many green initiatives set up from the Starkey Family when they sold the land for development. This includes the use of softer indirect lighting for the halo lit style letters. It also includes the use of the Cali Bamboo composite decking which is a 100% recycled material giving the look of the wood finish and the custom faux Cor-Ten steel painted finish both of which tie into the green initiatives of the Starkey Ranch setting. Robinson Creative designed the sign with these specifications.
This project was the first time for a couple parts of the sign package for our fabrication team. The Cali Bamboo composite material applied as the background behind the channel letters had to be all cut to size per design requirements and then adhered to the face of the aluminum cabinet. This was the first time for our architectural fab and final assembly departments working with that substrate. It was easy to cut and drill and adhered without issue to the cabinet to give the sign a great long life faux wood look. The painting team also had a challenge with creating a faux painted Cor-Ten steel look. The paint team used multiple colors and a hand finishing on all the cabinet areas prior to the clear coating with the Akzo Nobel paint system. The entire fabrication team did an amazing job and we were all very proud of their craftsmanship on this entire sign package.