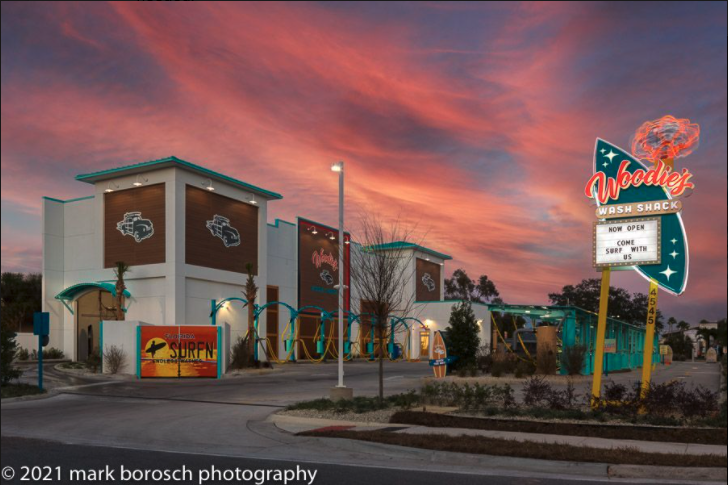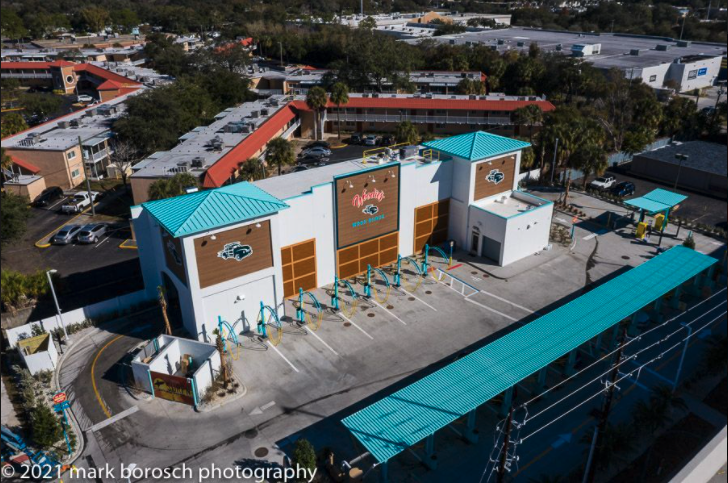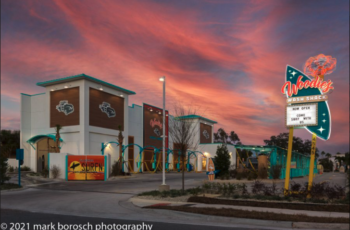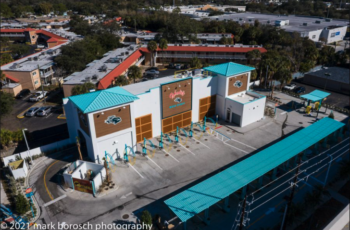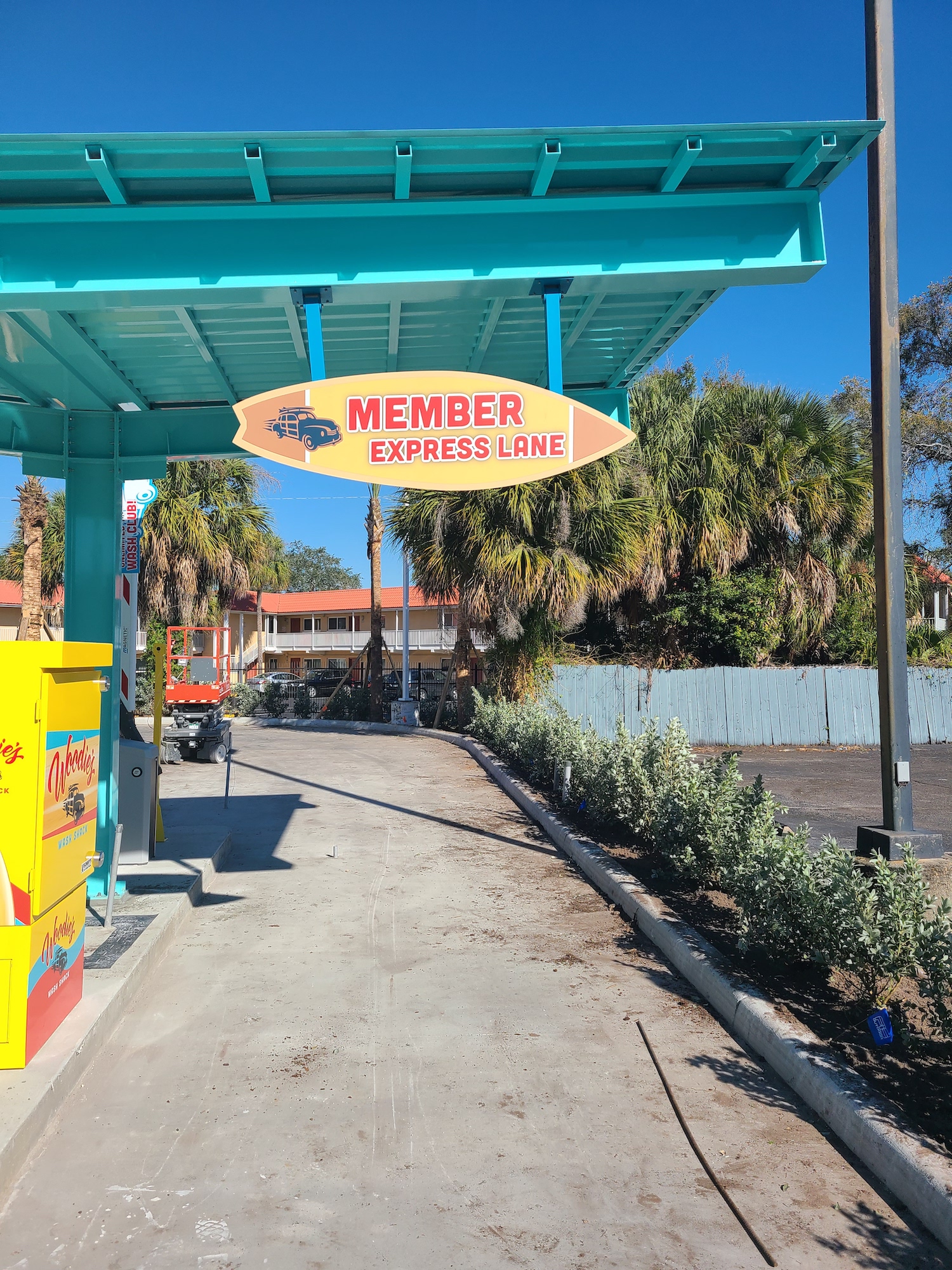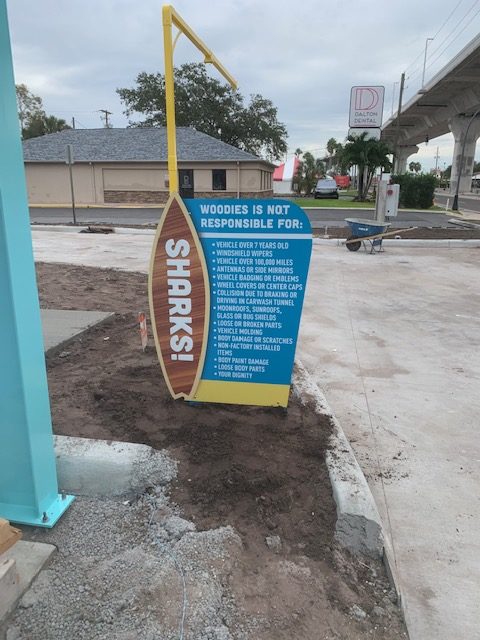 Client: Woodies Wash Shack
Location: St. Petersburg, Florida
Industry: Retail
Signage Solution: Design-build for a new and upcoming car wash experience.
Project Details
Woodies Wash Shack is a new and upcoming car wash experience. Being new, Woodies needed help understanding all the signage they would need and want to brand their car washes as well as what those designs would look like. Creative was able jump in and use its experience in programming as well as design to put together a signage package that fits the branding and code requirements to open. The end result is an amazing car washing experience with some of the best-looking signage in the industry
Signage Features:
Pylon Sign: 15' tall, illuminated pylon with spinning car logo topper.
Large Wall Sign: Down-lit Woodies Wash Shack building ID and multiple Woodie Car Logos.
Interior Life Safety/Wayfinding: Branded Code required/Life Safety & Wayfinding site signage.