With more than 30 years of experience as an industry leader, we successfully manage local, regional and national projects. We provide consultation, design, project management, fabrication and installation services for a wide array of interior, exterior and digital sign
products.
Our Process
We provide turnkey solutions in design, engineering, fabrication, removal and installation processes for all interior and exterior signage. We full integrate estimating, design, project management and installation teams who are fully committed to the successful implementation of projects and programs. Our in-house project management team has decades of experience and vast knowledge and experience in national permitting and engineering standards.
From new construction and/or matching existing conditions to retrofitting, our broad custom manufacturing experience provides accurate specifications and we act as an advocate for permitting and variance requests, working with all parties involved including local municipalities, landlords, and city officials to negotiate on client's behalf. Learn more about our design-build approach.
Our Signage Solutions
ADA Signage
Awnings and Canopies
Blade Signs
Channel Letters
Digital Message Centers
Electronic Message Units (EMUs)
Flat Cut Out Letters
Freestanding Pole Signs
Garage Signs
Graphic Design
Halo Lit Channel Letters
Manual Readerboards
Monument Signs
Pin Mounted, Non-Illuminated
Public Installations
Push-Thru Lettering
Pylon Signs
Wall Signs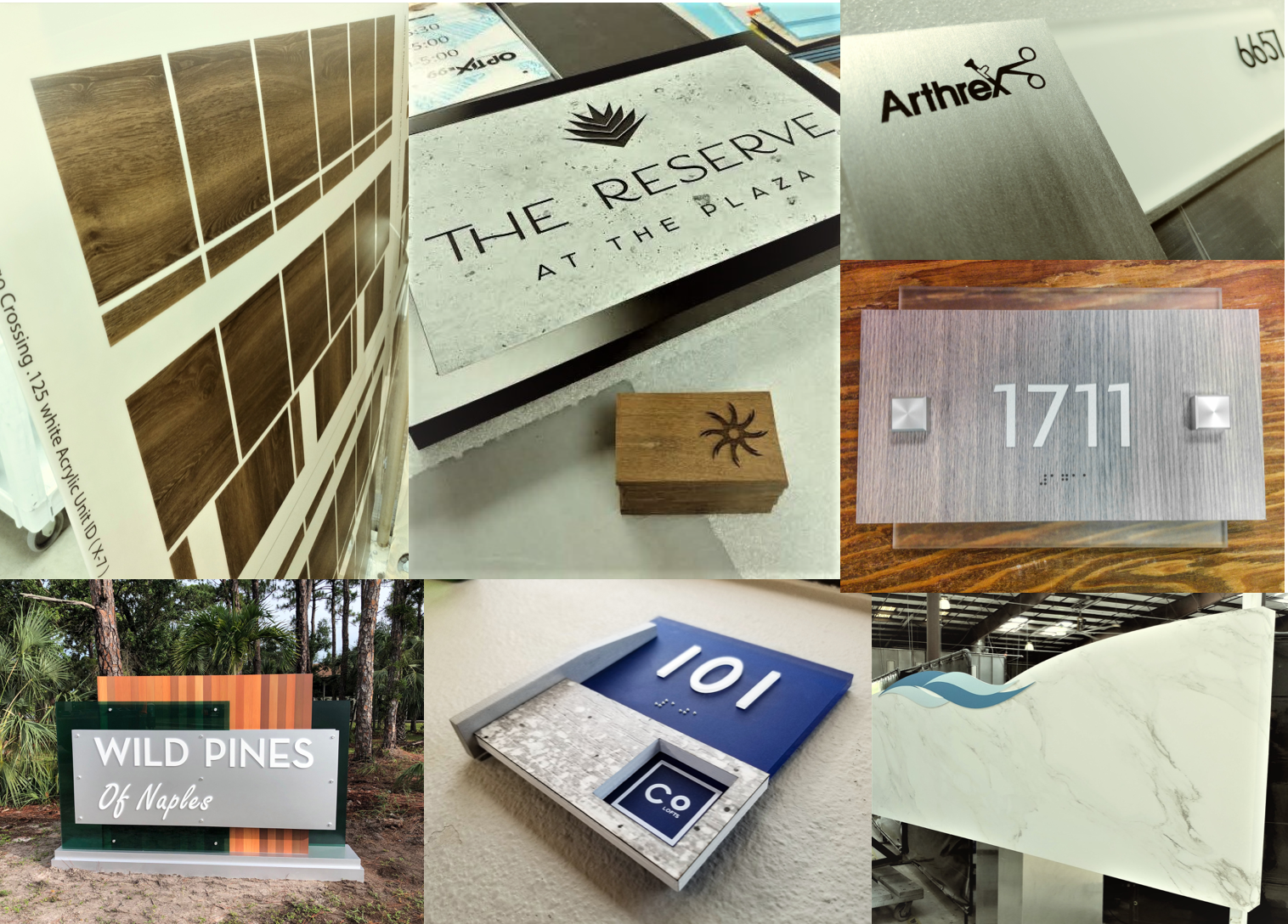 Equipment & Facilities
We have our own 55,000 square-foot sign manufacturing facility at our headquarters in Tampa, Florida with an additional 7,500 square foot facility in Orlando where we use the latest in sign design and manufacturing technology to ensure the highest level of efficiency, quality and safety for employees, and a flexible workflow that can accommodate any project. We utilize computerized sign-making equipment that enables better service and higher quality products. Having access to state-of-the-art machinery and technology enables clients to experience cost savings, shorter delivery time, and product quality that ranks among the best in the industry.
Some of our equipment includes:
MIG, TIG and stick welding stations
Vinyl Plotters
Raster braille system
Computerized channel letter equipment
Hydraulic shear
Hydraulic press break
MIG & TIG Welding Operations
Benders and roll formers
Clinchers
CNC routers
Digital printers and plotters
Screen printing
Sand Blasting
Full carpentry shop
Laser engraver and etcher
Photopolymer processing equipment
Large fleet of bucket trucks, crane trucks, pickup trucks and vans
Computerized Water Jet Machine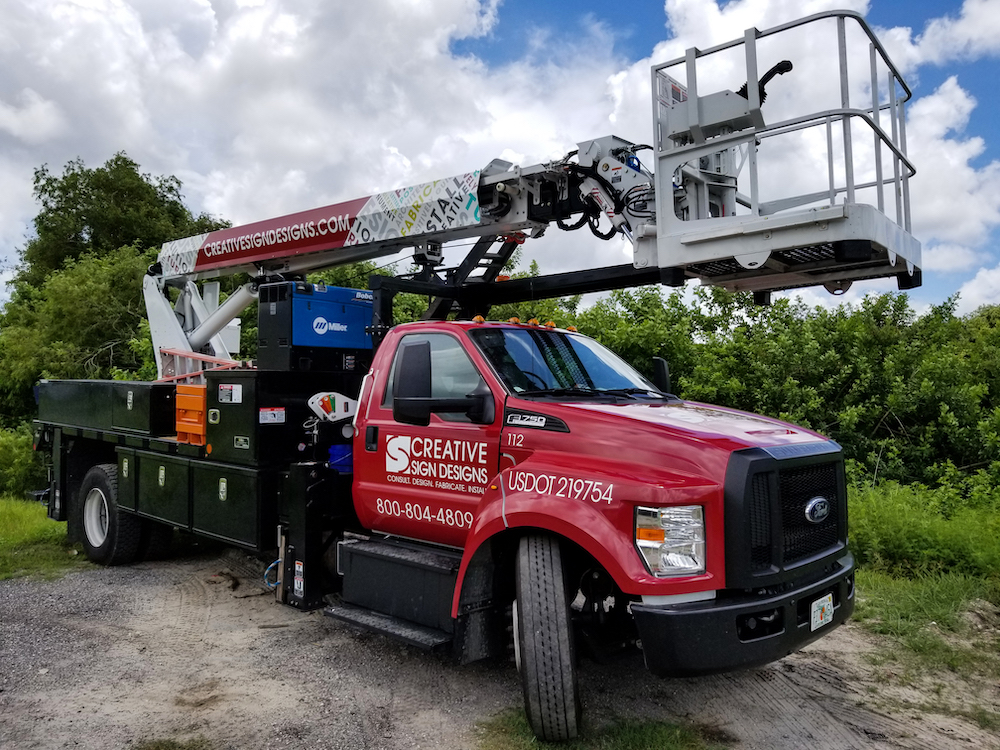 Licensed & Certified
As a full-service sign-installation company, all interior and exterior signage products are installed by trained personnel. We have over 120 employees and a fleet of more than 20 vehicles that are ready to serve any client across the US. We are Certified Specialty Electrical Contractors and hold a Sign Electrical Specialist License and a Non-Electrical Sign Specialty license. We are bonded and insured to ensure the highest quality and professionalism. Regardless of the size of a sign or the complexity of the sign installation, we are a complete turnkey sign-installation company that saves time and protects client investments for many years to come.
Experience & Portfolio
Although headquartered in Tampa, Florida, with over 30 years of experience, our work has taken us far beyond the sunshine state across multiple industries. Check out our portfolio of featured case studies.