Project Detail
Creative Sign Designs is proud to partner with landmarks in the Florida Education industry. When Seminole State College expanded its Center for Public Safety in Sanford, Creative was ready to provide a turnkey solution to meet its needs.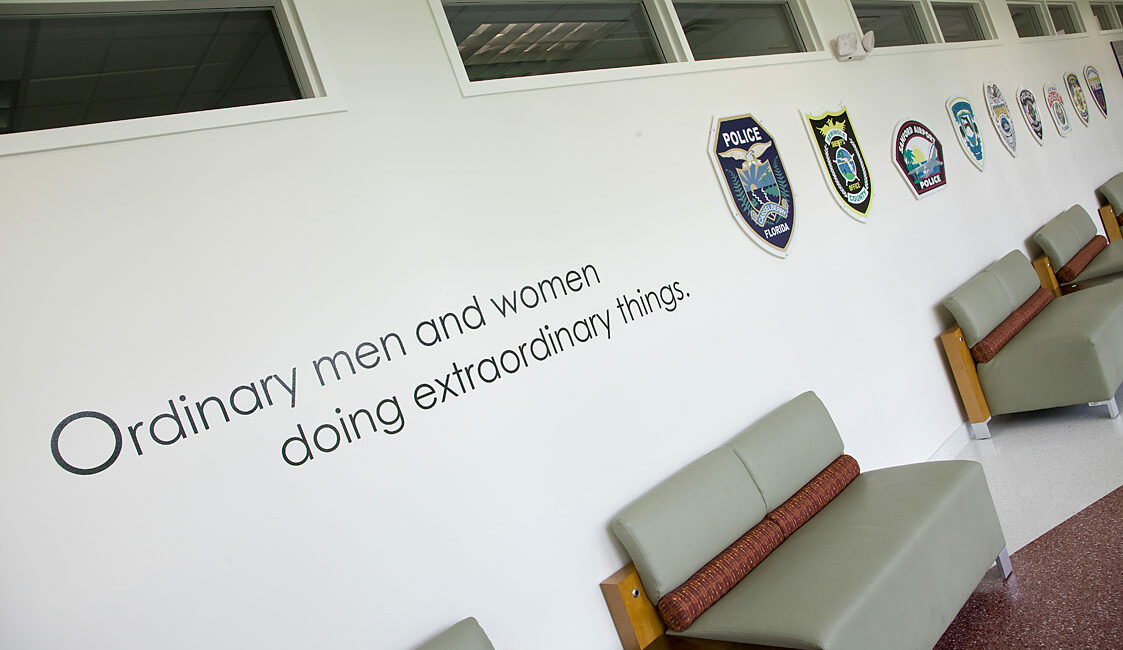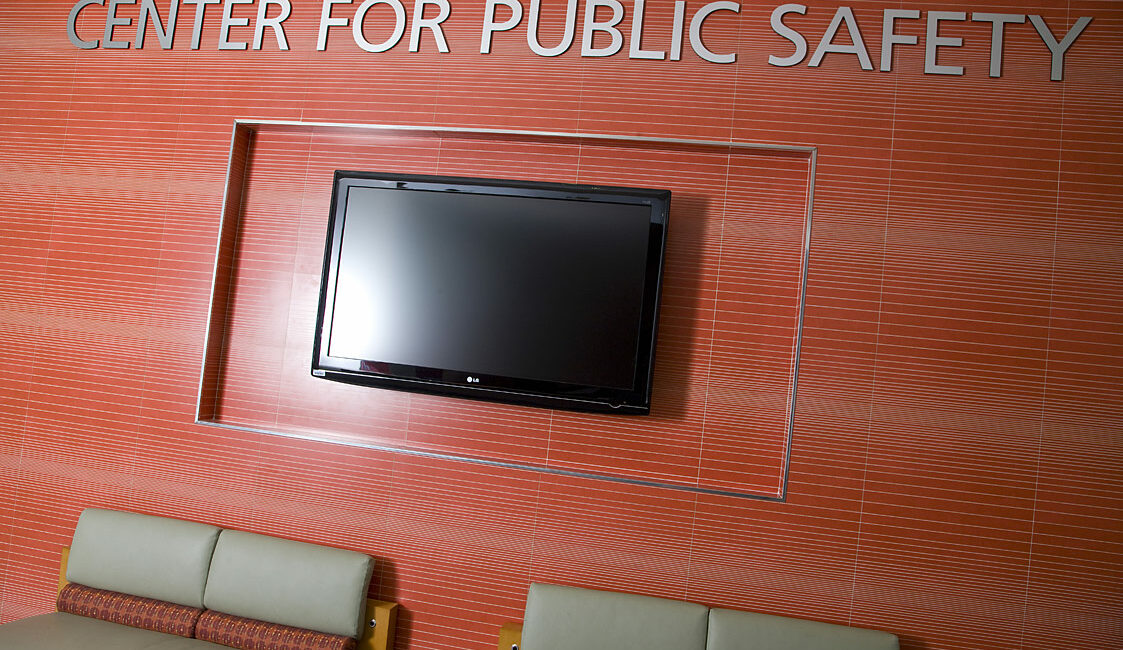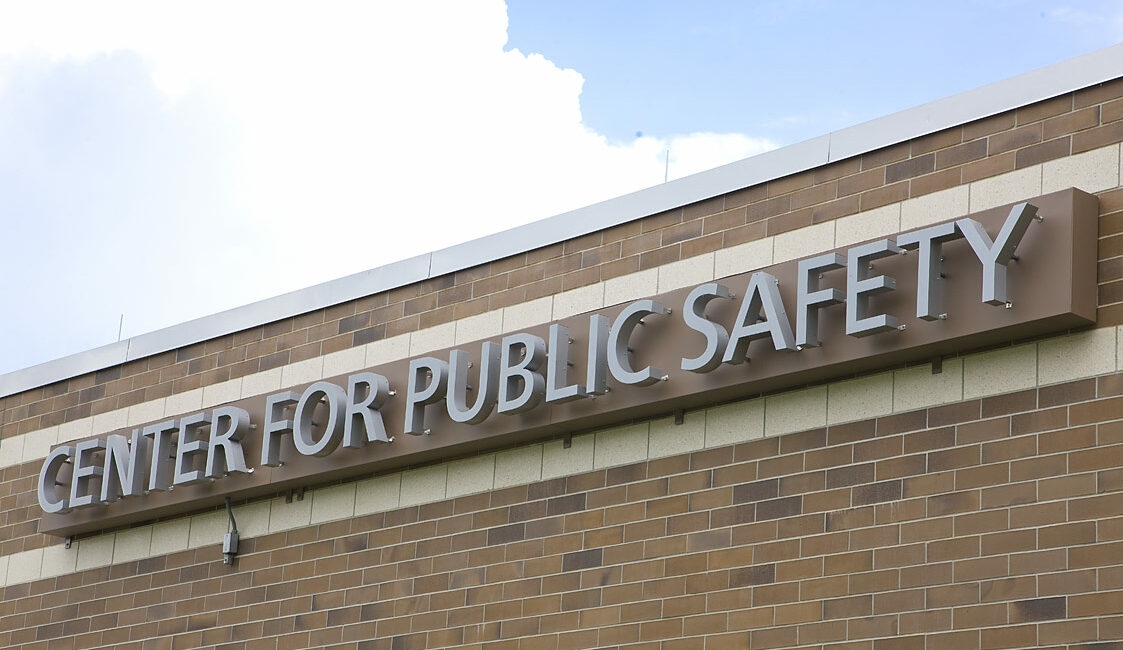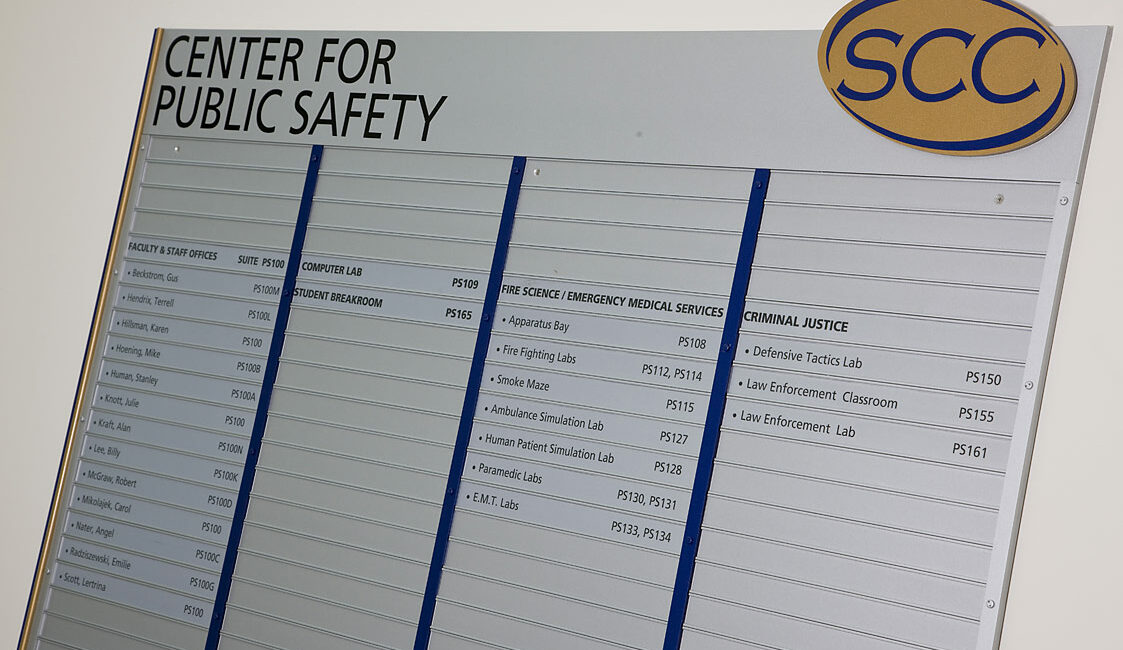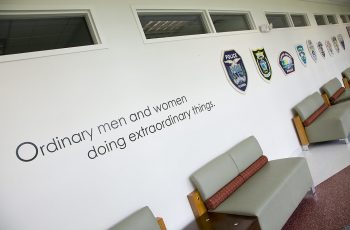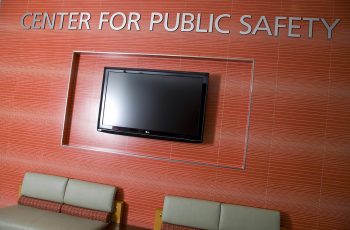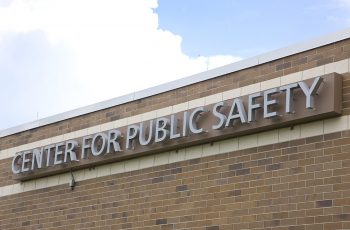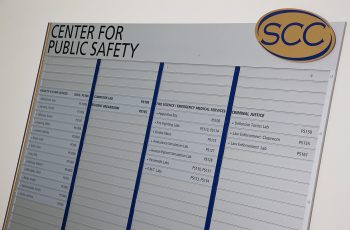 ADA compliant signage
 Wayfinding Signage
 Exterior Illuminated Channel Letters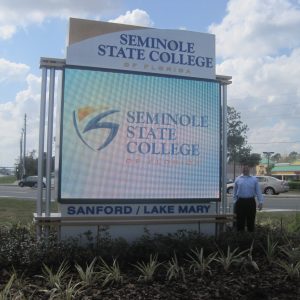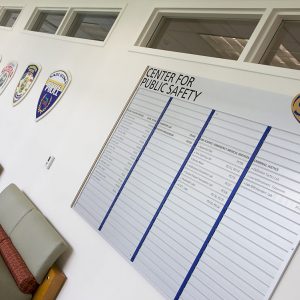 Client: Seminole State College Center for Public Safety
Location: Sanford, FL
Industry: Education
Signage Solution: Interior & Exterior Signage
Description
Creative Sign Designs partnered with Seminole State College to provide a complete interior and exterior signage solution for its Center for Public Safety. This project is in addition to Creative's work with Seminole State College on its UCF Extension in Lake Mary, FL.
Seminole State College's Center for Public Safety is a 59,000-square-foot facility that allowed the criminal justice, fire science and emergency medical services programs to be housed under one roof. The building opened in the fall of 2009 and includes smart classrooms, state-of-the-art simulation labs and has allowed SSC to expand its public service program offerings. To create the $17.6 million Center for Public Safety, two existing buildings were completely renovated and a new administrative wing was added to connect them.
Creative designed, manufactured and installed the complete interior and exterior sign package. The turnkey signage solutions for SSC's Center for Public Safety included illuminated channel letters on the building's façade, interior signage and ADA code compliant signage. Creative's team worked closely with Wharton Smith to ensure the school's unique sign system was implemented for wayfinding purposes and ADA compliance.
Check out these other projects to learn more about Creative's expertise with education industry signage.