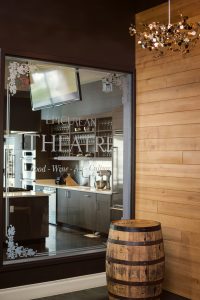 In an industry where guest experience is everything, many hotels are moving beyond traditional signage displays and incorporating digital signage solutions throughout their properties. Digital signage modernizes hotel lobbies, adds visual appeal and contributes to an upscale ambiance.
Here are some additional benefits of digital signage solutions for hospitality:
Enhance Guest Experience
A digital sign is the perfect way to personally welcome guests, announce events and guide conference attendees when arriving on site. The ability to instantly change a message puts less stress on the hotel staff and eliminates the cost of printing. To help speed up the tedious check-in process, self-check-in kiosks utilizing interactive digital signage allows guests to avoid lines and complete the check-in process at their own speed. During check-in guests may confirm registrations for a particular conference or add additional hotel amenities to their stay.
Virtual Concierge Service
Interactive digital signage featuring directories of local restaurants, shops, and attractions can also serve as a virtual concierge service.  With the quick swipe of a finger, guests will be directed to the best local hot spots. An interactive map could quickly direct guests around hotel facilities or provide quick routes back to their room. Regular weather, news and emergency updates broadcast on digital signs located throughout hotel lobbies and hallways, keep guests informed and engaged.
Promotional Opportunities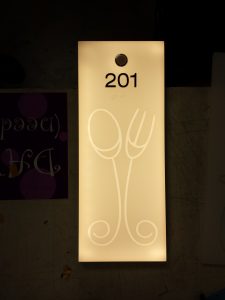 In this day in age, people are so accustomed to moving messages and images everywhere they go. The vibrant colors and eye-catching movement in a digital sign make it the perfect, modern promotional medium. For a hotel, appetizing photos of the restaurant's daily specials could encourage guests to dine in, and nothing sells luxury amenities and spa facilities like a relaxing video showcasing current offers. A digital calendar could share upcoming events, conferences and entertainment. Local businesses could pay a fee to promote their services, creating an additional revenue stream for the hotel.
To learn more about hospitality digital signage solutions and what it can do for your contact us today.