A sign is the most distinct way to advertise a business. Although, the effectiveness of a sign depends on its overall attractiveness, readability, and visibility.
With today's competitive marketplace, retailer and brand marketers need a signage solution that enables them to deliver real-time content driven by time, location, demographics, and promotions.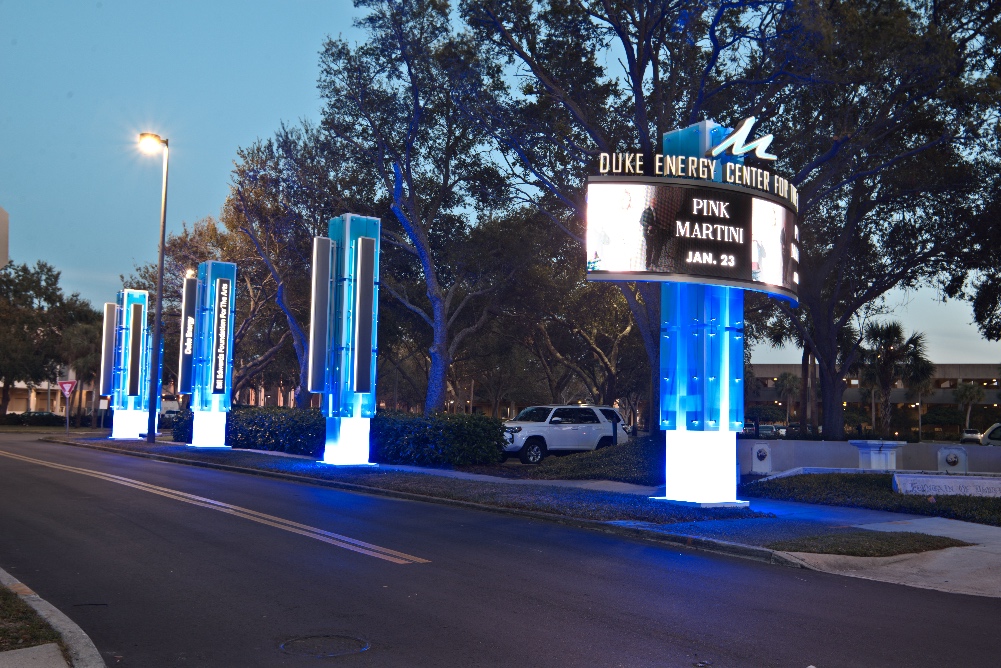 In this day in age, people are so accustomed to moving messages and images everywhere they go. That said, the vibrant colors and eye-catching movement in a digital sign make it the perfect, modern advertising medium.
Digital signage is often used by retailers to advertise promotions and limited offers. Although other than creating brand awareness and influencing consumer behavior, digital signage can serve as an excellent outlet for information.
Information for Digital Signage:
Current date and time
Upcoming holidays
Event reminders
Latest weather and traffic updates
In addition to its many uses, there are many advantages to digital signage solutions. Retailers can increase revenues and decrease advertising costs with the use of digital signage.
The ability to instantly change your message eliminates the cost of print advertisement campaigns. In addition, retailers have the opportunity to earn money with their digital signage network by selling advertising space to their suppliers.
Other Advantages of Digital Signage Include:
Minimal work necessary to change your message
Ability to deliver current and relative messages
Ability to schedule messages ahead of time
Ability to ensure message control
Ability to customize content to your clientele
Digital signage solutions are effective in virtually every market including healthcare, education, restaurants and retail, hospitality and more. It is important to mention particular uses and benefits of digital signage in each of these markets.
Digital Signage Solutions For Healthcare:
Keeps patients and visitors engaged
Speeds up the tedious check-in process which in turn minimizes perceived wait time
Ability to broadcast emergency messages
Digital Signage Solutions For Education:
Acknowledge and showcase student achievements
Broadcast sporting and other school-related events
Inform parents, visitors, and faculty of the latest news and updates
Digital Signage Solutions For Restaurants and Retail:
Ability to enhances food appeal
Promote daily menu specials
Broadcast wait times
Interactive Digital Signage Solutions For Restaurants and Retail:
Self check-in kiosks to check-in for a reservation
Self check-in kiosks to add your name to a waiting list
Digital Signage for Hospitality:
Promote guest loyalty programs
Advertise calendar with upcoming events, conferences & entertainment
Personally welcome event and conference parties
Inform guests: weather, news, emergency updates
Restaurant menu and daily features
Advertise gift shop and hotel package promotions and limited offers
Interactive Digital Signage for Hospitality:
Virtual Concierge Service: Directory of Restaurants, Shopping, and Attractions
Property Map
Self check-in kiosks to speed up tedious check-in process
Self check-in kiosks to register for a particular conference or group
To learn more about digital signage solutions and what it can do for your business visit get in touch with our creative sign design experts.