Bringing custom signage to life that is going to be distinguishable and leave an impression, has quickly become our specialty. Our process is unique in how a custom sign develops from an idea, to a drawing, to its material form and finally, to installation. In order to acquire these innovative projects, we partner with companies that think outside of the box and aren't afraid to try something new. It's when the creative juices start flowing that something truly amazing happens.
At Creative Sign Designs, we strive to develop turnkey signage solutions that are unique and embody the creative vision.  Check out these projects that put the creative in our name to the test!
Tradition Center for Innovation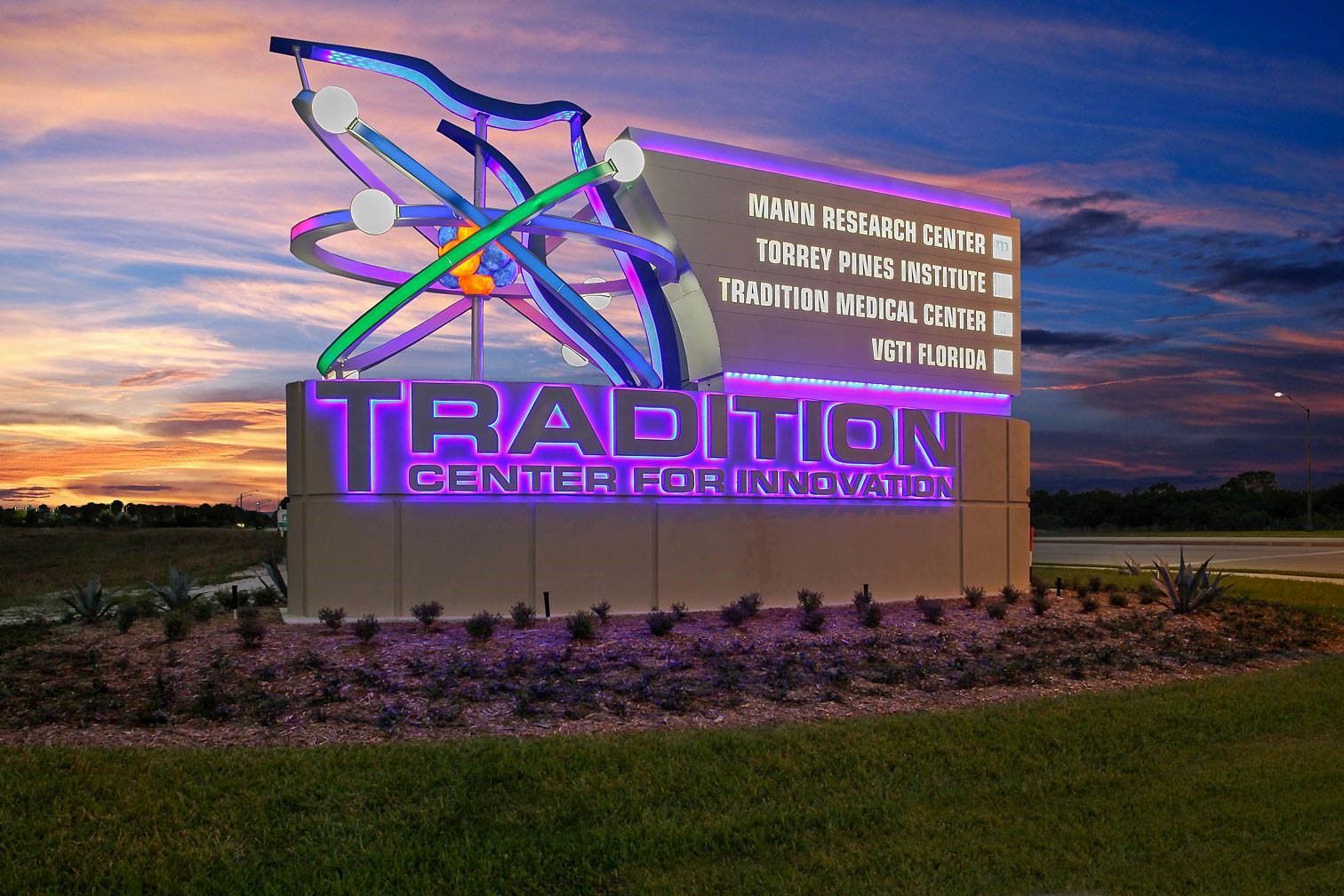 In its entirety, the award-winning electric monument sign towers at nearly 21 feet and if 31 feet across. It's truly breathtaking in person and one of our favorite projects to date. The atomic sculpture is fabricated aluminum with translucent edge lighting while the composite molded nucleus center is internally illuminated. "Tradition Center for Innovation" is made up of reverse-illuminated channel letters and the masonry pedestal was chosen to complement the existing buildings on the Traditions Center for Innovation campus.
Cott Beverages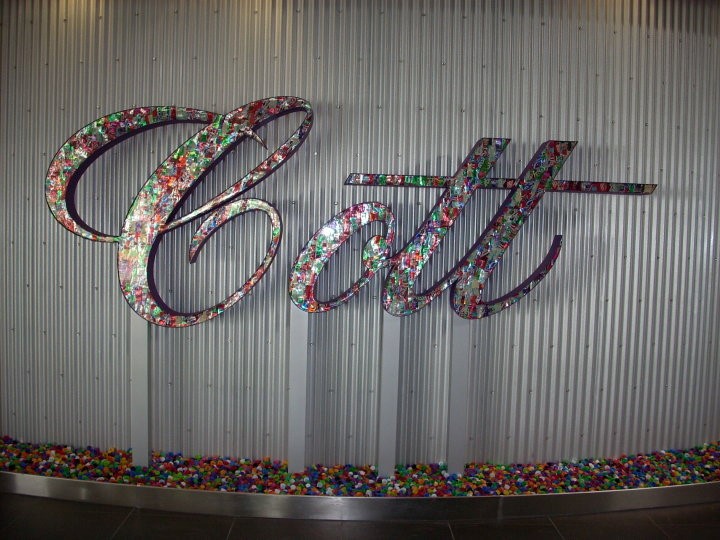 This stand-alone piece is the interior reception sign located in the Cott Beverages' headquarters in Tampa, FL.  The channel letters are filled with more than 300 shredded soda cans that are of different brand labels and distributed throughout Cott. It's a great conversation piece for all visiting client executives who enjoy seeing their brand names incorporated into the custom design.
Curtis Hixon Waterfront Park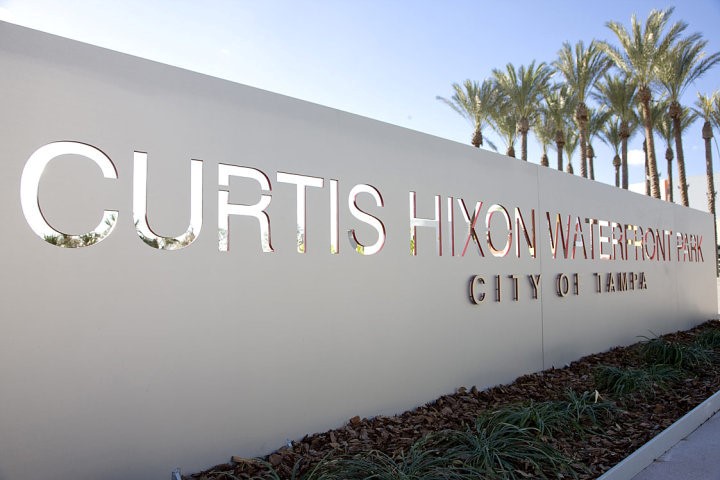 This modern monument is located at the entryway of Curtis Hixon Waterfront Park in the heart of downtown Tampa. A hot-spot for concerts, pop-up markets and local events, this sign has quickly become an icon of the park and impossible to miss. The monument is Creative's most pinned picture on Pinterest, and with good reason! Following a modern design like much of the new development in downtown Tampa, this sign is of aluminum construction with routed-out letters and ground up lighting. This was a project in partnership with the City of Tampa.
Capitol Theatre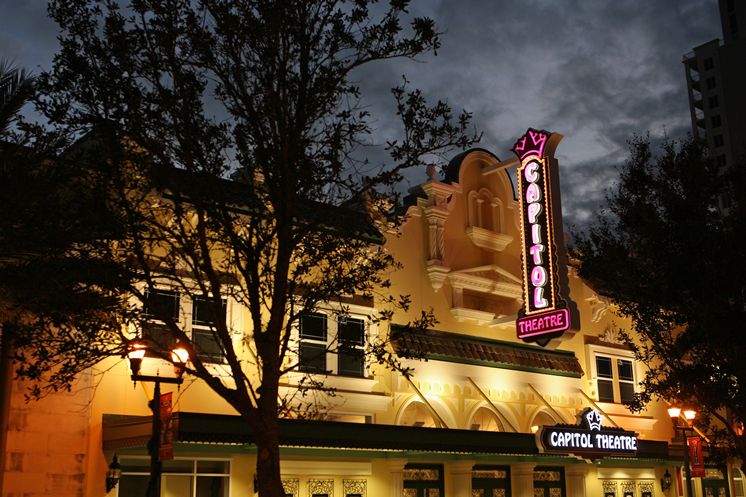 The 20-foot-tall illuminated blade design is a showstopper in downtown Clearwater. The custom "CAPITOL" channel letters are illuminated with incandescent LED bulbs and have an exposed neon border. The sign's LED bulbs are set to have a four-part, flash-chase effect and was designed as a replica of the Capitol Theatre's original blade sign.
eBridge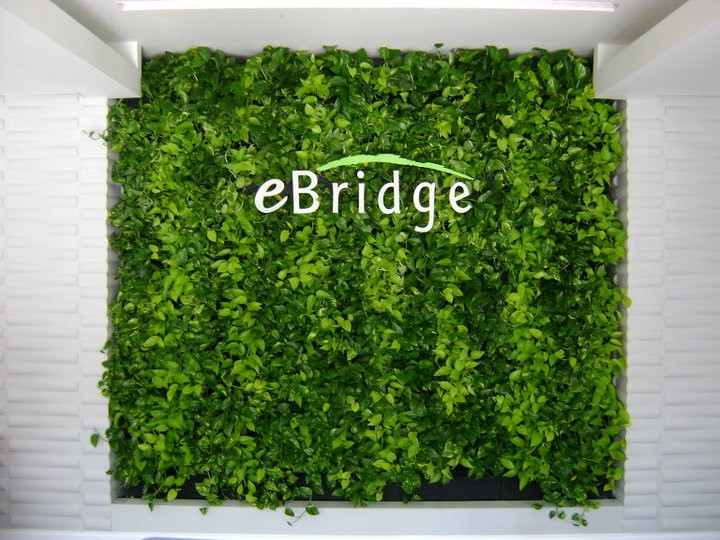 Looking to wow customers? The floating sign in a plant wall is a real show stopper at eBridge. The contrast of green and white keeps everything clean and really makes the logo pop.
If you like this collection be sure to check our full sign inspiration boards on Pinterest, which contain more creative and beautiful signage.