Wayfinding & Design
Creative Sign Designs is an industry leader in developing custom design and wayfinding signage solutions. These custom wayfinding signage programs are developed by Creative's expert designers that understand space relations in a public place, as well as, how to incorporate eye-catching design elements. While wayfinding provides clear and obvious direction, Creative's professional designs are what captures the eyes of visitors to make a lasting impression. Creative employs experts in wayfinding solutions and consultation that help each client navigate permitting, design and planning to make each custom wayfinding program a success.
Creative's custom wayfinding project case studies showcase examples of what Creative can do for wayfinding and design.
The City of Tallahassee's Cascades Park project was an undertaking due to the sheer amount of signage needed and landscape of the location. Upon completion, this social center would host 2.3 miles of trails for bikers and walkers, an outdoor amphitheater and open spaces for people to play, relax and enjoy good company. Creative Sign Designs was the logical choice for its custom wayfinding and branding solutions.
This project's outdoor setting demanded the creation of a both detailed and well-planned-out wayfinding signage program. Creative's experts fabricated bespoke hardware with materials like high-pressure laminates, stainless steel and durable etched substrates. The team is extremely proud to have made this facility worthy of the thousands who utilize it annually.
Read about the custom wayfinding solution Creative implemented for the City of Tallahassee.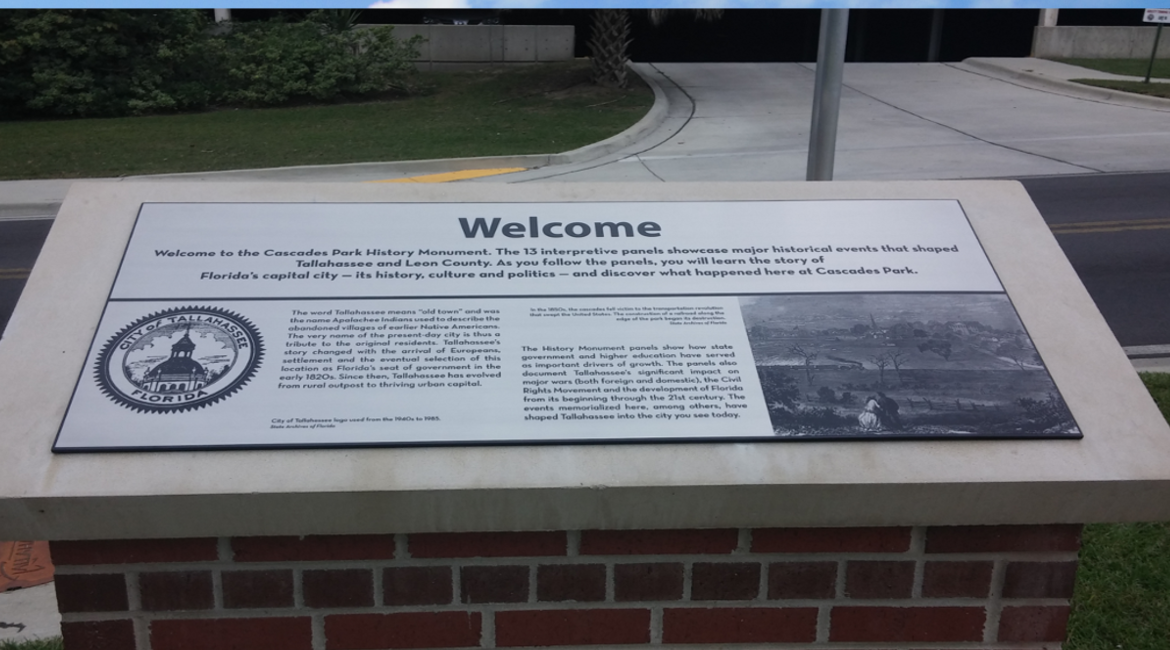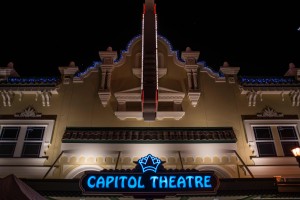 The Capitol Theatre has been one of Clearwater's most iconic venues since the 1920s, so when it underwent a $9 million top-to-bottom renovation, Creative Sign Designs was happy to step in and assist. The venue's owners tapped Creative's talents for this unique job because they knew the team could remain true to the original vintage style while making the necessary material updates. The Creative team created an interior wayfinding solution, as well as, a two massive outer marquee signs.
The Capitol Theatre project was a major success in showcasing Creative's design-build and turnkey capabilities. The custom wayfinding solutions made this renowned venue easier to navigate and locate from a distance so it can continue its tradition of entertainment for years to come.
Read about the custom design and wayfinding solutions Creative implemented at the Capitol Theater in Clearwater, FL