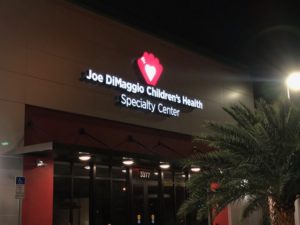 Hospitals often have complex functions and departments and as such, their navigation feels like a disconnected maze, challenging employees, patients, and visitors alike.
And with many hospitals and healthcare facilities expanding and reorganizing due to mergers, integrations, construction, and strategy changes, navigation proves even more challenging for patients – and even employees – finding their way down new corridors, multiple levels, hallways, elevators, and hundreds of rooms.
According to research, there are four reasons why people struggle to find their way around a hospital.
Hospitals are complicated environments as later additions and changes may have compromised the intentions of the original wayfinding.
Hospitals are often rebuilt, renovated, rebranded or departments are relocated, confusing even the most seasoned employee or visitor.
The names of units on hospital signs are often long, difficult, and too similar to each other. A visitor heading for the gastroenterology clinic, for example, may choose the first department beginning with 'gastro.'
Reduced capabilities for both patients and visitors alike, such as visual impairment, reduced mobility, or reduced mental capacities, may cause anxiety which diminishes wayfinding abilities.
As such, hospitals stand to benefit immensely from effective, thoughtful signs and wayfinding. Not only to reduce the challenges above but to enhance the overall patient experience in the facility. Here are a few best practices that can improve hospital wayfinding systems and enhance the patient experience:
Interactive Kiosks
Kiosks placed in strategic, high-traffic areas, such as entrances, lobbies, and other central locations, allow visitors to search for various locations on the campus in order to find the best route. Kiosks can also provide facility messaging and information with digital signage when not being used as a wayfinding tool.
Avoid Specialized Medical Terms
Odds are that most patients are not well versed in medical terminology – so hospital wayfinding that relies heavily on it often only leads to more confusion. But since medical professionals, patients and visitors can all understand familiar, non-medical terms, using less jargon-y language will enable faster navigation.
Mobile Accessibility
With a smartphone in nearly everyone's hands these days, wayfinding now boasts mobile capabilities that can provide patients and visitors turn-by-turn directions to their destinations at their exact moments of need. Further, QR codes can also be utilized so patients and visitors can scan for directions from anywhere within the facility.
Visuals
According to research, visuals are processed 60,000 times faster than text, which means that adding pictures, visuals or symbols to your static wayfinding signage may further help patients and visitors find their way and process important information faster. In addition, visuals can be used to creatively integrate branding into the facility that can make for a more fun patient experience.
Color-Coding
Designate specific bright and bold colors within your facility to mark pathways, rooms, and corridors and to distinguish various departments. Patients and visitors can then easily recognize where they are – and what colors to follow to get them to where they want to go.
Thinking of integrating more effective wayfinding in your hospital? Contact Creative Sign Designs to enhance your hospital's wayfinding initiative today!